Proof that there are two sides to every story: Designers Roric Tobin and Summer Thornton face off on whether or not to pull the rug out from under the dining table.
Cut the rug
Rugs in dining rooms are incredibly impractical. Pulling in and pushing out your chair becomes a total chore and inevitably leads to awkwardly bumping into your neighbor when a leg catches. And with all the food and wine, you know some of it is going to end up on the floor. (I prefer mementos of great dinner parties to be preserved in photo albums rather than in carpet stains, thank you!)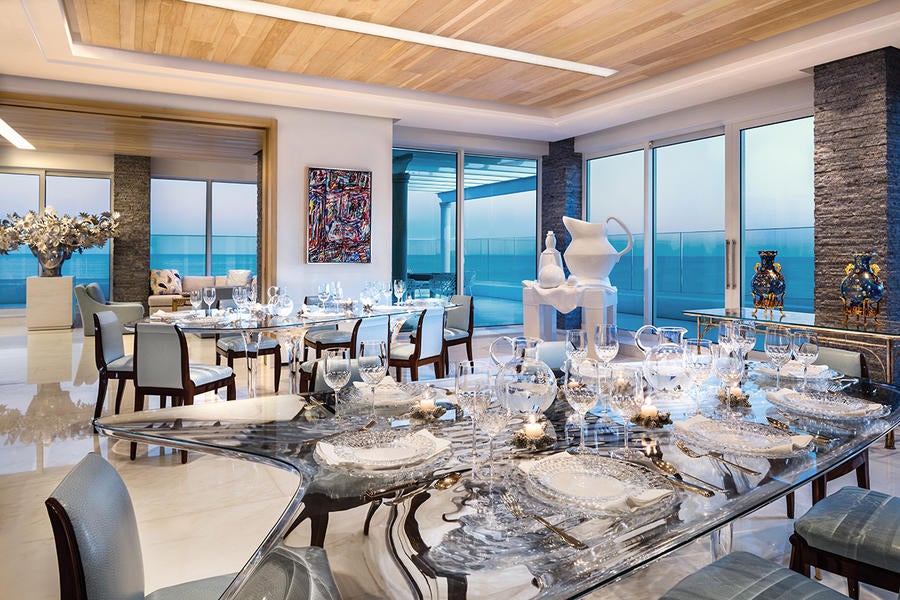 Of course, some of the most beautiful dining rooms in restaurants have carpet. (Le Conti in Paris has a carpet based on one of my favorite Pierre Frey Braquenié patterns.) There, you're dealing with noise levels—and you're only encountering them when they're lit softly and set for dining. But formal dinner parties for large groups don't happen on a daily basis at home, leaving the unset dining table as the room's primary visual focal point, which means the table itself needs to become more interesting. Our clients are collecting major works, like this Liquid Glacial dining table by Zaha Hadid—functional pieces for a party that double as arresting works of sculpture the rest of the year. Can you imagine muting its beauty with a rug? —Roric Tobin, Bradfield & Tobin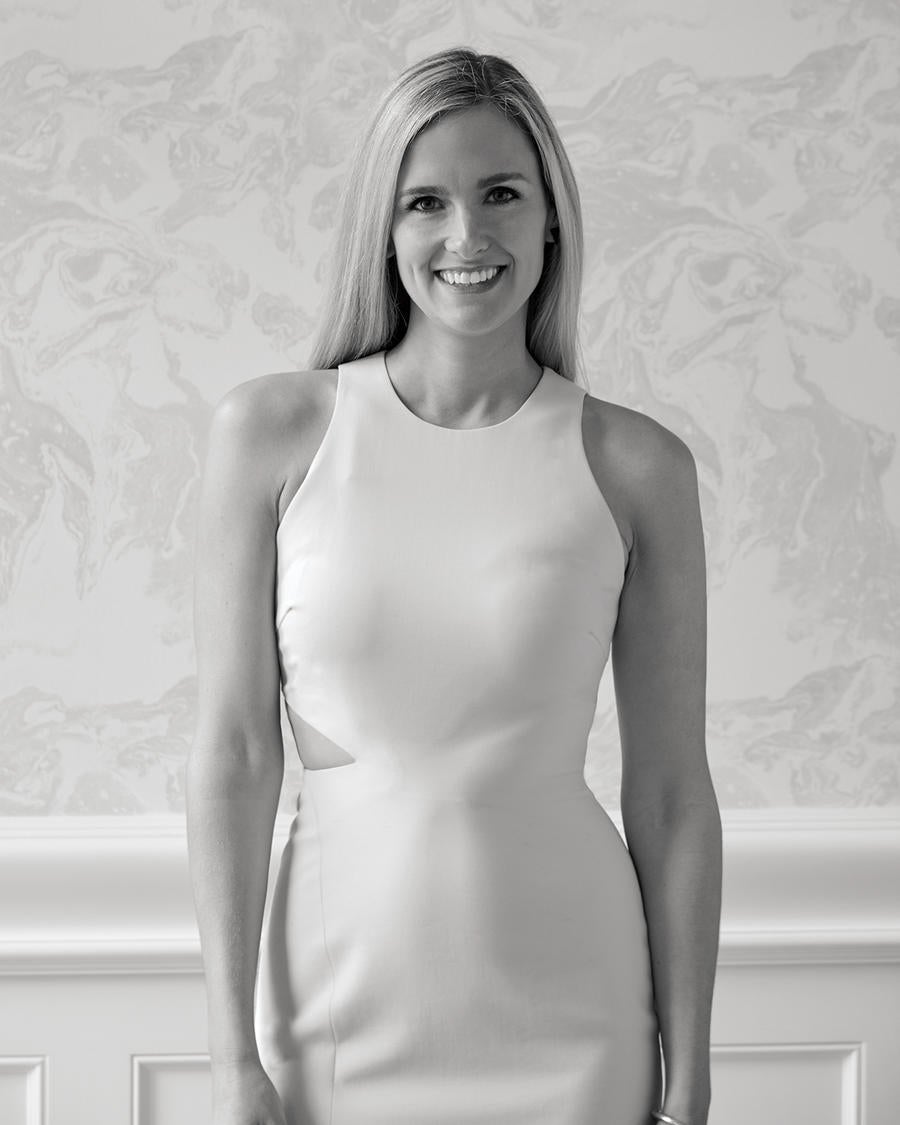 Keep the rug
Adding a rug to the dining room ups the formality level. I like how they bring extra layers to a space that typically doesn't have many fabrics—it's a great spot to add either more color and pattern or a great texture. Though the benefits are primarily aesthetic, adding a nice rug can also help with acoustics for rowdy dinner parties. We might choose to forgo a rug in the dining room when there are young children in the family, which takes the stress out of inviting them to eat there. In those cases, I like to put pattern and lots of interest on the walls to make up for the 
loss.
Courtesy of Summer Thorton Design
The right rug for a dining room depends on the mood. I've specified everything from more casual sisal to wool and silk or even antique rugs. I especially love going the antique route—in this case, the antique Turkish rug was actually a little too big for the room, but we had it cut down to make it work. The color was perfect—exactly what this white-on-white room needed to give it a jolt of energy. It's also lovely for parties, because it's so old and colorful that it hides a multitude of sins! —Summer Thornton, Summer Thornton Design
Homepage image: Courtesy of Summer Thornton Design