Earlier this month, the leading competitors in video retail announced they'd be uniting, with QVC's parent company, LIBERTY INTERACTIVE, acquiring HSN INC. for $2.1 billion. HSNi is composed of HSN and Cornerstone, which includes home furnishing brands BALLARD DESIGNS, FRONTGATE, GARNET HILL, GRANDIN ROAD and IMPROVEMENTS.
The newly formed QVC Group will create the world's third-largest e-commerce site, trailing only AMAZON and WALMART, reaching some 23 million viewers globally. Prior to the acquisition, QVC had witnessed 48 percent of its U.S. sales via e-commerce channels—most of which were accessed through a mobile device.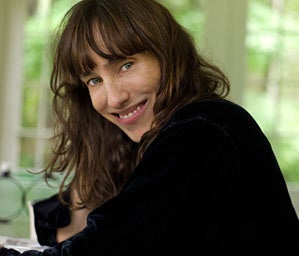 Both of the merging competitors have experience in the realm of designer collaborations. Thom Filicia, India Hicks, Alexa Hampton and, most recently, Judy Ross have each lent their designs to licensing deals with QVC, HSN or a subsidiary.
On the heels of the merger, EAL talked with Judy Ross about her TEXTILE Collection with Garnet Hill, and how working with the HSN subsidiary has impacted her brand.
One meeting with HSN turned into a design collaboration between Ross and Garnet Hill, the HSN subsidiary known for its simple designs and attention to quality, both standards that made the duo an instant fit. "My ideas of color and pattern were in line with what they stand for—quality and beautiful designs," she says. "Having the right partner was something that was so important to me, and they have kept the integrity of my work."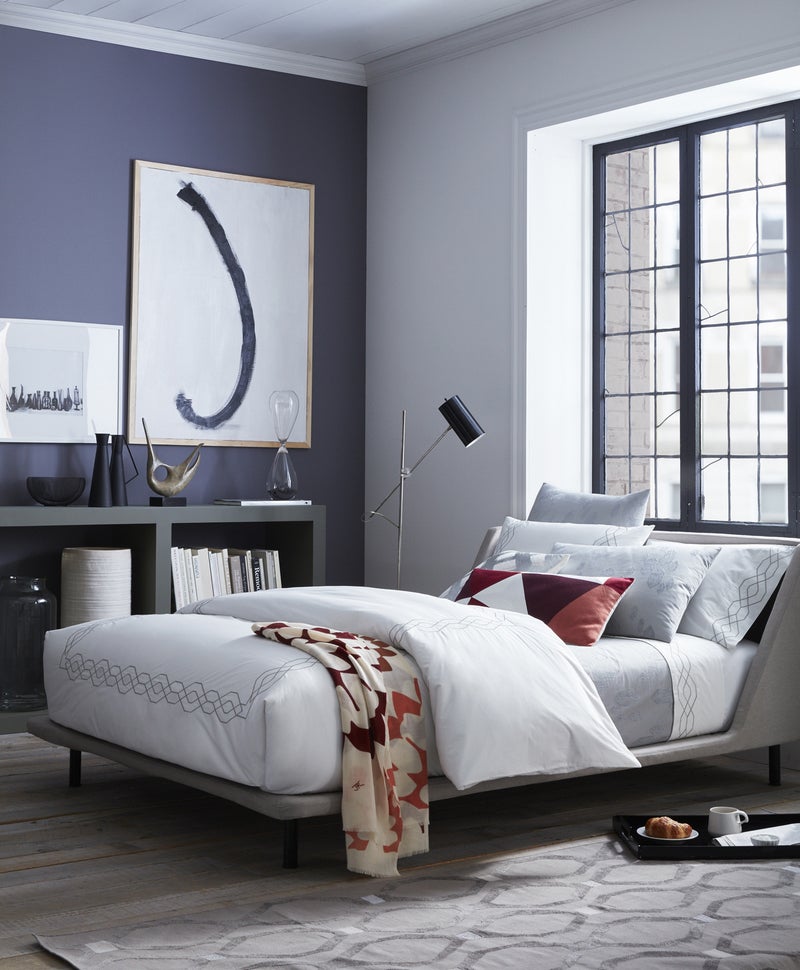 Retailers are data-driven. For Garnet Hill, which produces the majority of sales via online and direct mail, reviewing its sales numbers and recognizing what performs well is essential. But, as with many business practices, it can conflict with the creative, causing "a little back-and-forth."
"They let me take control of the collection, but there were the times where maybe I had to push for a color. But I'm used to this," Ross tells EAL. "There'd always be a good compromise."
While Garnet Hill's online and catalog platform proved mostly successful for the Judy Ross Textiles Collection, the New York–based designer admits there were some obstacles.
"The collection performed very well online and in catalog, but I do think that feeling, touching and seeing is important," she says, describing an example of a flatweave rug in her collection that is top-quality and priced accordingly. Getting consumers to understand the cost behind the product has been a challenge.
"Items like that need a lot of education, and I don't think websites and catalogs give that education," she says. "I pushed for having a story of the factory and makers for the flatweave, but as a corporation, they couldn't do that."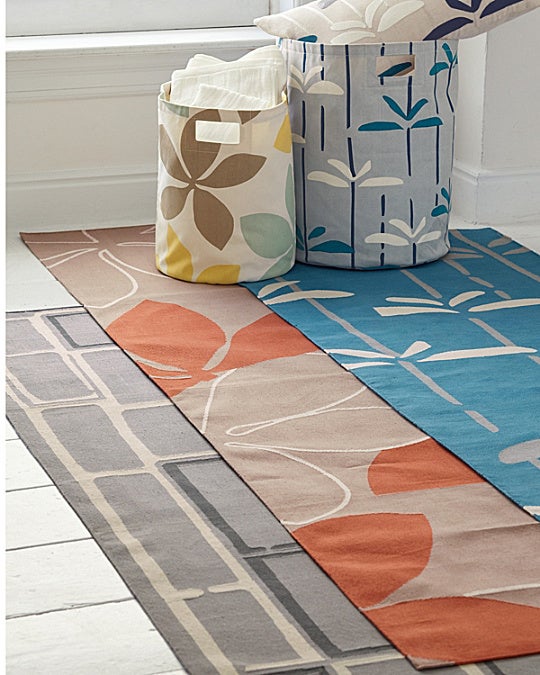 Still, the few drawbacks can't overshadow Ross's successful design collaboration. She says the time is right for the "high-low idea of bringing a design sense to a mass market." The partnership with Garnet Hill has exposed her work to regions such the Midwest, as well as to a clientele that wasn't previously familiar with her textiles. She even caught the attention of publications like FAMILY CIRCLE and PEOPLE, which are aligned with her new collection's target consumer.
"I have designs I've been doing for years as high-luxury items, but to put it onto a product line that's going to be sold at a good price so everyone can buy it, that's a great thing," Ross says. "Years ago, people would say, 'Oh, this is going to ruin your brand.' But it doesn't. It just generates more attention."