It's no secret that the influencer economy has been slow to find a foothold in home. There are reasons for that: Influencers tend to traffic in categories full of easy-to-ship impulse buys like fashion and beauty. Age also has something to do with it. More than half of the global Instagram population is 34 or younger (TikTok's audience is far younger)—it's a demographic that is only now getting serious about sofas. But influencers from the world of fashion and beauty have already been eyeing the home space, looking to cross over.
Among them is Christie Tyler, a New York fashion and lifestyle blogger turned model with just over 487,000 followers on Instagram (@nycbambi). Tyler has long had an interest in interior design, but it wasn't until 2020 that she decided to make it a part of her day-to-day when her soon-to-be sister-in-law asked her to do the photography for Vollective, a vintage resale platform that she had launched with jewelry as the primary product category. After about five months with Tyler on the team, and some successful jewelry sales, the two expanded into vintage homewares under the same brand umbrella.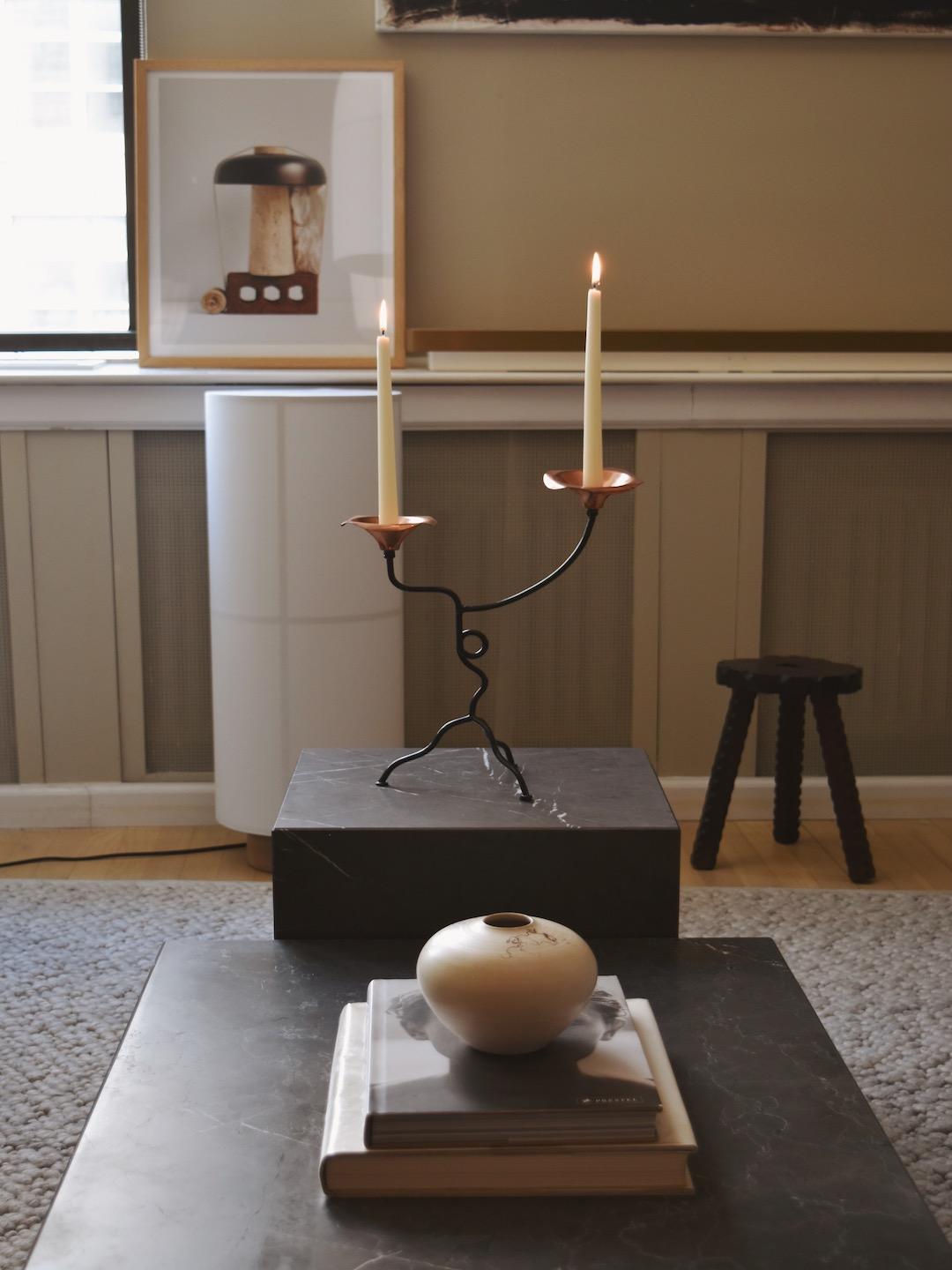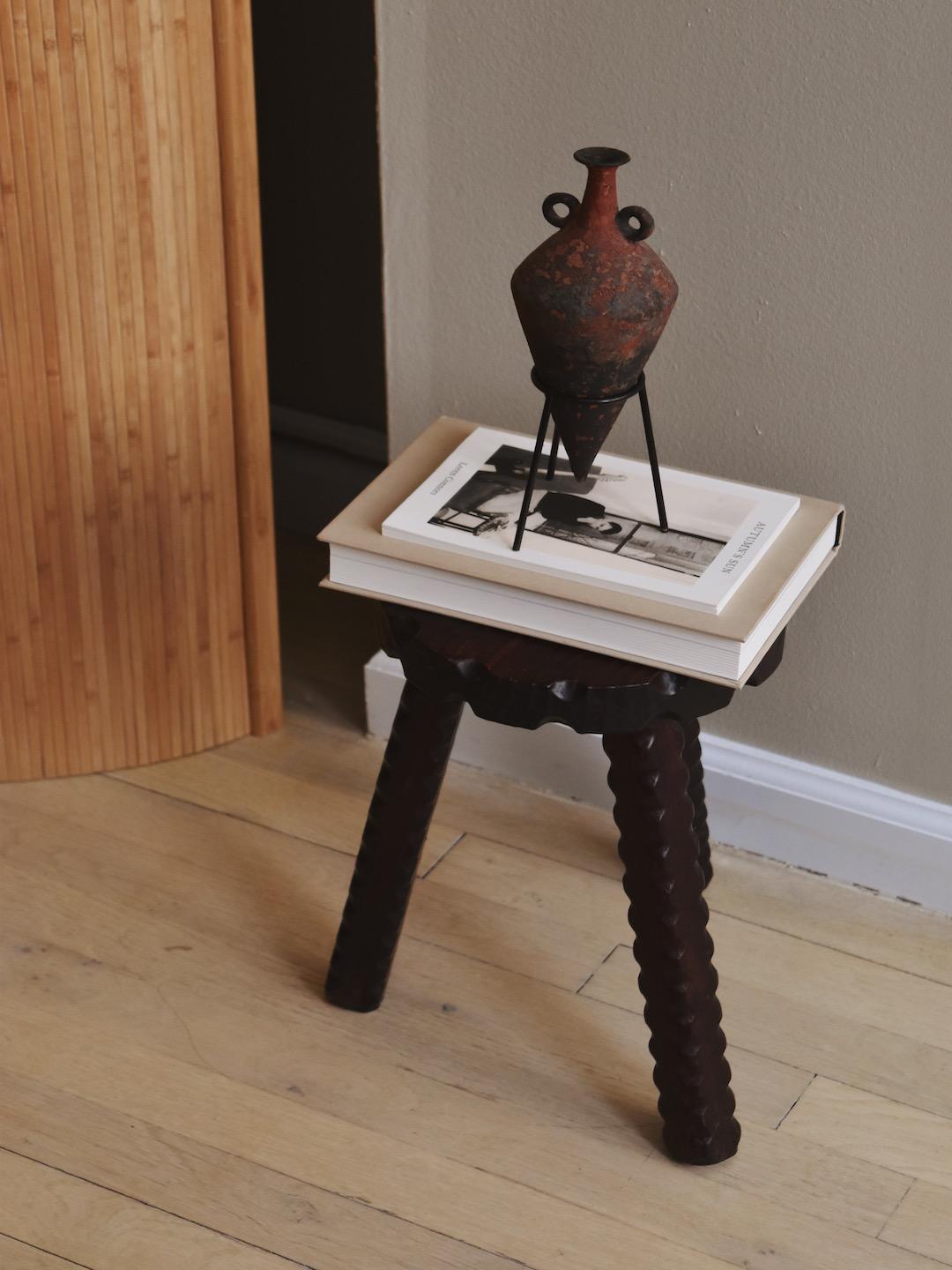 "I was immediately on board because interior design is my second passion, and I was already sourcing vintage and unique items for my own apartment," says Tyler. "Now, I do half of the sourcing for each collection and all of the photography and marketing. It's been so lovely to dive into a passion I have never really thought about [as a business opportunity] and watch it grow."
A few things set her home presence apart from other Instagram sellers—for one, most other antiques sellers aren't successful fashion and print models (Tyler's latest campaign saw her in Chanel's 2021 Cruise collection). Vollective also conveys a distinct brand image, owed to a thoughtfully curated assortment of home objets, from magazine racks and candlesticks to dining chairs and early 20th-century ceramic vessels.
Established style influencers Aimee Song of @songofstyle and Julie Sariñana of @sincerelyjules have also dipped a toe into the home space. When Sariñana redid her Los Angeles–based offices, she credited home furnishings brand Lulu and Georgia for several pieces (including the area rug and the armchairs) by tagging the decor company. The image didn't generate a long-standing partnership, but her product picks are listed on their site, along with those from a handful of other influencers, like Chriselle Lim of @thechrisellefactor and Emily Schuman of @cupcakesandcashmere.
Another, perhaps better-known influencer who has emerged in the home space is Danielle Bernstein, the founder of the fashion blog WeWoreWhat. In 2015, the New York–based entrepreneur created a dedicated section of her blog called HomeWoreWhat, which promised home and interior design content—her inaugural post featured a partnership with home brand Z Gallerie, but saw little more activity. HomeWoreWhat launched as an Instagram account in April, with photos from Bernstein's SoHo loft.
Whereas @weworewhat has 2.6 million followers, @homeworewhat has fewer than 8,000—granted, the account is new, but Bernstein's lack of activity on there suggests that its identity is still in the works. Its launch correlates, too, with pushback that she received in the fashion space, including accusations of copying the dress designs of other brands and making and selling them under her own fashion label. It remains to be seen whether the home branch of her business empire transforms into a more fully-fledged interiors brand, but the fact that an influencer with the reach of Bernstein would make moves into home indicates the appeal of a crossover.
And while neither HomeWoreWhat nor the 80-piece collections from Vollective feature proprietary designs, it's only a matter of time before they plant firmer stakes in the interior design world (Tyler has hinted that there is already something in the works for her brand). Supermodel Iman launched a line of fabrics back in 2010 with Calico Corners, actress Lauren Conrad has a home decor collection with Kohl's, and Christian Siriano is now a furniture and interior designer. Ticktock.
Homepage image: © Farknot Architect/Adobe Stock