A burning, of-the-moment question that must be answered: Should Kim Kardashian start an Instagram account dedicated to interior design? I ask because I recently received an email from a home insurance policy comparison site that, as a marketing stunt, had crunched the numbers and determined that if Ms. Kardashian were to set up a homefluencer account, it could net her $14.5 million a year in partnership deals. According to the same site, the rapper Drake is apparently missing out on $5 million annually by not posting #wallpapergoals on his feed. If Gigi Hadid were to get serious with shiplap, she could rake in $40,000 a post.
If your reaction to the above examples is to scoff, you're not entirely alone. But it's worth pausing to wonder why. Over the past decade, the fashion and beauty industries have tightly embraced the influencer marketing model in all its forms, while home has lagged behind. Even the most rarefied luxury brands regularly pay teenagers on TikTok thousands of dollars to hawk their wares, and we wouldn't blink an eye if Drake signed a deal with Louis Vuitton. Why not with Scalamandré?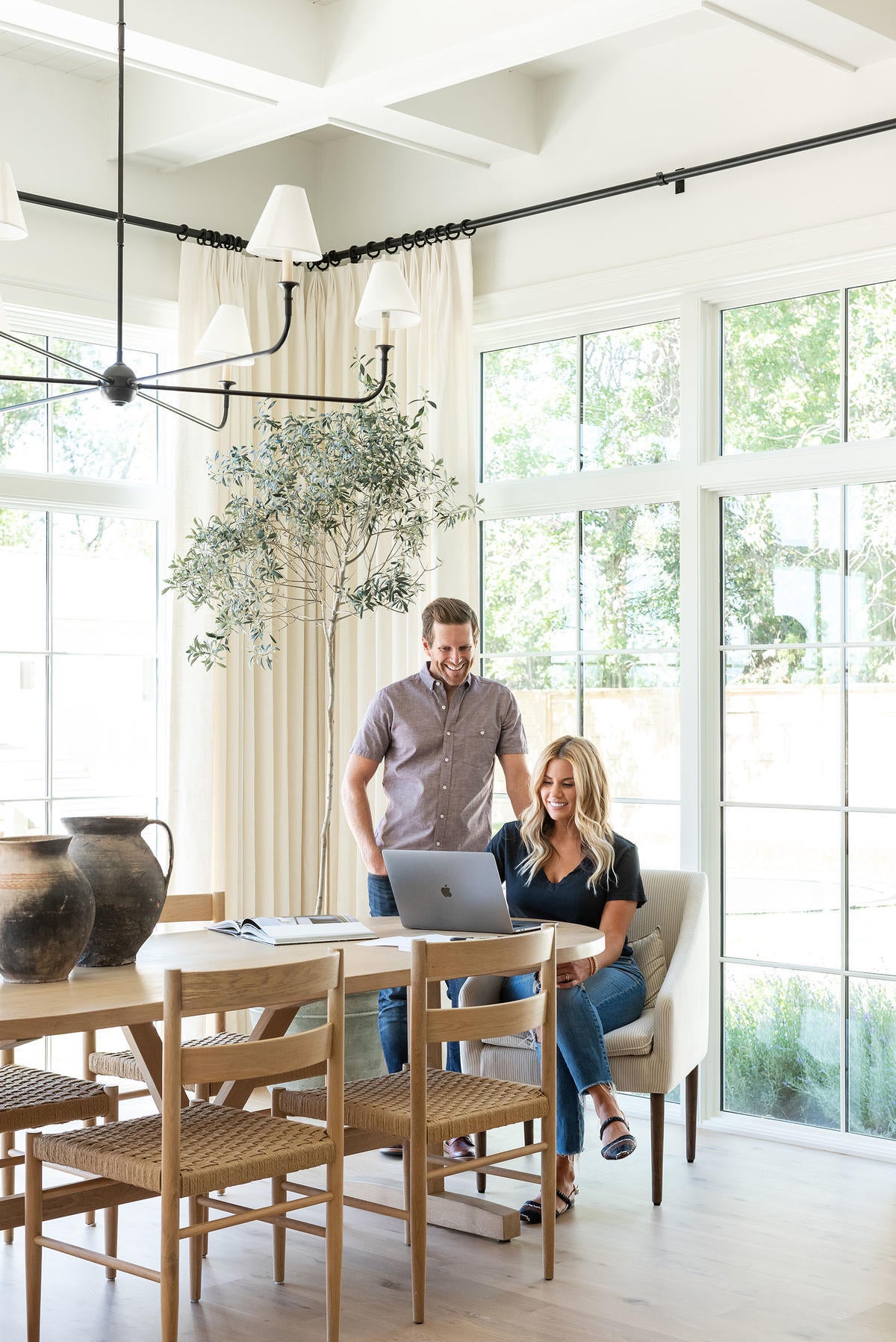 To be fair, change is in the wind. In recent years, retail home brands have increasingly embraced influencer marketing as a way to reach home-obsessed consumers. All of the big players, from Mitchell Gold + Bob Williams to CB2, work with influencers, and just last week West Elm announced a big influencer program. Meanwhile, the home influencer mediasphere is starting to mint superstars—Shea and Syd McGee, who got their start on Instagram, have found mainstream success on Netflix and just sold a stake of their company to private equity.
But conspicuously absent in all of that is the very high end of the market. Despite the maturity of the influencer model in other industries, it's something of a novelty in the luxury home world. I asked Laura Bindloss, a consultant who helps design brands develop marketing strategies, what her clients want from influencer campaigns. The first thing, she says, is often simply to understand what exactly they are.
"The questions I hear most are: 'What is influencer marketing for trade brands? How much does it cost to do? What is the ROI?'" she says. "Brands [are interested] but they don't know the market rates or how to evaluate individual influencers."
Laiza Cors, the founder of Embello, an agency that develops influencer campaigns for home brands, acknowledged that even with the buzz the model has generated in the consumer world, it could be a tough sell in the trade. "When we're having conversations with the marketing [teams of these trade brands], they understand influencer marketing and see it being successful in other industries," she says. "But then they have to convince the higher-ups, who can be more hesitant."
Some of the reasons for slow influencer progress in the home realm are never going to change. One that's obvious: Home products—most of which are big, bulky and expensive—are not ideal for the influencer economy. In fashion and beauty, it's relatively easy for a brand to send around hundreds of free samples without breaking a sweat. An upholstery brand, on the other hand, had better be pretty confident about the ROI on a campaign before it goes to the trouble of making and shipping a $10,000 custom sofa.
Another fundamental challenge to the home influencing economy is that it requires, well, a home. Here, too, the fashion and beauty industries are at an advantage—it's relatively easy for a charismatic teenager to serve up hours of makeup tutorials with only a smartphone and a ring light. Generating daily design content tends to require homeownership (or at least a very permissive landlord), which limits the talent pool.
That's partially why the home influencer world is populated mainly by enthusiastic DIYers endlessly tweaking their own houses, making it an awkward fit for luxury brands. The designers who do have access to high-end projects are often bound by nondisclosure agreements with clients or are too busy running their firm to churn out content. Though it may seem like the influencer marketplace is incredibly saturated, finding a great content creator who works on high-end design projects, says Cors, is like finding a needle in a haystack.
"It's not easy to do this and be a designer," she says. "It's a lot to keep up with. I tell people, 'If you're serious about it, you have to invest a lot of time into it.' It's almost like another full-time job. … I commend the designers that are able to do both."
Also at issue is that designers can be a complicated audience to influence. As they are professionals and artists themselves, designers might instinctively bristle at the suggestion that their choices are impacted by what they see on Instagram. (In a recent study conducted by Schumacher, "influencers" ranked dead last among designers' sources of inspiration.) However, according to Bindloss, that's a false distinction. "Designers live on Instagram, and their feeds are naturally populated by their peers," she says. "They're inherently curious people who solve problems all day long—when they see someone else's home, they think, 'Oh, that's a way to solve a problem.' … If a designer has a stack of coffee-table design books, they're influenced by other designers."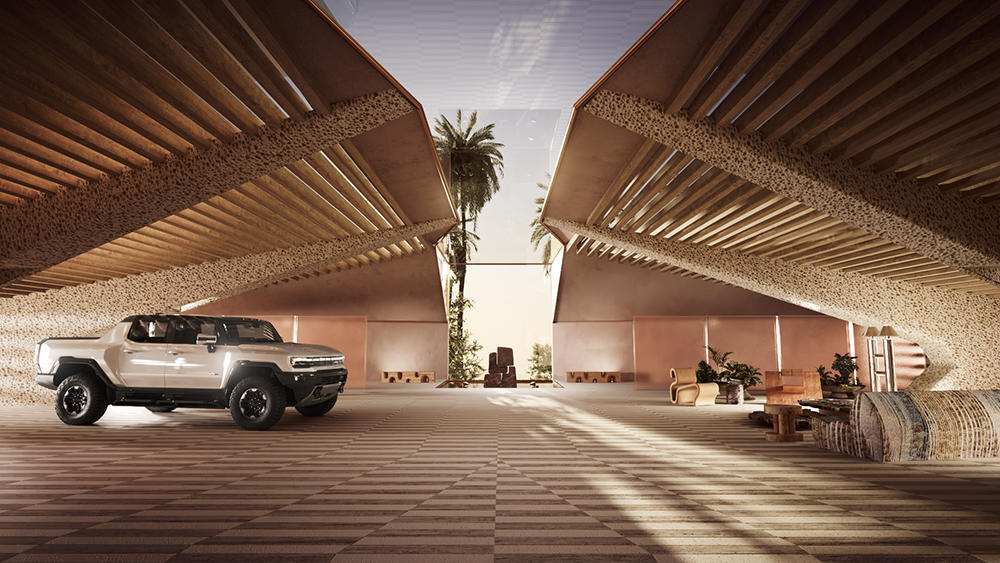 While the cultural challenges may be illusory, the logistical challenges are very real. When Kylie Jenner recommends lipstick to her followers, they can usually buy it in one click, and it's easy to track how many units she moves. By contrast, high-end design brands offer custom products that require complicated specification and drawn-out, analog processes to sell. This is a difficult category to sell online, let alone on social media, which is compounded by a somewhat slow technological adoption rate in the trade at large. "You want something to have the influencer to direct people towards," says Bindloss. "Home is a very complicated network of dealers, and the business model is not straightforward, the products are unfinished, and there's very little e-commerce in trade and luxury. … Some brands don't have an online portal for opening a trade account."
As a result, the ROI on influencer campaigns in the high-end-home world is rarely as simple as: "We spent this much, and we sold this much." Instead, they're often couched as brand-building exercises or a way to increase social media reach rather than as a "hard" sales tool. That makes executives, already somewhat culturally wary of digital marketing, even more hesitant, says Cors. (Ironically, those same executives are often comfortable taking a similarly unquantifiable leap of faith with more traditional advertising.)
Despite the resistance, Bindloss says influencer campaigns do work. She says that across her client pool, brands that adopt the strategy see more than double the follower growth than brands that don't, and the increased impact on social then has the knock-on effect of more trade account signups. Despite that, these campaigns are often sold on secondary benefits like the generation of great content.
"With an influencer campaign, you also get these professionally shot photos of your product that actually do better than catalog-type shots," says Cors, who notes that many brands often spend as much on a photo shoot as they might on a modest influencer campaign. "Brands now need to produce so much content, and it's really hard to keep up. Influencers can provide that for them."
Back to that burning question: Will all this change in the years ahead? Yes and no. It will never be cheap to ship a sofa. Big home purchases will always be more thoughtfully considered than impulse beauty buys, and there will always be real financial and logistical hurdles in the way of becoming a home influencer. Some of the obstacles are simply structural to the industry.
Likewise, we're probably a long ways off from a "Kim Kardashian for Lee Jofa" campaign—though that has more to do with simple economics. Until luxury home brands have the same global scale and reach that LVMH brands do, most simply won't have the marketing budget to splash on big celebrity spends. (More common is the reverse, where a luxury brand from another category partners with a well-known home influencer, like Hummer's recent campaign with Kelly Wearstler.)
However, two things about influencer marketing will change. One is generational. As millennials and Gen Z, the two "internet native" generations, age into executive positions in the design industry, the latent cultural resistance to this model will fade. Another is technological. Though the design industry may often seem slow to adopt change, that doesn't mean it isn't happening. Every day there are entrepreneurs hacking away at the challenge of making custom furnishings easy to sell online. If (and many would say when) they succeed, the ROI on influencer campaigns will become much, much more clear in the design industry.
Until then, adoption will come in fits and starts. "Brands know it's important, and it's a huge opportunity," says Bindloss. "We're in the early stages."
Homepage photo: ©Good Studio/Adobe Stock