C-suite executives are rarely called on to tend the register at the company store, but last Tuesday, Humanscale CMO Leena Jain did just that—or, at least, a 21st-century version of it. At 2 p.m. she got into hair and makeup, stepped in front of a camera and proceeded to deliver a live YouTube pitch for how the brand's ergonomically designed office furniture could fit neatly into a work-from-home setup.
Moving around an immaculately clean apartment set, Jain and a colleague demonstrated Humanscale's chairs, adjustable desks and laptop stands, periodically taking audience questions about functionality and color options ("The sky's the limit with the World chair," said Jain, gamely). Toward the end of the broadcast, she held up a piece of paper with a discount code for all the products the audience had seen.
The stream, a first for the New York–based brand, was a toe-dip into the waters of a brave new world of digitally enabled live selling (sometimes called "e-commerce livestreaming" or simply "livestreaming"), a buzzy concept that many analysts are predicting will be the next big thing in online commerce.
"We started talking about doing this six weeks ago," Jain tells Business of Home. "And even in those six weeks we've seen more and more of it. My friend has a sustainable beauty company; she's doing it. We saw one from Tumi. I said to my team, 'I absolutely want to be the first in our industry to do this.'"
Like most cool new things, live selling is actually an old thing, repackaged for the digital age. The modern era of live selling begins in 1977 in St. Petersburg, Florida, when a local radio station there endeavored to collect payment from one of its advertisers, an appliance store. Disappointed with the results of its ad, the store insisted on paying its bill with 112 can openers instead of cash. Bud Paxson, the owner of the radio station, convinced its bews anchor, Bob Circosta, to hawk the can openers live on air, and, shockingly, they quickly sold out.
Paxson went on to launch what would soon become known as the Home Shopping Network, with Circosta as his first host star. The channel's runaway success birthed an entire live-selling industry, spawning copycat channels, minor celebrities, ruthless parodies, endless hours of daytime TV, and billions of dollars in sales.
Paxson's discovery was fairly simple: By giving shopping the excitement of a live event, a time constraint (the countdown clock is a signature element of a Home Shopping Network segment), a pinch of FOMO and a sprinkle of interactivity (on-air questions from shoppers are common), you can move serious units.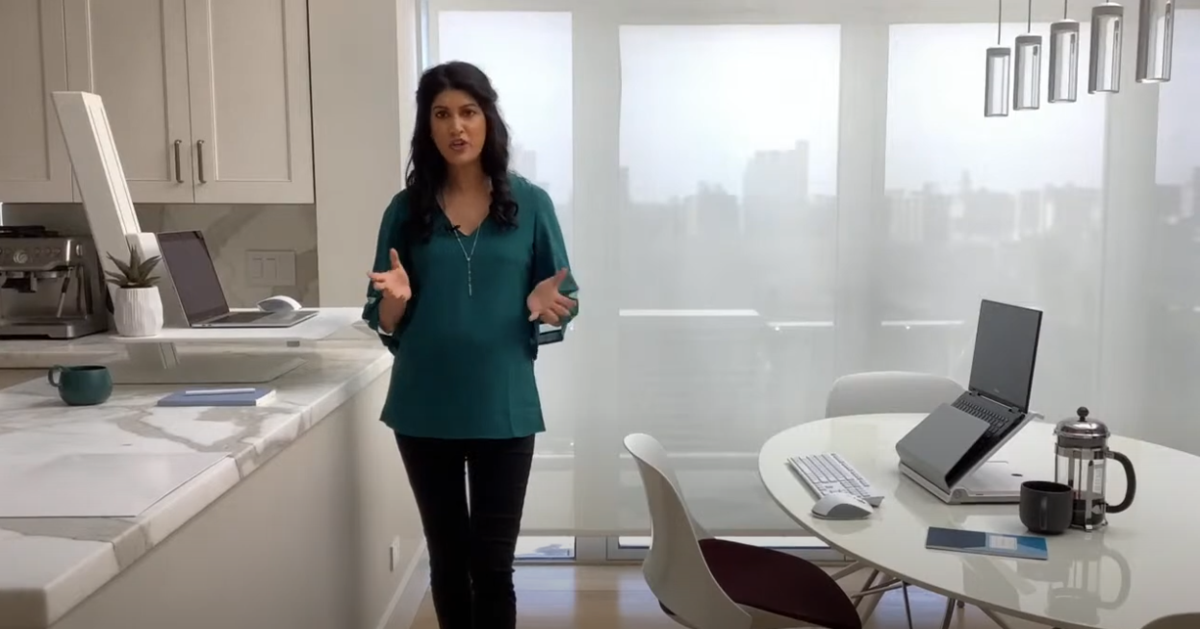 The Home Shopping Network, rebranded as HSN, still exists today. But the most recent wave of live-selling hype comes from Asia, particularly China, where it's mostly done through apps, not TV. There, live selling is a full-blown phenomenon.
In China, live selling accounted for $63 billion in sales in 2019, almost 10 percent of the country's entire e-commerce spend. The biggest livestreaming star, Viya, once reached 37 million viewers on a single stream, nearly double the audience for the 2020 Oscars. Although Kim Kardashian West drew a comparably paltry 13 million viewers on a recent livestream for the Chinese market, she can take some solace in the fact that she sold out 15,000 bottles of her perfume in minutes.
There are some structural reasons why live selling works particularly well in China. There, the ubiquity of so-called "super apps" (imagine a single app combining Amazon, Venmo, Uber, Doordash and WhatsApp) means that Chinese consumers are particularly accustomed to purchasing through their phones. However, there's no reason why digital live selling couldn't take off in the West.
"Influencers, livestreaming, smart phones, social—those things are universal," Benedict Evans, a technology and trends analyst, told Bloomberg last year. "It's hard to predict in advance, but I struggle to say that influencers selling stuff online wouldn't work outside of China."
The pandemic has only added fuel to the fire, as the past year has rapidly accelerated the rate of digital adoption in the U.S. and sent e-commerce numbers skyrocketing. With all the pieces of the puzzle in place, it's no surprise that tech companies are laying the groundwork to cash in on a potential live-selling boom.
After quietly shelving Style Code Live, a live-selling show with hired talent, Amazon launched Amazon Live—an initiative focused on independent creators who earn a cut of revenue on items they sell—in 2017. Facebook also has a suite of live-selling tools, as does Instagram, and TikTok is rumored to be exploring the space as well. Though live selling is still a niche in the States, big tech is clearly betting it will grow.
Can live selling work for home brands? It's an axiom of the livestreaming world that the product doesn't matter. Circosta, the original Home Shopping Network star, now runs a consulting business that tends to emphasize a kind of product agnosticism. Viya sells everything from Teslas to baseball caps.
However, it's also true that, so far, live selling has been most effective in hawking fashion, beauty, gadgets and small appliances. Big-ticket purchases for the home tend to be drawn-out, complicated transactions, mulled over for weeks—not impulse buys spurred on by a streaming celebrity. While live selling can certainly help build a brand, the point is to move product in the moment, which may be a tall order for makers of bulky, high-end furniture.
Interestingly, what pushed Jain to explore live selling for Humanscale wasn't the promise of hypothetical billions in influencer-driven revenue, but a more specific, of-the-moment challenge. As millions of Americans have switched to working from home for the past year, it's no secret that the makers of office furniture have experienced a boom. (Humanscale's e-commerce sales were up 250 percent, its seating category up 300 percent, and sales of its Freedom chair—which retails for more than $1,000—were up 223 percent.)
With the initial surge over, the next step for office furniture makers is to capitalize on workers transitioning from emergency work-from-home arrangements into long-term setups. "At the beginning of the pandemic, people just needed something. You're working from home, your back started hurting—what can I get my hands on?" says Jain. "Now, people are really starting to think of it as a permanent or semipermanent way of working, or a hybrid way of working, so now I'm really going to put thought into what am I adding into my home."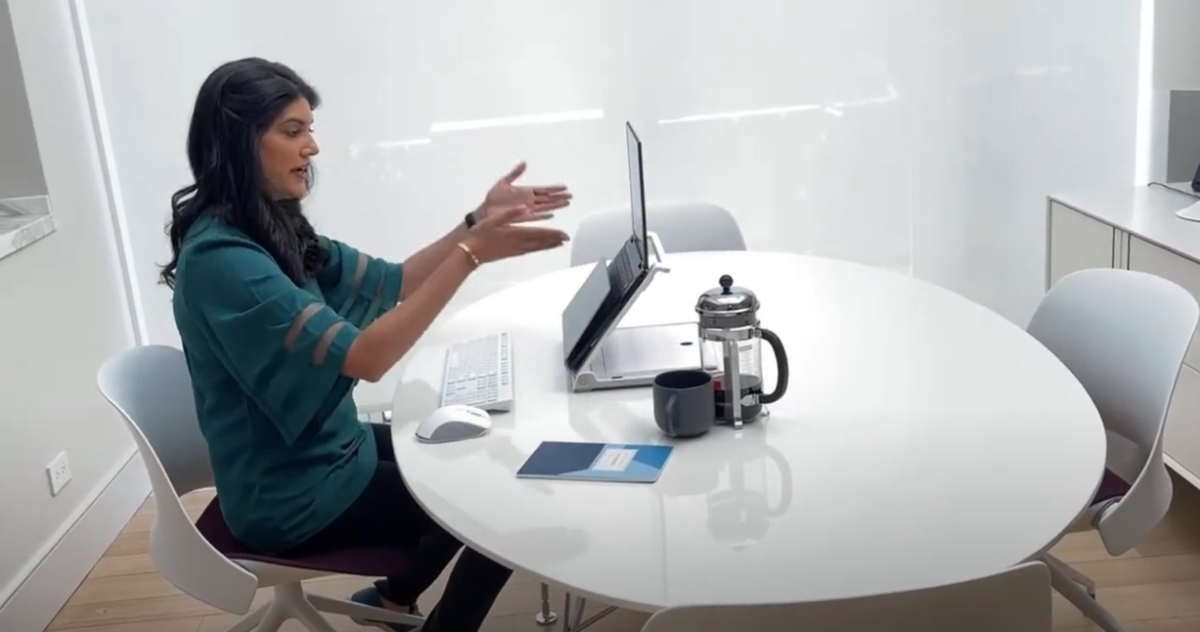 The tricky part about selling office furniture is that it's complicated (pop quiz—do you know what all the knobs on your work chair do?) and consumers aren't used to buying it. As a result, brands across the industry are making a full-court press to educate the market by any means necessary. Herman Miller, for example, has opened a handful of boutique retail studios designed specifically to give WFH-ers a chance to take the Aeron chair for a spin.
That wasn't an option for Humanscale, says Jain, as the brand has preexisting distribution arrangements that make solo retail a non-starter. Live selling, on the other hand, was fair game, and a way to provide the semblance of an in-person sales experience, answer questions, and help nudge along those on the fence.
"The psychographic profile we were trying to target is people who already know they want to purchase a product and maybe they've done some research, and maybe they need some help making that decision," she says. "It's a little bit further down the funnel."
Jain says the premiere edition of Humanscale Live was essentially a test run, so it's hard to draw too much of a conclusion from the numbers (250 people viewed the afternoon's first event, and the company made a handful of sales). "For the next one, would I love to see 500 people tune in? Sure," says Jain. But she's optimistic that the experiment can lead interesting places—like a targeted live sales event just for employees of a specific company, or a multicategory event aimed at selling sustainable products.
The relatively modest ambition of Jain's initiatives speaks to the fact that digital live selling is still very new, and a little undefined in the U.S. In Asia, it's a fairly mature ecosystem, with a robust network of platforms, secure technology, celebrities and memes—live selling has an established culture there. If the phenomenon takes off here, it's not yet clear what our version of that culture will look like, so Jain is proceeding with caution.
"I wouldn't see it as something that we're consistently doing simply to drive sales," she says. "For me it's really about, How can we answer questions for users who are looking to our brand? What I'd love to find is a balance."
Homepage photo: Courtesy of Humanscale