When IKEA launches a new store, it's no coincidence that an Instagram influencer is among the first to announce the news. Long before the doors open, the Swedish furniture company works with influencers (aka bloggers, Instagrammers and local personalities who have garnered a loyal following) to help raise awareness of the location. Through these influencers' social feeds, IKEA then uses paid promotion to broadcast the sponsored post to a wider audience. Working behind the scenes, amid all these moving parts, is Adam Rivietz.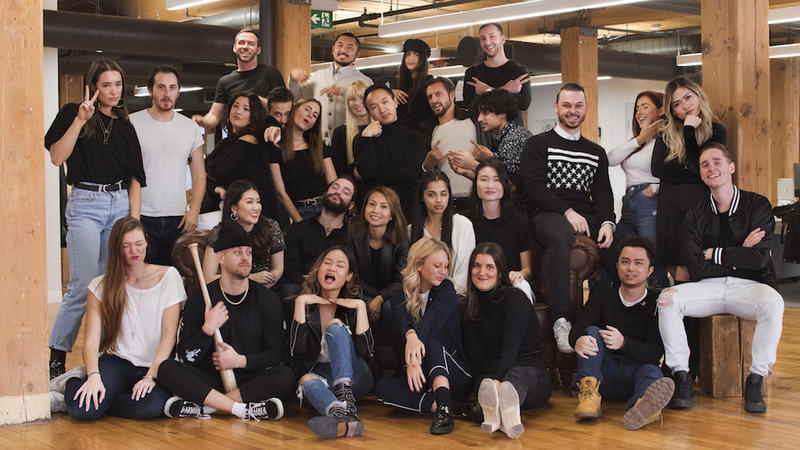 Rivietz is the co-founder of #Paid, a Toronto-based influencer marketing firm which is essentially a 2.0 version of traditional marketing agencies, connecting brands with the leading voices of social media. It's one of many influencer-driven services that has developed in the digital age—even social networks are dipping into influencer marketing agencies, with Google acquiring FameBit and Twitter acquiring Niche. Though still a relatively new stream of target marketing, influencers have quickly proven their quality stake.
Influencers can help make a product feel both attainable and at home within a would-be customer's life. "You may have heard about [a brand], but until you've seen someone you can relate to incorporating that particular brand or furnishing into her home, you don't have that validation. And that's what an influencer does," says Rivietz.
With a roster of more than 15,000 influencers in 106 countries, #Paid has helped brands like IKEA, LG, Sony, AirBnB and more deliver their messages to social media feeds via what he terms "authentic brand collaborations." Based on the metrics, the messages are well received.

People like being spoken to by people, and not by brands.
"
—Adam Rivietz
According to Launch Metrics' latest State of Influencer Marketing Report, more than half of brands surveyed found marketing to be effective in increasing customer loyalty and 20 percent said the efforts proved extremely effective to driving sales. Product launches rated highest in promotion type, followed by events, content promotion and corporate announcements.

"Where influencers are great is building up that trust between your audience and your brand itself. They're that trusted voice that delivers your message in a way that's really going to resonate. People like being spoken to by people, and not by brands," says Rivietz. "It really does drive that validation that a brand needs in order to get that future consumer down the funnel to eventually purchasing."
But don't let the feed fool you—these relationships are not free. At minimum, the company charge $50,000 per month for its content strategizing services, influencer relations and analytics reports. The average campaign spend, Rivietz says, is $110,000.
BUSINESS AS USUAL
As Rivietz puts it, the influencer is a hybrid: one-half relatable cohort and one-half professional brand. These are the personal brand ambassadors who have established a notable amount of followers on platforms like Instagram, Facebook, Twitter, YouTube, podcasts and more.
"Let's not joke about this," says Tracy Leigh Hazzard, product strategist and CEO of Hazz Design. Being an "influencer is a job." In 2015, she and her husband, Tom Hazzard, who have worked as "ghost" product designers for brands like Martha Stewart Living and a slew of Amazon private labels, created WTFFF?! 3-D Printing Podcast to help educate people on how to design for 3-D printing. Within six months, the podcast had garnered a community of 25,000 monthly users.
"We had no idea we were becoming influencers," says Tracy Leigh Hazzard, who now tallies more than 100,000 monthly listeners. As products from brands began piling up at their door, Hazzard and her team had to re-evaluate the platform's policy.

[As a brand], it is critically important that you're picking the right person, because you're picking the right 'business' to associate with.
" —Tracy Leigh Hazzard
"People are going to come to us and say, 'We took your advice,' and they're going to spend between $500 and $3,000 on [a printer], so we better be pretty serious about how we've reviewed it." That level of consideration doesn't stop at product. For influencers, Hazzard says, it's critical to examine what brands she aligns herself with as well.
"So many brands who come to us have never listened to our podcast, watched any of our videos, or read our blog. They were just like, 'Oh, your name popped up on a list of influencers,'" she says. "That, to me, is the number-one thing I don't understand. ... The minute someone contacts me, I think, Does this seem like a brand fit for us? Are they in support of the right community? [As a brand], it is critically important that you're picking the right person, because you're picking the right 'business' to associate with."
INFLUENCERS AT WORK
The latest—and one of the earliest—home players in the influencer marketing space is Jenn-Air, which debuted its Bound by Nothing campaign at New York's Architectural Digest Design Show last month to quick acclaim (the brand's immersive booth design won Best of Show, Overall Design). But it was the re-envisioned brand's AD Design Show after-party that received the most attention on social.
"From a category standpoint of luxury appliances, out of all luxury, [the appliance industry is] almost the most stagnant," says Jon Hall, marketing director at Jenn-Air. In the luxury car industry, he says, "customization and personalization is becoming much more of an expectation, but the appliance industry has really been held back. … For today's modern luxury consumer, common experiences are not good enough."
Jenn-Air's after-party at Capitale, in New York, was not an everyday experience. There were Instagrammable moments aplenty, including a bar constructed out of Jenn-Air stoves; an infinity mirror entrance that mimicked the experience of walking inside Jenn-Air refrigerator; and the A-list rapper Nas headlining. "It was about merging the two worlds of old luxury meets new luxury," says Karleen Roy of The Vanity Group, which helped produce the event.

For today's modern luxury consumer, common experiences are not good enough.
"
—
Jon Hall
Some of the lifestyle category's biggest social media influencers were on the invite list. The Benton Harbor, Michigan–based appliance company worked both in-house and with an outside agency to curate a list of influencers that "were right fits for the brand." The final list included food influencers Erin Robles (@foodbabynyc) and Laura Jung (@cityfoodie), as well as fashion blogger Niké Ojekunle (@specsandblazers).
"When it comes to the [luxury appliance] category, we needed to break the rules," says Hall. "We did want to shift away from the conventional aspects of the marketing strategy mix and bring in more digitally oriented, faster-paced, more provocative content in the form of social media and tastemaker influencers across the lifestyle categories of digital, whether it's home or food or auto or fashion."

The return thus far? "We've been blown away," says Hall. Requests have already come in for products that were showcased at the after-party, including the red-interior, burlesque refrigerators and customized ranges. "The volume has been beyond our expectations, considering it is more of a niche marketplace," says Hall.
"Even our video picked up more than 1 million views, with very little support behind it. Conversations were like, 'Holy cow, can appliances be sexy?' If cars at $50,000 can be sexy, why not appliances? You spend a majority of your life inside the kitchen entertaining with family and friends; of course it can be sexy. And it should be."