We at EAL first met Mili Suleman of KUFRI when she dropped by, unexpected, at our office late last year. We admired her mettle, and we were intrigued by her fabrics. Now, she's exhibiting for the first time at the upcoming Architectural Digest Design Show. Here, Suleman, who founded her fabric brand four years ago, shares her take on the industry and what we can expect at the AD Design Show.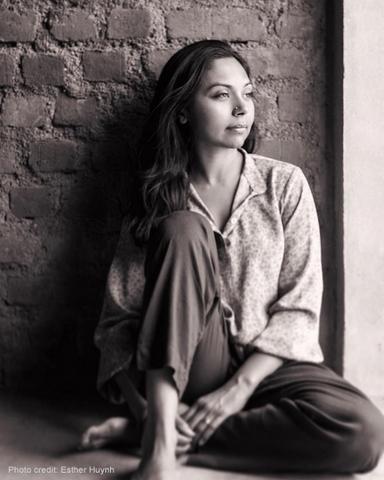 Why handwoven textiles?
KUFRI was founded in 2014. I noticed the design market was print-heavy, so I wanted to bring something different to the table.
I absolutely love the handloom process, detail and labor that goes into making these beautiful textiles. Not to mention, the number of weavers in India is in decline, so I want to do everything to champion this heritage craft.
The AD Design Show is quickly approaching! What will you be exhibiting?
I will be showing 20 new weaves for spring/summer 2018, in addition to our classics. I will also have pillows and some upholstered pieces. This is my first tradeshow in New York, which makes it like a launch. I'm really excited about meeting designers who haven't heard of KUFRI. The market is craving natural, sustainable weaves in fresh designs, and it will be exciting to see how the industry responds. I'm also looking forward to meeting possible partners like furniture lines and those who want custom weaving or wish to collaborate.

The greatest reward has been chiseling away at my vision to create a living, breathing business that fits my lifestyle and creates a real impact.
From a business point of view, what has been your biggest challenge? Your greatest reward?
My textiles call for a special client who appreciates and understands the human quality and beauty in imperfections found in the textiles. My biggest challenge has been trying to reach more of these clients. Instagram helps a lot, but there's a vast pool out there that is untapped.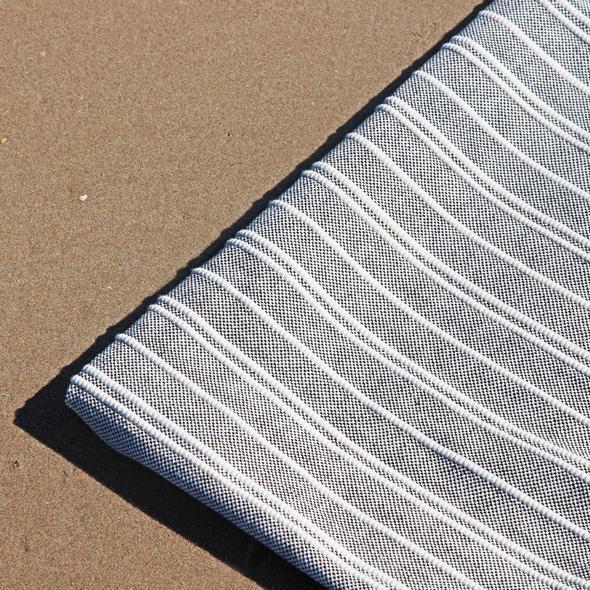 The greatest reward has been chiseling away at my vision to create a living, breathing business that fits my lifestyle and creates a real impact. Seeing it morph and grow every year is very rewarding ... just like lovingly watering a tree and watching it grow.
Walk us through the process of how your fabrics are produced.
My process is organic; I try not to restrict myself too much. I design looking at the line as a whole. ... What does the line need next? More stripes? More solids? Once I have all my designs done, I send the weavers detail sheets and color packets. Then I travel to India to make sure the weaving is being done correctly. The yarn is hand-spun, the fabrics are hand-dyed, and then the loom is loaded for weaving. All the designing is done in Dallas, and I also have a loom in Dallas where we experiment with new weaves from time to time.
What makes your textiles unique?
Being an all-handwoven line is the first thing that differentiates us. But more importantly, it is the quality of the woven cloth that makes the line unique. When the weaver starts weaving in the morning, the weaving is nice and tight, because energy levels are high. But as the day wanes, the weaving might get a bit loose, then tight again.
The cloth being woven is literally a reflection of the weaver's hand and energy levels. The imperfections give my line a rawness that is sublime. The textiles have a calm, quiet and subtle quality to them but still provide plenty of texture and character. They are the "new timeless," and I feel living with them offers a moment of pause in our busy lives.