Four days of design curated for designers and consumers alike will unfold March 22 through 25, as the Architectural Digest Design Show returns to Piers 92 and 94 in New York. With a particular focus on designers, March 22 has been designated as Trade Day, with the magazine's West Coast editor, Mayer Rus, moderating two panels open only to the trade: a marketing strategy discussion with Laura Kirar, Ryan Korban, and Robert Stilin; and a talk focused on the AD100 list, with honorees Billy Cotton and Amy Lau.
The show's hallmark event is a keynote conversation with what the mag calls "the most prominent families of design"—featuring Aerin Lauder, Alexa Hampton and India Hicks—moderated by Amy Astley, Architectural Digest editor in chief.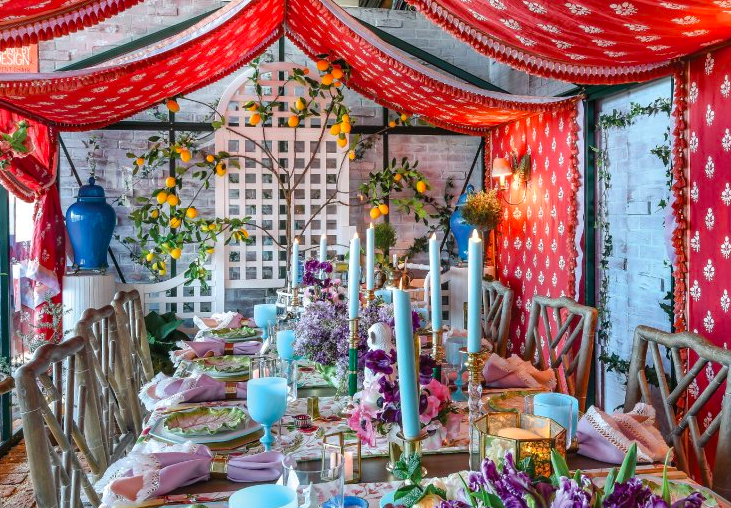 Spread across a number of areas, the show will span the usual categories, including Refresh (kitchen, bath, luxury appliances, and building products), Furnish (contemporary and classic furniture, lighting, carpets and rugs, decorative accessories, textiles and art), Made (a juried handcrafted section), and Shops (retail offering decor, gifts, tabletop accessories, objets d'art). A new theater, sponsored by Dacor, is also debuting this year.
Of the range of exhibitors, David Rockwell, founder and president of Rockwell Group, says, "There are a lot of big brands that you'd expect here, but it's kind of amazing how many smaller brands you can discover. It's a free look as an architect at what's going on in the world of design and what's emerging right now."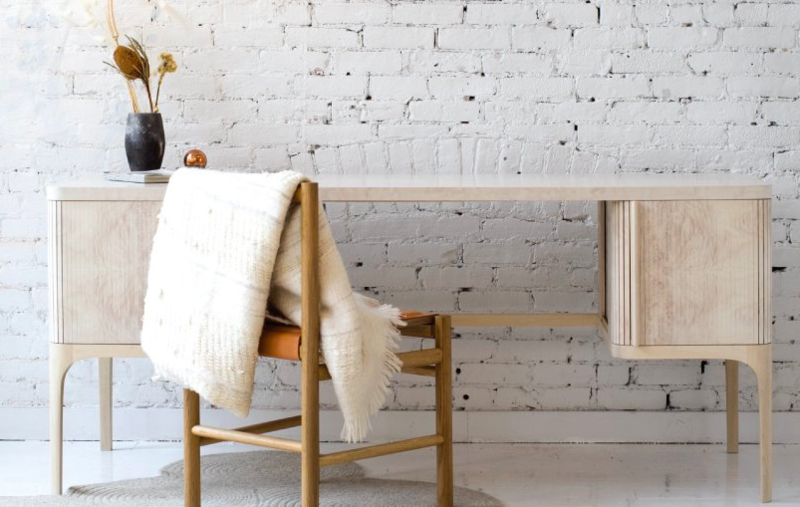 Read on for the full lineup of events, courtesy of the magazine:
Thursday, March 22
● 1:30–2:30 p.m. – "License to Grow." A trio of the design world's top talents, Laura Kirar, Ryan Korban and Robert Stilin, convene for a wide-ranging discussion on successful marketing strategies to build your firm.

● 3:30–4:30 p.m – "The AD100 Effect." Two recent inductees from the AD100 Class of 2018, Billy Cotton and Amy Lau, discuss the triumphs and challenges they encountered on their path to making the esteemed list.
Friday, March 23
● 11:30 a.m.–12:30 p.m. – "Classic to Contemporary." From Miami villas to New York City duplexes, Ellie Cullman and her partners at Cullman & Kravis present their new take on design, which references tradition while embracing a variety of contemporary motifs. Moderated by publisher and industry insider Jill Cohen.
● 1:30–2:30 p.m. – "Daring Design Details: Bold Colors, Patterns, and Finishes." Join interior designers Joe Nahem, Jason Oliver Nixon and John Loecke for an exchange of expert intelligence and professional guidance about creating your own personal style. Moderated by Fern Mallis, founder and president of Fern Mallis LLC.
● 3:00–4:00 p.m. – "Seeing the World Through Colored Glasses." ASID calls on top New York designers Genevieve Gorder, Charles Pavarini III and Bjorn Bjornsson, as well as Ellen O'Neill, Benjamin Moore's director of strategic design intelligence, to discuss how color and pattern have led to smashing successes and have elevated interiors to a new standard. Moderated by Lori Weitzner, author of Ode to Color.
Saturday, March 24
● 11:30 a.m.–12:30 p.m.. – "Through the Lens of Fashion, Travel, and Design." Join Jeffrey Bilhuber and Douglas Friedman in a riveting discussion about the world of fashion, the world at large, and how it influences global design. Moderated by Tom Delavan, design editor of T: The New York Times Style Magazine.
● 1:30–2:30 p.m. – "The Royal Families of Design." Featuring three of the most prominent design families of the 21st century, Aerin Lauder, Alexa Hampton, and India Hicks come together for the first time for a historic discussion about the past, the present and the future. Moderated by Amy Astley.
● 3:30–4:30 p.m. – "Outrageous Design With David Monn." Hear entertaining stories about everything from working with the White House on state visits and The Metropolitan Museum of Art's annual Costume Institute Gala to The New York Public Library's Gala and the Guggenheim International Gala.
Sunday, March 25
● 11:30 a.m.–12:30 p.m. – "An Intimate View." Join celebrated designer Victoria Hagan as she shares her design philosophy and lessons honed during her storied career. Moderated by Wendy Goodman, design editor for New York magazine.
● 1:30–2:30 p.m. – "The Remodel: Designing for the Modern Entertainer." Hear from illustrious designers and entertainers, including John McIlwee and Ray Booth on how recent innovations are transforming the way we entertain in our homes.
● 3:30–4:30 p.m. –"Top Reasons to Hire an Interior Designer." Designers Joshua David, Heather Smith, Xandro Aventajado and Joanna Goodman discuss the pitfalls and praise that happen when hiring the right designer. Moderated by Maury Riad, founder of Fuigo and co-owner of Fortuny Fabrics.