Sony Square NYC debuted a new interactive exhibit, "Life Space at Sony Square NYC," earlier this month, showcasing new the Life Space UX products, including the LED Bulb Speaker, Glass Sound Speaker, Portable Ultra Short Throw Projector and 4K Ultra Short Throw Projector. Sony enlisted the creative talents of Uhuru Design, ceramicist Josephine Heilpern of Recreation Center, and Eliza Blank of The Sill to design a lounge, dining room and garden incorporating the products.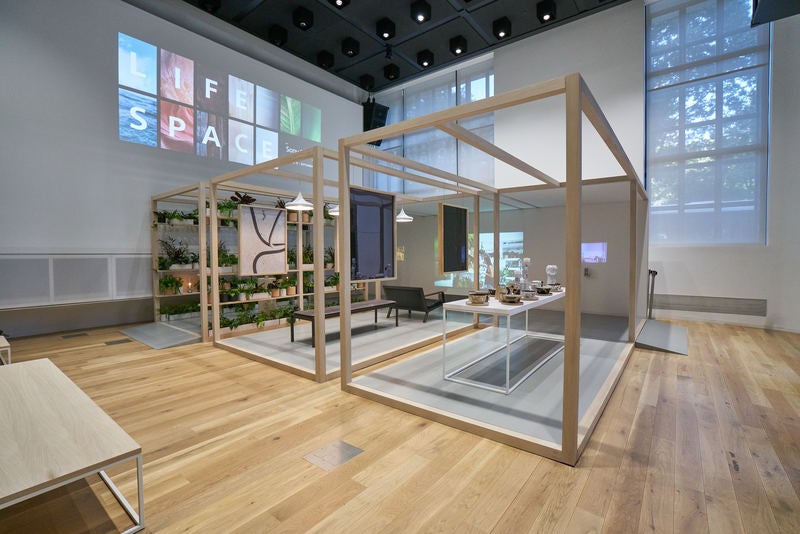 "Narrative design is such a huge part of our process and we were delighted to partner with Sony to explore how they're not only incorporating that with technology but reimagining our relationship with it in the home space," says Jason Horvath, co-founder of Uhuru Design. The Brooklyn-based firm has a full-service interior design division, and offers custom furniture design and build options.
The goal of the exhibit is to display how living spaces can be elevated through harmonious layers of sound, light and imagery created by the Life Space UX products. Also featured in the exhibit are films by Will Robson-Scott, showcasing the practices of Uhuru, Heilpern and Blank, and music composed by Seiho.
The exhibit is on display at Sony Square NYC, 25 Madison Avenue, through September 21.