How does a small fabric store in Westchester, New York, become a nationwide retailer with dozens of outposts? Filmmakers and recent Temple University graduates Lindsay McCormick and Jenny Gallagher set out to answer that very question in their new docuseries, Calico Cross Country, which chronicles the history of Calico and its different outposts throughout the country. The series debuts in conjunction with the brand's 70th anniversary this year.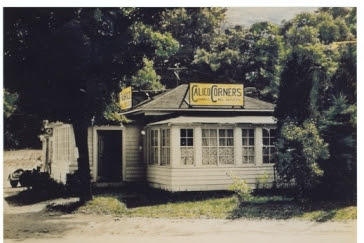 "One thing comes through all these Calico Cross Country videos," says Margaret Thurmond, vice president of store operations. "The special relationship that develops between the customer and the Calico design associate has been a constant for decades. The home is an intimate family space, and customers want trusted advisers to help them create great interiors."
McCormick and Gallagher connected with Calico, because McCormick's father works for the advertising company that works with Calico. He knew the Calico team had an interest in sharing the company's story and the different ways people work with Calico across the country, shares McCormick.
The series will be 16 short videos, released weekly, and includes interviews with managers, design associates and customers that McCormick and Gallagher met during their journey. While making the series, they traveled across the country—8,562 miles over two and a half months—and ended up visiting 28 states.
The first episode was released this week and starts where the company all began, in Bedford Village, New York. While the original location no longer exists, the filmmakers get to the very beginnings of the company, how the founding couples started the business, and how the company has evolved. Today, Calico offers fabric, bedding, furniture and wallpaper, and has collaborated with designers such as Thom Filicia, Justina Blakeney and Charlotte Moss. And it recently named Madcap Cottage as its new brand ambassadors.
Each video will be released on the brand's Website and Facebook page.