Checkered prints, olive trees, red-capped mushrooms: What do these things have in common? If you said "backyard picnic"—well, you wouldn't be far off. The outdoors-inside aesthetic had a major place in Etsy's 2021 home decor trend guide, released in late March, which highlighted an unpredictable collection of aesthetics from an unpredictable year.
The mechanics behind Etsy's report are simple, with trends informed by what users have searched for on the platform. Some of this year's findings come as little surprise—a boost in searches for home wellness items like bath caddies and waffle towels, for example. However, the 2021 roundup also yielded some pretty eclectic results. Searches for kitschy mushroom motifs, for example, went up drastically. So did queries for squiggly candles, which shot up a staggering 28,236 percent.
What are we to make of all this? Etsy's resident trend expert, Dayna Isom Johnson, says that the results are an indicator of immediacy more than anything else. When trends go viral overnight on social media platforms like TikTok, creators on Etsy can respond more quickly than traditional retailers. After all, they're working with smaller batches, controlling the production process and the rate at which products are created and sold. Plus, it's a marketplace of many, with a broad consumer base—home to 81.9 million buyers this year, and 4.4 million sellers.
"They can be inspired by something they see one day, and maybe even make it as quickly as the following day," says Johnson. "It definitely shows that we're a destination for shoppers to find these emerging trends at a much quicker timeline than most retail."
That's not to say that some trends don't come from the top down, like the increased search for Japanese and Scandinavian aesthetics. It's a concept that's been brewing for a while now—fusing cozy warmth and stripped-down minimalism with sustainability elements, often referenced by the hybrid term Japandi. Etsy found a 172 percent increase in searches for Japanese decor, and a 55 percent increase in searches for Scandinavian decor this year, as shoppers sought to declutter their spaces and make them more comfortable in quarantine. Pinterest reported similar findings in its own recent trend guide, with a 100 percent increase year over year in searches for the word Japandi.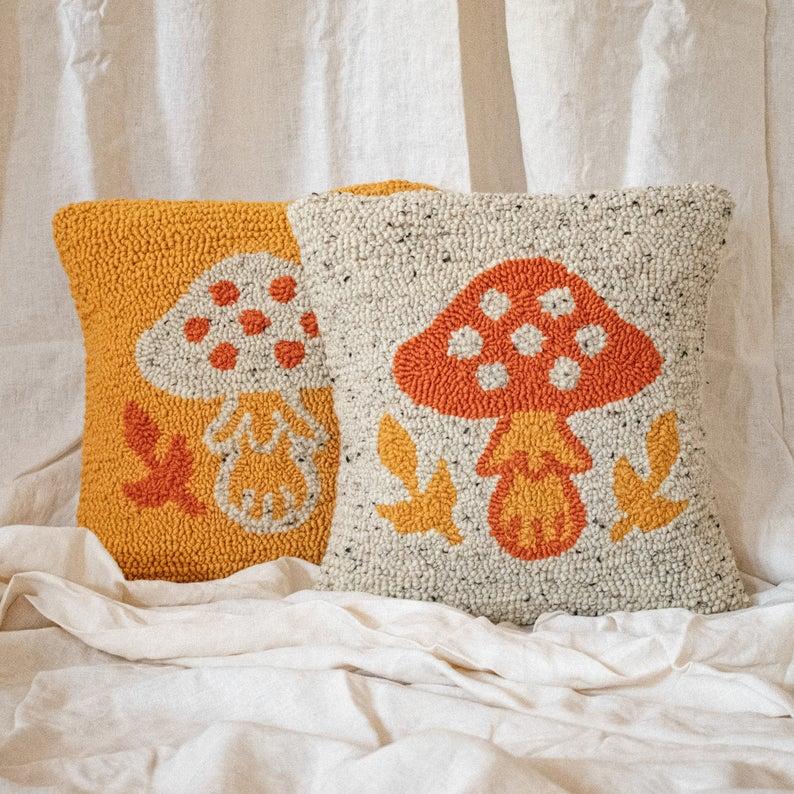 Photo courtesy of Etsy/MustardBeetle
Then out of nowhere—those mushrooms. The motif can be traced back to late summer into early fall of last year, according to Johnson, when the "cottagecore" aesthetic first took hold. As people were faced with Zoom overload and unrelenting screen time, nature suddenly seemed all the more refreshing by comparison, and shoppers doubled down on decorating their homes with plants, flowers and mushrooms. (Searches for faux olive trees also saw a whopping 896 percent increase.) Cottagecore in turn, says Johnson, dovetailed with the rise of a newly buzzy Norwegian concept "friluftsliv" (pronounced FREE'-loofts-liv), which focuses on the enjoyment of open-air living.
The mushroom motif in particular piggybacks off of a popular lamp created in the 1960s that proliferated in the 1970s. (The '70s in general are enjoying a home decor comeback, according to Johnson.) Etsy saw a corresponding 371 percent increase in searches for mushroom lamps, and a 902 percent increase in searches for mushroom pillows and pillowcases.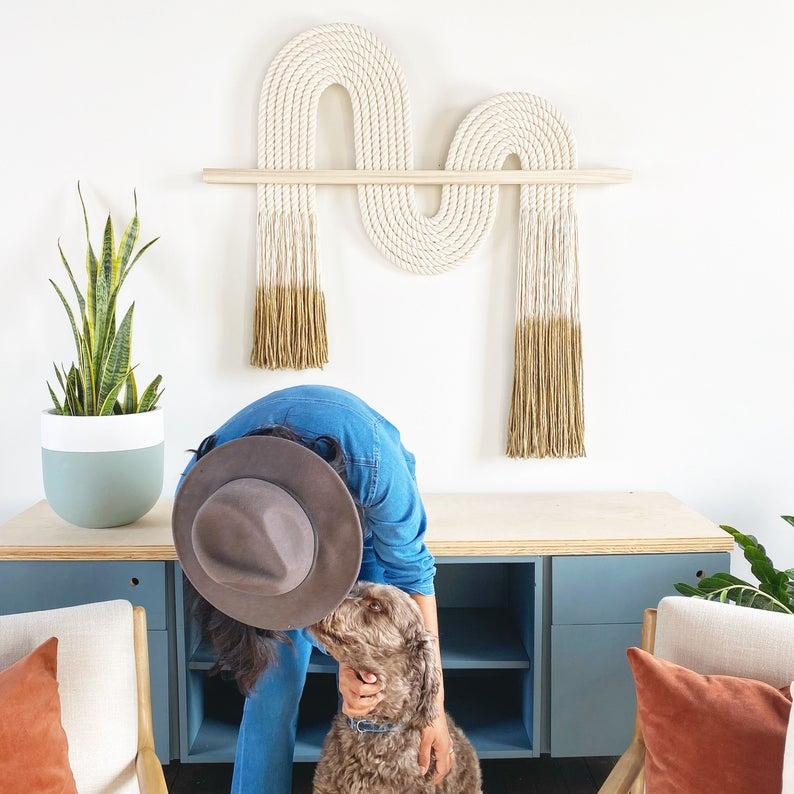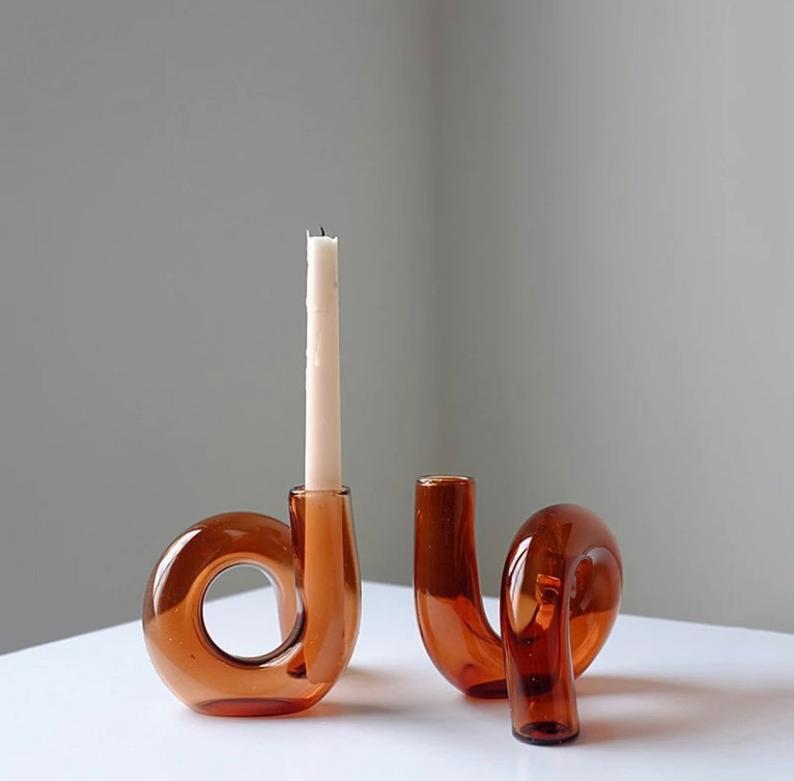 Other trending searches had similar hints of playfulness, like the rise in checkerboard prints and wavy, squiggly candles and decor (another TikTok favorite). To explain this, Johnson reasons that we've moved past the survival mode of the earliest pandemic days and are now looking for excitement and novelty at home.
"Last year, it was [a shift from] a frazzled moment to, 'How can we create these multifunctional spaces and rooms in our house?'" she says. "Whereas now for 2021, it's about, 'How can we create synergy and add fashion back into the function of our homes?'"
The quick product turnover central to Etsy's platform allows viral favorites and microtrends to play out in real time—but for the same reason, it makes predicting their shelf life a difficult task.
"Our data is a true testament to what shoppers are wanting right now," says Johnson. So while Etsy's year-to-year trend report provides a snapshot of home decor that caught fire this year, which of these styles will have a lasting place in our homes and which will get tossed in this year's spring cleaning remains to be seen.
Homepage photo: ©FollowTheFlow/Adobe Stock