Antiques are gaining popularity in younger crowds. Parisians donned rose-colored glasses and poured into the streets this weekend for their beloved Fête de la Musique, something that few had imagined possible just weeks ago. Times are changing, and as they do, stay in the know with BOH's weekly news digest, including business headlines, launches and events, recommended reading and more.
BUSINESS NEWS
Some are calling Wayfair "the Amazon of the home goods market" as its stock hit a 52-week high of $221.54—an almost-unbelievable comeback since shares bottomed out at $21.70 in March. Economists credit the company's resurrection to a spike in consumer interest in affordable ways to improve their homes while sheltering in place. And as the market begins to rebound, Wayfair shows no signs of slowing down: As reported by Barron's, sales continue to climb, and Gordon Haskett Research Advisors analyst Chuck Grom estimates that direct sales revenue will jump 35 percent in the second half of 2020.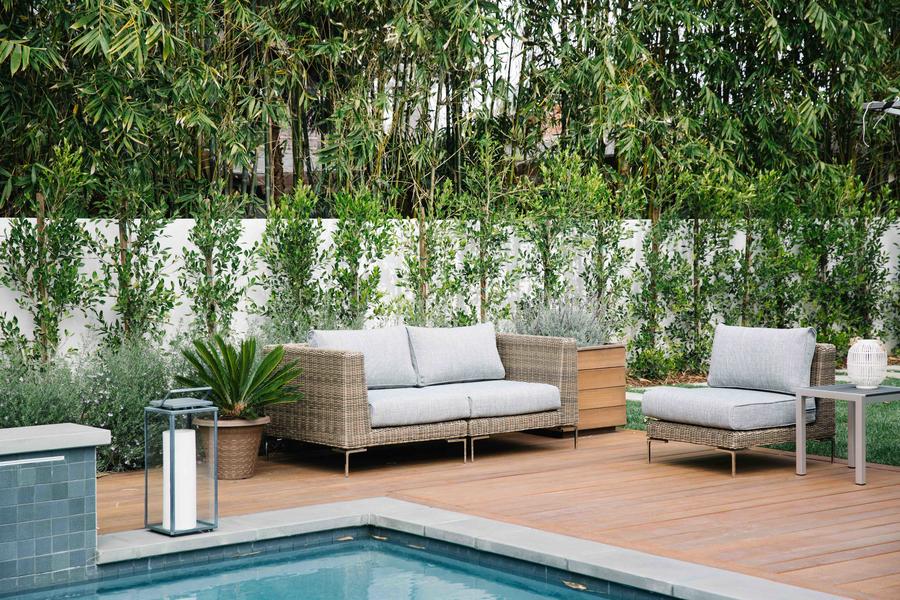 Outer, the Santa Monica, California–based D2C outdoor furniture brand, has raised $4.3 million in seed funding. The investment, led by Los Angeles–based Mucker Capital and over 40 other investors, will support new product releases and expansions of the company's Neighborhood Showroom program, which connects prospective buyers with local Outer furniture owners to test the products before purchase.
On June 22, Instagram launched a new advertising feature allowing businesses to run ads on the platform without connecting to a Facebook ad account. At present, AdWeek reports, the feature is available only to brands and creators in the U.S. and Turkey, and is limited to those promoting posts on Instagram for the first time. Details related to the step-by-step process of creating ads and managing promotions can be found here.
HomeWorld Business reports that in a move to contain costs, Bed Bath & Beyond has announced plans to lay off additional workers, including 148 employees at its New Jersey headquarters and another 221 affected by the closure of a contact center in Ocoee, Florida.
The A+D Museum in Los Angeles, known for its cutting-edge architecture and avant-garde art, has announced that it will shutter its space and move all exhibitions after July 1 to an online-only format, turning to pop-up events for real-world shows thereafter. According to The Architect's Newspaper, A+D executive director Anthony Morey attributes the decision only in part to the pandemic, explaining that the move had already been on the table but was accelerated by the shutdown.
Wellness communities—idyllic, holistically designed neighborhoods—may seem like dreamy incarnations of the simple life, but they come with a hefty entry fee. In North America, Fast Company reports, the real estate trend is worth $52 billion and is growing 6.4 percent annually, with growth estimates up to $180 billion internationally by 2022.
LAUNCHES, COLLABORATIONS & PARTNERSHIPS
On June 19, Fireclay Tile announced the unveiling of a monumental ceramic tile mosaic in LaGuardia Airport's Terminal 3, featuring more than 80 icons of New York City, including the Apollo Theater, a MetroCard, and of course, pizza. The nearly 25,000-square-foot mural was designed by Los Angeles–based artist Laura Owens, with tiles handlaid by the Fireclay mosaics team. The announcement comes as love swells for the city that has weathered a brutal wave of the coronavirus—NYCxDesign just launched "An Ode to NYC," a collection of notes, visuals and videos by designers that celebrate their love for the Big Apple.
Ikea and its research and design lab, Space10, have launched a new website, Everyday Experiments, which allows users to explore the intersections of home and technology through free tools such as AI, machine learning, augmented reality and cutting-edge spatial intelligence. Current "experiments" answer questions that range from "What if your home could be played like a musical instrument?" to "What if algorithms could help design your next favorite chair?"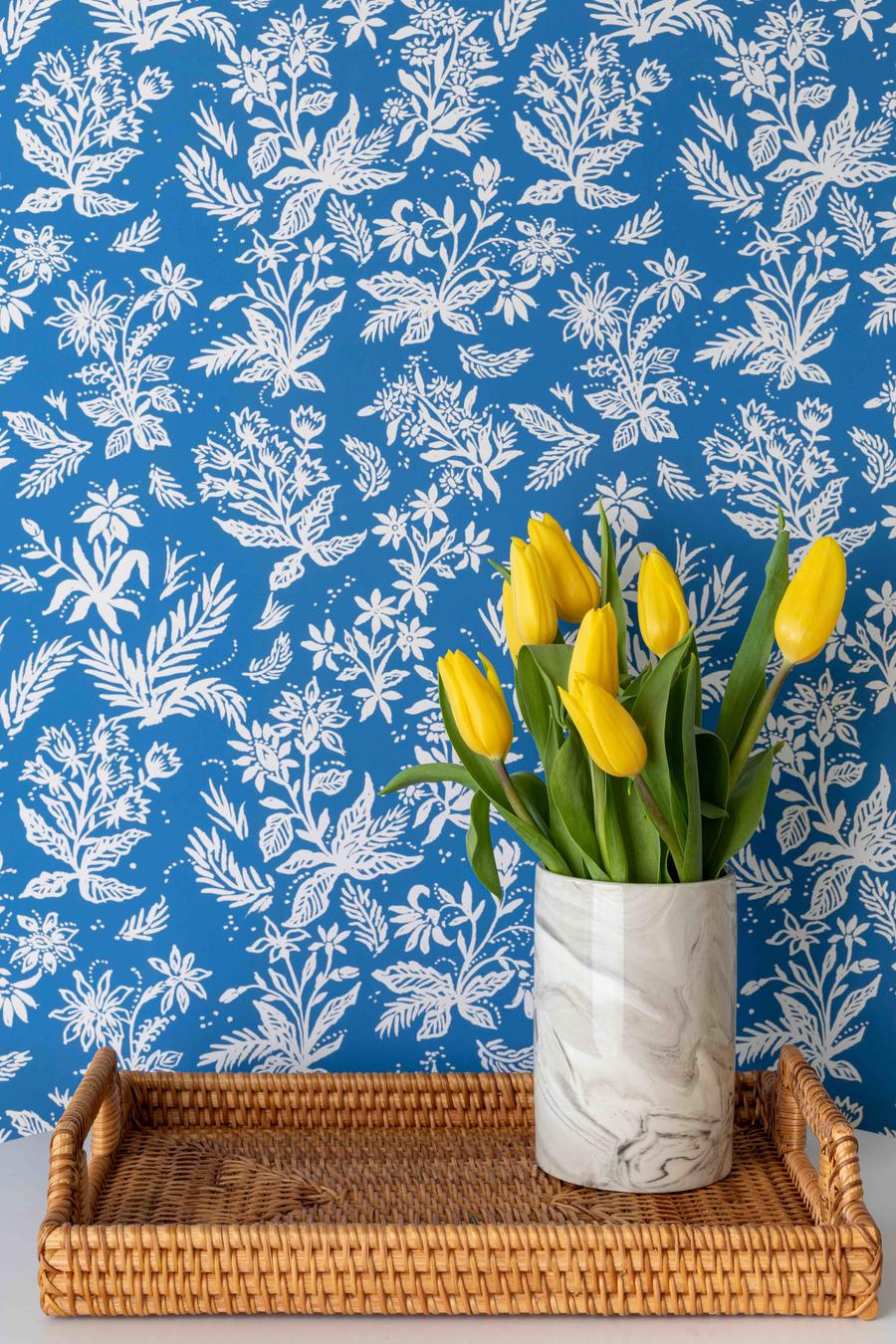 Courtesy of Chasing Paper
Chasing Paper and New York–based designer Ariel Okin announce the launch of their collaborative wallpaper line—seven botanical patterns in a variety of summery colorways, with a charming jungle toile in the mix.
Last week, Pennsylvania-based York Wallcoverings launched a specialty collection featuring designs from Rifle Paper Co. The 15-pattern collection is available in a variety of colorways, joined by a mural in two color variations, all of which feature Rifle Paper's signature blossoms.
Calico Wallpaper has launched a new mural-style wallpaper featuring the designs of Lindsey Adelman, best known for her bespoke lighting fixtures. The Eden collection showcases Adelman's lesser-known design side, inspired by a series of small watercolor paintings of plants, flowers and seeds.
CALENDAR UPDATES
Each year, the North Carolina–based ceramics brand East Fork hosts a fundraiser to commemorate the 2015 Supreme Court ruling in favor of marriage equality, releasing a special line of Equality Mugs to raise funds for the Campaign for Southern Equality, a nonprofit organization that supports legal and lived equality for LGBTQ Southerners. Due to factory shutdowns this year, East Fork will instead host an online auction of cobalt blue art and design items on June 26, in addition to donating upwards of $80,000 in planned revenue from the sale of a limited-edition cobalt blue glaze that will launch on July 2.
In celebration of its 10th anniversary, New York–based design platform and fair WantedDesign has launched a series of virtual programs, including digital lookbooks; Launch Pad, a showcase platform for emerging designers; and Wanted Interiors Online, a digital exhibition of student designs. Another highlight is conversation series hosted by design sites Design Milk and Clever, featuring prominent design personalities like Tom Dixon and Ayse Birsel, who pepper industry topics with personal stories.
RECOMMENDED READING
Jonathan Rendell, deputy chairman at Christie's auction house, has appraised some of the most incredible personal estates of the last generation, putting price tags on the priceless collections of celebrities like Yves Saint Laurent and Elizabeth Taylor. How does he do it? "The questions I am asking are: What's the conversation that's going on here? What is the intelligence behind it?" says Rendell. "I was in a house recently where, as soon as I crossed the threshold I felt like I was eating chocolate cake while listening to organ music. It was sensory overload."
How will the pandemic reshape architecture? In The New Yorker, writer Kyle Chayka examines historical case studies of how health crises have changed human spaces: "Much of modernist architecture can be understood as a consequence of the fear of disease." In the COVID era, some modern design trends—like muted color palettes and open offices—are up for reconsideration, likely to be replaced by new ones such as hygienic city planning strategies and home acoustic dampeners.
In The Wall Street Journal this week, Kathryn O'Shea Evans talks with interior designer and accomplished gardener Katie Ridder about her love of Bunny Mellon's iconic potting room (and how thoughtful gardens are perennially wonderful), then shares eight tips on embracing the late design legend's own fabulous approach to gardening.
Lego, the architectural toy beloved by so many, has always been a household name—but in a newly released list of the world's most loved brands from social analytics firm Talkwalker, it sits at the top of the heap. In recent years, the list has been dominated by tech-leaning megacorporations like Google, Amazon, Apple and Instagram, but this year, the top 10 included names like The Container Store and Four Seasons Hotels. Why the change? Talkwalker adjusted its criteria for "best-loved," searching social media channels, news sites and blogs for posts that demonstrate a brand's capacity to build "vital emotional connections" with the consumer. Lego has grown to produce engaging content across all platforms, a hallmark of its success.
CALL FOR ENTRIES
Kitchen and bath manufacturer Fantini USA has announced its new People's Choice Awards: Unique Design, an effort to celebrate all types of spaces and design staples. This competition will be decided on Instagram, with voting to take place on Fantini's stories. Architects and designers are encouraged to submit projects completed in North America via email until July 8. Voting will begin July 13.
The International Furnishings and Design Association has extended its deadline for this year's professional grant submissions until July 31. Five winners will receive grants allocated to support working professionals and students of design. For more information, click here.
IN MEMORIAM
Charles "Jerry" Pair, industry veteran and founder of Jerry Pair showroom, passed away on June 14 at age 79 after battling Parkinson's disease. For nearly 50 years, Pair's Atlanta and South Florida–based showrooms have been essential resources for interior designers and architects alike. The were among the first to bring luxury design to the Southern trade. Pair will be remembered for his warmth and innovative design vision.
Gerardus A. Widdershoven, founder of Maison Gerard, passed away on June 14 after battling cancer. Born in the Netherlands in 1951, he was known for his long and illustrious career as an antiquarian, with famous clients such as John Lennon and Yoko Ono. Maison Gerard was home to fine arts objects, furniture, paintings and other treasures, with particular focus on the art deco period. Widdershoven's visionary spirit and commitment to education will be missed.
Homepage image: A setting of East Fork's new Lapis glaze, available July 2 | Courtesy of East Fork