A few highlights of what to look forward to starting this weekend at High Point Market: product from Windsor Smith, Charlotte Moss and Martyn Lawrence Bullard, anniversaries with Currey & Company and Kravet and plenty of new showrooms. For a more comprehensive look, check out our Designers' Guide to High Point Market.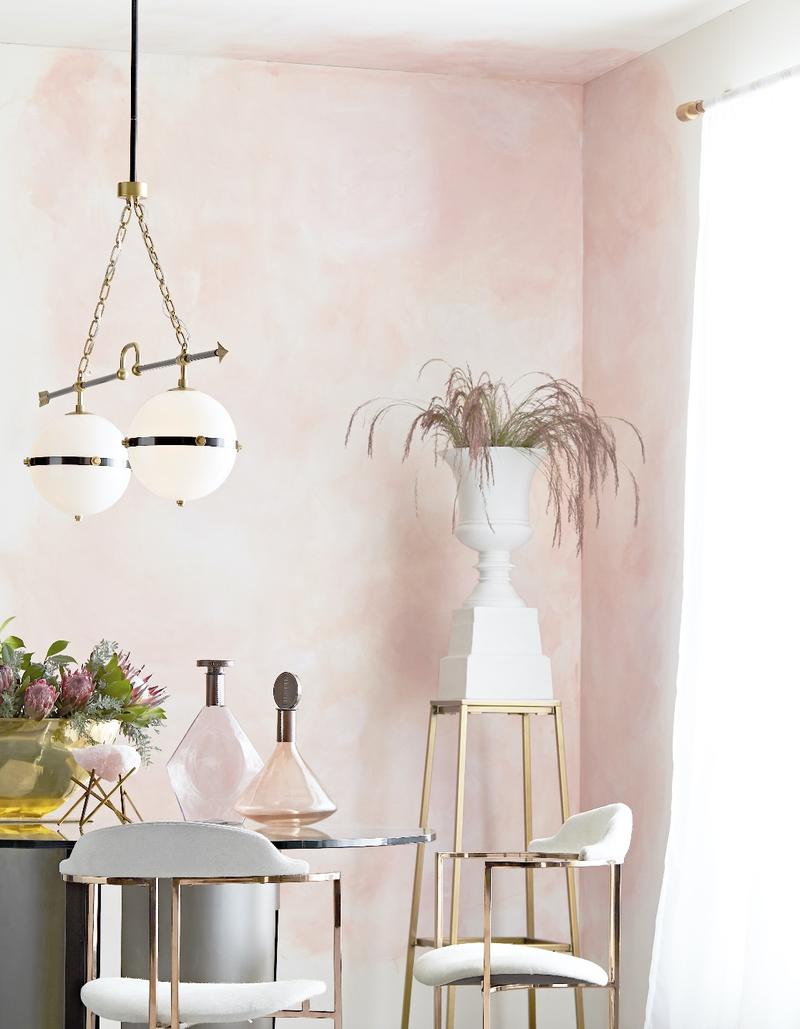 Product and Collaborations
On the roster for major collabs this season are Windsor Smith and Arteriors and Kim Scodro and Pearson. Toma Clark Haines of Antiques Diva is teaming up with Aidan Gray for her first furnishings line. Martyn Lawrence Bullard and Mark D. Sikes will be on hand to discuss his latest, a line with Hudson Valley Lighting, at a launch party on Friday, October 12, from 5 to 7 p.m.
Floor covering manufacturer Momeni is partnering with John Loecke and Jason Oliver Nixon of Madcap Cottage for 10 collections and over 30 designs; the inaugural line of area rugs debuts this Market. "John and I are thrilled to launch our rug collection with Momeni. They have the capabilities to create any construction, literally, under the sun," says Nixon. "Working with the Momeni team to craft the storyline was an absolute joy, and you will see that spirit of sophisticated fun and adventure reflected in the collection. It's all about layering, and this collection perfectly taps that quality." The partnership will be celebrated at a launch party and book signing on Sunday, from noon to 3 p.m., in the Momeni showroom in IHFC (H-345).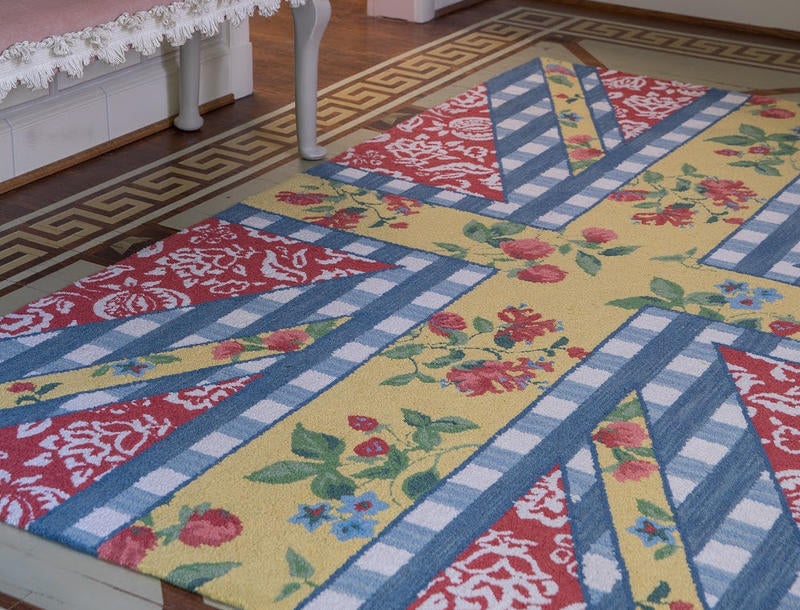 Bert VanderVeen of VanderVeen Photographers
Charlotte Moss' debut disco-inspired upholstery and furnishings collection with Century is a hotbed of everything you ever loved about the groovy years. There are seven upholstery frames and three tables launching this Market.
Nearly a decade after her first trip to the Market, designer Denise McGaha will launch her inaugural collection with Currey & Company, which will debut this fall. The pieces, she says, are "modern and chic with a bohemian flair," and she is not wrong—a beach-inspired aqua blue pendant lamp and a gray faux-shagreen table are just two that fit the theme. Designer Barry Goralnick is also teaming up with Currey.
York Wallcoverings has collections in the works with both the late Florence Broadhurst and Aviva Stanoff. "Florence Broadhurst: A Legend Reimagined," has a dozen patterns; Stanoff's line has 11, as well as a full-wall mural that comes in two colorways.
News and Showroom Openings
Plant Seven, the only innovation center of its kind at High Point, will celebrate its opening at the beginning of Fall Market. It houses co-working spaces, an art gallery, a cafe and bookshop, a 3-D printshop and, perhaps most notably, a Material ConneXion resource center. Elijah Leed, Adam Davis and Erica Gimson will each have product on display at Plant Seven's Mill Collective showcase.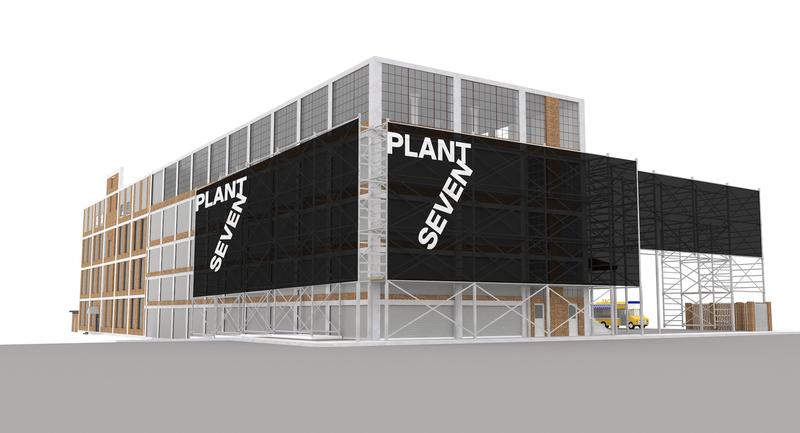 Bryan Mason, Kara Cox, Cynthia Ferguson and Jeanne Chung are among the seven designers who have been chosen to create rooms for Alden Parkes' first-ever showroom. Three decades after it began at High Point, Arteriors is moving to a space that is double the size of its long-held original showroom. The new location is on the ground floor of the C&D building. Chaddock has a new, 15,000-square-foot space at 200 Steele, which will open its new expansion at Market. Madcap Cottage will toast to the opening of its Thomasville HQ, a former radio station that it revamped.
On top of it all, five new tenants are coming to InterHall: Bradley, Dowel Furniture, Kenneth Cobonpue, Lenzi Marble Attitude, and P'Kolino.
Events
Currey celebrates 30 years of luxury lighting on Friday afternoon; Kravet will kick off its centennial with the debut of its new book, Inspired Design: 100 of the Most Important Designers of the Past 100 Years, on Sunday.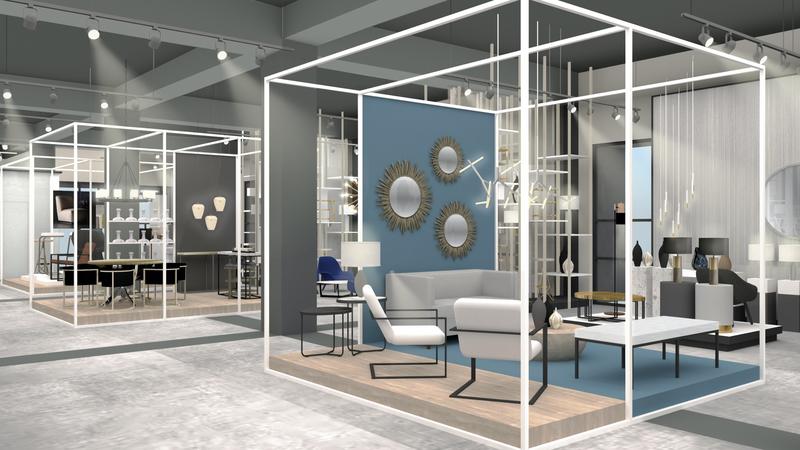 Kicking off Friday afternoon is a Crypton Home CEU focused on performance fabrics; Crypton's Sydney Vigotov plans on diving deep into the art of the selection, as well as sharing what the latest fabrics can do to keep your clientele happy.
Arteriors is hosting the grand opening of its new 9,000-square-foot space on Friday evening. You can clink glasses with its founder and creative director, Mark Moussa. There will be 300 new designs to explore at the soiree; among those is the new collection with Windsor Smith.
Barry Lantz is on hand for "Design's New Deal," a Saturday afternoon panel dedicated to helping designers leverage the latest digital services and technology into business success. Designers MA Allen, Rachel Cannon and Mikel Welch will also participate.
On Sunday, Flower magazine editor in chief Margot Shaw will lead a roundtable with designers Richard Keith Langham and Paloma Contreras, as well as Jennifer Boles of Peak of Chic.
Keep clicking back as we bring up-to-the-minute news for Fall Market. And check out our Designers' Guide to High Point Market, now available online.