Design marketing firm Metworks has produced its first benefit for Gorilla Doctors, an organization that cares for gorillas in Rwanda, Uganda and the Democratic Republic of the Congo. Over five years ago, designer Tim Campbell had taken a "life-altering" trip to Rwanda to go on a gorilla trek, and he returned wanting to help—that's when he turned to Metworks.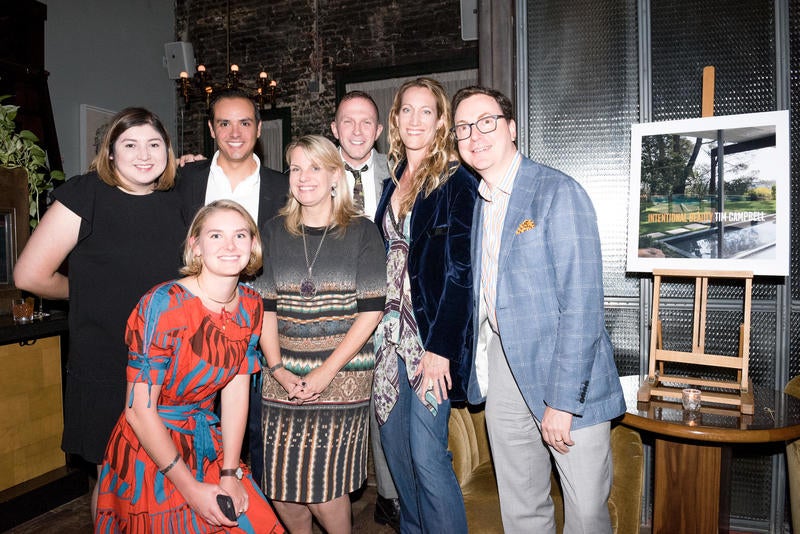 Courtesy of Owen Kolasinski
"Tim wanted to bring the message of the good works of Gorilla Doctors to the largest marketplace in the country, [New York City]," Metworks president Meg Touborg tells Business of Home. "We at Metworks Inc. had worked with Tim to design and produce his recent book and documentary tour for his book Intentional Beauty, and Tim was confident in our abilities to get things done. So, he called us and a team was born."
Touborg says the best way for designers to get immediately involved is through donations. She continues: "The design field is driven by service, imagination and determination, and it is particularly rewarding to contribute our time, energy and connections to a socially responsible cause. There are several stages of how the three teams became one. ... The U.S. director of Gorilla Doctors is a practicing veterinarian, and she and her development officer are both highly professional, motivated and make great teammates. Like most people these days, we are [planning the benefit] via emails and conference calls across multiple time zones."
Charlotte Moss, Cambria and Regele Builders serve as sponsors for Metworks' benefit, "Gorilla Doctors New York: Saving a Species, One Gorilla at a Time," which will be held on October 4 from 6:30 to 8:30 p.m. at the Soho House in New York. The event will have cocktails, hors d'oeuvres and a live auction. There is a suggested minimum donation of $250 per guest, and registration is required by September 28.