Five years after moving to High Point from New York, the designers behind Madcap Cottage are hitting their southern stride. 
After 23 years in New York—with robust careers in magazine editing, T.V. production and interior design—Madcap Cottage co-founders Jason Oliver Nixon and John Loecke felt they'd "maxed out" in the city. So they sold their Brooklyn brownstone and moved to a charming 1930s Regency Revival in High Point. Now firmly entrenched in the community, the designers say that the new locale has been integral to their company's expansion.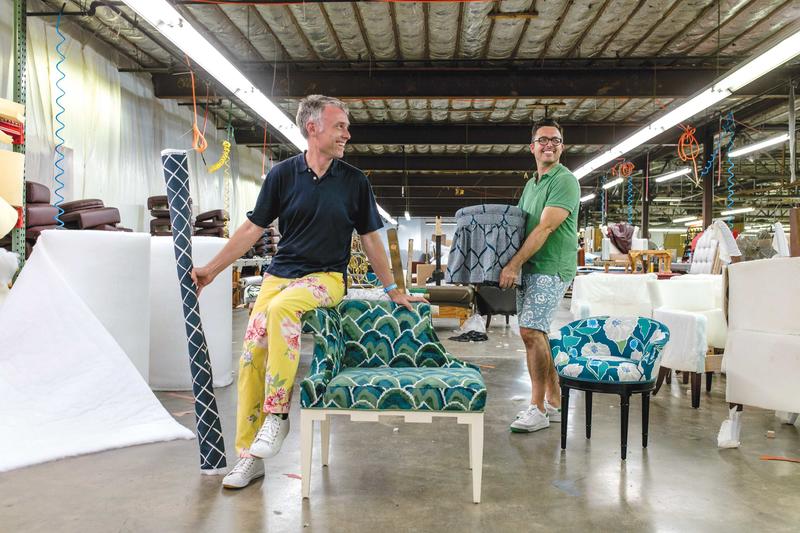 Since relocating, Nixon and Loecke have presided over an explosion of Madcap Cottage, whose aesthetic is recognizable for its whimsical medley of colors and patterns. "Being in High Point has allowed us to expand our footprint, to truly become Madcap Cottage, the lifestyle brand," says Nixon. "Everyone thinks Brooklyn is creative, but this region has its own gems—there's a real environment of makers, creators and carvers. Plus, I can double-park for deliveries, and my upholsterer picks up furniture at no charge!"
They're in good company. The Greensboro–High Point area was recently ranked second in the state for its number of new and expanded economic development projects. Innovative new restaurants are springing up, and a baseball stadium, children's museum, and hotel project are all underway downtown. "I've been coming to High Point for Market for nearly 30 years and I've never seen this much construction," says Nixon.
At first, Madcap Cottage was housed in a former pharmacy on Church Avenue in High Point, but the company outgrew the shop's footprint. When Nixon and Loecke went shopping for real estate, most of their options were warehouses with no air conditioning, not buildings with history. "Our old shop had a story to it," says Nixon. "We were looking for something with comparable charm."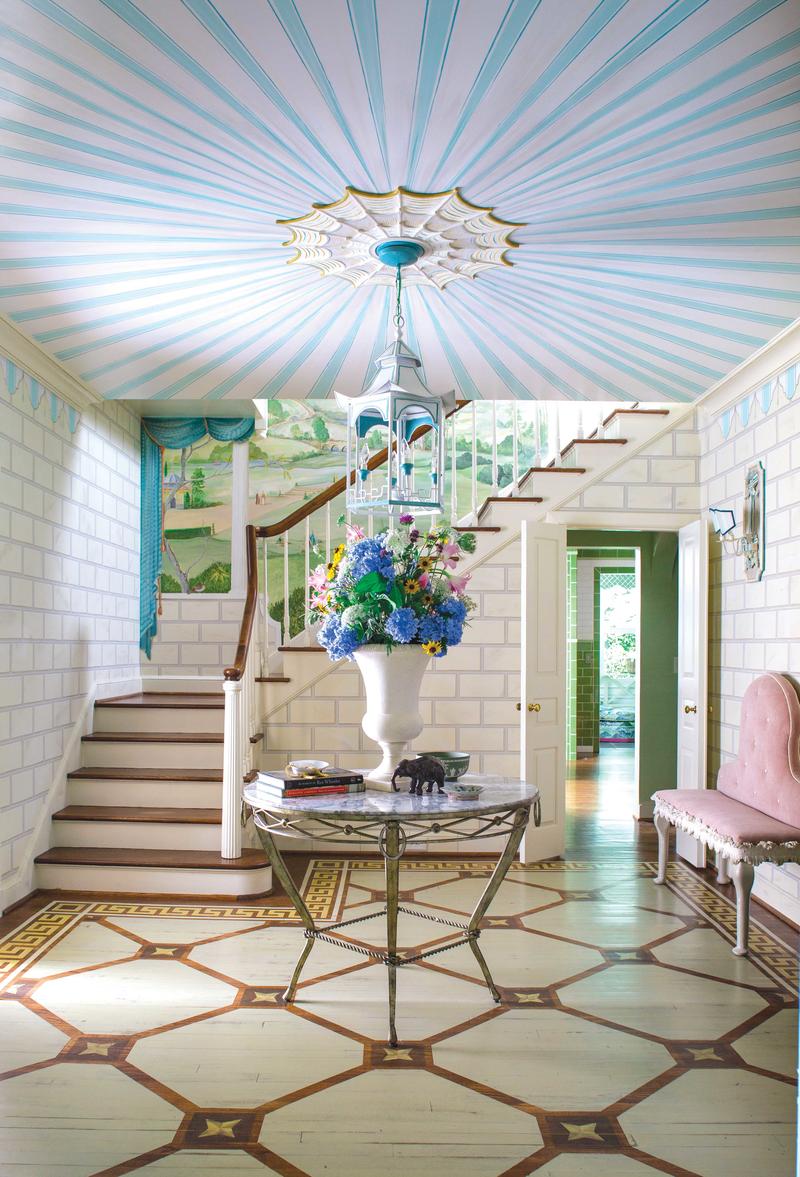 Though they didn't find that building in High Point, they'll be right down the road, in neighboring Thomasville, inside an old radio station in white brick with casement windows. Their team will move into the studio in June, following a major renovation. "We're keeping it simple and clean, but for us, that doesn't mean black and white with white subway tiles," says Nixon. "There will be pink-and-white striped awnings and a pink stripe around the building. Very Instagrammable."
In addition to a fresh look, the space will include room to grow, with retail to showcase Madcap Cottage's ever-expanding product collections, as well as studios, offices and an open kitchen. "We wanted to create something buzzy, high-energy and fun," says Nixon. "We're all about working hard and playing hard: The music cranks up, the disco ball never stops spinning, but we're also getting stuff done."
At Market this spring, the duo will debut a new furniture line in partnership with Tupelo, Mississippi–based manufacturer Chapter 3—a capsule collection of 14 pieces, from armchair to drinks table to loveseat, retailing for less than $700. "Our philosophy is that if it's good, it's good—it doesn't matter how much it costs," says Nixon. (Also coming soon: slipcovers, so that pieces can have multiple lives. "Keep the chair; let it evolve and grow with you," says Nixon.)
In the past six months, Nixon and Loecke celebrated the debut of their decorating book Prints Charming and were named brand ambassadors for Calico (which carries their fabrics line for Robert Allen and wallcoverings collaboration with York). A patterned flooring collection on wood tiles is in the works with Mirth Studio, Madcap-branded lighting is on deck for the fall, and rugs and bedding hit the market next spring—not to mention the pair's first hotel project. The balance of work and play has paid off for the designers. "Our dreams have really come true here," says Nixon.
Good Eats: Advice from a Local
"You don't have to come to Market and eat chicken salad out of a plastic bag," says Jason Oliver Nixon of Madcap Cottage. He gives us the rundown of some of the scene's most exciting newcomers. 
83 Custom Coffee Your pre-appointment caffeine just got a little easier. "Pull up on your way into town for coffee and a muffin," says Nixon of this coffee truck, which just opened in January. 1212 N. Main St., High Point
98 Asian Bistro "With a huge Buddha in the center of the space, it almost feels like walking into Buddha-Bar in Paris," says Nixon. 1800 N. Main St., High Point; closed Sunday and Monday
Fixins' American Craft Eatery "A young couple from Santa Fe opened up this American restaurant last fall, and it's great," raves Nixon. 345 N. Main St., High Point; closed Sunday and Monday
Publix Locals rave about the deli, bakery, fried chicken and wine selection at the Southeast's favorite grocery chain, which opened in High Point last fall. 2005 N. Main St., High Point
Simply Thai Halfway between High Point and Greensboro, this eatery serves Thai and Laotian food in addition to an extensive sushi menu. Nixon doesn't take his recommendation lightly: "I lived in New York, so I'm picky about sushi." 122 E. Main St., Jamestown; closed Monday