Showroom openings and fresh category debuts are shaping this fall's High Point Market. Here are the news bites to know before heading to the show.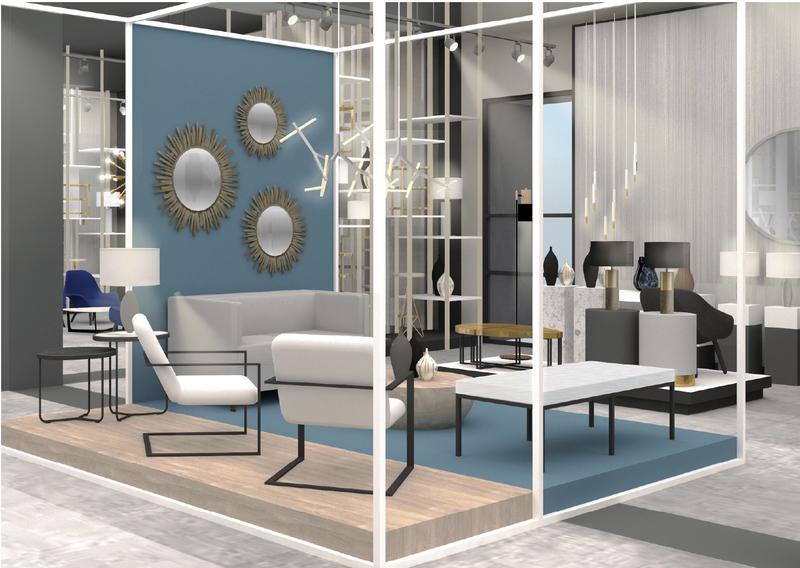 New & Noteworthy
Kara Cox, Cynthia Ferguson and Jeanne Chung are among the seven designers participating in the inaugural Alden Parkes Showhouse in a Showroom (200 N. Hamilton St.), a creative initiative meant to inspire while showing off the diverse styles available at the upholstery and casegoods manufacturer. Alden Parkes isn't the only brand trying something new this Market. Textile house Fabricut is debuting its first upholstery collection (Market Square Tower, 403), while Currey & Company celebrates its 30-year anniversary with its first foray into accessories (IHFC, M110).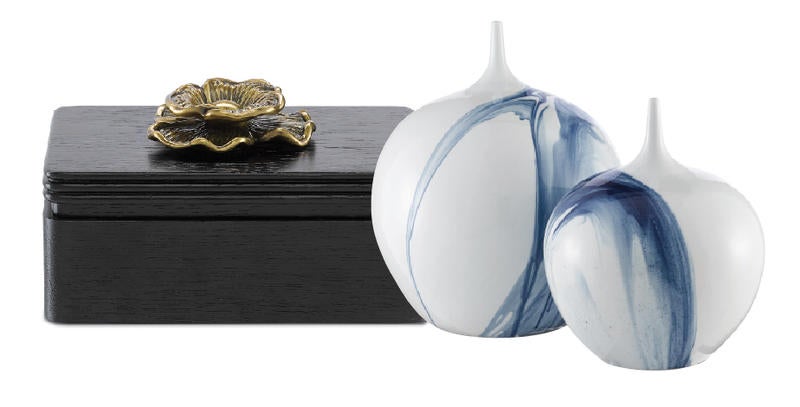 Courtesy of Currey and Company
Grand Openings
With a new address comes an opportunity for change. At least that's the current philosophy of several companies fresh off moves in High Point. Dallas-based lighting, furniture and accessories manufacturer Arteriors dates its first orders back to High Point Market in 1988. Thirty years later, the family-owned company is upgrading from its original, albeit nostalgic, showroom for a space double its size on the ground floor of the C&D Building (1A, 1B, 1G). In response to its own brand evolution, case goods and upholstery manufacturer Chaddock traded in its stand-alone building (now owned by IMC) to create a more edited brand vision within 15,000-square-feet in 200 Steele (106), which debuts its $8 million expansion this Market. Pattern-happy Madcap Cottage will also be celebrating the grand opening of its Thomasville headquarters, housed in a former radio station that once hosted the likes of Johnny Cash and Tex Ritter (726 Salem St., Thomasville). 
Five new tenants debuting in InterHall this fall include artisan-focused, American manufacturer Bradley (IH502); custom chair maker Dowel Furniture (IH506); weaving purist Kenneth Cobonpue (IH202); Italian table designer Lenzi Marble Attitude (IH503); and modish children's furniture manufacturer P'kolino (IH200). 
---
Room to Grow
Plant Seven, High Point's new, one-of-a-kind innovation center, plans to attract industry professionals year-round. 
Creative co-working spaces hyped with fitness, dining and retail perks have become commonplace in the urban planning of cities like Brooklyn and Austin—and as of October, High Point. Housed in downtown's former Union Square Building, Plant Seven is slated to become a year-round epicenter of innovation and culture in the world's furniture capital.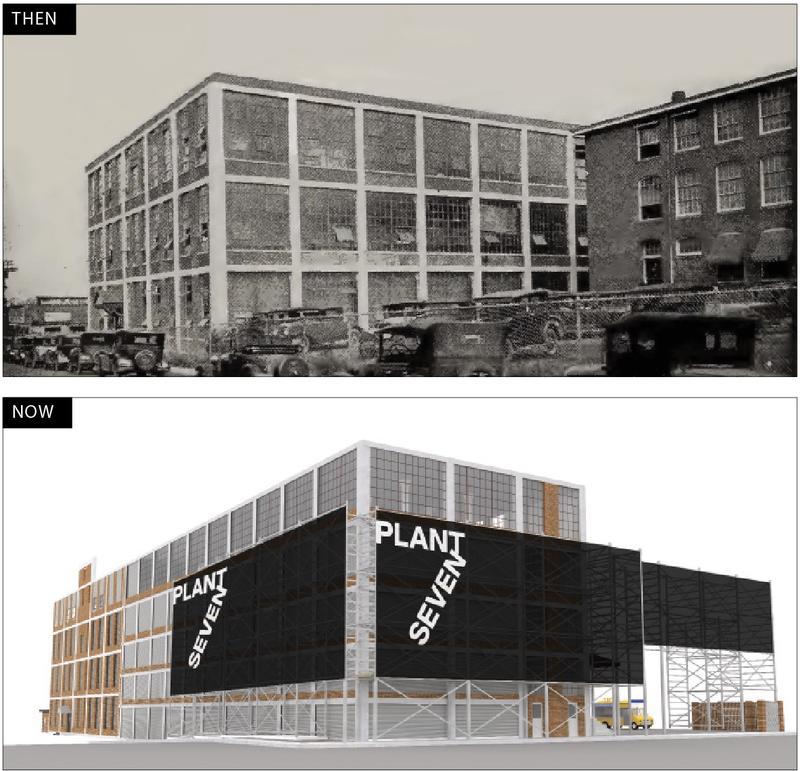 Come semiannual Market times, High Point's visitor population peaks at 75,000. Maintaining that energy year-round is the impetus behind Plant Seven, which has acquired its driving capital through private donations and a $1.5 million state-funded grant. Behind the project are a handful of local business leaders, including former IMC vice president Tim Branscome, Old Dominion Freight Line executive chairman David Congdon, Mark David & Company founder Mark Norcross, and Patrick Chapin, CEO of Business High Point–Chamber of Commerce.
Phase one of the 100,000-square-foot renovation, which is being led by New York–based design firm Standard Issue, includes a co-working space, a Material ConneXion resource center and 3-D printshop, an art gallery, a café and bookshop, and a temporary exhibition space, and will be unveiled in connection with High Point's Fall Market. Planned additions, expected to roll out in the coming years, include a courtyard, fabrication center, restaurant, lodging, fitness center and photo studio.
During Market, the creative hub will also house makers showcase Mill Village Collective, which will feature new vendors Adam Davis Furniture and Brand Milano Textiles and returning exhibitors craftsman Elijah Leed and small-batch textile producer Erica Gimson Design. Mill Village Collective alum BuzziSpace will also be furnishing Plant Seven's year-round co-working space.
An opening night celebration will be held on Friday, October 12, alongside the gallery's inaugural exhibition, "Ceci n'est pas une chaise." The showcase, which translates to "This is not a chair," surveys the competitive edge independent artisans are bringing to the traditional furniture industry—sending a rather bold message to the manufacturers down the block: Innovation has found a new home in High Point.