A Texas native who studied architecture before moving into interior design, Josh Pickering spent three years in New York working for Bunny Williams before moving back home and striking out on his own. Whether working on modern or traditional projects, he favors a layered approach: "I like to put a lot of beautiful things together and then take a few out." The designer crafted a refined, Colonial-inspired living room just for BOH to spotlight some of the top products debuting at High Point Market this fall. Read on to see his creation and to hear more about it in Pickering's own words.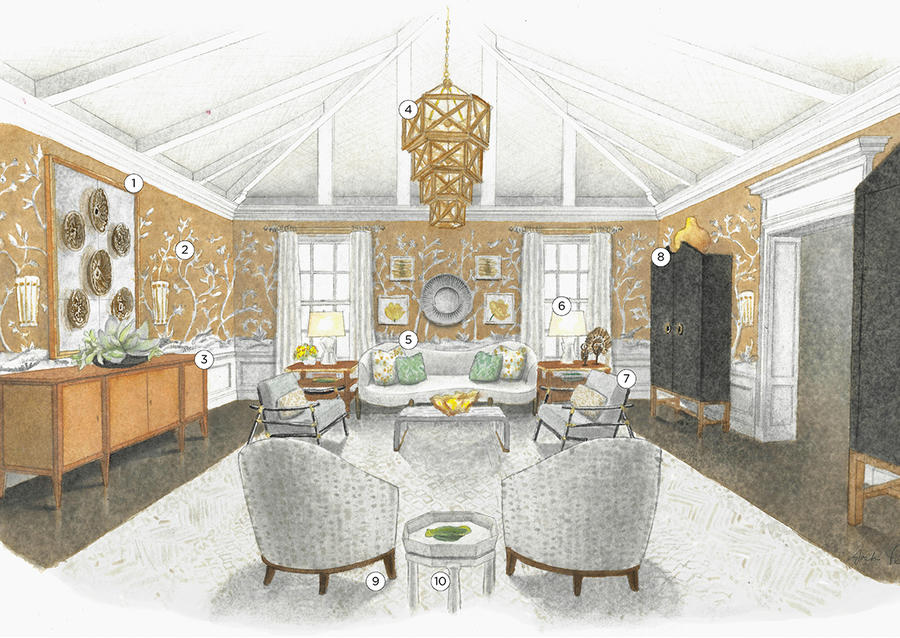 1. | Decorative baskets from UMA Home Decor round out a well-traveled home. (IHFC, W348)
2. | A classic print in antique gold, Chinoiserie Garden from Tempaper bathes the room in a soft glow. (IHFC, IH502)
3. | Made from cherry and maple, Blue Print Collection's Tait sideboard is inspired by vintage classics. (IHFC, IH501)
4. | This brass-and-rattan chandelier from Currey & Company is Old World charm personified. (IHFC, M110)
5. | The Cascade sofa from A.R.T. Furniture draws inspiration from the gentle contours of flowing water. (122 N. Hamilton St.)
6. | The sculptural Cosma lamp from Arteriors evokes the geometric heft of midcentury modern art. (Commerce & Design, Floor 1)
7. | The Xanadu lounge chair from Jamie Young Company pairs black rattan with cream wicker strapping for a sensuously pared-down interpretation of an iconic silhouette. (IHFC, D223)
8. | Boston-based interior designer Mally Skok expands her line for Dowel Furniture with the Tall Boy. The name is no joke—the piece reaches 7 feet high. (IHFC, IH112)
9. | Sometimes you just need a simple, elegant, comfortable place to sit. The Ten side chair from Adriana Hoyos Furnishings is all organic curves and ergonomics. (IHFC, IH510)
10. | With a removable oak veneer tray, the Joinery end table from Alden Parkes springs to action at cocktail hour. (200 N. Hamilton St., Suite 110)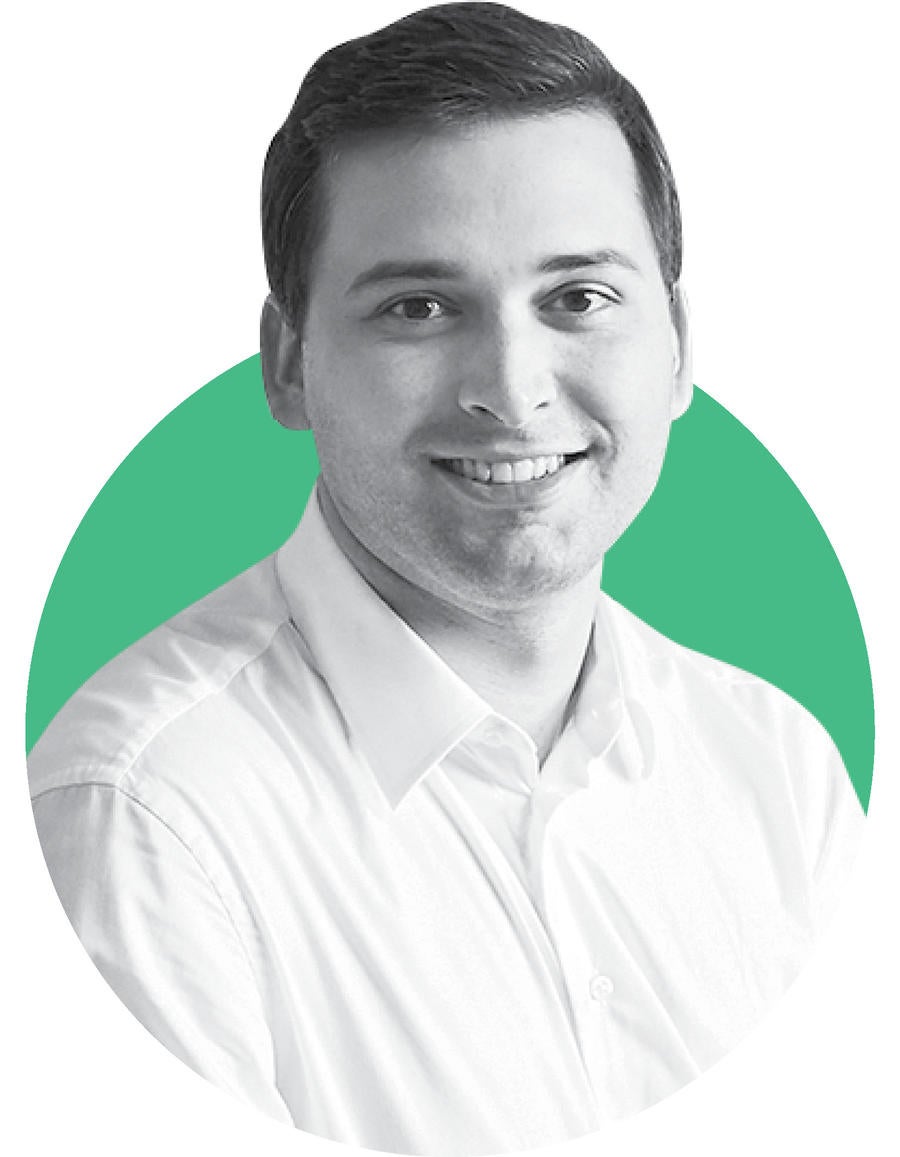 What inspired this space?
I was going through the products debuting at Market and making a little catalog of my favorites. I noticed a few pieces with really classic, clean lines, and I started to think about how they might fit together into a room with a beam ceiling—classic architecture with a Colonial finish.
Did you have an ideal client in mind?
As I got going, the space started to remind me of projects I would have done with Bunny in Palm Beach. I was thinking of a snowbird client, someone who travels a lot and wants to be more adventurous with their second home.
Second homes are a great opportunity to play, aren't they?
It's an open door to show clients something that's a little more out there—there's more freedom with second homes. As designers, we can take that chance to push a little bit.
What's your favorite thing about Market?
It's easy to get stuck using the same vendors over and over again. Going to High Point, you're exposed to so many new things. I go when I'm in creative mode, when I need to get inspired.