In our digest, find a roundup of this week's need-to-knows. But first, some sad news: Min Hogg, the co-founder of The World of Interiors, has passed away. She was 80. Born in London in 1939, Hogg began her career as a fashion writer, working at Queen, which would later become the UK edition of Harper's Bazaar. She eventually became the magazine's chief fashion editor, reportedly beating out Anna Wintour for the post. In 1981, Hogg and publisher Kevin Kelly founded The World of Interiors, which was such a success that it caught the eye of Condé Nast after just two years (the publishing giant purchased a minority stake). "I never considered what any other magazine was doing," Hogg told the New York Times in 2017, looking back on the early days. "I was doing something simply to please myself." Hogg served as the magazine's editor until 2001. After stepping down, she created a line of seaweed-inspired wallpapers, and continued to occasionally contribute pieces to the publication she helped start. "You taught so many of us to go beyond seeing and looking, but to actually feel the essence of a room," wrote interior stylist and illustrator Jimmie Henslee in a note of appreciation on Instagram. "Thank you for teaching me."
BUSINESS NEWS
After months of negotiations, WWD reports that W has been sold to Surface Media. As a result of the acquisition, Surface CEO Marc Lotenberg announced this morning the creation of a new holding company, Future Media Group, that also includes Surface and Watch Journal. "The integration of W with Surface and Watch Journal creates a modern brand reflective of our collective talents and passion for creating best-in-class content," said Lotenberg in a statement.
But the acquisition isn't without a few bumps in the road. Editor in chief Stefano Tonchi, who has led the luxury fashion title for nearly a decade, is leaving the brand—reportedly because of his skepticism about the new ownership. With Condé Nast openly shopping title for the past year, Tonchi had worked to find a buyer for the brand. Last week, WWD reported that the glossy was near being sold to Surface, but that Tonchi and some other high-level staffers found the professional history of Lotenberg and his backer, Magna Entertainment, problematic, citing high turnover and difficult workplace culture.
"My top priority in the last year has been to ensure that W finds a new home and carries its legacy into the future, and that every effort is made to protect my staff's job security," Tonchi told WWD. "I worked very hard to bring in and meet every prospective buyer. In my view, what is required is a larger vision, a proven track record, international experience, a robust business model with multiple revenue streams, and an ability to anticipate market trends, and ultimately, to innovate." Sara Moonves, W's current style director, takes the helm as editor in chief under the new ownership.
---
Dallas, Texas–based luxury lighting and furniture brand Arteriors partnered with Minnesota-based Norwest Equity Partners as the latest step in its path to expansion. This is the first time Arteriors has worked with an institutional investor. The investment amount was not disclosed.
---
In April 2018, Minnesota-based quartz surfaces manufacturer Cambria filed an anti-dumping case with the International Trade Commission, alleging that Chinese companies, subsidized by their government, had been flooding the U.S. market with under-priced product. Earlier this month, the ITC ruled unanimously in Cambria's favor, upholding an import tax on Chinese quartz ranging from 300 percent to over 500 percent. "This vote finalizes the case to address the serious injury that unfair trade practices by Chinese producers and the communist Chinese dictatorship have had on the United States quartz industry," says Marty Davis, president and CEO of Cambria.
There has been pushback to the duties, largely from the companies in the U.S. that rebrand and resell Chinese quartz, and the fabricators who use it in their projects. "[The success of the American quartz industry] is threatened by Cambria's trade petition, which is simply an attempt to fatten its already high profits to the detriment of other manufacturers in the U.S. quartz industry, as well as U.S. quartz consumers. If the costs of quartz increases, consumers will choose alternative countertops, reducing U.S. fabricating-related jobs," says Matt Huarte, owner of Arizona Tile, a fabrication company. The case looks to be headed beyond China: Earlier this week, the ITC ruled that there was reason to pursue further investigation of quartz imports from Turkey and India.
---
The American Society of Interior Designers has debuted its Advocate by Design (AxD) Fund, a political education fund that goes toward the organization's government and public affairs department to inform, or lobby, the public and policymakers for legislation that benefits its platform. ASID has long advocated for interior designers to be formally recognized in the eye of the law: "We want the public and policymakers to understand the value interior designers bring to the world. The only way to do that is with consistent messaging, communications, sponsorship and presence. … In the world of public policy, if you're not at the table, you're on the menu," it said in a statement given to BOH. The fund is not a PAC; no funds will go directly to any individual candidate for office.
---
Los Angeles–based designer Bobby Berk has released a song that House Beautiful called a "must-listen for Pride." The Queer Eye designer partnered with Brazilian singer-songwriter Tiago to make "Everybody," a poppy anthem that aims to inspire and unite the LGBTQ+ community.
LAUNCHES, COLLABORATIONS AND PARTNERSHIPS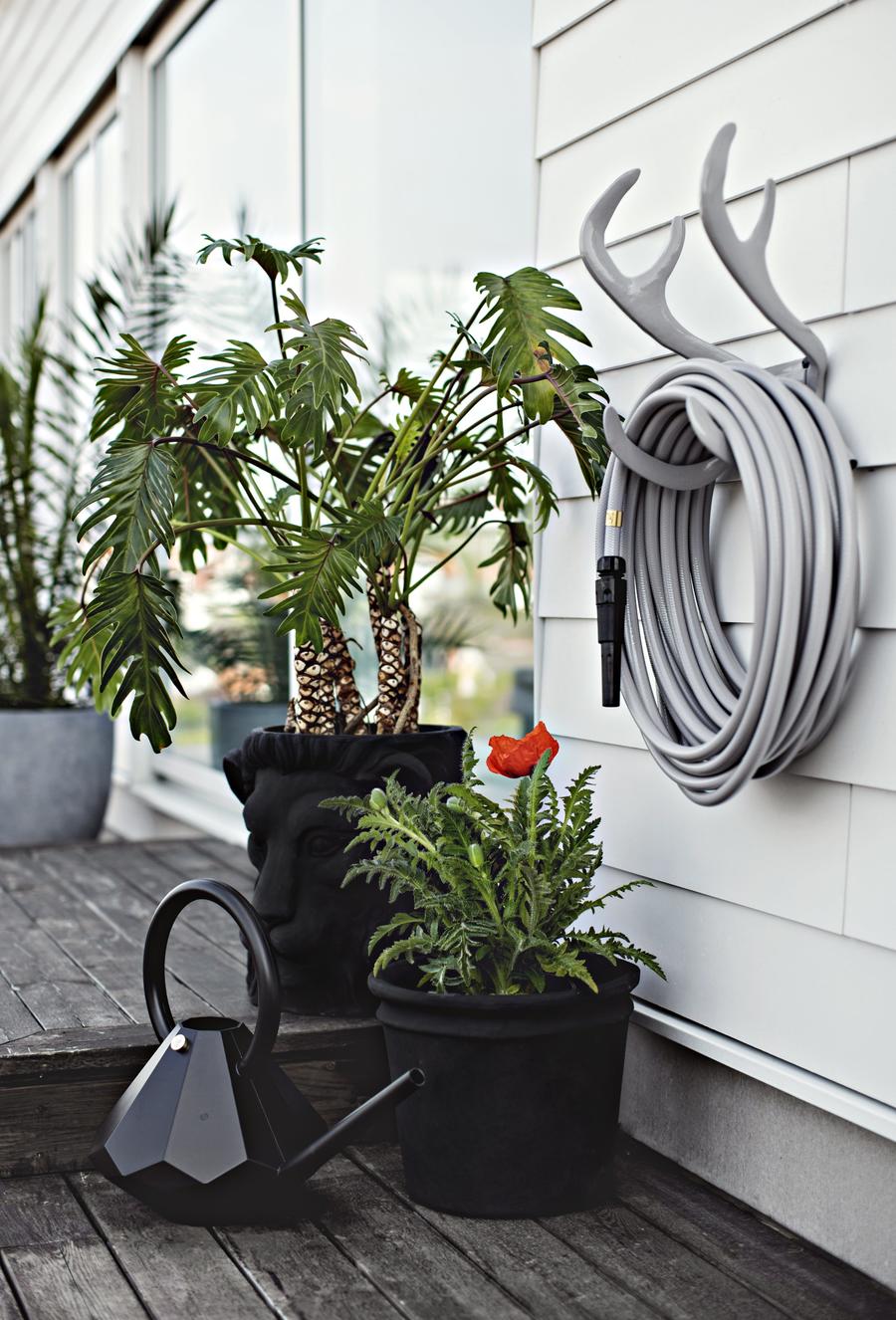 High-end Scandinavian design brand Garden Glory launches today. Founded by Linda Brattlöf, the company manufactures outdoor accessories and garden tools in Sweden. Garden Glory goods are available at the Macy's retail store, Story, as well as online.
Kristen Farrell of Farrell Building Co. in the Hamptons has branched out on her own to launch Kristen Farrell Home, and will debut her first custom paint line with Sherwin-Williams, a new move for the supercentenarian company.
Caroline Cecil Textiles launched its debut wallpaper collection last week. Caroline Cecil, who worked with Vera Wang and Isaac Mizrahi before launching her own textile brand in 2014, began each piece as original artwork and translated it into 18 print/colorway combinations.
Farrow & Ball debuted a new billboard series on display at the British paint and wallpaper brand's Los Angeles flagship. It features a commissioned piece by Los Angeles painter Ali Silverstein, titled "Summer." Silverstein is the first of a handful of creatives who will make a billboard for the company.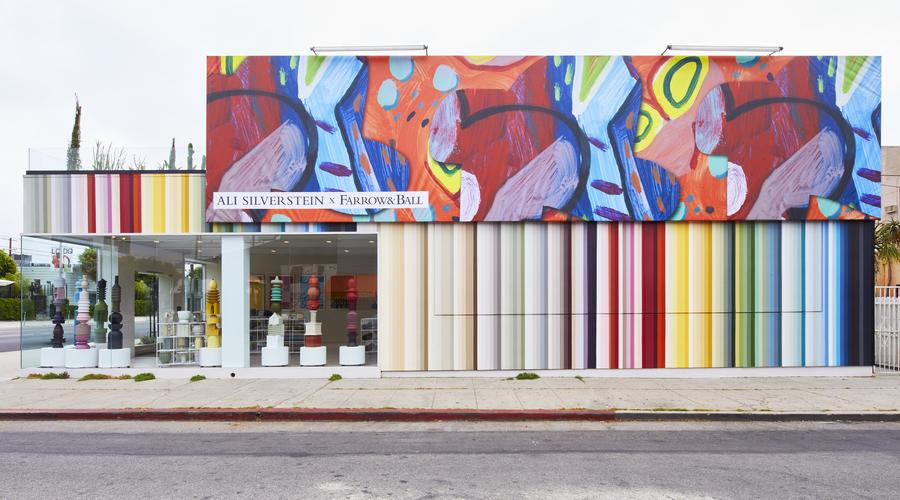 Courtesy of Farrow & Ball
Dmitriy & Co. has partnered with Uprise Art, which finds original artwork by new artists for residential and office spaces, to choose works that complement its newest collection. New pieces by Brooklyn mixed-media artist Senem Oezdogan and Canadian graphic artist and painter Scott Sueme will be on view.
---
Indian textile brand Marigold Living created a line exclusively for retailer Moda Operandi that becomes available this week. The Botanical Collection marks the first time Marigold has collaborated with another brand; it is also the first time the brand has used color-discharge printing, a historic block-printing technique that involves bright colors and embellishment.
---
The English furniture and design brand Oka is debuting in the U.S. Right now, it is just available to U.S. patrons online and via a quarterly magazine launching in the fall; soon, Oka plans on putting down roots with a physical space.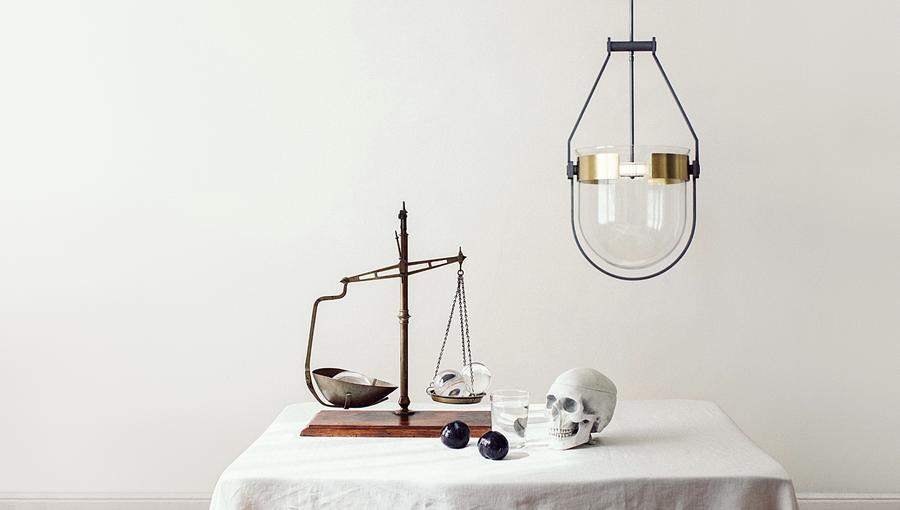 Melissa Sutton, whose past industry credentials include Michael Smith and 1stdibs, has launched a lighting company called Riloh, which she calls a "marriage between old-world techniques and modern technology." Each custom, made-to-order Riloh fixture is LED-integrated and lasts about three decades; instead of using bulbs as a light source, it uses solid glass. The pieces are created by Sutton and her co-founder, Peyton Avrett, an experienced furniture and lighting manufacturer, in Sutton's Charleston, South Carolina, studio. Lead times are currently five weeks; trade benefits are available.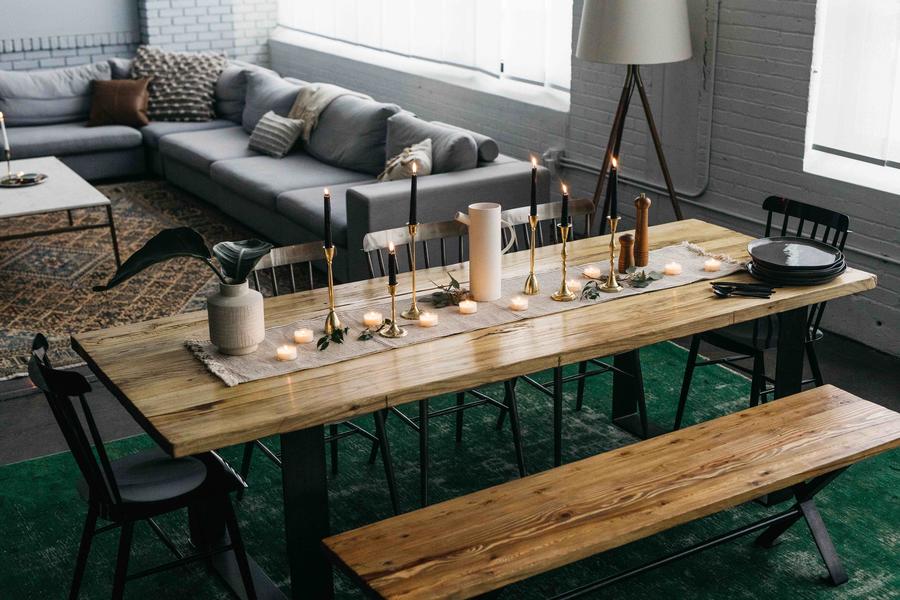 There's a new direct-to-consumer furniture brand you need to know about. Pikka, a custom table brand, uses reclaimed wood sourced from old stone and wood homes in ancient Chinese cities. Customers can choose a top and base that are shipped out same-day. For each purchase, the brand sponsors a community meal at a local organization. "My wife and I lived in Beijing for three years, and we collected furniture on the side of the road to furnish our apartment," founder Andy Higgins tells BOH. "When we were pregnant and moving home to Minnesota, we wondered if we could import this old handmade furniture and sell it in the States."
His team collects much of the wood from old doors from alleys into gardens, strips them of metal, pulls them apart by plank, and kiln-dries them. "Most of our table backs have the old carved-out joinery from the transverse bracing that held the doors together [and] plugged ... holes from where spikes connected decorative metal or hardware," he says.
OPENINGS, AUCTIONS AND EVENTS
Sotheby's is hosting "Treasures From Chatsworth," a free exhibition open to the public, from June 28 to September 18 at its New York gallery on 1334 York Avenue. Featuring over 40 works from the fabled Devonshire Collection at the historic Chatsworth House in the U.K., the big show is tied into the auction house's 275th anniversary. (Some of the works that will be on display are that old, as well.)
---
Kathy Ireland will headline the Gift for Life fundraiser at Summer 2019 Las Vegas Market on July 29. The fundraiser supports Design Industries Foundation Fighting AIDS (DIFFA) through ticket sales and a silent auction with Las Vegas–themed goods and Kathy Ireland home products. Tickets are $25 each or five for $100. Ireland is chair, CEO and chief designer of her eponymous lifestyle brand; she is also an ambassador for the Elizabeth Taylor AIDS Foundation.
---
David Harber has two new works, titled "Torus" and "Mantle," on view at the Holiday House Hamptons, which opened this past weekend.
RECOMMENDED READING
Writer Bonnie Tsui argued, "You are doing something important when you aren't doing anything," in her recent New York Times op-ed advocating for the negative space that inevitably comes between bursts of creativity. Tsui claims it is an act of resistance in a culture that epitomizes a 24/7 hamster wheel of work. "I don't mean for fallow time to be seen as just another life hack," she cautions. "The upside of this kind of downtime is more holistic than that—it's working toward a larger ecology of workers who are recognized as human beings instead of automatons."
---
"Google giveth and Google taketh away," reported Christine Schmidt of NiemanLab on the new version of Google Chrome, due July 30, that blocks publishers with paywalls from being able to use their sneaky incognito-mode catchers. "Incognito mode has long been an easy way for dabblers to read just that one article that they really needed, since micropayments aren't really working out and publishers weren't too thirsty to beat them. But the reader revenue race is on, and so are the side-eyes on incognito mode users ... for a little while longer."
CUE THE APPLAUSE
The International Society of Furniture Designers is holding a call for entries for its annual Pinnacle Awards, which recognize furniture designers in the retail home furnishings industry. Designers and brands can enter until July 31. Business of Home editor in chief Kaitlin Petersen will be one of this year's judges.
---
New York–based interior designer and architect Sarah Magness was elected as the newest and youngest member of the New York Landmarks Conservancy board of directors. She is the only interior designer on the board. Magness's current leadership experience includes serving on the Pella Design Council and the Institute of Classical Architecture & Art. "I am truly honored to be elected to the New York Landmarks Conservancy," Magness tells BOH. "As a trained architect and practicing interior designer, I am excited to offer my experience and knowledge to continue to advance the fundamental principals of conservation for this city and state. In a time of constant change and expansion of our built environment, the work of the Conservancy is important now more than ever."
---
The 2019 San Francisco Design Week Award winners were named at the show's opening-night reception on June 20. Studio O+A was recognized for its office/commercial interior design for the new McDonald's headquarters and Slack headquarters. Martin Kobus was recognized for residential interior design, and Rose Bernard Studio's Portola Hotel & Spa renovation took top prize for restaurant/hospitality interior design.
---
Market Choice Award winners were named at Lightovation at the Dallas Market Center on June 22. Savoy House's Delaney was recognized in the bath category; i6 by Big Ass Fans for ceiling fans; ET2's Rinkle for chandeliers & pendants; Taper by Hinkley Lighting for outdoor; Robert Abbey's Goliath for portable lamps; Wi-Fi Smart Panel Light by DALS for technology; and the editor's choice was Hammerton Studio's Glacier.
---
Ambiente is holding a call for submissions for emerging designers to showcase their innovative products and designs at the world's largest trade fair for consumer goods. You can submit until October 22. The show will be held February 7 to 11, 2020.
---
Oregon Business magazine named Hartmann & Forbes a top green workspace in Oregon for the eighth year in a row. It actively works to reduce its carbon footprint and impact via its harvesting, weaving and crafting; each of its textiles comprises sustainable materials.
Courtesy of Sherwin-Williams
Sherwin-Williams named recipients for its ninth-annual Student Design Challenge. Out of more than 750 submissions, Andre Silvestre of Suffolk University and Saman Jamshidi of Texas Tech University won first place in the residential and commercial categories, respectively. They will each receive $2,500 and be included in an upcoming issue of Sherwin-Williams's Stir magazine. Their schools will also receive $1,000 each, to go toward design programs.