For the past eight years, Houzz has been releasing an annual report on the state of the home renovation industry. Along with a fairly clean bill of health for the market, this year's survey, based on 140,000 respondents, includes a breakout number: In 2018, the average spend on kitchens spiked a whopping 27 percent to a median of $14,000. What's going on?
The answer, unsurprisingly, is complicated.
Houzz attributes the unprecedented jump to a variety of factors, starting with the trade conflict with China. "Last year's 10 percent increase in tariffs on imported building materials is likely one of several forces hitting consumer pockets," says Nino Sitchinava, Houzz's principal economist (yes, Houzz has a principal economist). "Kitchen remodels are heavily dependent on imports of cabinetry, countertops, ceramic tile, plumbing fixtures and vinyl flooring from China."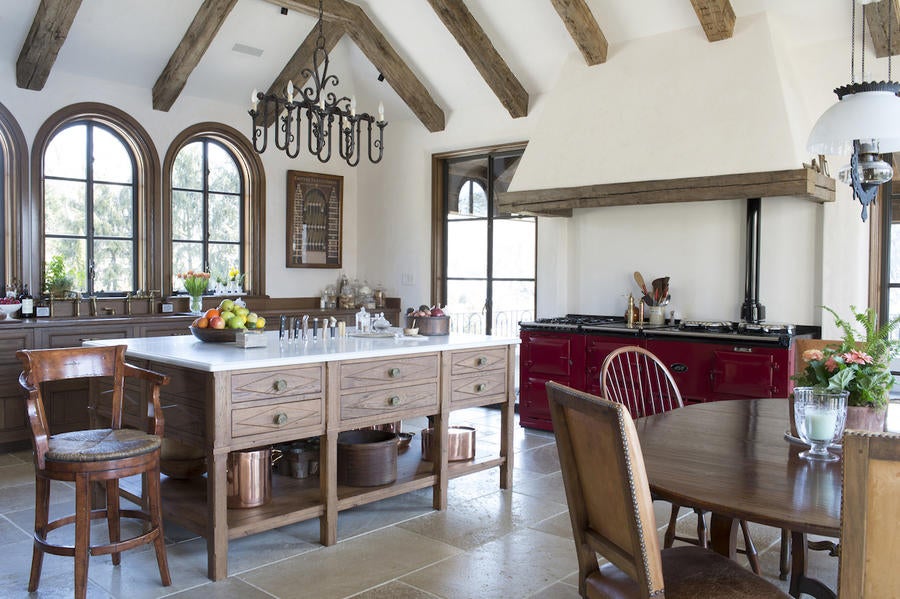 Ten percent tariffs, however, are nothing compared with the massive import duties currently being charged on the quartz used to make stone countertops. Last April, Minnesota-based surfaces company Cambria filed a petition alleging that Chinese companies, subsidized by their state government, were dumping quartz into the U.S. market, artificially lowering prices. The government provisionally ruled in Cambria's favor in September, and since then, duties on imported Chinese quartz have been slapped with tariffs ranging from 178 percent to 348 percent. The ruling was upheld again just this week, meaning that many countertop fabricators that had been relying on imported Chinese quartz will continue to face pressure to raise their prices.
According to Houzz, the increased price of a kitchen redo isn't exclusively tied to matters of international diplomacy. Sitchinava says that the company's survey indicates that demographic shifts are at play as well, with "a massive generation of baby boomers and Gen Xers doubling down on their dream kitchens." And though the uptick in price has happened across the board, she says it's strongest at either end of the price spectrum, with the biggest changes happening for both the cheapest and most expensive kitchens.
As long as the value of the home increases as well, most clients are not very concerned. But if this bubble breaks, these higher prices will have to retract.
Matthew Quinn
However, Houzz's number is a statistical median, and certainly doesn't apply to all kitchens everywhere. Sarah Blank, a Greenwich, Connecticut–based kitchen designer who has worked with everyone from Bunny Williams to Fairfax & Sammons, says she hasn't noticed a particularly abnormal increase in prices recently. Consumers are still renovating kitchens, she says, but watching budgets carefully. "In this area, people are very conscious about what they're spending, due to changes in the tax law," she tells Business of Home. "Real estate taxes are astronomical, and houses aren't selling. People know they have to redo an outdated kitchen in order to sell their home, but they're very conscious of price."
Matthew Quinn, the principal of Atlanta-based Design Galleria (and the founder of the Matthew Quinn Collection, an architectural hardware line), says he's noticed some price hikes in his business, but nowhere near 27 percent. "The cost of appliances, cabinets, stone and lighting has increased about 10 percent since the beginning of 2018," he says. "Labor is what could be making up that additional 17 percent. In Nashville, for instance, the cost of labor has increased beyond that. But here in Atlanta, that number is more like 10 percent."
Like Blank, Quinn sees the price of kitchen remodels as deeply tied to the overall housing market—though the numbers in his region look different than in Blank's. "As long as the value of the home increases as well, most clients are not very concerned," he says. "But if this bubble breaks, these higher prices will have to retract."
Houzz, for its part, thinks the number is going up, not down—for political reasons. "Given the recent breakdown in trade negotiations," says Sitchinava, "we expect similar effects to take place in 2019."
Homepage: Kitchen by David Cook of Design Galleria Kitchen and Bath Studio; photo by Christina Wedge