More than 600 guests packed The Palace Theatre in Stamford, Connecticut, earlier this month for AtHome magazine's eighth-annual A-List Awards ceremony. The Moffly Media publication invited interior designer Emma Jane Pilkington to present the awards, which recognize the top works of Fairfield County's design community.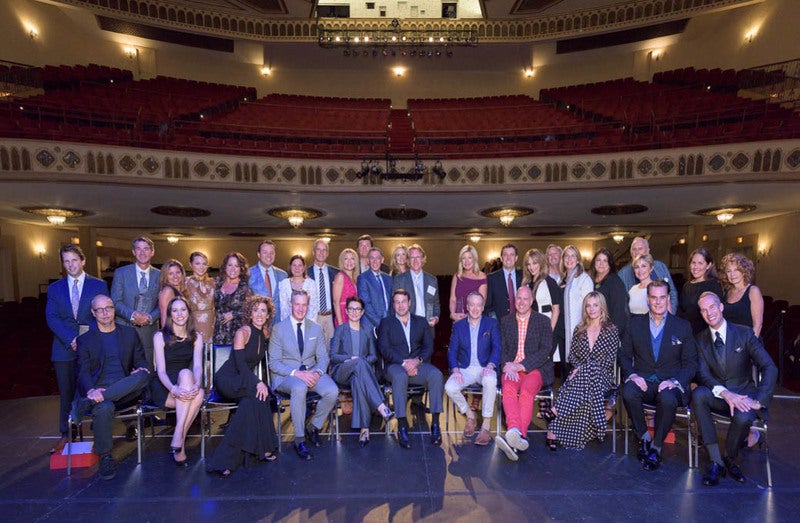 In her introductory remarks, AtHome creative and editorial director Amy Vischio told the design professionals, "We are happy you are here tonight, for you are the reason why so many people feel right at home in their own home."
The awards were selected by a panel of guest judges, including James Aman, Calvin Chin, Ernest de la Torre, Topher Delaney, Russell Groves, Richard Hartlage, Delphine Krakoff, John Meeks, Brian Sawyer and Edward Siegel. Projects by both the award winners and finalists will be featured in the November/December issue of AtHome.
The full list of award recipients:
Rinfret Ltd.
Karen Berkemeyer Home
Alisberg Parker Architects
Haver & Skolnick Architects
Wesley Stout Associates
Sage Design
Sarah Blank Design Studio
Austin Patterson Disston Architects
Last Detail Interior Design
Hilderbrand Interiors
Karen Bow Interiors
Prutting & Company Custom Builders
D2 Interieurs
Charles Hilton Architects
Morgan Harrison Home
Roughan Interiors
Mark P. Finlay Architects & Interiors
Amy Aidinis Hirsch Interior Design
Granoff Architects
Douglas VanderHorn Architects
Peter Zimmerman Architects