As the summer trickles on, even auction houses have relocated away from cities, and one man is appealing to the new demand for suburban housing with his network of for-rent McMansions. These are strange times, but despite it all, the design industry pushes forward. Read on for headlines, launches and other events, recommended reading and more.
BUSINESS NEWS
According to a recent study from the Pew Research Center, 3 percent of adults in the U.S. have moved permanently or temporarily due to the pandemic, and 6 percent had someone move into their household. As reported by NPR, the number of relocators jumps to 9 percent among people ages 18 to 29. When Pew Center survey participants were asked if they knew someone who had moved, about one in five Americans (20 percent) said yes.
Sur La Table, the Seattle-based cooking and home retailer, has filed for Chapter 11 bankruptcy, reports Forbes. The company, founded in 1972 and owned by Investcorp since 2011, will close more than one-third of its brick-and-mortar stores and is in negotiations with Fortress Investment to sell the remaining locations and its e-commerce operations.
Muji, the Japanese retailer known for its irresistibly neat office, desk supplies and home goods, filed for Chapter 11 bankruptcy in Delaware on July 9, reports CNN. In surprising tandem with this news comes the brand's launch of a furniture subscription service. According to Bloomberg, the retailer is offering monthly or annual furniture rentals, catering to the work-from-home culture, with an oak desk and chair set priced as low as $7 a month.
Poltrona Frau Group's Lifestyle Design division, together with majority stakeholder Haworth Inc., has acquired the high-end Italian furniture manufacturer Luxury Living Group. The acquisition will be made through Haworth Italy Holding, the Italian subsidiary of U.S.-based Haworth Inc., and Luxury Living joins a list of brands that include Cappellini, Cassina, Janus et Cie and Poltrona Frau.
Wayfair, which has seen a huge positive rebound in business since the coronavirus pandemic began, was the subject of (now-debunked) criminal conspiracy theories that went viral last week. The allegations of human trafficking through large, expensive pieces of furniture sparked a Twitter firestorm, with #Wayfairtrafficking and #Wayfairgate (in reference to the 2016 Pizzagate conspiracy) trending. An investigation by Newsweek quickly discredited the nefarious accusations, supported by a statement from the company: "There is, of course, no truth to these claims. The products in question are industrial-grade cabinets that are accurately priced."
LAUNCHES, COLLABORATIONS & PARTNERSHIPS
The American Society of Interior Designers has launched two new task forces in an effort to raise the role of design in response to the pandemic: The ASID Adaptive Living Task Force will study changes in senior care, adaptive and multigenerational family living; and the ASID IMPACT Review Task Force will identify, study, examine and vet scholarly and professional research concerning COVID-19 as it relates to design and construction.
The research team at ASID has also launched the "Interior Design Resiliency Report," a new study that will examine the experiences of interior design professionals during the pandemic and the changes that can be expected in the design of the built environment. The report will begin with a series of surveys that look at where designers currently stand—the first one will close July 24.
Design*Sponge founder Grace Bonney announced last week that the blog's Instagram account would permanently become dedicated to the voices, projects and experiences of designers of color. While Bonney will stay on, she says, "I'm divesting myself from the center of this platform (I'll still be here, I am still invested in this work, and you'll still hear from me) because I want to *invest* in designers of color."
The inaugural Kips Bay Decorator Show House Dallas has announced the 27 designers, architects and contemporary artists that will transform the featured home in Old Preston Hollow's Historic Woodland Estates neighborhood. Beginning September 25, visitors will be welcome to tour the work of Chad Dorsey, Mark D. Sikes, Michelle Nussbaumer and Thomas James. For the full list of designers, click here.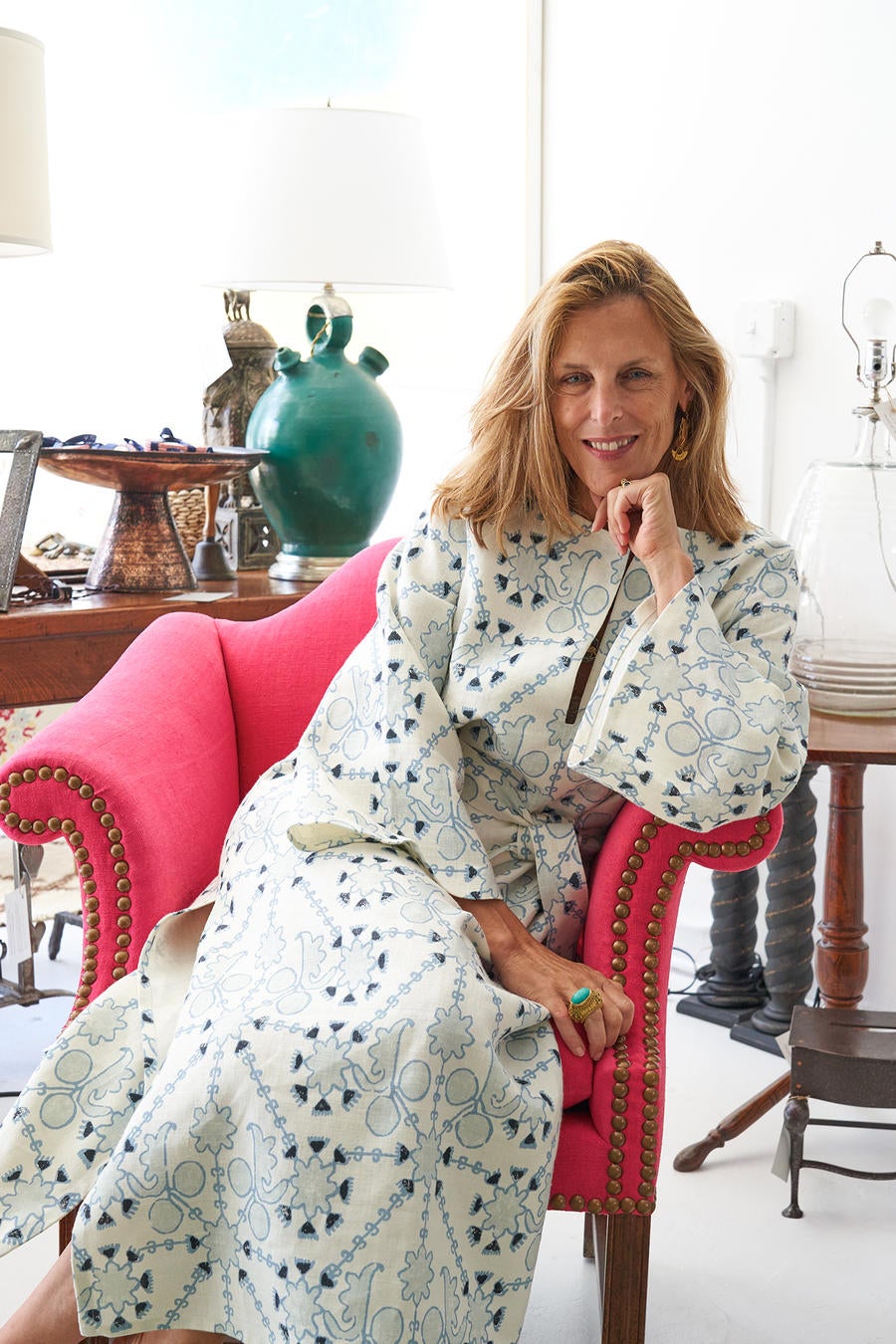 Courtesy of Christina Juarez
Christina Juarez, founder of her eponymous New York–based communications firm specializing in design, made a splash with her Caftan Challenge fundraiser in the early days of COVID-19, raising over $20,000 for Kips Bay Boys and Girls Club by asking her Instagram network to post photos wearing caftans. Now, in a renewed fundraising effort, Juarez has reached out to several textile designers for donations, all of which are being transformed into one-of-a-kind caftans to be sold at various pop-up shops and trunk shows. The first round of caftans will be sold August 2 at Katie Leede and Co. in Sag Harbor, New York. All of the proceeds will go to the Kips Bay Boys and Girls Club.
Together with San Francisco–based architecture and design firm Gensler, Minnesota countertop manufacturer Cambria has launched 14 new quartz designs. The designs, which involved two years of research and development, are built around the brands' proprietary Natural Colour System, built upon a global definition of hue and quality that will enable designers and manufacturers to communicate cross-industry color choices.
Only July 9, New York consumer brand conglomerate WHP Global announced a long-term licensing agreement with home textile importer Sunham Home Fashions to develop and distribute a home goods line for the Anne Klein fashion brand. Slated to launch in spring 2021, the Anne Klein Home Collection will consist of soft goods to be carried in select retail stores and online.
CALENDAR UPDATES
NY Now has canceled its fall event, formerly scheduled from October 18 to 20 at the Jacob Javits Center in New York. "Recent developments have made it impossible to bring buyers and brands together safely and successfully," the organizers said in a statement. The winter 2021 show is still on the books, in addition to a host of digital offerings.
Orgatec, the leading trade fair for office furniture concepts, has canceled its 2020 edition—the fair will return as part of IMM Cologne from January 18 to 24, 2021, and the following iteration will take place October 25 to 29, 2022.
RECOMMENDED READING/LISTENING
Universal Furniture marketing director Neil MacKenzie interviews Business of Home editor in chief Kaitlin Petersen on the most recent episode of the brand's bimonthly podcast, "Explore Home." She shares where her passion for design originated, how she finds magic in business connections and the role that BOH plays in the industry. To listen to the whole episode, click here.
"I am happy to be included and grow a wider audience, but I admit it feels bittersweet in the current climate of social injustice," says Washington, D.C., designer Kiyonda Powell to The Wall Street Journal. Featuring the voices of over a dozen interior designers and their clients, WSJ takes a dive into why, for Black designers, the sudden influx of visibility comes with mixed feelings.
At a time when those with means are fleeing densely packed cities, it can be difficult to grasp the eventual impact of this exodus. In a Style by Emily Henderson article, Pasadena, California–based writer Sara Ligorria-Tramp takes a candid look at the effects of gentrification and how unwitting offenders can mitigate the negative consequences. Some top takeaways: Participate actively in the community, shop local and get to know your neighbors.
Having trouble thinking straight these days? There's a scientific explanation, according to neuroscientists: "The combination of impaired analytical thinking and heightened external sensitivity creates what can be called 'Covid-19 brain'—a fragile, frazzled state that keeps our thoughts simultaneously on edge and unfocused." A recent article from Inc. outlines a few ways to cope.
As some cities begin to bring employees back into offices (often on part-time, rotating schedules), tensions are high as co-workers navigate changing social norms and hygiene practices. While managers are taking steps to implement social distancing, not everyone agrees on the new workplace protocol, reports WSJ.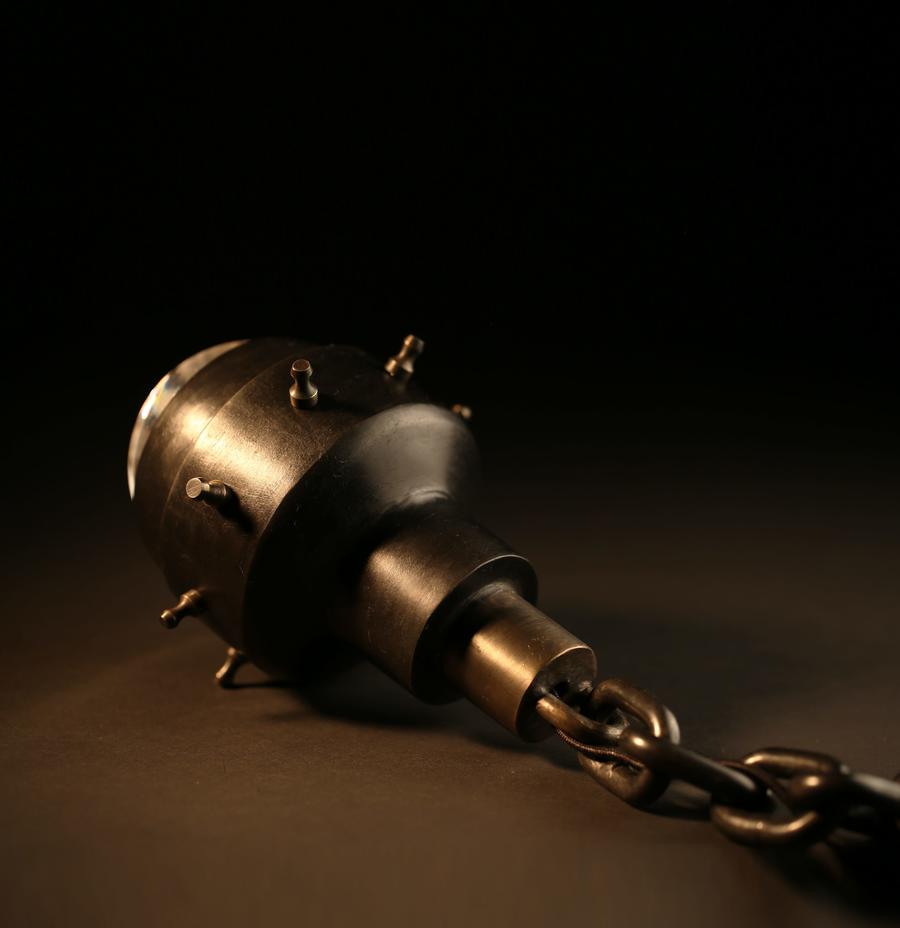 SHOWROOM REPRESENTATION
The Atlanta-based showroom R Hughes has brought on several new brands: London-based contemporary furniture designer Tom Faulkner, Connecticut-based modern craftsman furniture maker BassamFellows, British lighting designer and manufacturer Hallworth, and Toronto furniture company Stacklab.
CALL FOR ENTRIES
Until July 31, luxury home appliance brand Dacor will accept submissions for its National Design Contest in support of the interior design trade. Designers and students are invited to submit their projects for consideration by the Dacor Design Council. For more information, click here.
Homepage image: The Cassiopeia fixture from Hallworth, now available through R Hughes | Courtesy of R Hughes