Once upon a time, this week would have seen both the end of Salone del Mobile and the beginning of High Point Market—the launchpads for a vast array of the season's new furniture and decorative objects. Even brands who don't debut new product at either show had spring collections of their own to share, often accompanied by previews, dinners and parties. But with the coronavirus putting the kibosh on any large gatherings for the foreseeable future, brands have had to get creative and meet designers where they are—at home, on their computers.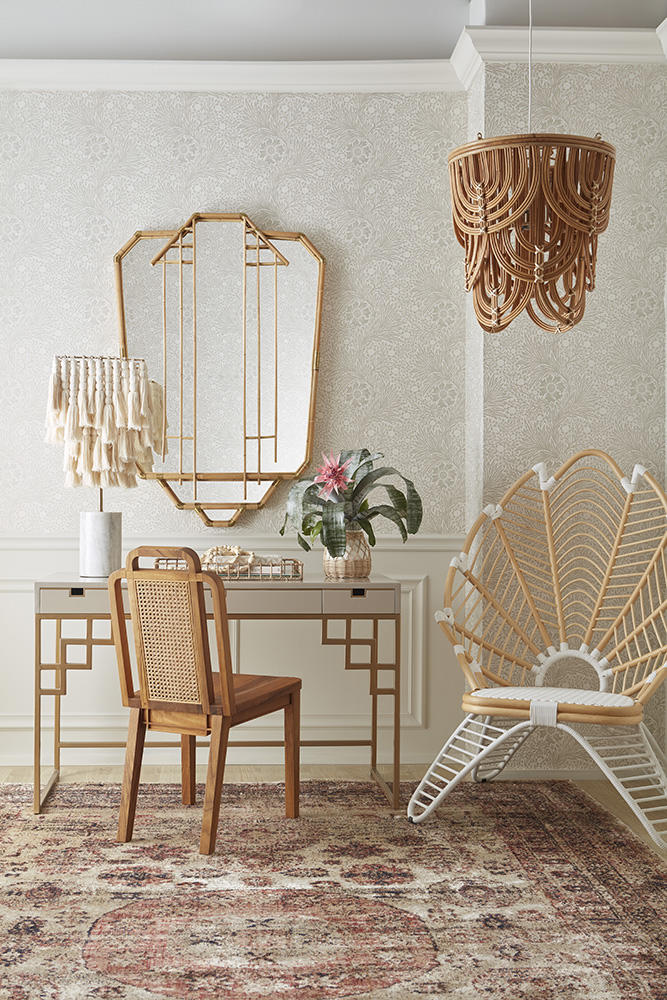 As Zoom has quickly become the preferred method of communication for the working world, brands like Society Social, Selamat and Artistic Tile have embraced the videoconferencing platform's webinar function, using it to host product launch presentations. Artistic Tile's presentation of its spring collection drew 327 designers, with 150 staying on for the question-and-answer portion, which went so long that the Zoom session had to be extended. "We've always done press previews, but had never had a preview specifically for designers," says Artistic Tile CEO Nancy Epstein. "The response was amazing and sales staff were contacted for samples within minutes of the call ending." Epstein and her team were so pleased with the results that they're considering making virtual showroom tours a regular event. "It's not an easy time and sales aren't what they were," she says. "But you have to see the positives and find ways to keep going."
For Universal Furniture, the cancellation of High Point led the brand to think about the most valuable aspects of Market and translate those into a digital experience that they've aptly dubbed Virtual Market. Walking around a showroom to see a new line in situ, for example, can be accomplished through a 360-degree virtual tour, something they've long been creating for sales representatives anyway. "Internally, we've used virtual tours for years," says the brand's director of marketing, Neil MacKenzie. "We happened to have executed one that features our new collection with Coastal Living in advance of High Point Market, so it made sense to make that available externally as well." Each room is tagged in such a way that designers can click on a piece of furniture to see product information.
In addition to the virtual tour, Universal plans to stream a guided tour of the showroom and the new offerings. It's also moving forward with virtual versions of the panels and talks that it planned to host at High Point. "Obviously, you can't take everything from Market and put it online," says MacKenzie. "But there are a lot of aspects that can be easily executed and still be fun and helpful to people."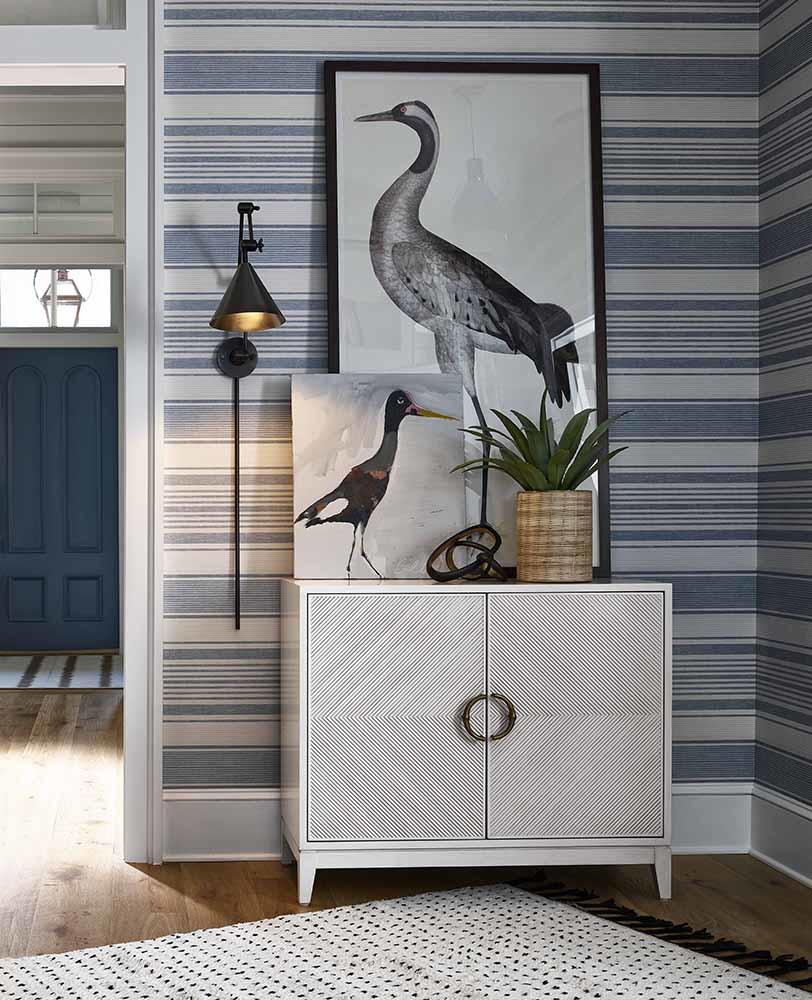 With showrooms closed, brands from Cosentino to McKinnon and Harris are offering virtual visits, where a staff member goes over product with a designer over video chat. "Educating our clients has always been of critical importance to us," says Matthew Pober, the vice president of sales at McKinnon and Harris. "Despite not being able to visit our clients in their studios or host clients in our showrooms, these virtual sessions allow each designer to have a tailor-made experience with us to provide them the tools they need to present our furniture to their clients."
The pandemic has also pushed larger retailers like RH and Mitchell Gold + Bob Williams to move their in-house design services online as well. "A lot of our trade clients were not set up to work remotely," says Ben Collins, the senior vice president of retail at Mitchell Gold + Bob Williams. "In addition to helping consumers, our design staff can act as assistants to the trade, sending memos on their behalf and going over our product offerings via video." Both retailers are offering complimentary design consultations over chat and phone or video calls. Collins says that the Mitchell Gold + Bob Williams design staff has met the new needs of clients well, with one of the company's designers driving to a customer's home, dropping off swatches on the porch and then FaceTiming from the lawn to see which fabrics looked best in the space. "It's encouraging to see that we can still be innovative during this time," he says.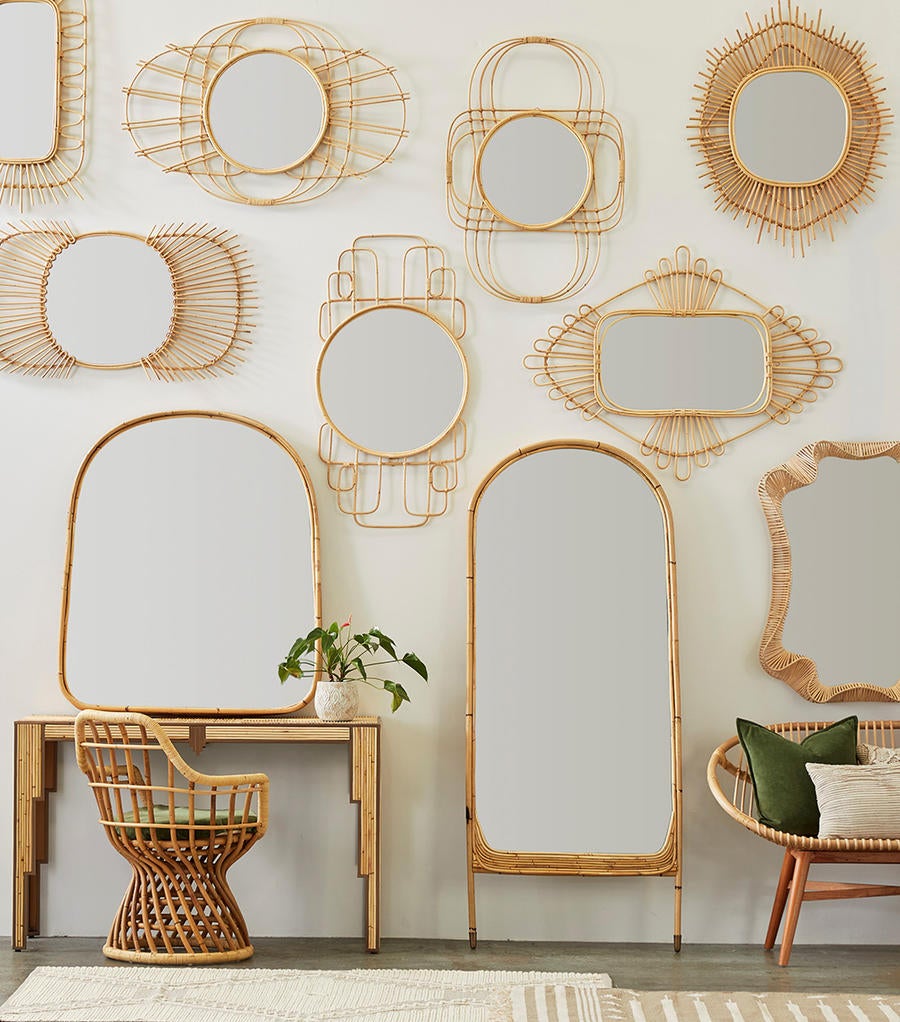 Many brands have been happy to realize just how much really can be accomplished remotely. At Artistic Tile, Epstein says that weekly video chats with staff and dealers across the country might translate to less travel in her future. "It may not actually be necessary for me to make the trip to San Francisco to have a meeting if we can be as productive with a Zoom call," says Epstein.
Allison O'Connor, the CEO of Mitchell Gold + Bob Williams, says that the virtual design offerings are going so well, they could end up being a permanent addition to the company's offerings. "We've always been a brand that has been able to work with customers anywhere, anytime that they like," she says. "Looking forward, we're modifying our business model to continue to do that. I don't think there's going to be a light switch that goes on and the world goes back to normal. This time truly does show that these connections that we're making with our customers and the trade need to be supported any way that we can."
Homepage photo: A vignette from Universal's Coastal Living collection; courtesy of Universal