For the first time, Artistic Tile clients can purchase the brand's proprietary products online. The new, mobile-responsive website offers a number of design tools, including the Room Visualizer and the Mosaic Designer, allowing users to create custom mosaics and waterjet patterns using a number of stone, glass and porcelain materials. The service was created, in part, due to client demand.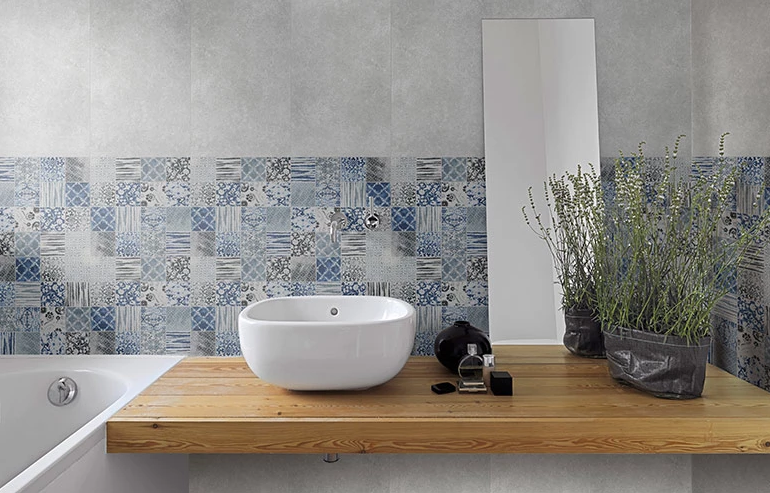 The site's Room Visualizer tool shows products in situ, in simulated installations, and lets clients select photos of rooms or upload their own photos. "We think this is a huge leap forward in helping our clients understand what our products look like when installed in a variety of scenarios," shares Nancy Epstein, founder and CEO of the 30-year-old company.
Also available on the site is a custom Mosaic Designer, giving users the opportunity to mix and match materials in both mosaic and waterjet patterns. The custom pattern can then be used in the Room Visualizer tool.
The benefits for interior designers are both aesthetic and functional, according to Epstein. "We hope to inspire designers with a dramatically more visual website, that includes virtual rendering tools and shoppable galleries," she says. "Our new site's mobile-responsive design will allow in-transit designers to access all aspects of our website directly from their smartphone or tablet. Our enhanced search and filtering tools have been engineered to help designers find the right product quickly, and each product's detail page includes both product and installation images where possible, to simplify the designer's task of envisioning the product in situ. We also now present all of our products' technical details right on each product's detail page, eliminating the need to use tear sheets to access vital details, which we think will greatly simplify the specification process."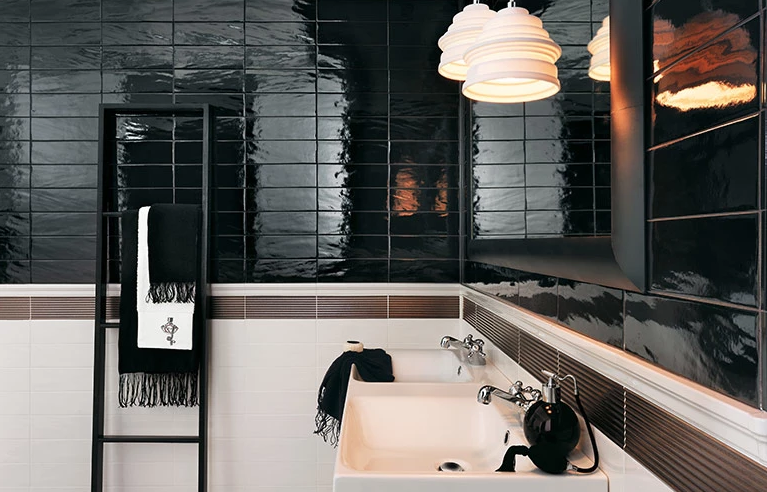 The site is outfitted with e-commerce, in response to the needs of Artistic Tile consumers and the changing tide of decor and tile buying in general. "We've created an e-commerce store because we know that modern consumers are growing more and more accustomed to shopping online, and because ultimately, we want to provide our clients with the very best service possible," says Epstein.
"Our dealers and showrooms will always be of utmost importance to us," she adds, "but the option to make purchases online is increasingly a preferred route, and it's a service that we're pleased to now offer. E-commerce also allows us to reach clients in areas that are not serviced by our showrooms or dealers, and gives customers the option to make their purchase on their own time, when they're ready—and not just during regular business hours."