Product Preview is a weekly series spotlighting the latest and greatest debuts in the marketplace. Check back every Friday for what's new and notable.
The design world is abuzz this week. Not only is Milan Design Week fast approaching, but a slew of brands have released fall-minded collections to celebrate the changing season. From hip neon lights to ocean-friendly ergonomic office chairs, here are some standouts from the latest round of launches.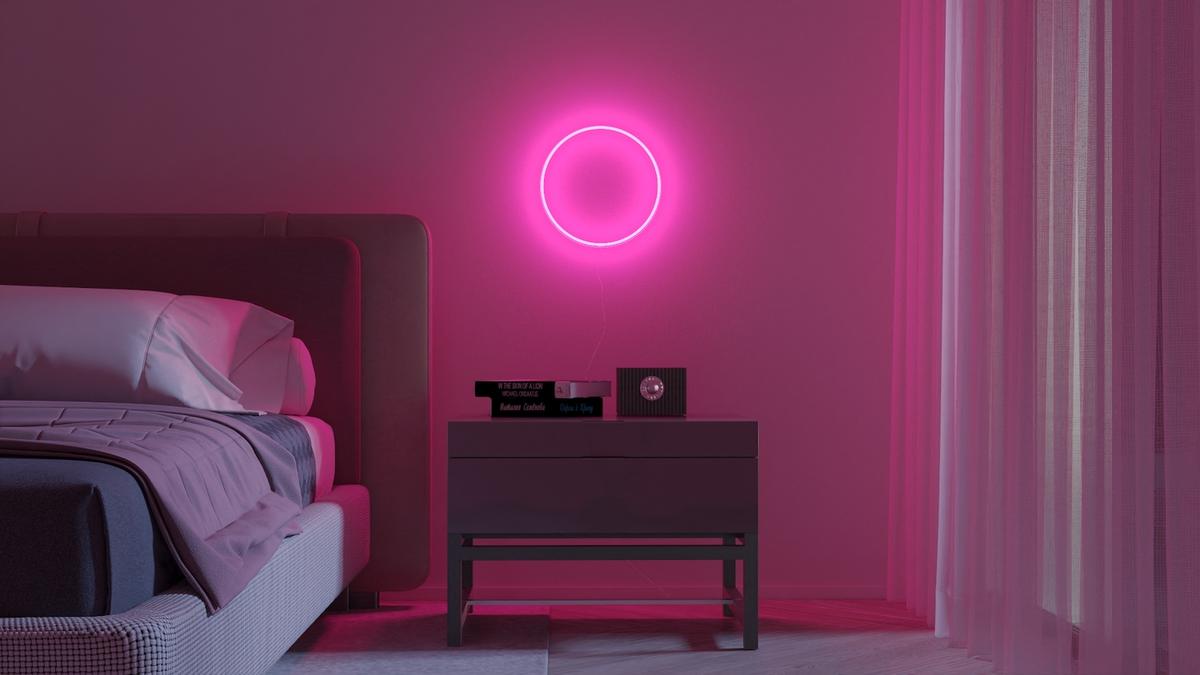 Design and architecture firm Crosby Studios partnered with home decor brand Yellowpop to launch an of-the-moment three-piece capsule collection of neon art. The collaboration combines the studio's signature minimalist aesthetic with the vibrant look of neon LED technology, and it features three simple circle designs (white, blue or bright pink) that will cast a colorful glow in any style of room—no paint necessary.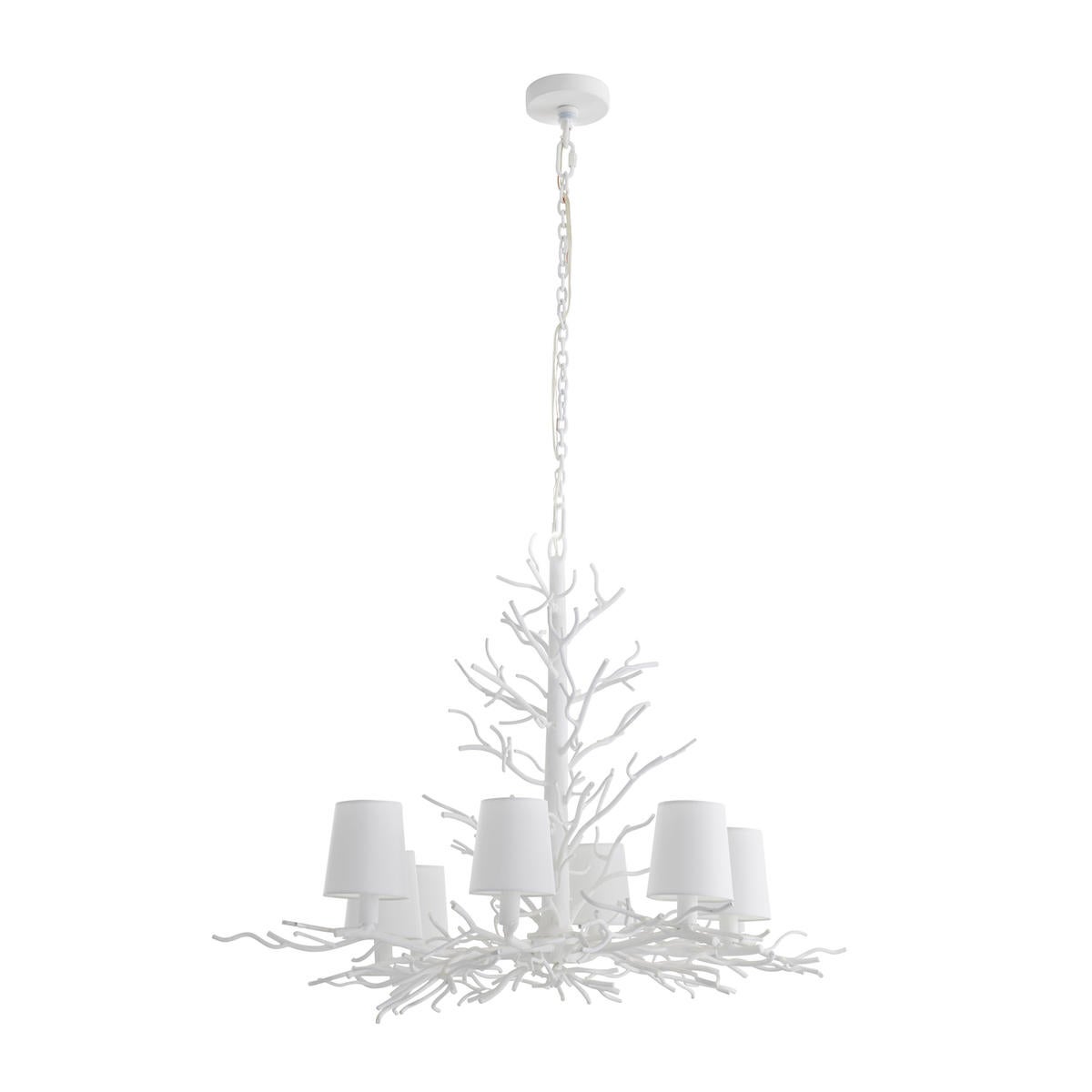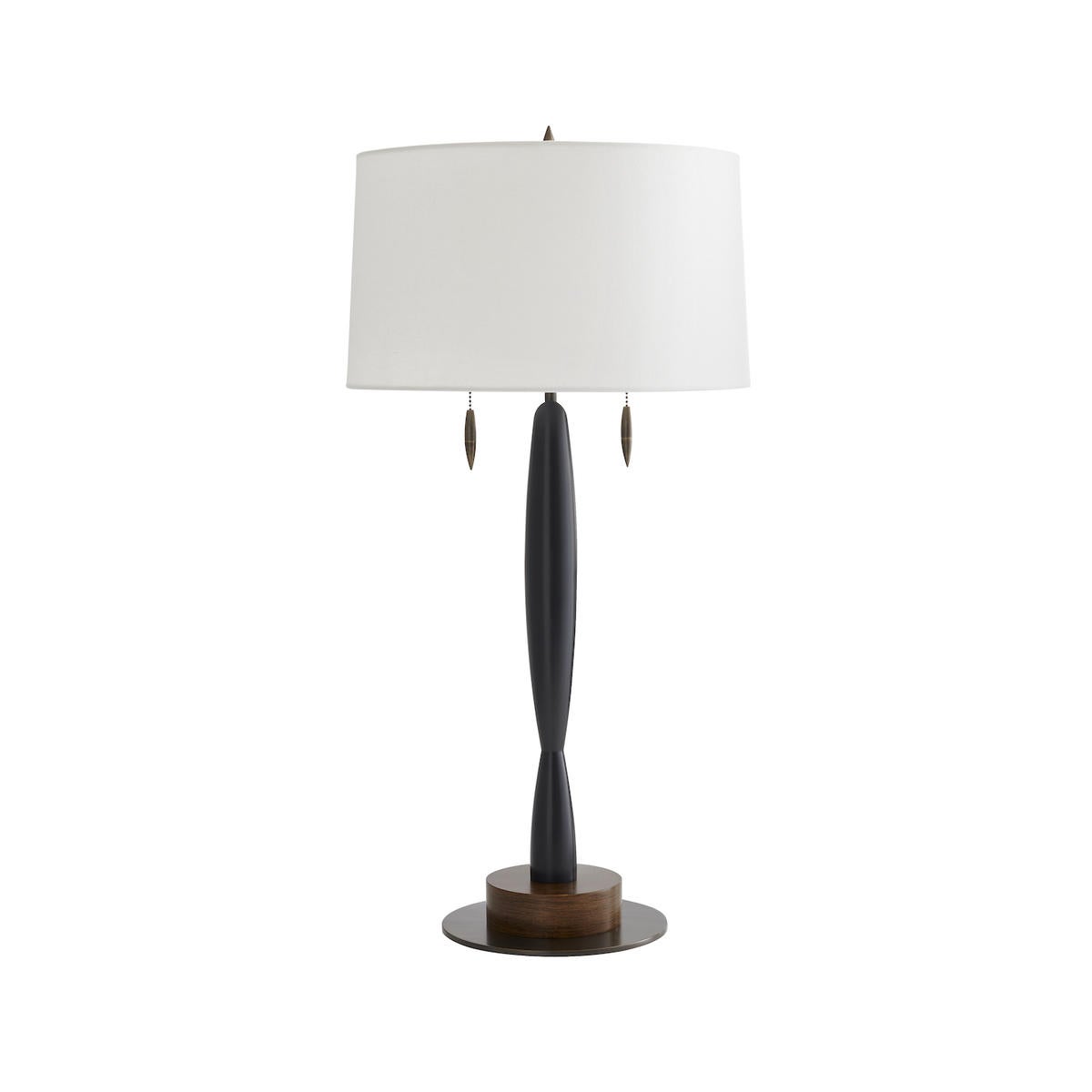 Arteriors introduced a dynamic fall assortment that includes a 24-piece series by interior designer Celerie Kemble and a capsule collection by designer Ray Booth. The former offers a striking selection of sculptural furnishings, including the biomorphic Coral Twig chandelier, while the latter features eight modernist-style decor pieces, such as the Danseuse table lamp, which was inspired by the artwork of Constantin Brâncuși.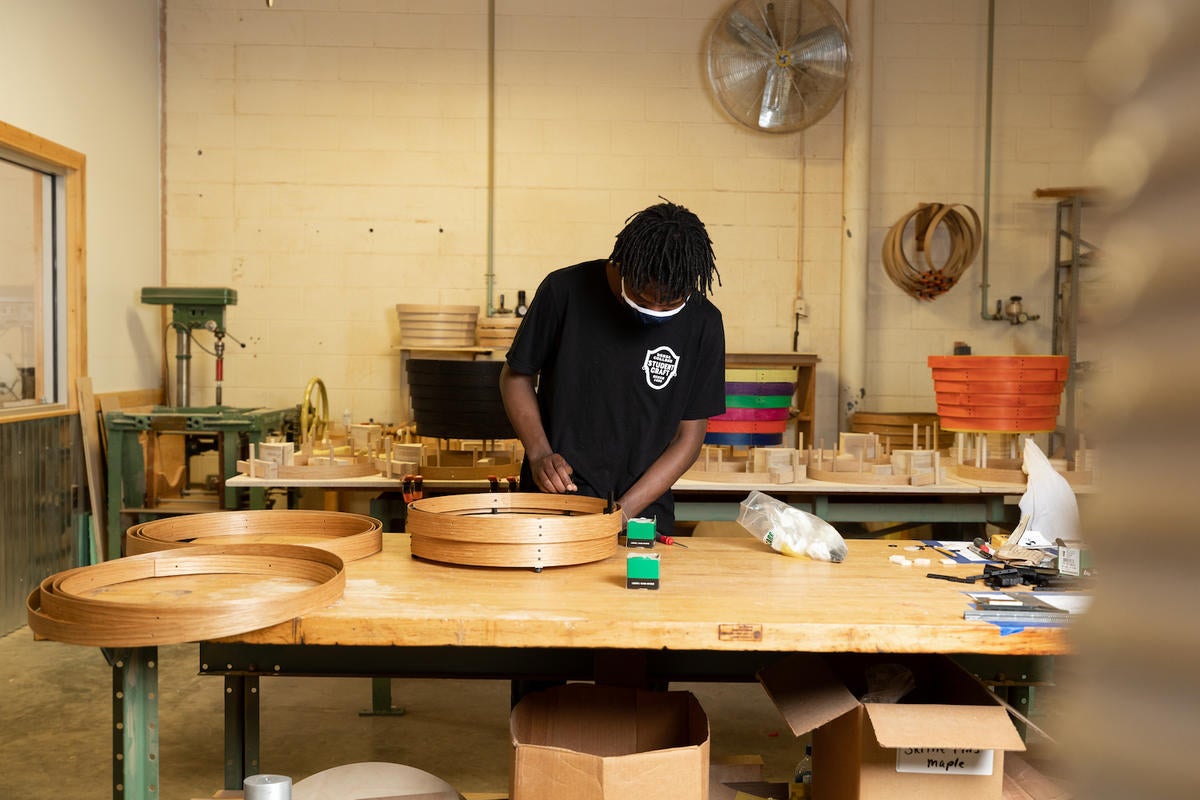 Courtesy of Design Within Reach
Design Within Reach partnered with industrial furniture designer Stephen Burks and Berea College in Kentucky on a new student-made capsule collection. The artisanal assortment, called Crafting Diversity, offers a slew of cool home decor pieces—think multicolored placemats and Shaker-inspired trays and baskets—all handcrafted by students in the school's weaving, basketmaking, ceramics, woodworking and broom-making studios.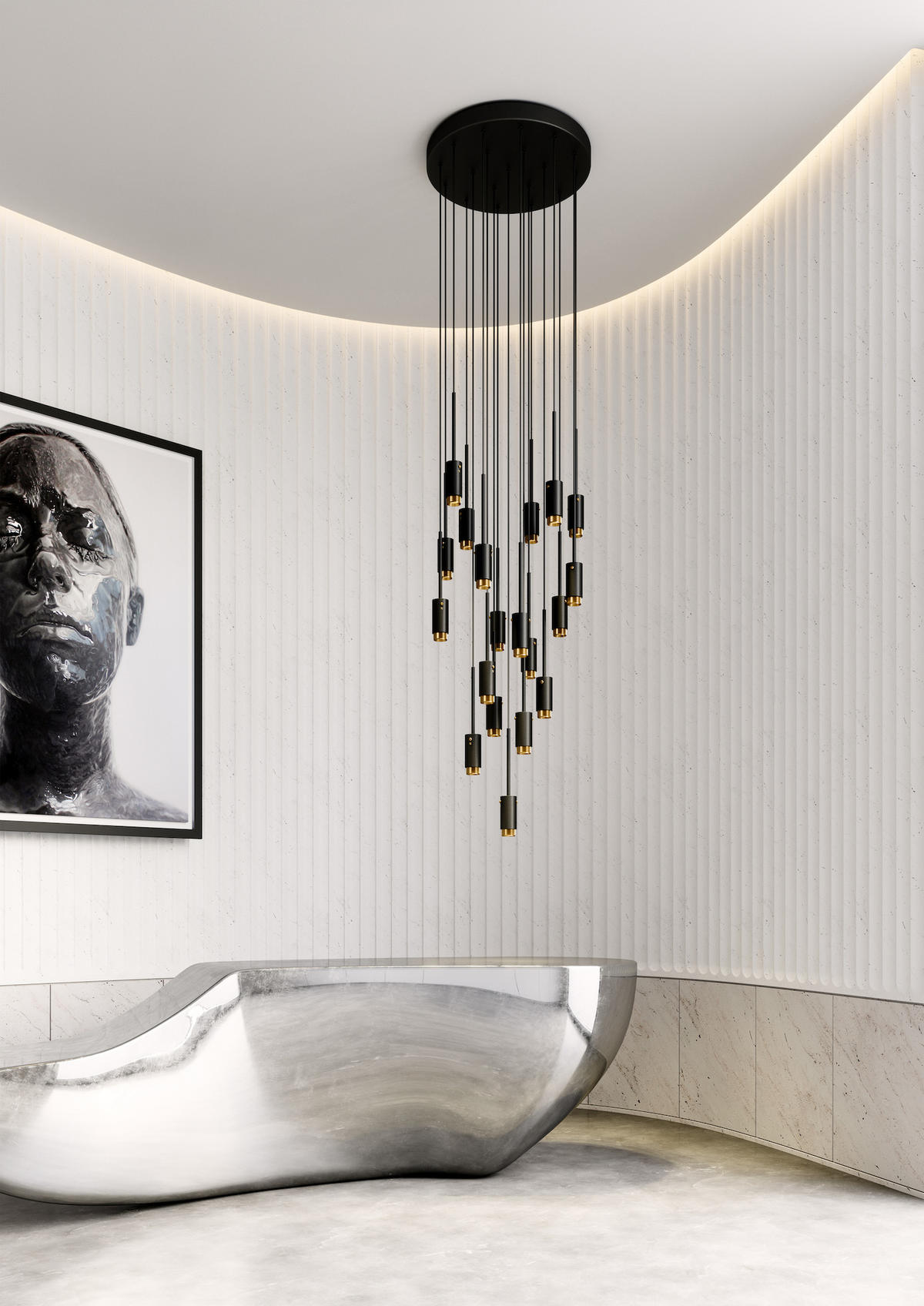 Courtesy of Buster + Punch
British home brand Buster + Punch unveiled an arresting pair of fully customizable statement chandeliers. The graphic Exhaust fixture is inspired by the shape of motorcycle pipes, while Heavy Metal is designed with cascading exposed bulbs that cast an especially ambient glow.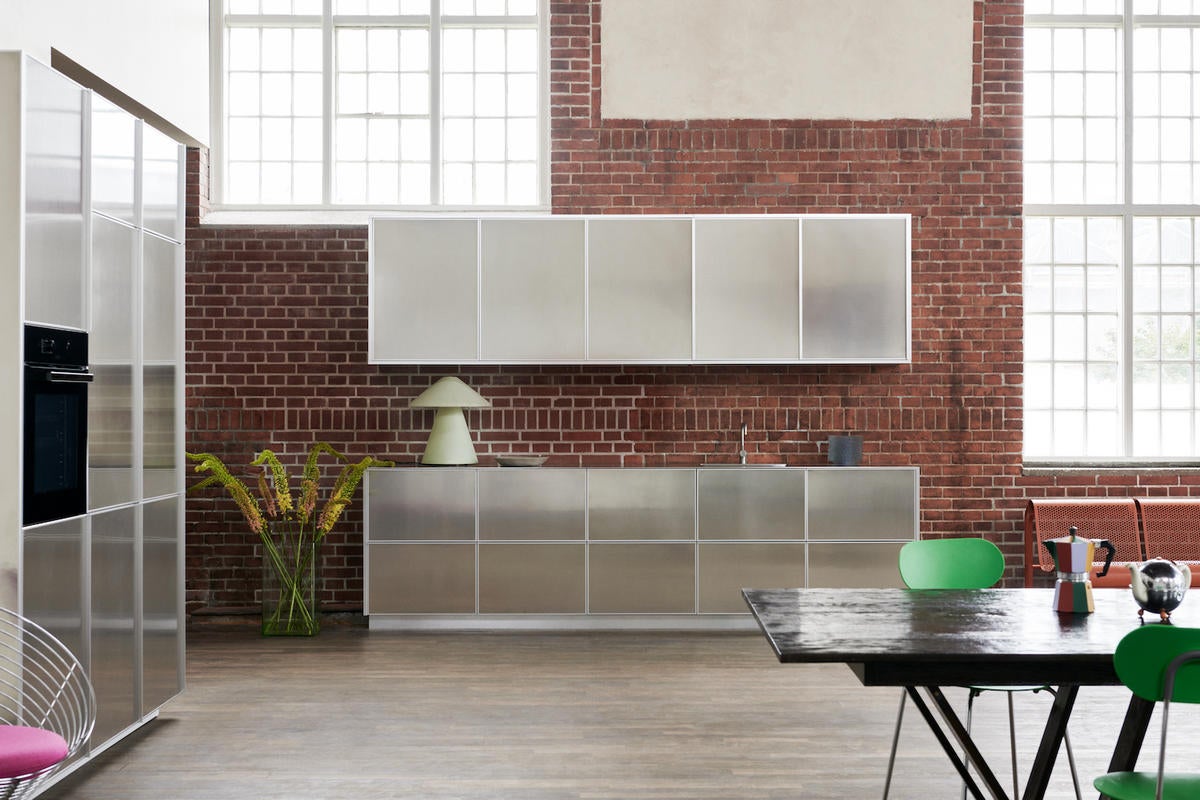 Scandinavian kitchen brand Reform tapped architect Jean Nouvel for its latest launch, Reflect. Available in black and metal, the sleek stainless steel design features ridged fronts and a reflective surface that gives it a shimmery art deco–inspired sheen.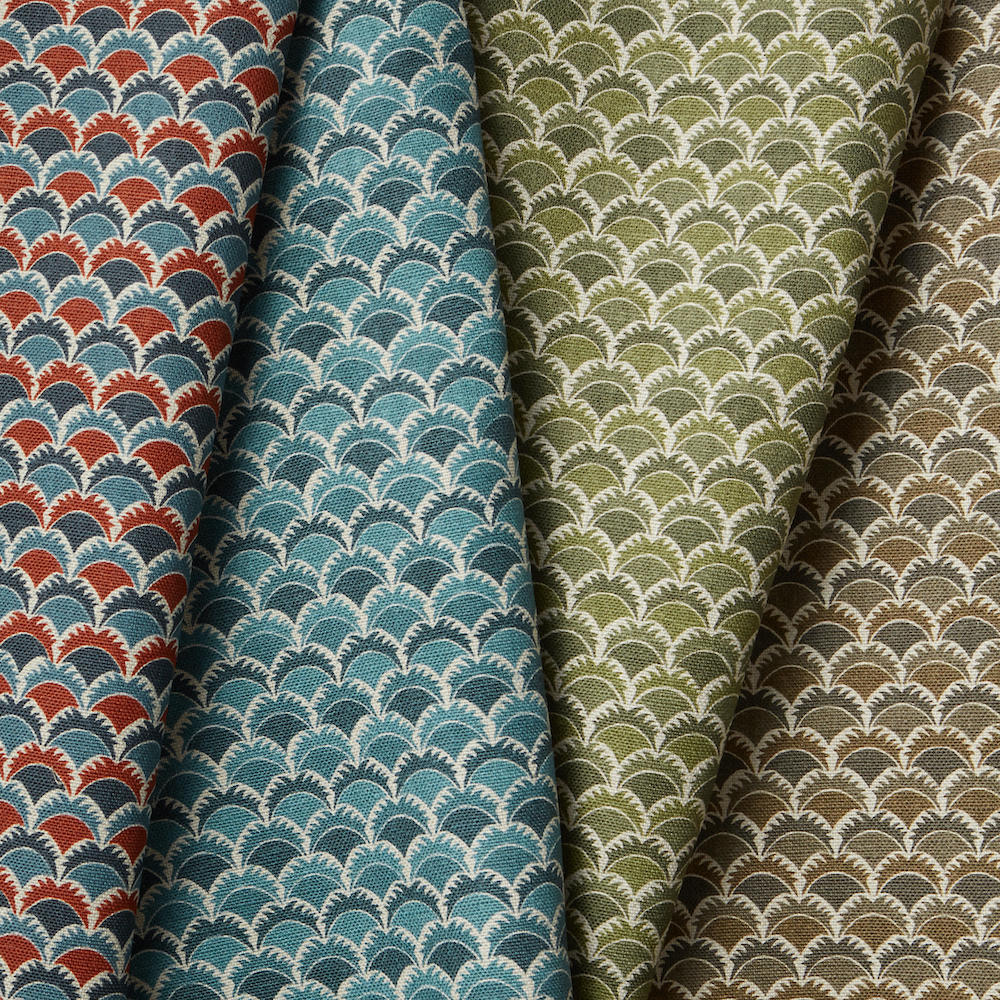 Courtesy of Studio Four NYC
Studio Four NYC debuted a thoughtful textile collection called Meiji. The artful assortment consists of printed fabrics, pillows and wallpapers inspired by late-19th-century Japanese scrolls, including a mosaic scallop-style textile named Nami and a grasscloth wallcovering with a historical soldier motif.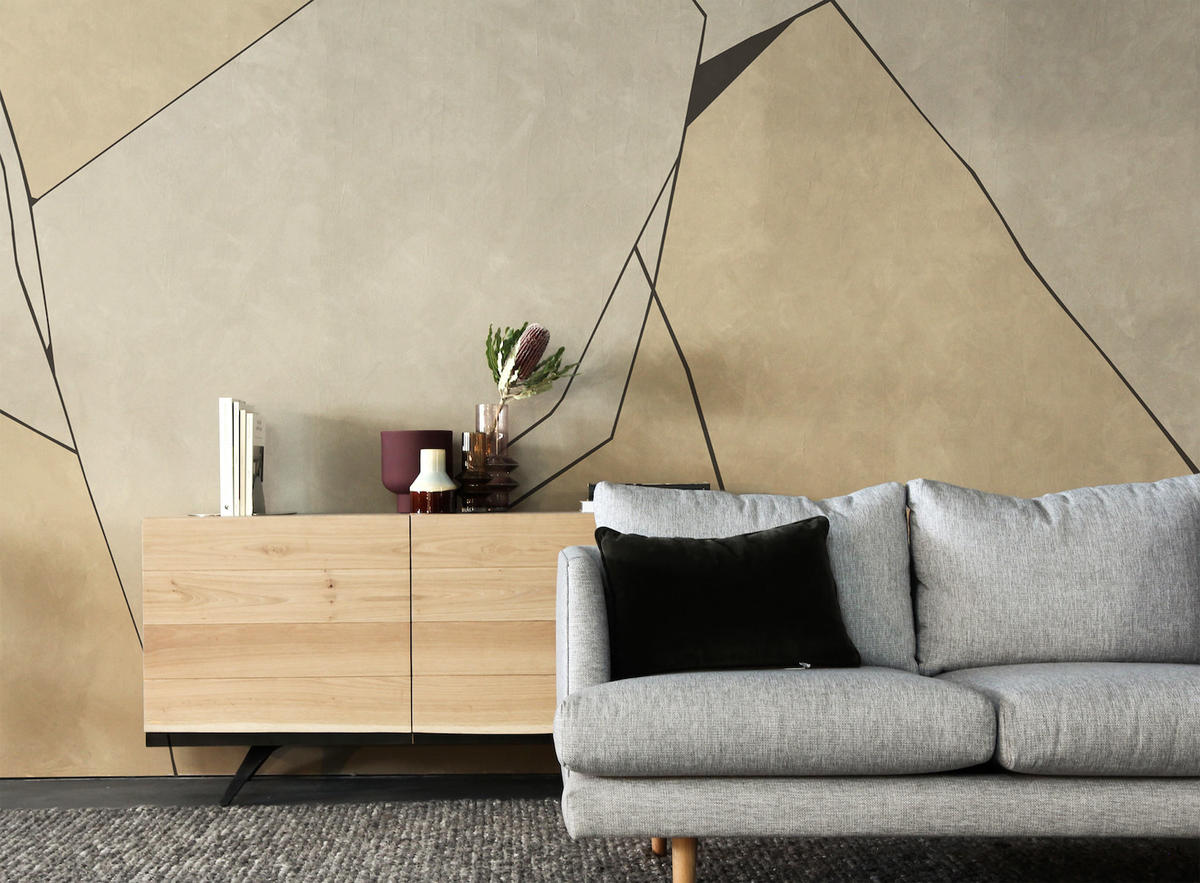 Courtesy of Ricci Studios
Ricci Studio released two dreamy new collections of wallcoverings, called Riverbed and Wabi-Sabi. The first is a printed wallpaper with a digitally deconstructed and reassembled geometric pattern available in four different colorways, while the second features a hand-painted design inspired by the Japanese aesthetic principle of asymmetry.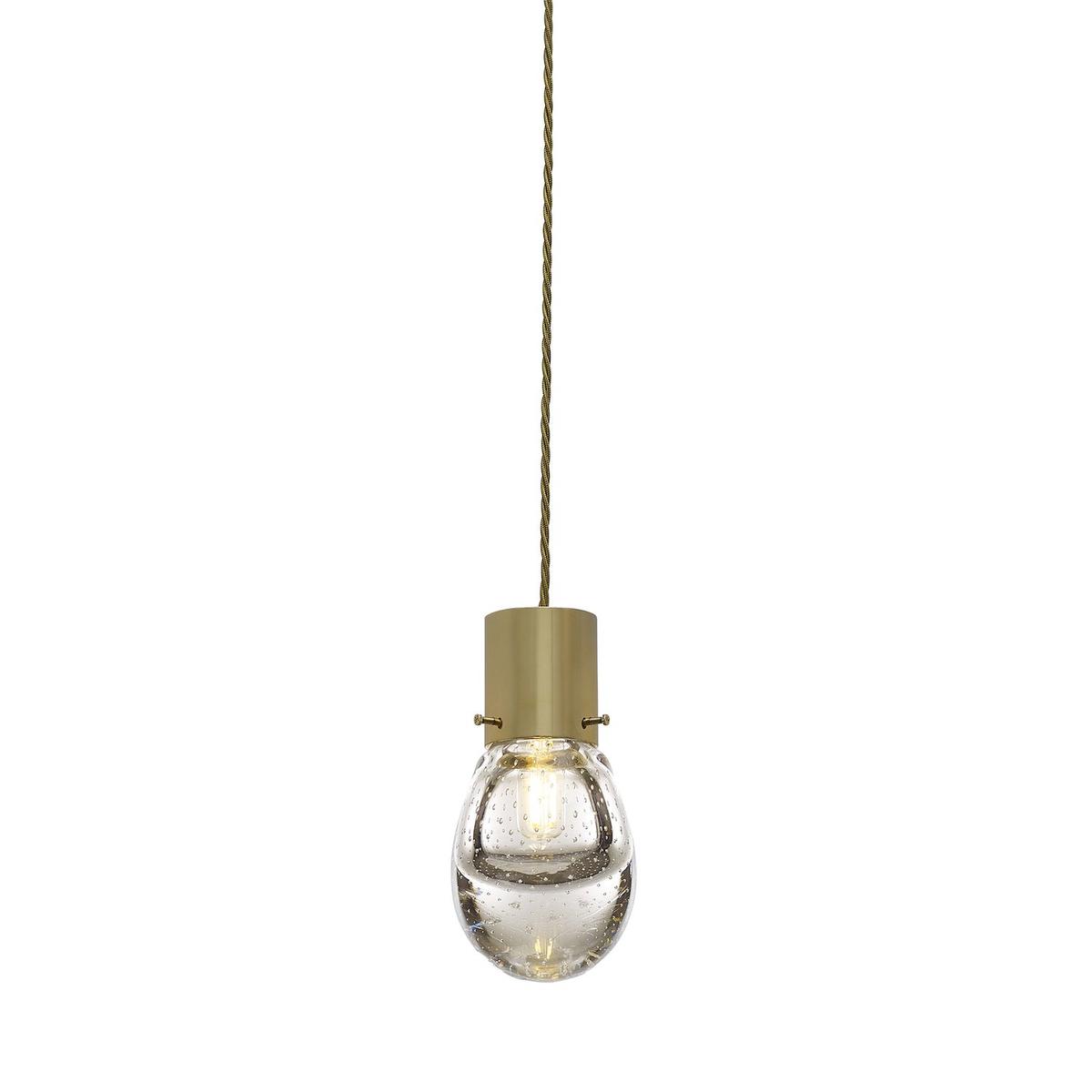 British lighting company Hector Finch released a gorgeous seven-piece capsule collection. The eye-catching assortment offers everything from bronze geometric hanging lanterns to antique brass wall lights with scalloped edges—and our personal favorite, the Bubble Glass pendant, which is carefully designed using handblown air bubbles to create a dotted effect.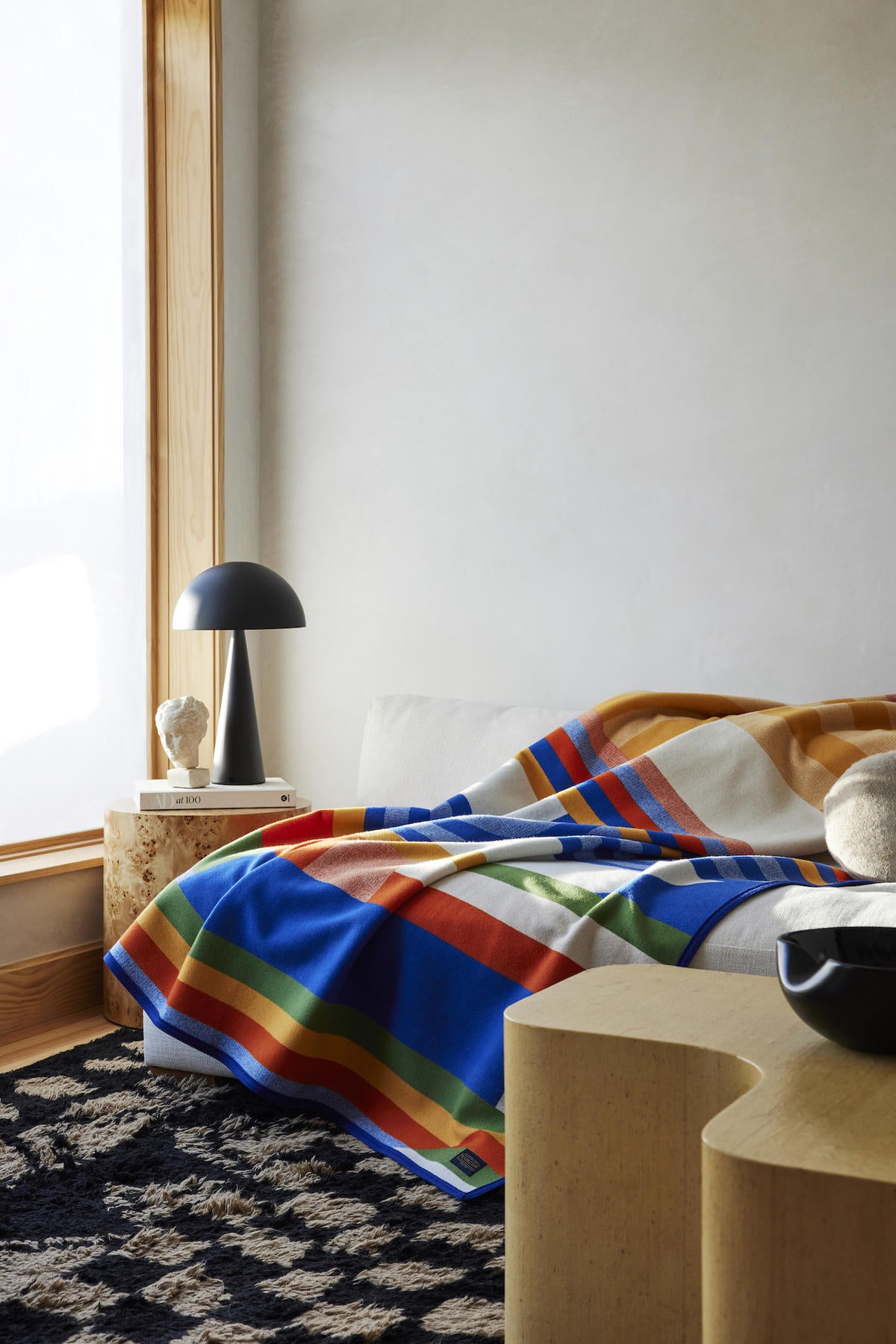 New York—based bedding brand Brooklinen debuted three snuggly new blanket styles just in time for fall. The Paths blanket is a colorful collaboration with Pendleton, while the maximalist-minded Color Field and textured Honeycomb wool throws are crafted in Germany at a 100-year-old family mill.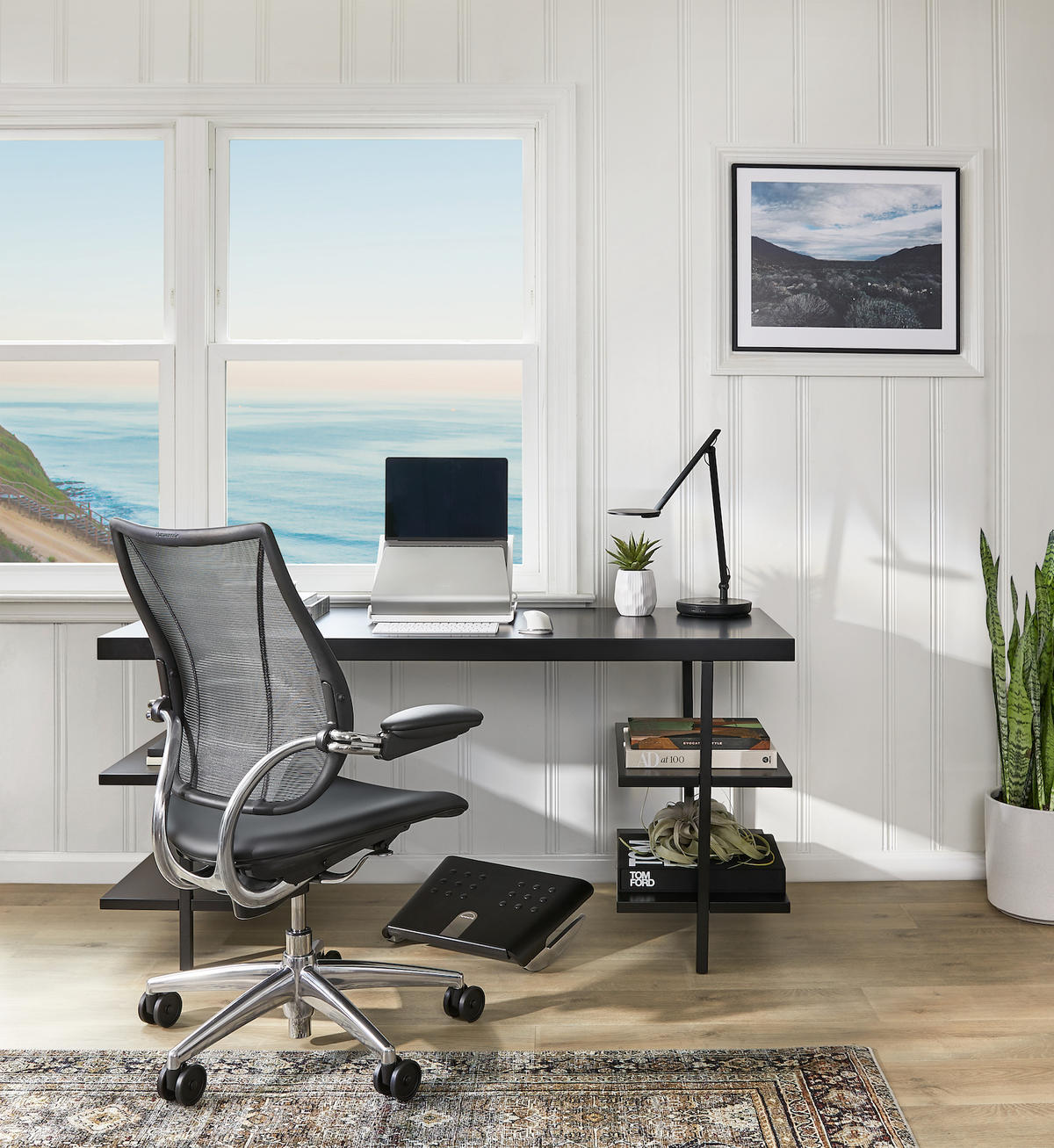 Ergonomic office furniture brand Humanscale launched a truly environmentally friendly chair named Liberty Ocean. Composed of 2 pounds of recycled fishing nets, the sustainably made chair directly supports clean oceans and marine life by removing (and repurposing) the harmful plastic mesh from the water.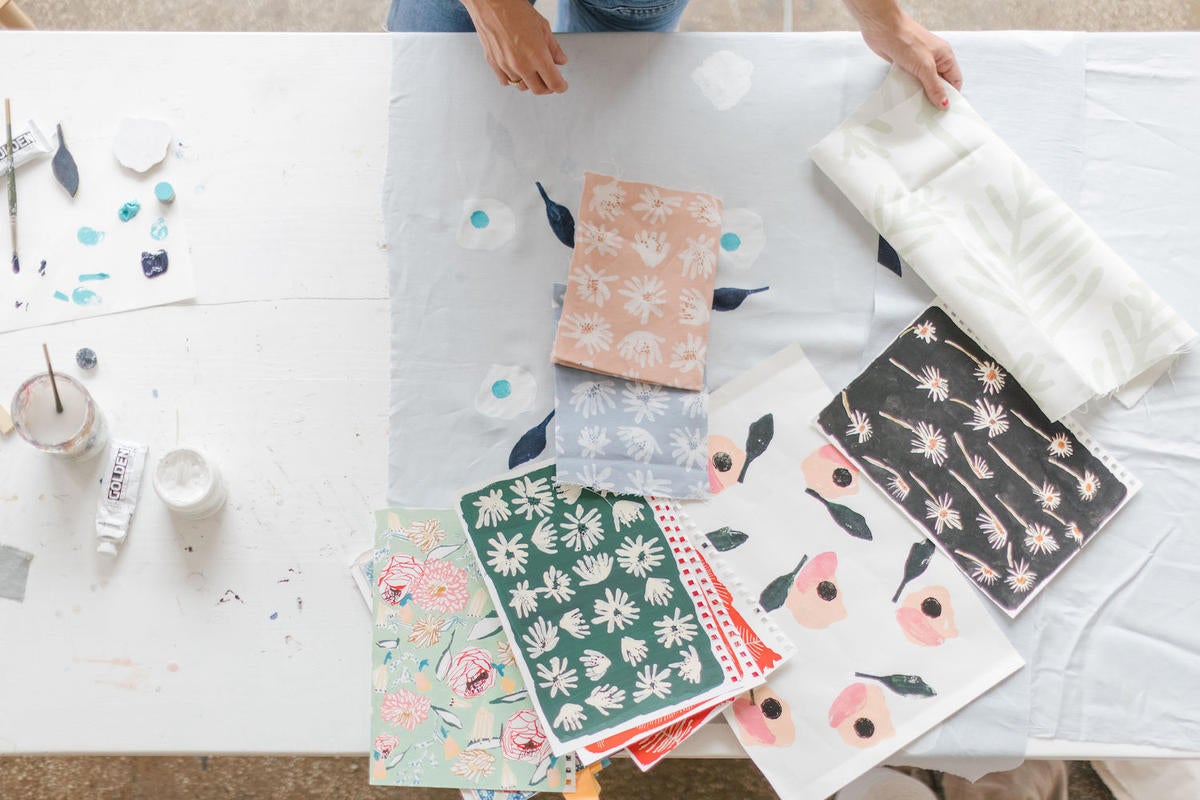 Schumacher teamed up with Brooklyn-based artist and textile designer Caroline Z Hurley for a free-spirited collection called A Flower a Day. The selection features 17 new wallcoverings and 20 fabric-by-the-yard prints developed from the designer's pandemic ritual of drawing a single flower every day in her sketchbook. Our current crush is the whimsical Meadow Rock design, available in six earth-toned colorways.
Homepage photo: Fabrics by Caroline Z Hurley for Schumacher (from left): Meadow Rock in natural, Katama in black, and Inkwell Hand Block in natural | Courtesy of Schumacher