In any other year, it would have been a story that dominated newspaper headlines the world over for months on end: Brexit finally happened. After four years of tortured negotiations, three prime ministers and endless hand-wringing on both sides of the English channel, the U.K. formally withdrew from its membership in the European Union on January 31, 2020. As it so happened, within a few weeks, another story came along—COVID-19—that would command the world's attention for a different reason altogether.
A year later, it's worth taking a closer look, especially now that Brexit is in full effect (on January 1 of this year, a transition period ended, and Britain was fully out of the EU). What was once thought of as an unimaginable break is now a daily reality for makers, manufacturers and decorators in the British design industry. Brexit is here. Does it matter?
LOGISTICAL HEADACHES
"Without mincing my words, it's a pain in the you-know-what," says Emma Finch, the director of Shropshire-based lighting brand Hector Finch, echoing a common refrain of British manufacturers in the design world. "It's more paperwork, more expense, and more opportunities for shippers and suppliers to get in a muddle."
The debate around Brexit was dominated by hyperbole—its biggest boosters claimed it would bring glorious prosperity to the U.K. by unshackling the Commonwealth from onerous EU regulations, while its detractors foretold ruin. However, if anecdotal evidence is to be believed, for design businesses in the U.K., Brexit is mostly a minor hassle.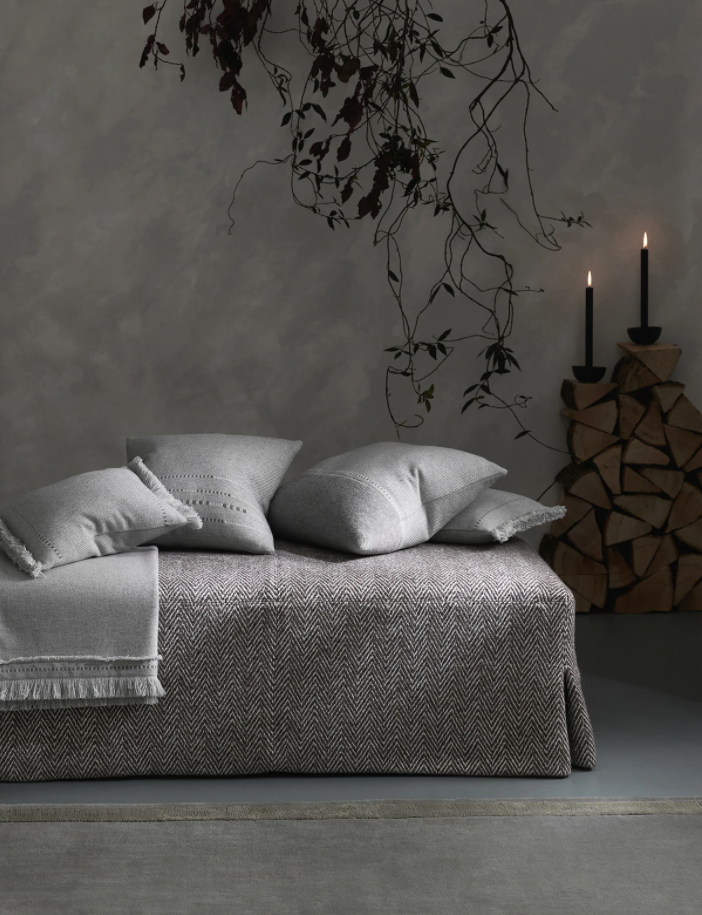 That's largely because, at the eleventh hour, negotiators on both sides were able to hammer out an emergency agreement preventing a so-called "hard Brexit" that would have seen the U.K. and EU enter the breach without formal trade deals worked out. Such an occurrence was projected to create wildly fluctuating prices, massive import duties and general disarray. While that kind of crisis was averted, bureaucratic tangles have arisen in its place.
"Because [the agreement] was finalized in such a rush, there wasn't a document sent out by the government explaining exactly what you can do," says Bernie de Le Cuona, founder of her eponymous fabric brand. "Nobody really knows, and everybody is feeling their way through it."
De Le Cuona's business provides a good example of the kind of logistical snarls that have popped up in the wake of Brexit. She imports bolts of linen from Belgium to her fabric warehouses in the U.K., and because of the last-minute free trade agreement, there's no new import duty on the material. There is, however, a new expense: As carrying companies have been forced to wait in longer and longer lines to clear a new and complex customs process, they've upped their prices.
Once that hurdle is cleared, the linen is safely in de Le Cuona's warehouses. However, if she were to then turn around and sell the very same fabric back into the EU, there would be an export tax to cover, alongside a reprise of the same carrying expenses. In other words, if the company imports a bolt of Belgian linen, then sells it to a Belgian customer who lives a block away from the original mill, there are three new expenses to contend with.
"It all sounds free and fine, like it's just paperwork," says de Le Cuona. "But there's a lot that goes into it."
WAIT AND SEE
Logistical complications are only magnified when a business exists on both sides of the U.K./EU divide. Orior, an Irish brand that specializes in handmade furniture, has had to contend with operating factories on both sides of the border—while Northern Ireland left the European Union along with the rest of the Commonwealth, the Republic of Ireland remains in the EU bloc.
"Our rugs are made in Wexford, located in the Republic of Ireland, and we then transfer them to Newry in Northern Ireland to distribute. It is only a few hours away, but we still have to follow Brexit trade protocol and file paperwork," says creative director Ciaran McGuigan. "We [also] had to figure out a way to get our brass made in Newry ... to Orior's casegoods factory, ... which crosses trade borders. To help navigate these hurdles, we put Brexit trade experts in every factory as part of our staff to help navigate the ever-changing regulations."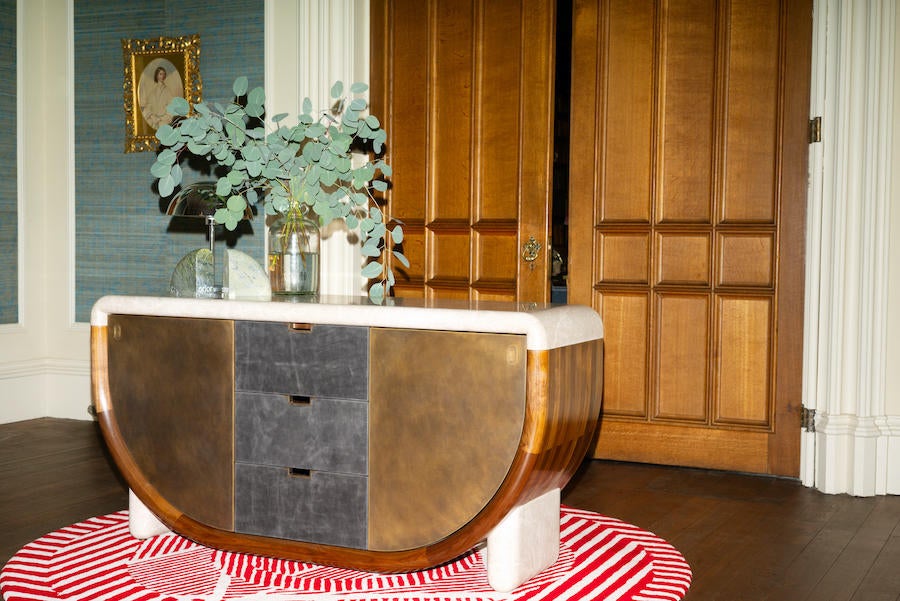 The good news is that most observers think these logistical stumbling blocks are temporary. Already, a cottage industry of expediters has sprung up to help British brands move goods through the supply chain more efficiently, which is leading to downward pressure on costs. While shipments still do end up lost in the complexity (Finch jokingly referred to a pair of Italian eyeglasses she ordered that have been bouncing back and forth from Venice to Paris for the past three months), most say the situation is getting better.
For that reason, many brands are taking a "wait and see" attitude before making any permanent Brexit-related changes. Most have resisted raising prices, at least too much, and have been quietly eating the new costs in the hope that they even out over time. And while the new situation has made doing business with European customers a little more complicated, most believe it hasn't hugely impacted U.K.–EU commerce in the design industry.
"From a perception point of view, the Europeans are probably reasonably cautious about ordering from the U.K. because of the uncertainty," says Finch. "But it hasn't impacted what we're doing in the long term. It's going to take six months to a year for all of this to shake down, but it will shake down."
SILVER LININGS
Of course, brands might be quicker to make Brexit-related changes if not for the other world-destabilizing event of 2020. While dissolution of the U.K.–EU partnership was momentous, nothing could compare to COVID's twin effects on the home industry: horrendous delays and a lockdown-fueled spike in business. (Like their American counterparts, many British brand owners had their best-ever sales months in the latter half of 2020.)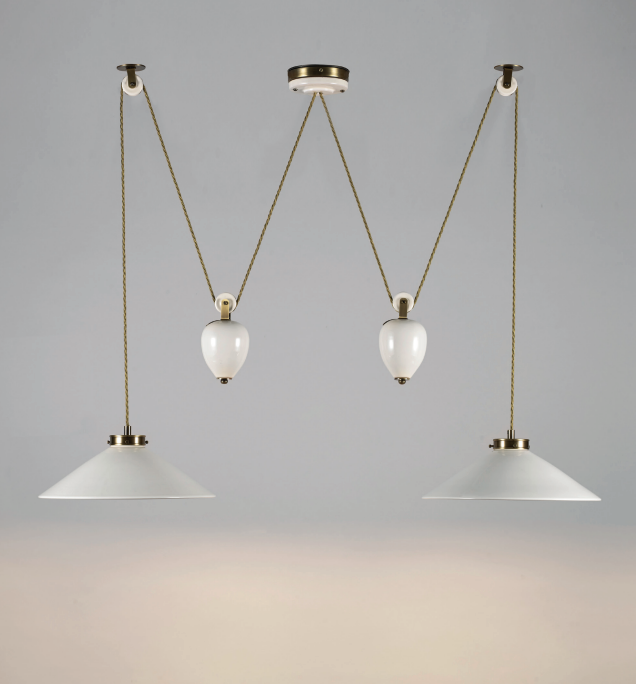 Delays caused by Brexit have mostly gone unnoticed because of the pandemic. Likewise, whatever short-term impact on sales the split might have had has been offset by the boom in home spending. The entanglement of Brexit and COVID in the British consciousness is such that, in conversations for this article, I often found myself confused as to which world-historical event we were discussing.
"I've heard people who were against Brexit use COVID-related effects to explain issues that didn't exist pre-Brexit," says Richard de Melim, owner of The Furnishing Report, a British trade publication that covers the U.K.'s retail furniture industry. "But similarly, Brexiters might use COVID as an alternative reason for consequences others might attribute to Brexit."
Untangling the two will take time, says de Melim. "It would be easy to draw inaccurate conclusions about the near-term impact of Brexit because of COVID," he explains. "We've seen massive inflation in the cost of ocean freight and severe delays, but this is because there are thousands of containers of PPE and other COVID-related goods clogging up the ports. … One major upholstery retailer said its Chinese suppliers aren't even going to Felixstowe [a major U.K. port] anymore. Instead, they are dropping deliveries at ports in either Belgium, Holland or France, and having them driven across using hauliers. This is a COVID issue, but will be impacting transport networks [in the future]."
Probably no surprise that Brexit, a political phenomenon that arrived with a bang and then seemed to drag on interminably, will take longer still to make a clear mark on the design industry. However, while the short-term impact is mostly bureaucratic headaches, there are certainly immediate silver linings for U.K. brands.
Some are quite specific. De Le Cuona, for example, ordered a ton of stock in preparation for Brexit, which ended up putting her brand in a strong position when COVID hit and mills began shutting down. Not all were so fortunate, but across the board, most brand owners said that the rigors of dealing with Brexit had made them more efficient, focused operations.
"It has provided us a real opportunity to reflect on the trajectory of our business—to look at where we've been and the products we've been creating, and to consider how we want to evolve and expand," says Lucy Vaughan, co-founder of London-based lighting and furniture brand Vaughan, echoing a common sentiment. "The negative side is of course the unpredictability that surrounds Brexit, but it has allowed us to band closer together in a unique way."
Another silver lining from an American point of view: Brexit has had very little immediate impact on U.S.–U.K. trade relations. The brands I spoke with said that their American business was essentially unchanged, and that whatever small delays they had faced getting raw materials imported from Europe were far overshadowed by the larger logistics crisis wrought by the pandemic.
"I don't see Brexit having any major impact there," says de Melim. "Furniture sales in the U.K. are worth about £15 billion [$20.9 billion] in a regular year, [which is] not much more than Wayfair's entire turnover. Decisions taken in the boardrooms of conglomerates like that are more likely to affect U.K.–U.S. trade than things like Brexit."

Indeed, once the flow of commerce between the U.K. and the EU has been worked out, the country that British luxury makers will likely target lies to the east, not the west. One of the central motivations behind Brexit was to give the U.K. a freer hand in negotiating trade agreements with countries around the world—countries like China.
"A lot of the big luxury brands are making their money in China. America is already quite a mature market, so the more ambitious companies are looking at China—it's where all the BMWs are sold," says Finch. "It's the next obvious place to go. We should be looking at it ourselves."
Homepage photo: Westminster Bridge, Big Ben and the Houses of Parliament, London | © Engel.Ac/Adobe Stock