Bernie de Le Cuona, founder and CEO of her namesake fabric house, is a veteran of the design industry, but she's not living in the past. "My views are not always very popular," she tells host Dennis Scully on the latest episode of the Business of Home podcast, sponsored by The Shade Store. "But I think everything is changing dramatically."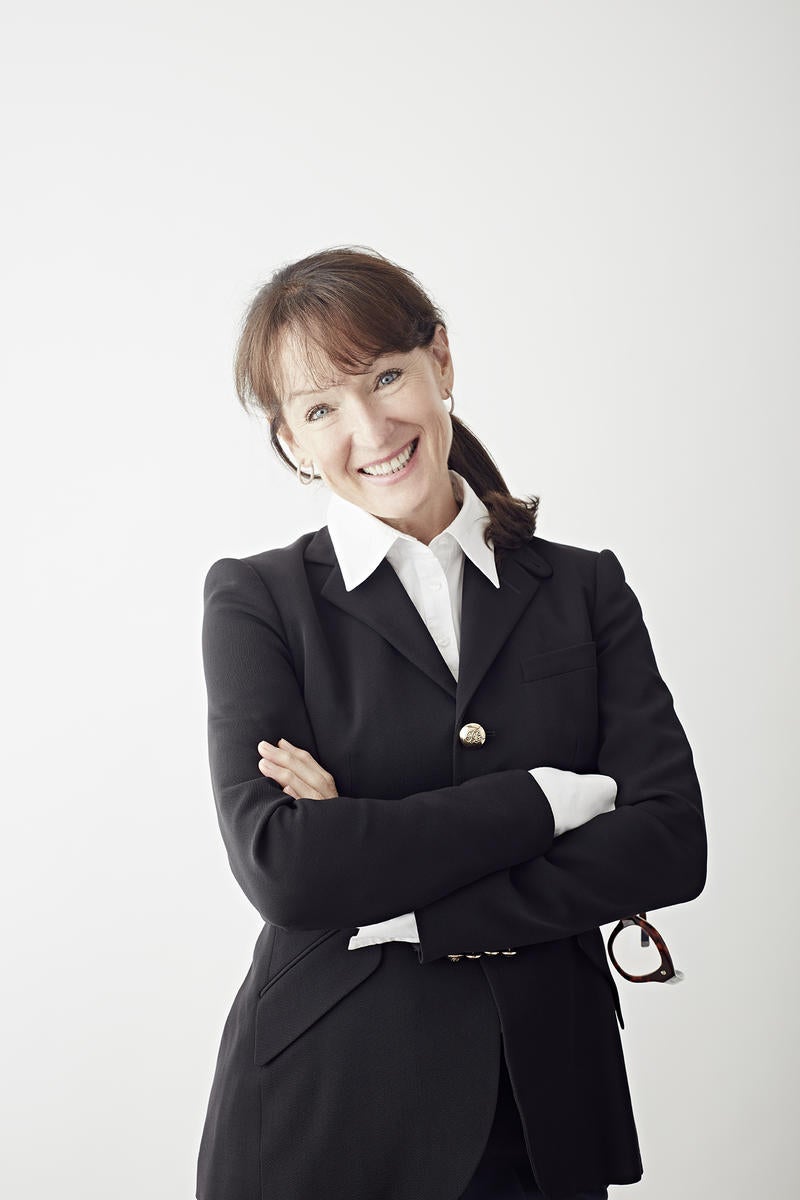 For de Le Cuona, the shifting landscape is both a challenge and an opportunity. She sees the uncertainty of the present moment as a chance to reevaluate who sells what to whom, and for what price. "I just visited a [multi-line] showroom recently that I really respect, and they'll take on an interior design project," she says. "It's not unknown in the UK. It comes as a bit of a shock when it happens in America, but I believe it's going to happen. It has to happen."
De Le Cuona also thinks high-end fabric will eventually be sold directly to consumers ("as long as the designer is protected with a lower trade price") and that the company who can do it right—with a connected workroom—can reap the benefits (no hints as to who might someday give it a shot).
The CEO's pragmatic, take-take-the-world-as-it-is attitude may come from her company's scrappy beginnings. Born in South Africa, de Le Cuona eventually made her way to Europe and began her company in 1993 after learning to weave in India. Her early days in the business were lean—originally she ran the company out of her house while supplementing her income by teaching aerobics on the side. "I was the designer, I was the packer, I was the deliveryman," she recalls. "I pretended I had a whole team behind me and it wasn't just me. Fake it till you make it."
Her company grew and grew, eventually opening up a showroom in New York. De Le Cuona, however, still manufactures all of her product in Europe, shipping worldwide from England. A global perspective gives her a unique view on how business is done across the world. She knows what color every country buys (it's gray in the UK, but you'll have to listen to the podcast to find out which hue kills in America) and why things are done differently across the pond.
"In Europe, people have always had their great-grandmother's armchair that they wanted upholstered, and there's always someone available who can do that upholstery," de Le Cuona says. "It's not because they want to cut out the interior designer, it's because they want the option to choose to do a couple of things on their own."
Despite the challenges of a shifting marketplace, a slowdown on the horizon, and Brexit looming, de Le Cuona is excited to see what's next. "I'm never happy when things are going well and everything's stable—that makes me nervous," she says, laughing. "And now, nothing is stable. So it's exciting times. I'm just looking forward to this year and seeing what it brings."