Over the past few years, the design industry has been taken with a tried-and-true sales approach—the traveling vendor. From The Design Social hosting pop-up trade shows across the U.S. featuring independent textile brands to British upholstery brand Maker&Son bringing its fleet of mobile showrooms stateside, the idea of meeting designers or consumers where they are is becoming an increasingly popular business model. Now, there's another roving endeavor entering the market: Design Edge, a traveling trade show featuring heavy hitters like Palecek, Bernhardt, Arteriors, Theodore Alexander and Made Goods.
Design Edge was founded by Lee Hershberg, who was previously the vice president of home decor at International Market Center locations in Las Vegas and High Point. Through his relationships with manufacturers, Hershberg realized that many brands felt they weren't reaching the full range of designers in a given region—even in markets that boast design centers. "This is a very manufacturer-directed effort, so I let them tell me where they believe the richest pockets of designers are that they don't know and that need to be engaged," he says. Brands kept telling him that New England, the Pacific Northwest and the Midwest were the most untapped. "There's a question mark around where designers in those areas source product, based on the volume," he adds. "There are thousands of designers in these regions, but brands don't see that represented in the attendance at any of the major markets."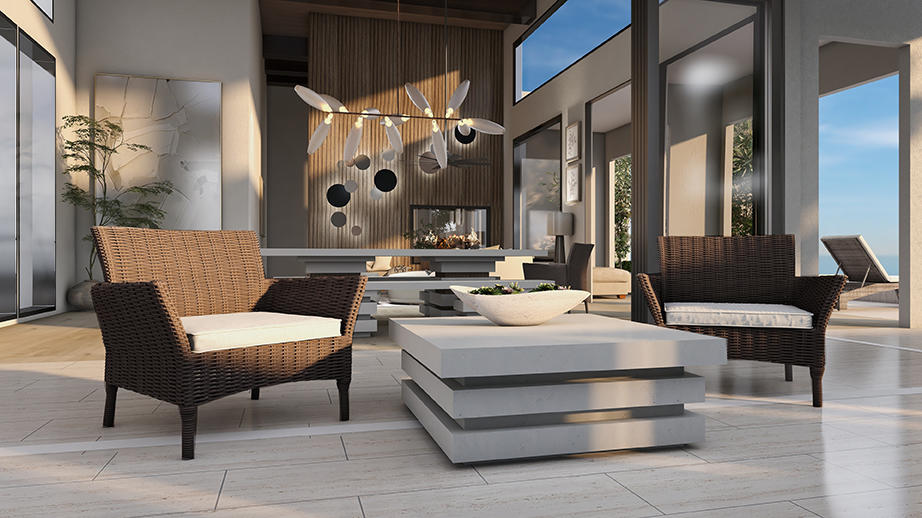 With that in mind, Hershberg will debut Design Edge in Boston this fall in a two-day event where manufacturers are invited to send their brand leaders to showcase curated collections and engage directly with designers. Future iterations have been planned through 2023, with stops in Seattle, Chicago, Miami, Houston and San Francisco. Design Edge is meant to target designers who either aren't attending major markets like High Point or feel that they need to supplement visits to national shows.
"As a designer, even if you go to Market, these owners and executives are spread thin, with potentially hundreds of folks in their showroom at one time," says Hershberg. He believes that giving designers a more intimate experience with a brand can help capture interest in a way that might be harder to achieve at a regional design center's seasonal market day. "Design Edge is filling in the gaps for the designers in support of the retailers, the showrooms, and certainly the sales reps," he says.
To keep the experience curated and personal, manufacturer attendance is kept to between 30 and 40 brands per show, and Design Edge is invitation only for designers, who will either be hand-selected by participating vendors or must answer a questionnaire. Hershberg also plans to host programming and educational initiatives similar to what designers would find at a traditional market.
He sees Design Edge as a complement existing markets and showrooms, not a replacement. It's a chance for designers to hear directly from, say, creative leadership at Made Goods on a one-on-one basis, versus going into a multiline showroom and asking a sales representative to show them what's new. "Nobody believes in a brand more than the owners and senior executives that are developing the product and creating new things on a daily basis," says Hershberg. "That's a different level of engagement that Design Edge can provide."
Homepage photo: A collection from Theodore Alexander, a Design Edge exhibitor | Courtesy of Theodore Alexander