British furniture brand Maker&Son has announced Jim Hardy, a former senior vice president at Ralph Lauren and most recently the interim president of One Kings Lane, as the brand's first North American president. The new role coincides with Maker&Son's stateside expansion, with their first showroom in Tribeca opening this month, alongside the rollout of 12 mobile showrooms across America beginning in April.
The company, which was founded by father-and-son duo Alex Willcock and Felix Conran, debuted their first piece, a sofa, in 2018. Since launching, the brand has seen 300 percent year-over-year growth and has added seating, sectionals and beds. Founded with a mission to be sustainable, the company has eschewed international shipping and instead partnered with local manufacturers to bring the brand to countries outside of the United Kingdom. In America, the brand began working with Lee Industries in 2019.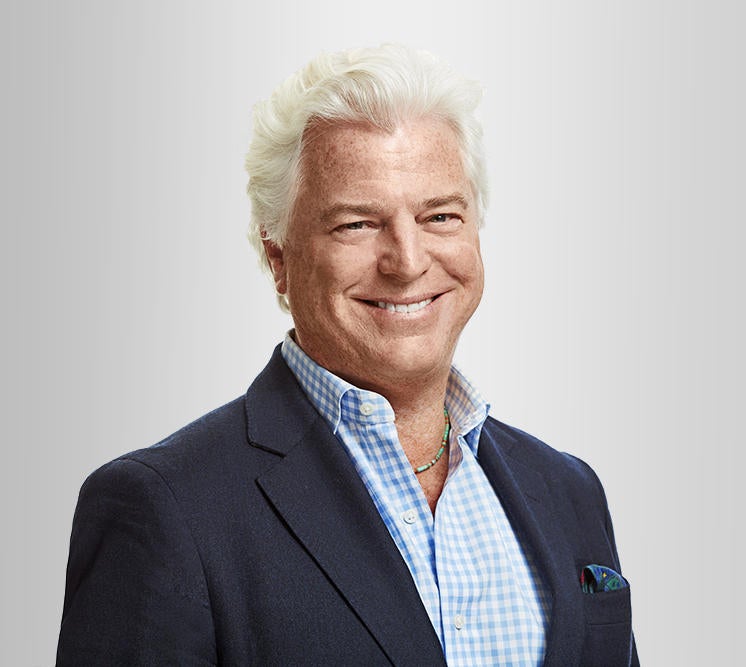 Hardy spent 25 years at Ralph Lauren, and in his role as an SVP, helped spearhead its aggressive retail expansion plan in the U.S., U.K. and Europe. In 2020, he was named interim president of One Kings Lane and oversaw the brand during its sale to new owner CSC Generation.
Business of Home spoke with Hardy about his vision for bringing the British brand stateside.
How familiar were you with Maker&Son before coming on board?
It's a fairly young brand, so I only had a vague awareness of it. The brand is just so gorgeous. It has such appeal to me, personally.
And how did you first connect with the brand?
Last summer, a dear friend of mine ran into Alex Willcock in England. They were old friends, and Alex mentioned that he was really interested in expanding Maker&Son in the United States, and my friend mentioned that I might be someone who could help with that. Alex and I connected over Zoom last September. It was meant to be a 30-minute introductory call and we stayed on for two hours. I was wrapping up my role at One Kings Lane at the time. It was one of those things that, even at the outset, I had a pretty good feeling that this could be something.
The brand opened its first showroom in New York shortly before the pandemic. Is that brick-and-mortar location going to continue?
It's the first showroom that Maker&Son has done, and they were just dipping their toes into that water when the pandemic started. They had a mostly British staff running it, and they all had to go back to the U.K. For lack of a better term, we mothballed it until the autumn, when Felix was able to come over and bring it back to life again. In this new year, we've begun to take appointments again. And we're busy. People are interested.
The other big component of Maker&Son's unique approach are these mobile showrooms that they do out of a van, where they'll come to the consumer to show them the product. Are there plans to roll that out in the U.S.?
That's part of the genius of the brand and it's an idea that was, amazingly, conceived pre-COVID. These mobile showrooms were already a great idea, but now that we've all been through what we've been through, it's great to know that somebody can safely come to you. You can see the product at your leisure in your own driveway. So, that's been a great silver lining to this period that we've all endured. Our plans are to roll that concept, which has already been working in the U.K., Australia and New Zealand, focusing initially on major metropolitan areas. But we also know that there are opportunities in what some might call secondary markets, like Seattle or Denver. They might not be in our sights initially, but they will be quite soon.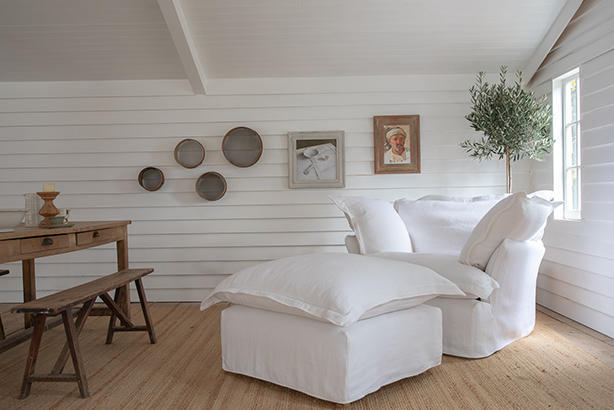 Especially in America, the D2C furniture market is getting crowded. How do you think Maker&Son can stand out?
I think the quality of our products, what's underneath the hood, is pretty amazing. You'd have to be a trained craftsperson to really understand it fully. But it's this idea of unpretentious luxury. The word luxury has been so overused in the past decade—everyone wants to be a luxury brand—but I think Maker&Son captures an unpretentious, casual, comfortable luxury. The first time I sat on one of their sofas, it was like a dream. I couldn't believe it. My mental state began to change. It was a very relaxing, soothing experience sitting in something that's so well thought-out and executed.
How are you looking at scaling the brand in the U.S.?
The brand will grow first of all by establishing ourselves in key areas of the country. America is vast. I've lived in the U.K. and I love it there, but it is a small country. The scalability is something that can be a challenge for British brands coming here. In our case, because of our mobile model, if for some strange reason, say, Dallas didn't perform for us, we can take the mobile showrooms to another market. If we see opportunities in secondary markets, we can just go there. All it takes is another van and a great team to run it. Even in California, which is the fifth-largest economy in the world—it eclipsed the U.K. a few years ago—to start with, we'll divide the state into north and south, which we'll also do for Florida, but we might need twice that number of vans to cover all of California in terms of demand. And that will start to happen in the first half of this calendar year. It will just depend on how fast Ford can get us the vans we need, but we're working on that.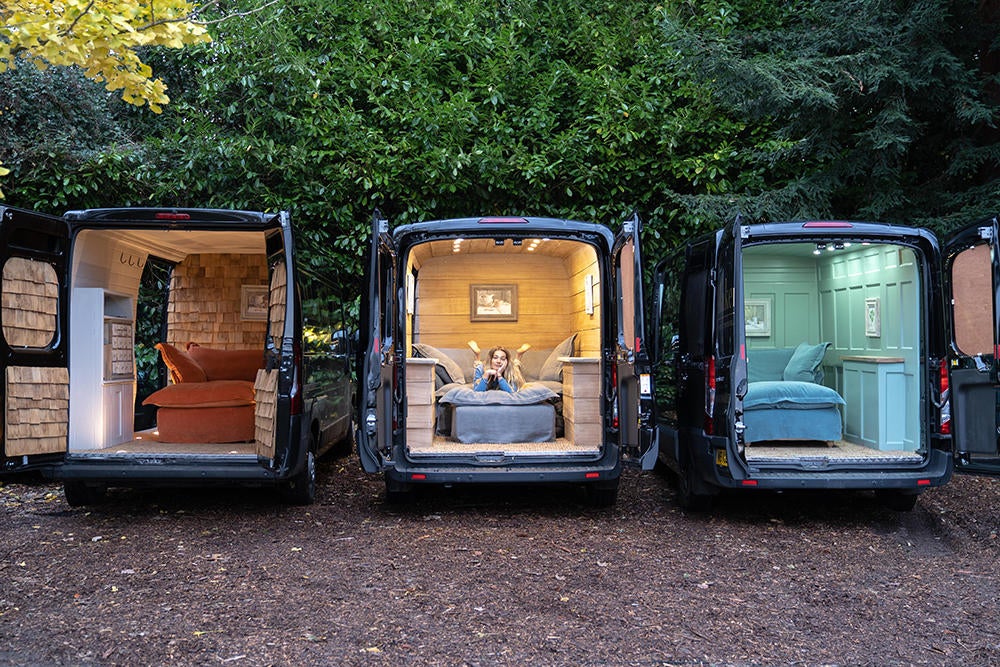 How has the pandemic affected Maker&Son?
There have been COVID-related supply chain issues, but that's something that we'll mitigate in the coming months. Once people are vaccinated, we can return to a more normal process. Factories can operate in a more normal fashion without social distancing measures. It seems to me that by summer we might be back to some semblance of normalcy.
Like many other brands, we've noticed the newfound importance that consumers are placing on the home, and I don't see things that surge changing dramatically once we're out of the woods. Sure, everyone wants to go out and dine safely in a restaurant or go on a trip, but I feel that overall, the home sector has come into its own over the past year. People are realizing that it's worth an investment. We're all still going to spend more time at home moving forward. Many of us will continue to work from home on a more regular basis than we would have before. People are focusing on sustainability more than ever and making good investments in products that last. I don't think that's going to change.
Homepage photo: The Song Sofa with Scatter cushions | Courtesy of Maker&Son