Though the human eye is naturally drawn to symmetry, too much in the same space can wind up looking contrived. Enter asymmetrical decor and furniture. Despite its disproportionate appearance, an unevenly shaped item can moonlight as an unexpected focal point in a uniform room without disrupting the visual balance. Unconvinced? Business of Home found eight pieces with nonsymmetrical patterns and silhouettes sure to liberate a home from the humdrum.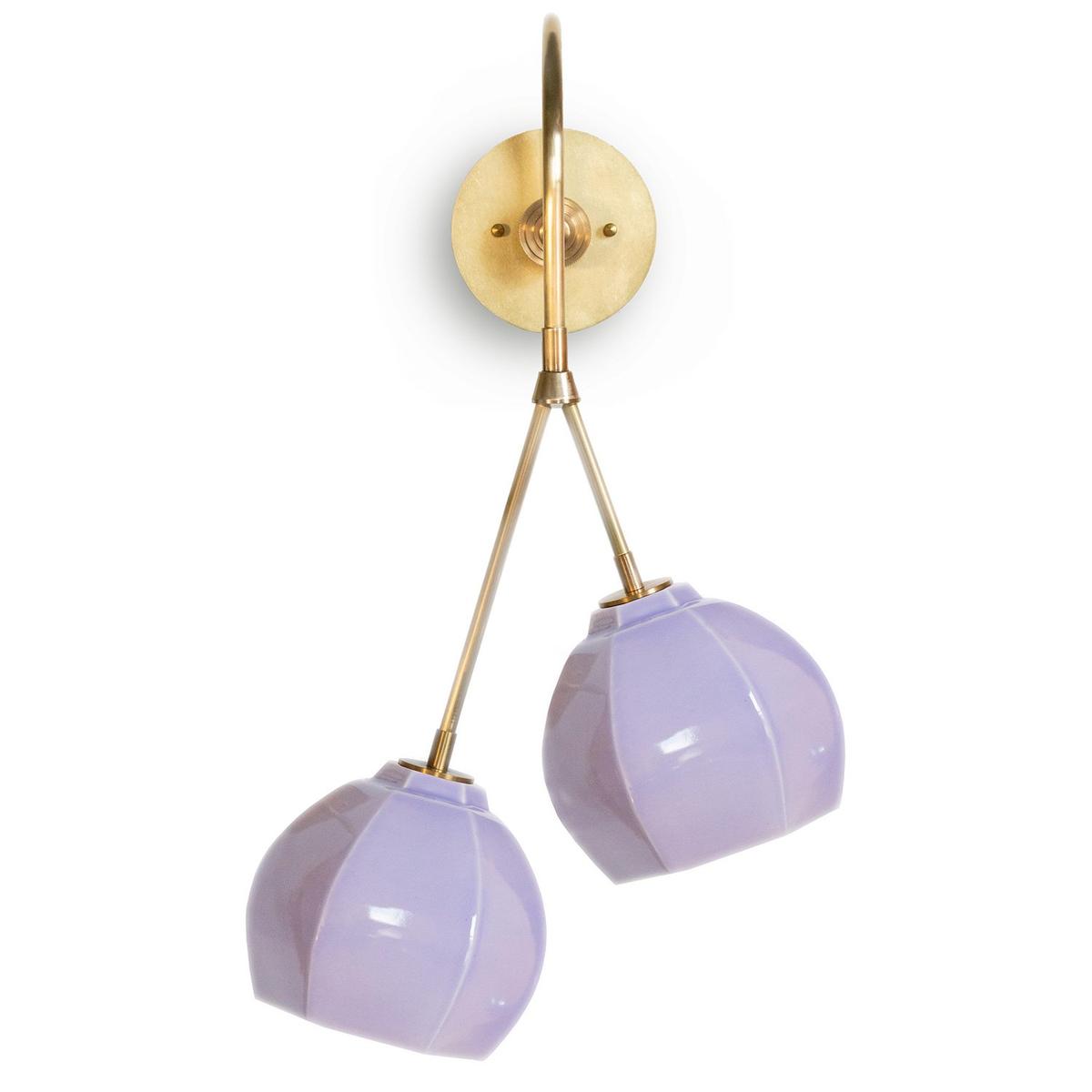 Courtesy of Hwang Bishop Designs
BARNACLE DOUBLE DROP SCONCE — HWANG BISHOP DESIGNS
Like geometric jewelry for your walls, the asymmetrical Barnacle Double Drop sconce by Hwang Bishop Designs features two ceramic shades in a rainbow of colorways, which can be customized so that either the left or right drops lower.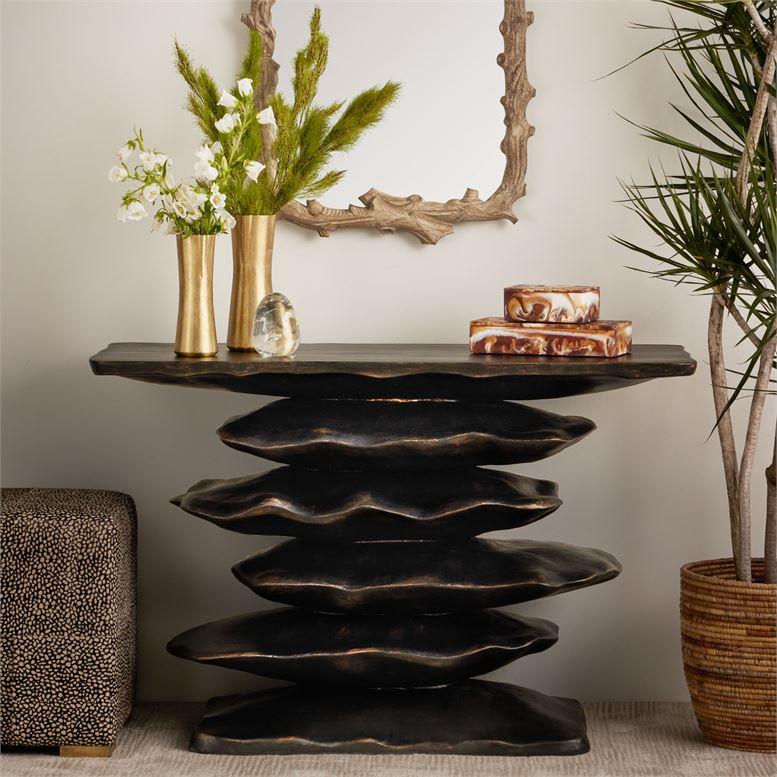 ZURI CONSOLE — MADE GOODS
The undulating Zuri console at Made Goods is constructed of cast resin and evokes the organic shape of stacked rocks.
Courtesy of Lulu and Georgia
BENITA RUG — LULU AND GEORGIA
Inspired by the bold work of Bauhaus weaver Benita Koch-Otte, Nina Freudenberger designed the Benita rug at Lulu and Georgia with a rich, tonal palette and an abstract mosaic motif.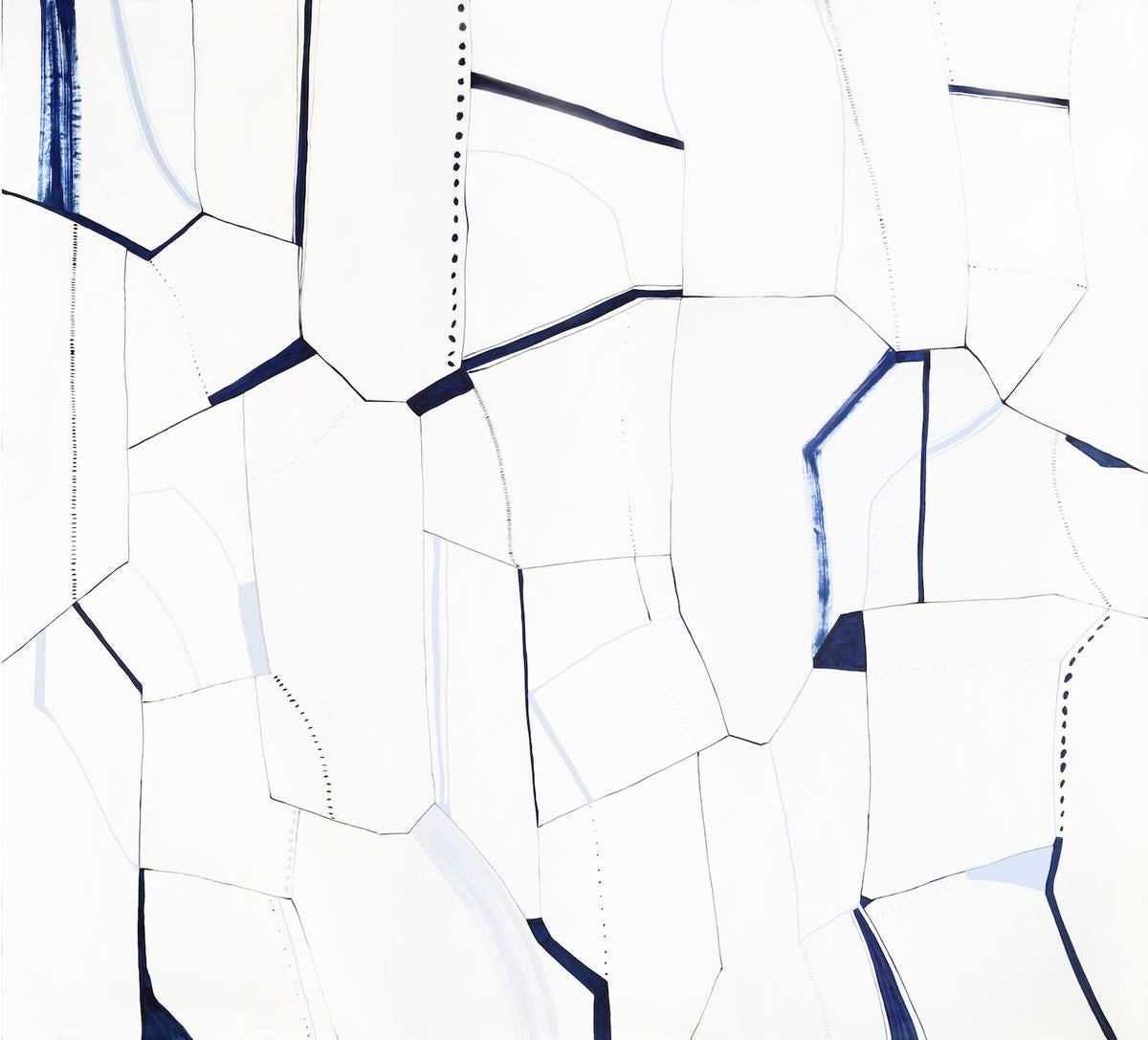 SKETCH — PORTER TELEO
To give the Sketch wallcovering its unique hand-drawn appearance, Porter Teleo embellished each individual roll using the same print in different arrangements. The end result is a playful geometrical motif that looks loose instead of labored.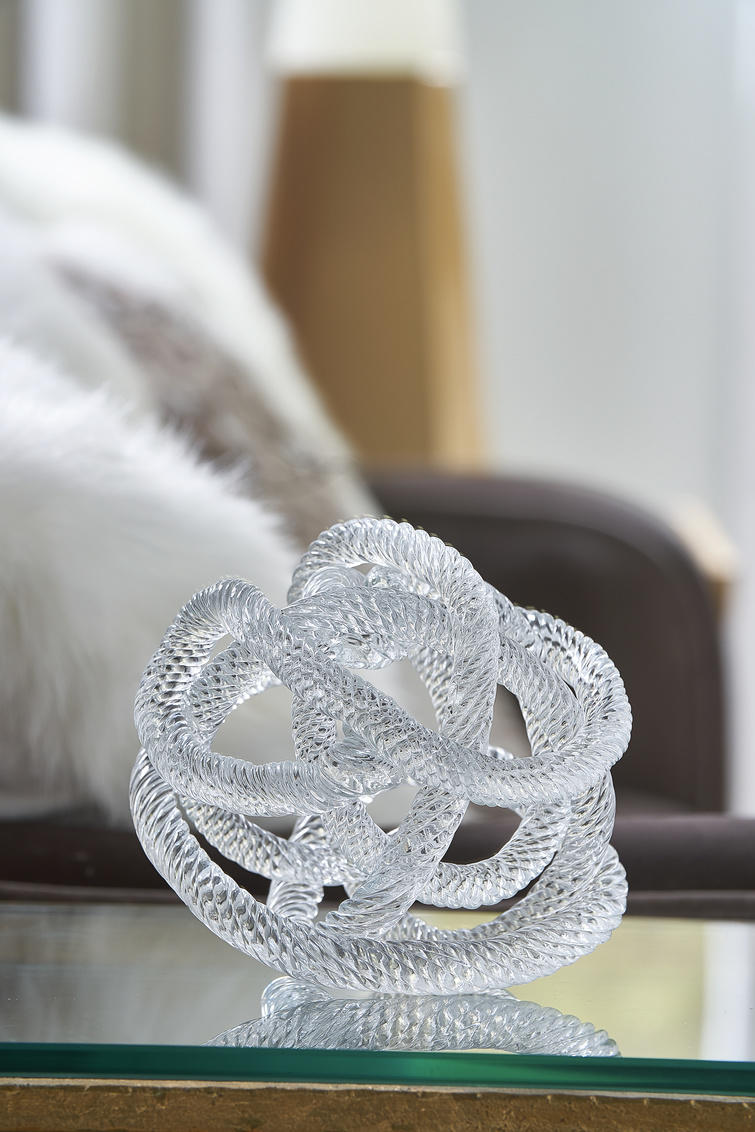 Courtesy of Chelsea House
GLASS LOVE KNOT — CHELSEA HOUSE
Composed of hand-twisted glass rods, the squiggly Love Knot from Chelsea House looks like an intricately tangled ball of rope. Place it on a shelf to score a more fanciful bookcase display, or on a living room side table for a dash of asymmetrical drama.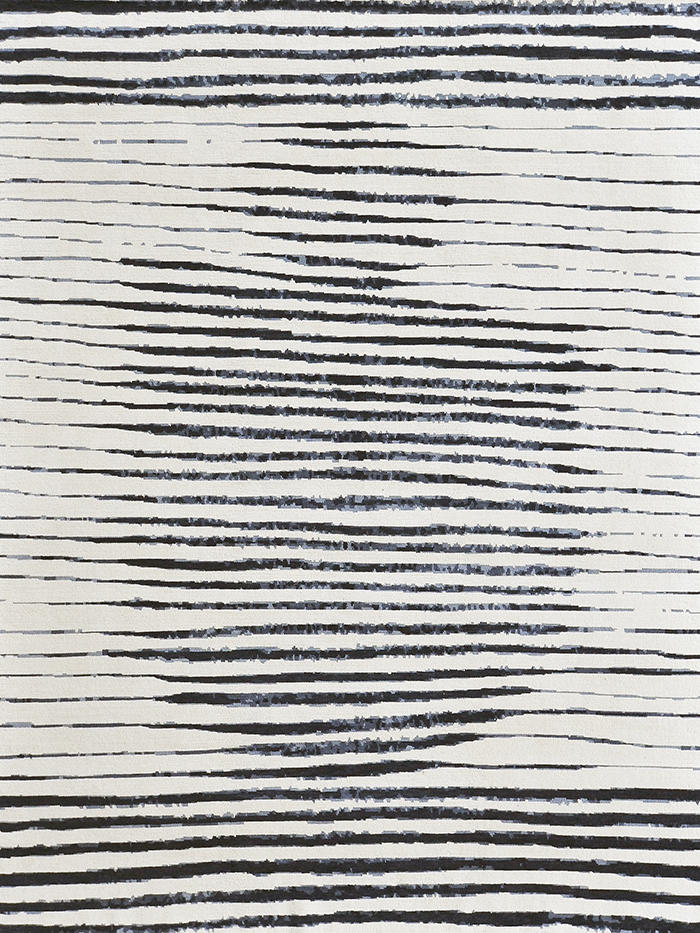 Courtesy of Erik Lindström
BALANCE II — ERIK LINDSTRÖM
Hand-drawn by artist Allison Kunath, the pattern of the Balance II rug at Erik Lindström features irregular linework and asymmetrical forms that mimic an ink-on-paper sketch.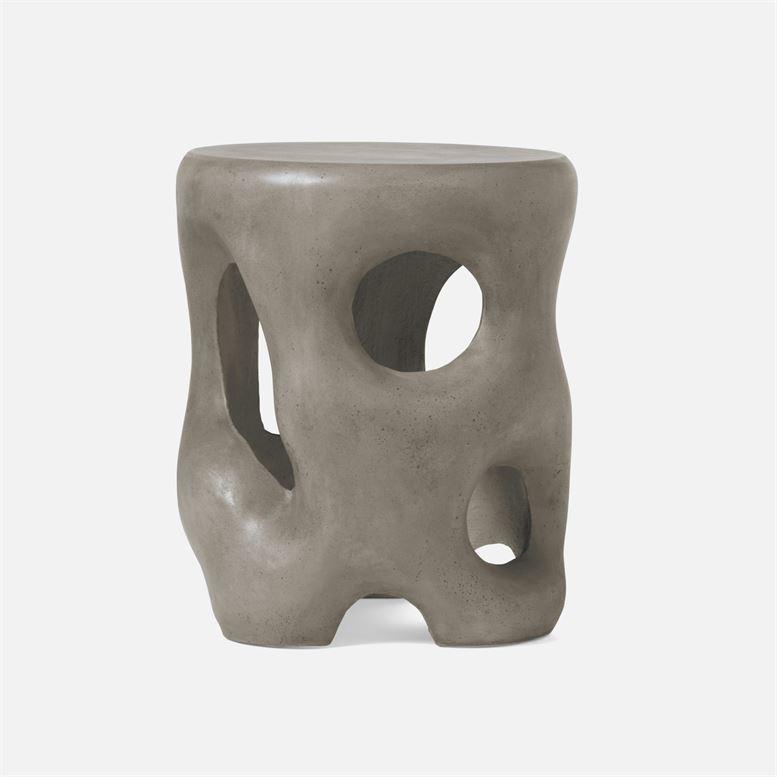 HYDE STOOL — MADE GOODS
Handcrafted in smooth, outdoor-friendly concrete, the Hyde stool from Made Goods boasts a free-form outline and off-center cutouts that will make a statement in any space.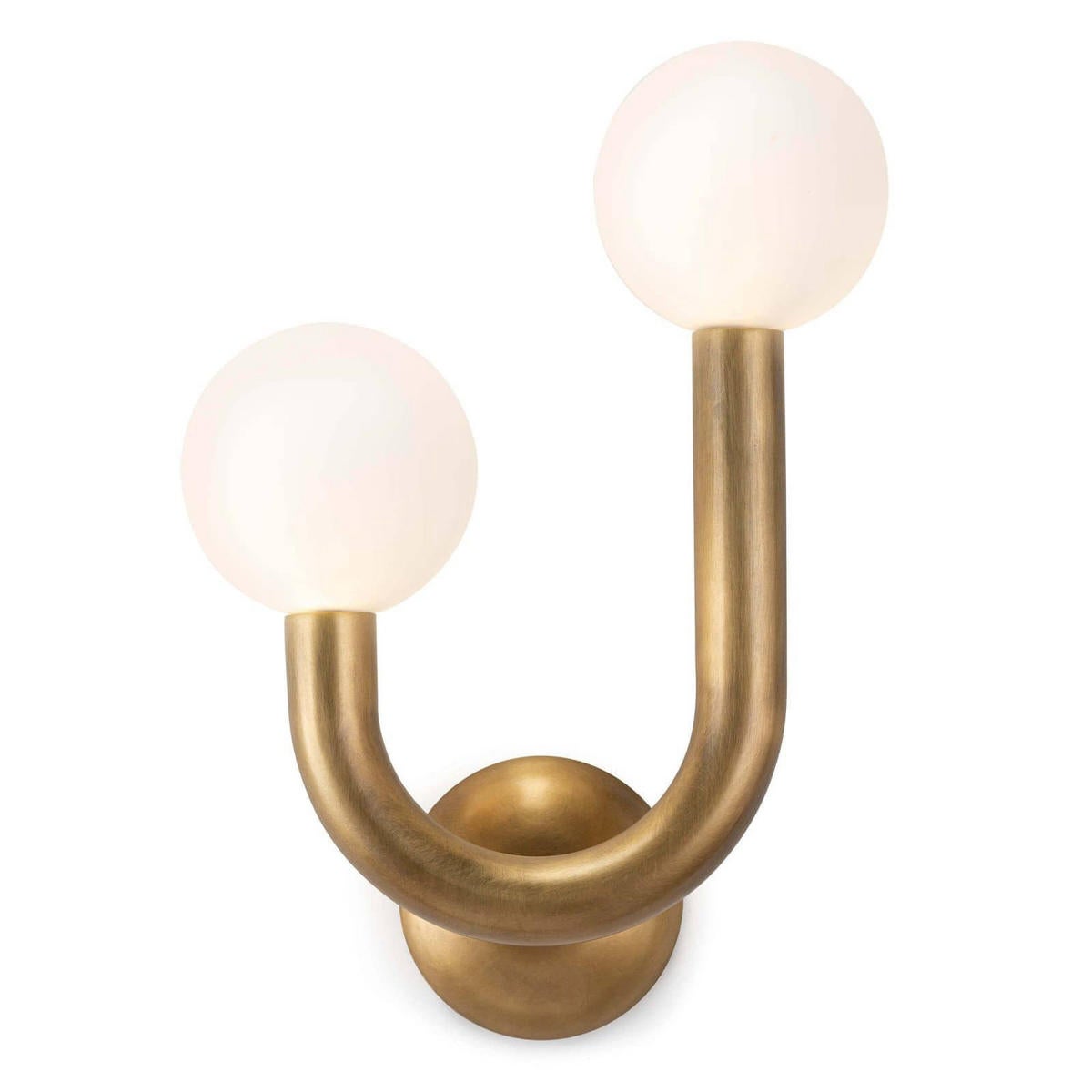 REGINA ANDREW HAPPY SCONCE — LULU AND GEORGIA
The curvy Regina Andrew Happy sconce at Lulu and Georgia boasts matte white bulbs that cast a warm, ambient glow, and an asymmetrical metal tube base that comes in three sleek finishes, including natural brass, oil-rubbed bronze and polished nickel.
Homepage photo: The Zuri console at Made Goods | Courtesy of Made Goods
Products featured in this article have been sourced from BOH's Collections vertical, a showcase of the latest debuts from some of the industry's leading brands.