A timeless classic, the stripe can be dazzling or demure, possessing the power to recede or to make a bold statement depending on the scale. Below, explore seven exciting new ways to mix the pattern in any space.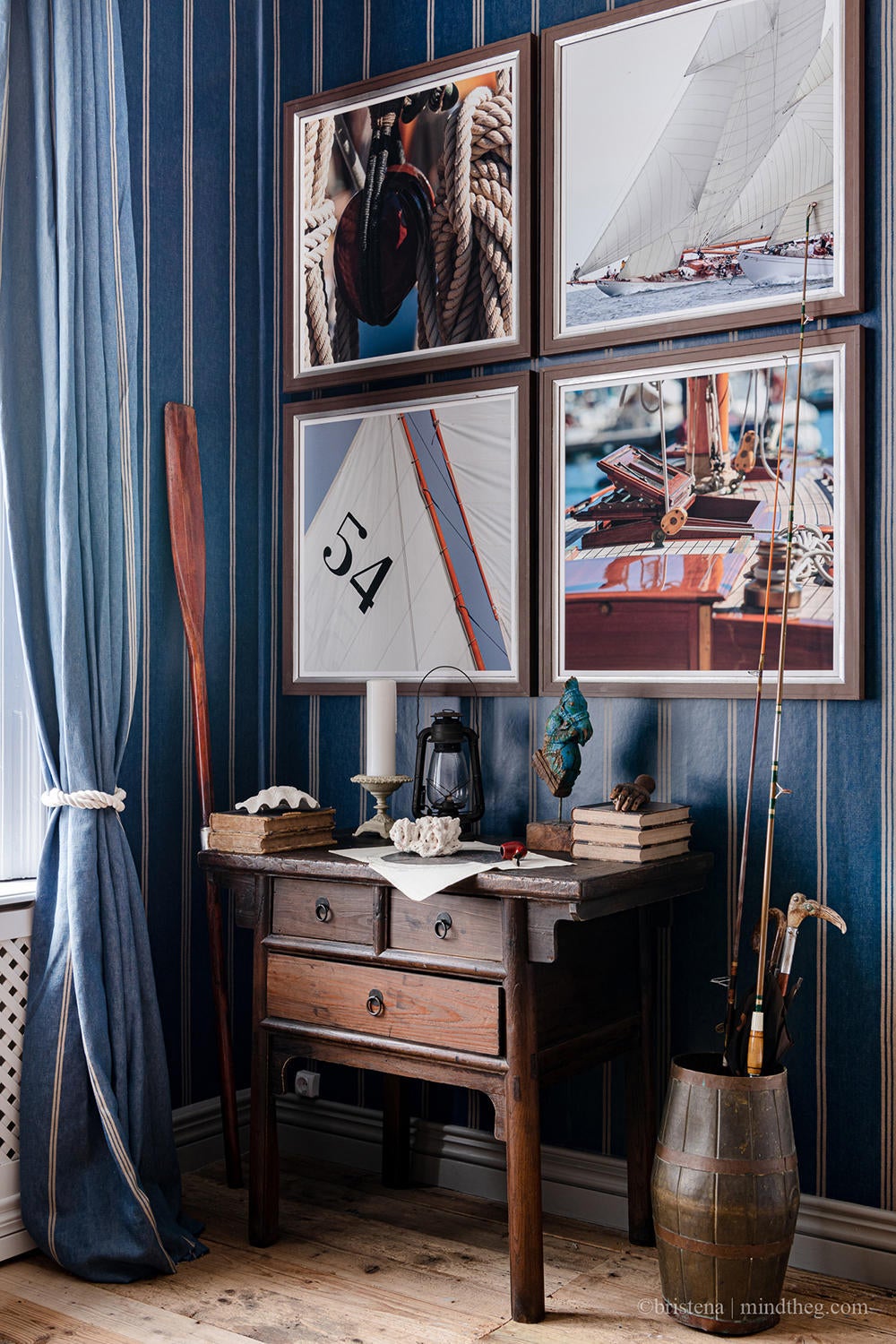 Katalin Stripe — Mind the Gap
Transylvanian home brand Mind the Gap looked to the shores of the Aegean and Ionian seas for this collection. The colors in the Katalin Stripe print bring to mind nautical ropes and deep blue waves.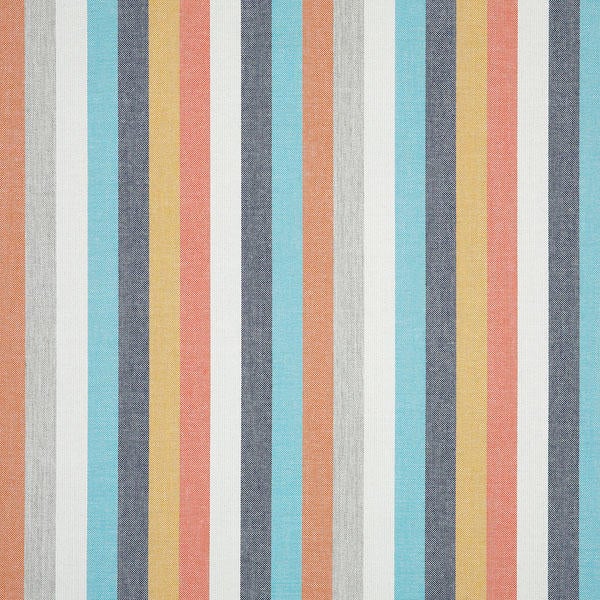 Surround — Sunbrella
This ebullient pattern from Sunbrella captures the feeling of opening a drawer full of summer clothes and being greeted by breezy fabrics and cheerful hues that are slightly faded by the sun.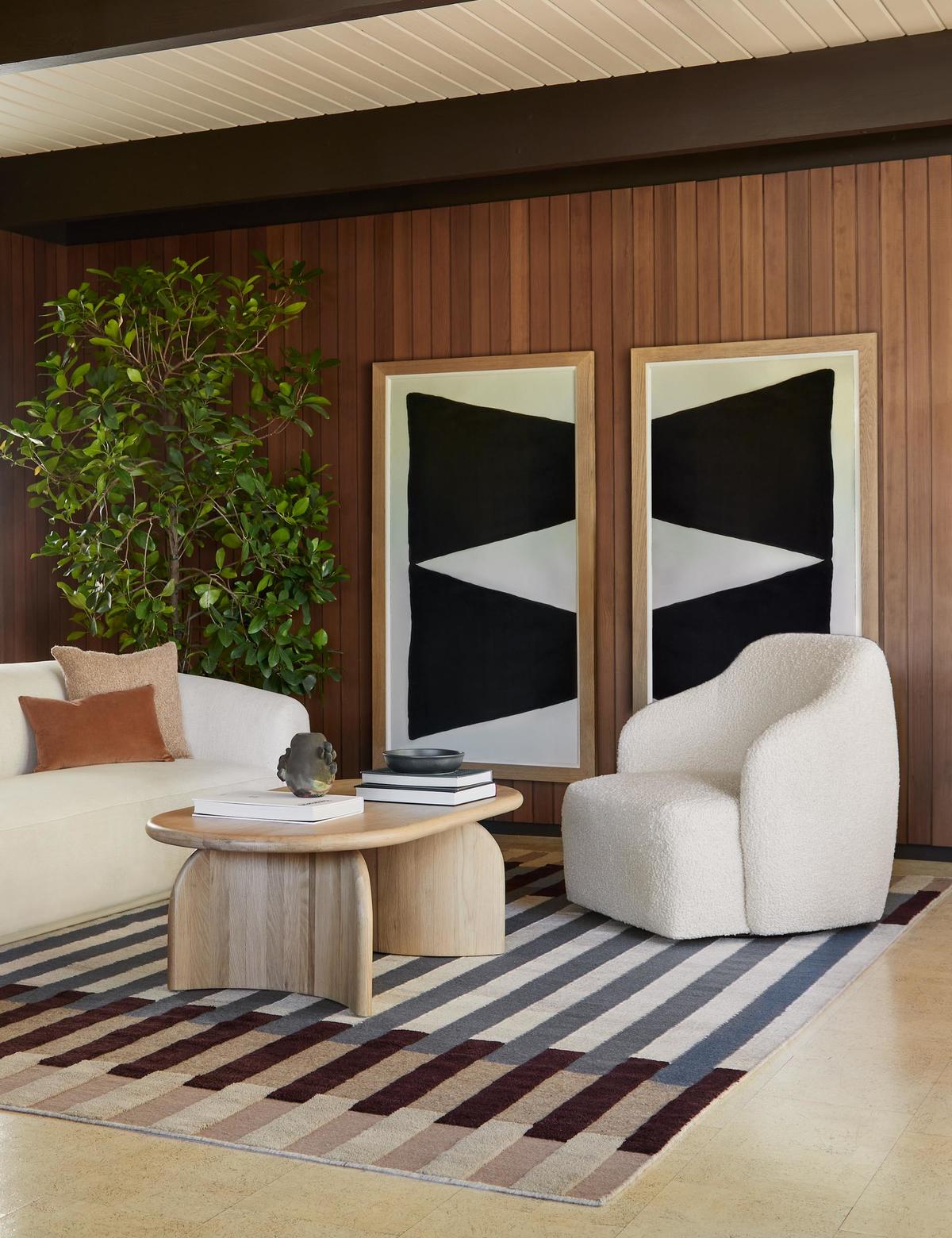 Courtesy of Lulu and Georgia
Otti Rug — Lulu and Georgia
Los Angeles–based interior designer and author Nina Freudenberger collaborated with Lulu and Georgia on a line of rugs inspired by the women of the Bauhaus movement. This hand-knotted rug pays homage to textile designer Otti Berger, who was known for creating minimal, geometric weavings.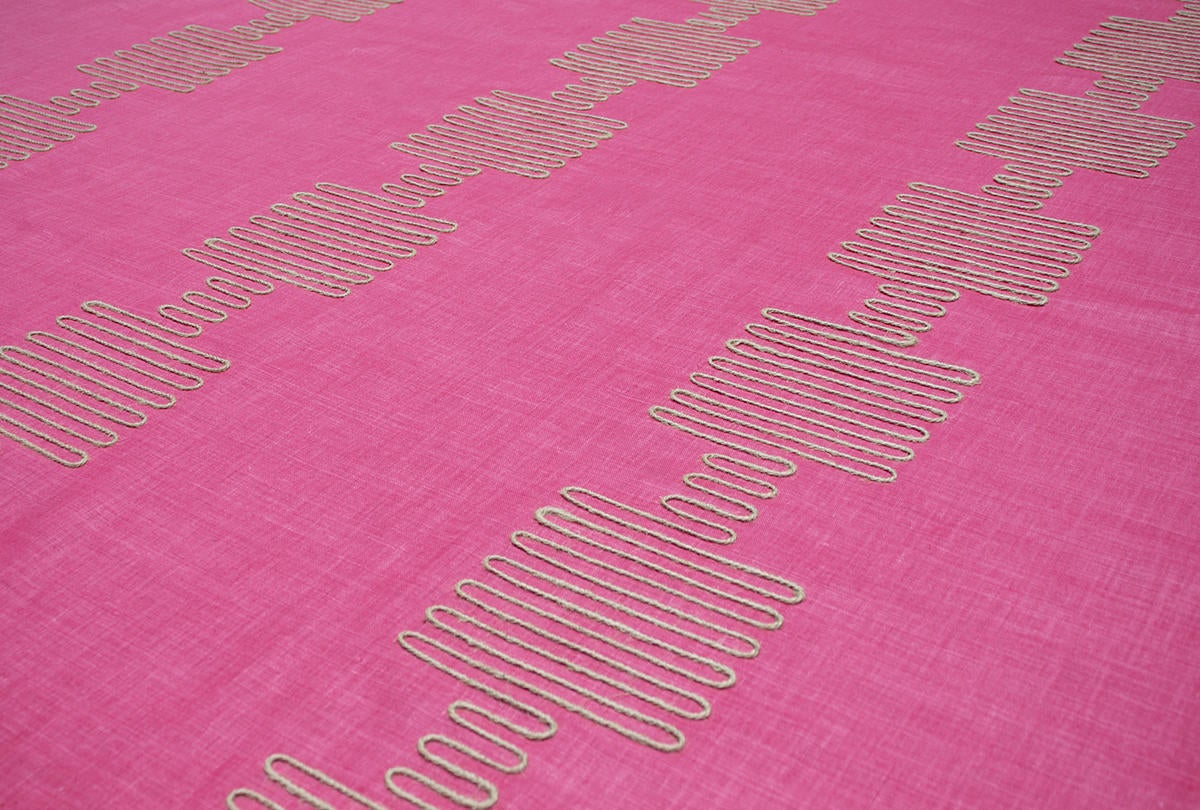 Courtesy of The Vale London
Squiggle — The Vale London
A fun take on a classic stripe, this vibrant magenta pattern from The Vale London—inspired by the cubist movement and Central American tribal art—features textured cord of appliquéd flax undulating across an expanse of chintzed linen.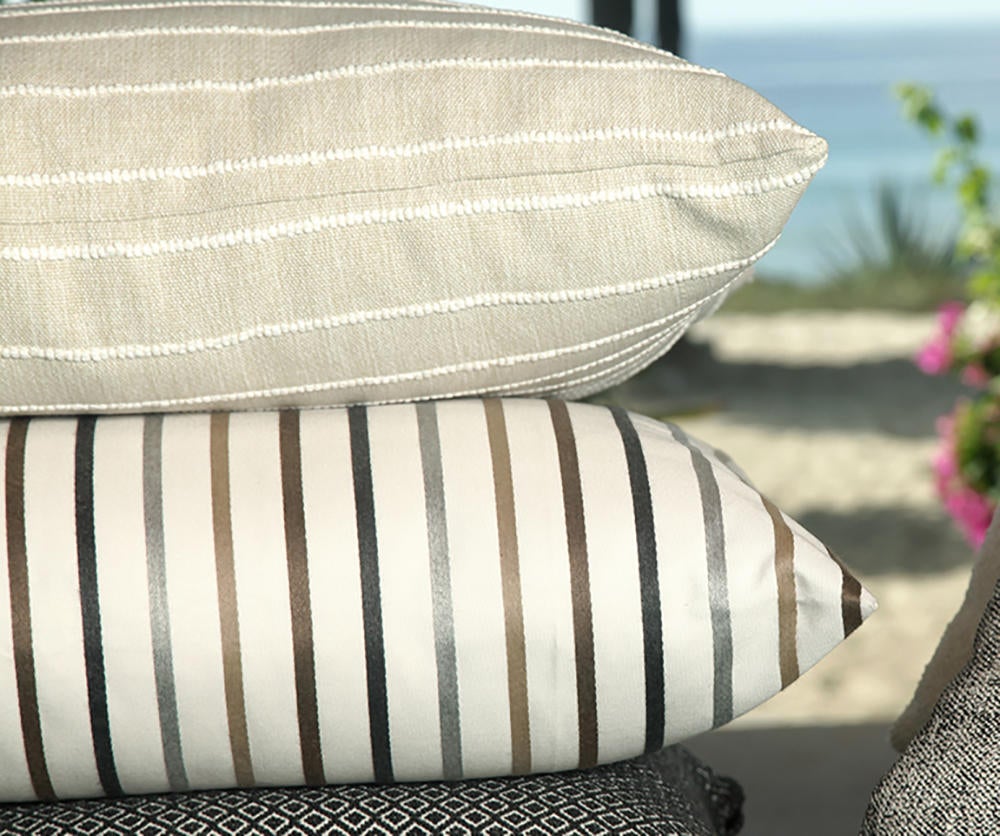 Off The Coast and Seaton Stripe — Kravet Couture
Featuring fabrics made with specialty yarns that provide easy cleanability, these two patterns from Kravet Couture's new Vista collection perfectly accent outdoor furnishings.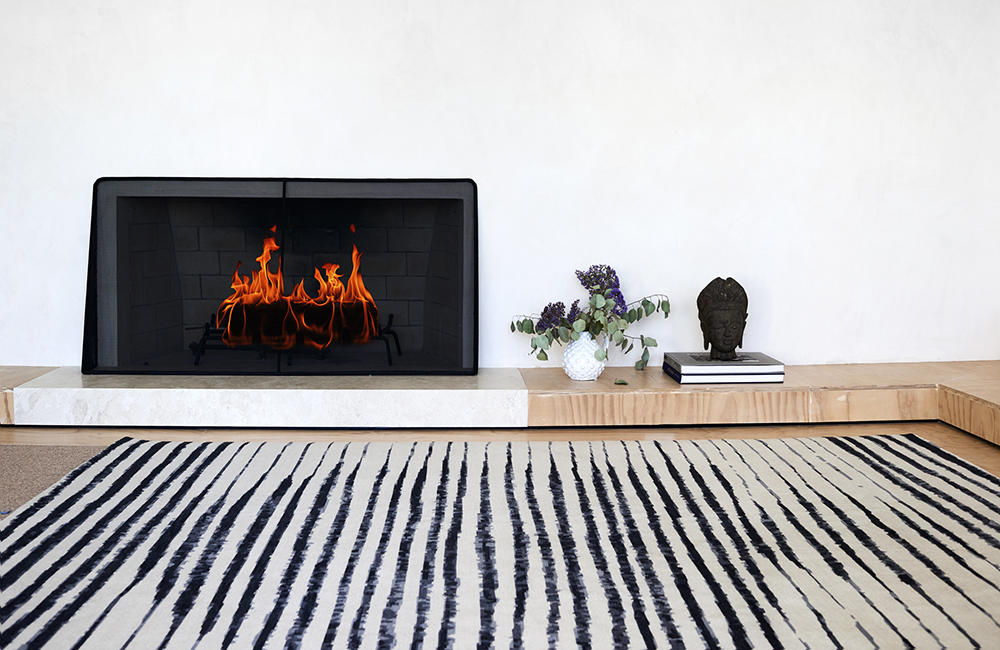 Courtesy of Erik Lindström
Balance II — Erik Lindström
Artist Allison Kunath was motivated by the concept of deconstructed patterns in this two-piece collection for Los Angeles–based rug designer Erik Lindström. Evoking ink on paper, Kunath wanted the lines to find harmony in their irregularity.
Products featured in this article have been sourced from BOH's Collections vertical, a showcase of the latest debuts from some of the industry's leading brands.
Homepage photo: Balance II from Erik Lindström | Courtesy of Erik Lindström