Although blue isn't usually seen as a daring color, that doesn't mean it can't be used in surprising ways. Below, we've curated eight new products that show how striking the hue can be.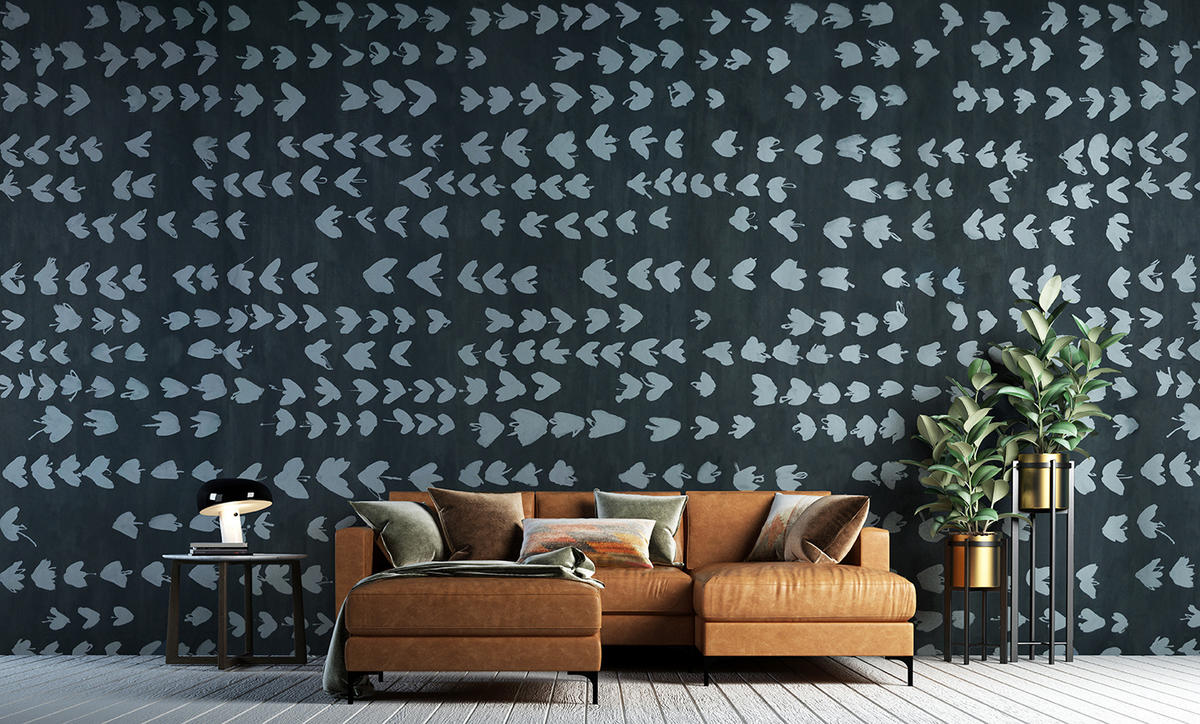 Taking Flight Wallpaper — Porter Teleo
Developed by artist Kelly Porter and interior designer Bridgett Cochran, the co-founders of Porter Teleo, this design is painted on Japanese rice paper and emulates flight patterns, evoking flocks of birds as well as leaves and petals.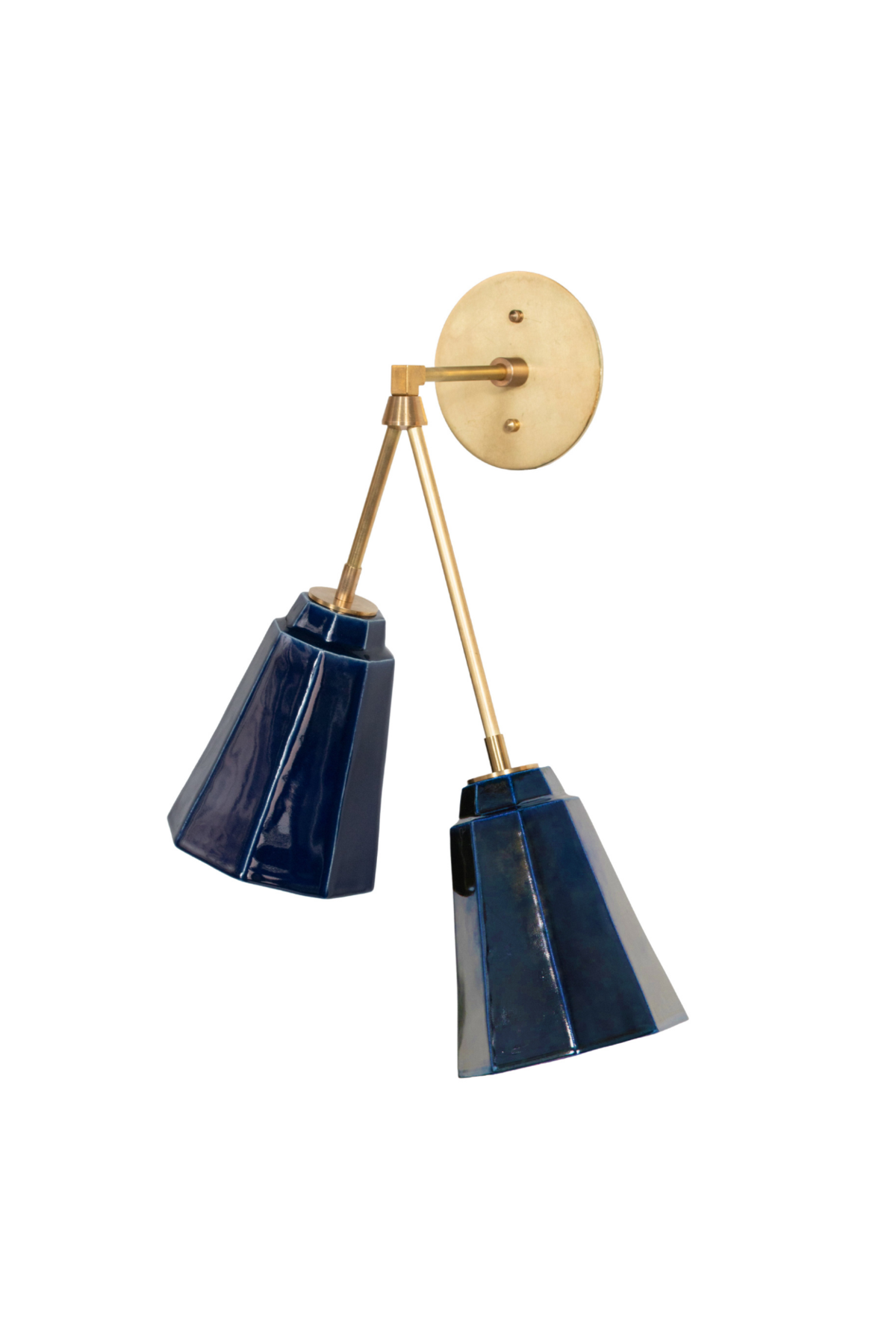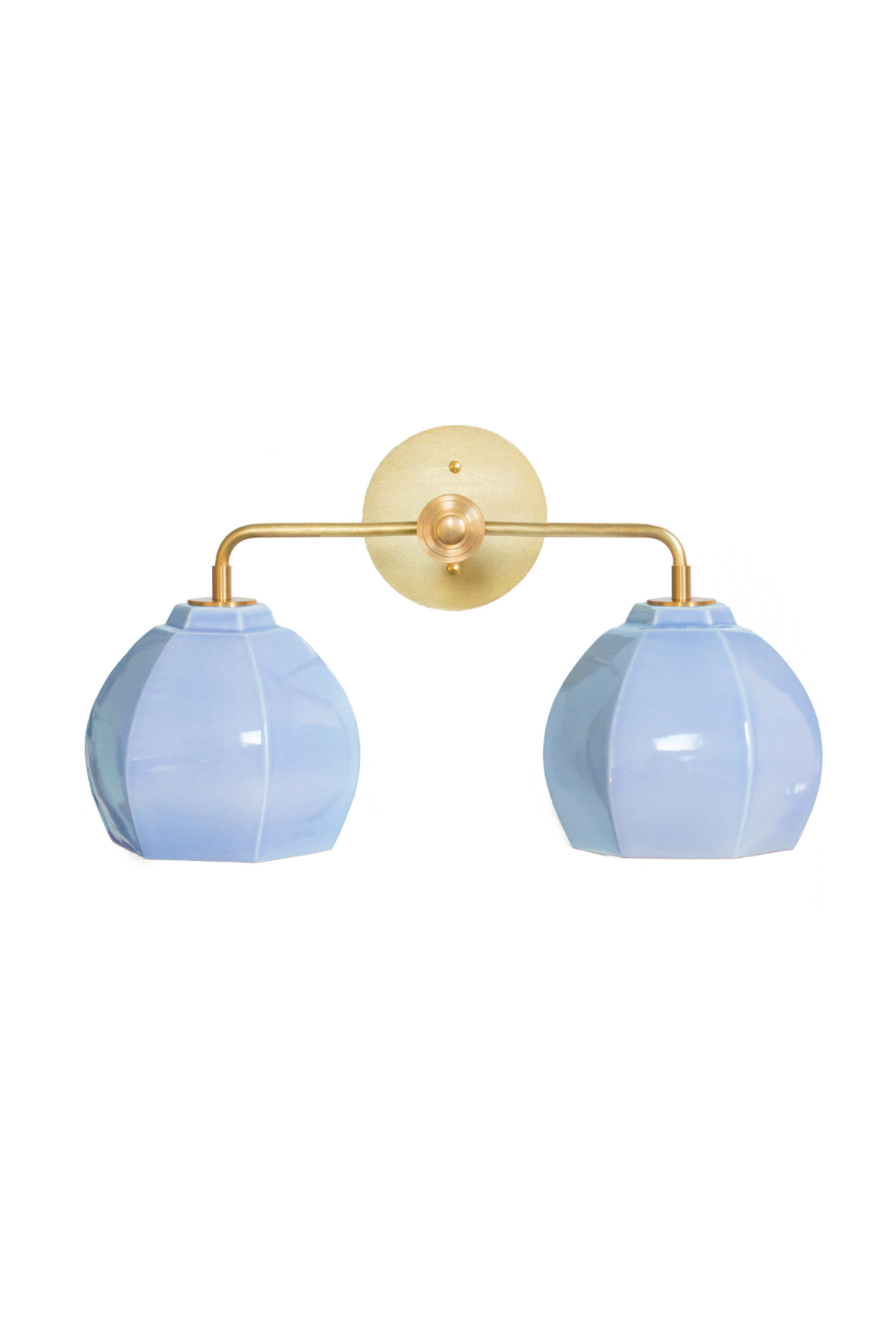 Basalt Double Drop Sconce and Barnacle Double Vanity — Hwang Bishop Designs
Inspired by the intertidal pools that form where sea meets land, this collection of handcrafted ceramic lighting features a range of blue finishes, from a deep navy to a dusty cornflower.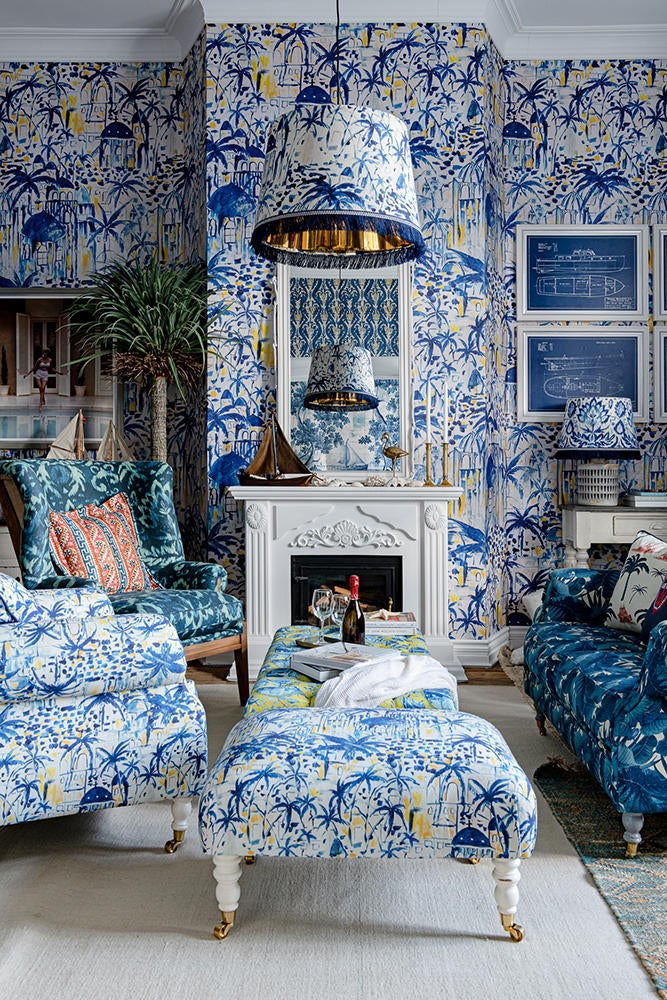 Rhodes Wallpaper — Mind The Gap
This Mediterranean-inspired collection from Transylvanian textile brand Mind the Gap aims to capture the colors and motifs seen on the region's vibrant shores. The Rhodes pattern depicts the architectural style of the Greek island in traditional Hellenic shades of yellow and blue.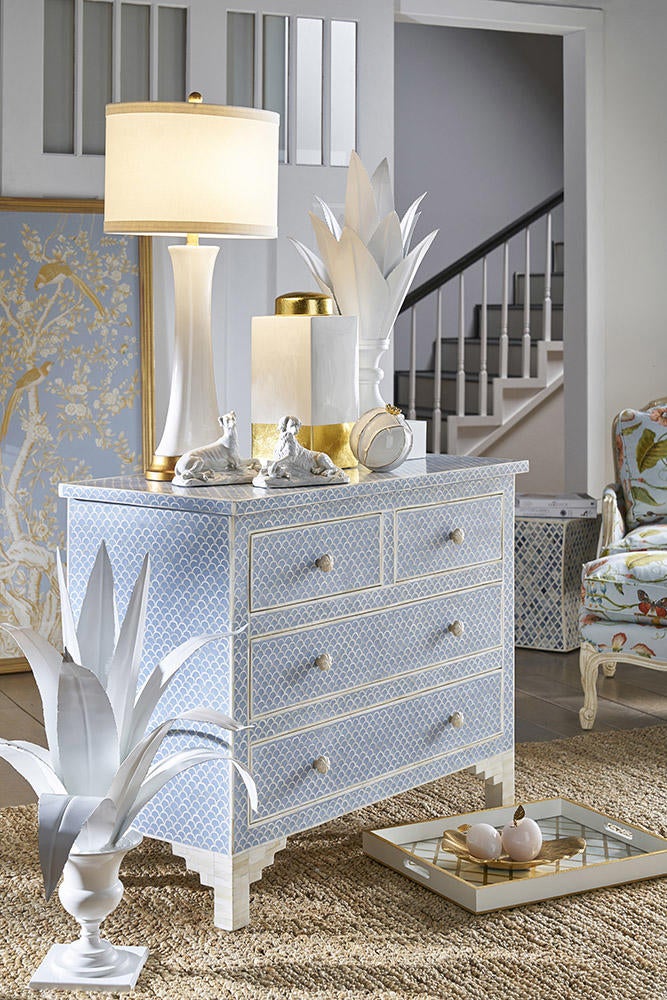 Courtesy of Chelsea House
Milford Chest — Chelsea House
Soft, powdery blue and bone inlay cut quite the striking figure when paired in the fish scale pattern that adorns this chest from Chelsea House. The piece is perfect for a nursery, bedroom or entryway in a coastal home, but would be a memorable addition to any room.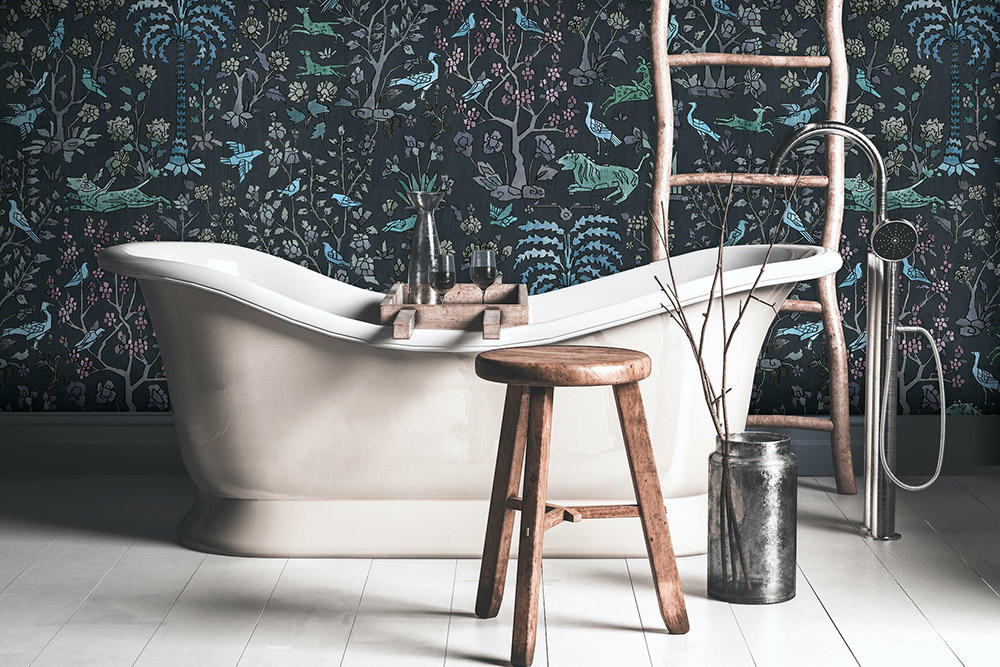 Courtesy of The Vale London
Mighty Jungle Wallpaper — The Vale London
This brooding and bold print from The Vale London is billed as the brand's modern take on ancient Mesoamerican cave paintings. Influenced by the color and diversity of styles in Latin American art and cubism, these scenes are truly one of a kind.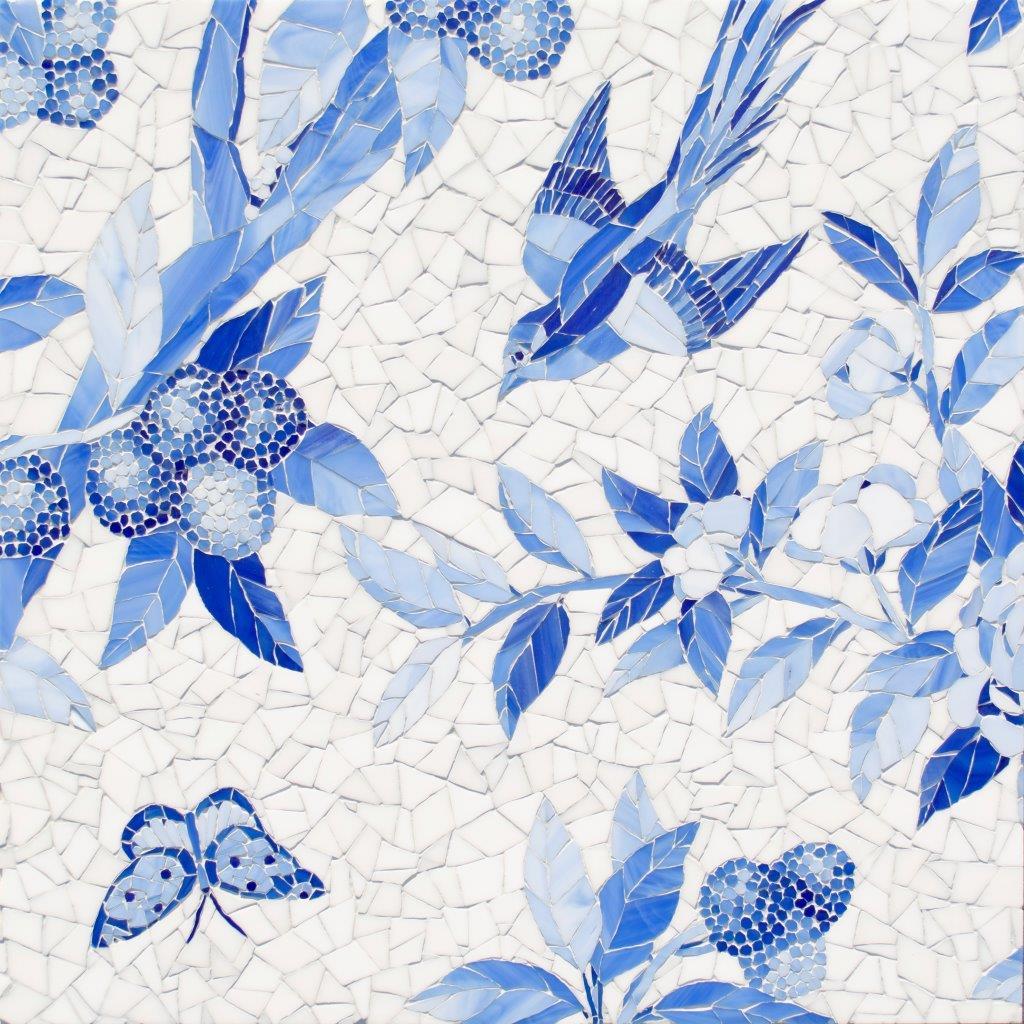 Blythedunes — Gracie x New Ravenna
Mixing the influences of rare Chinese wallpaper and the iconic delft patterns of the Netherlands, this tile mosaic from Gracie and New Ravenna's collaboration comprises jewel glass lapis lazuli, iolite and covellite on a sea glass background.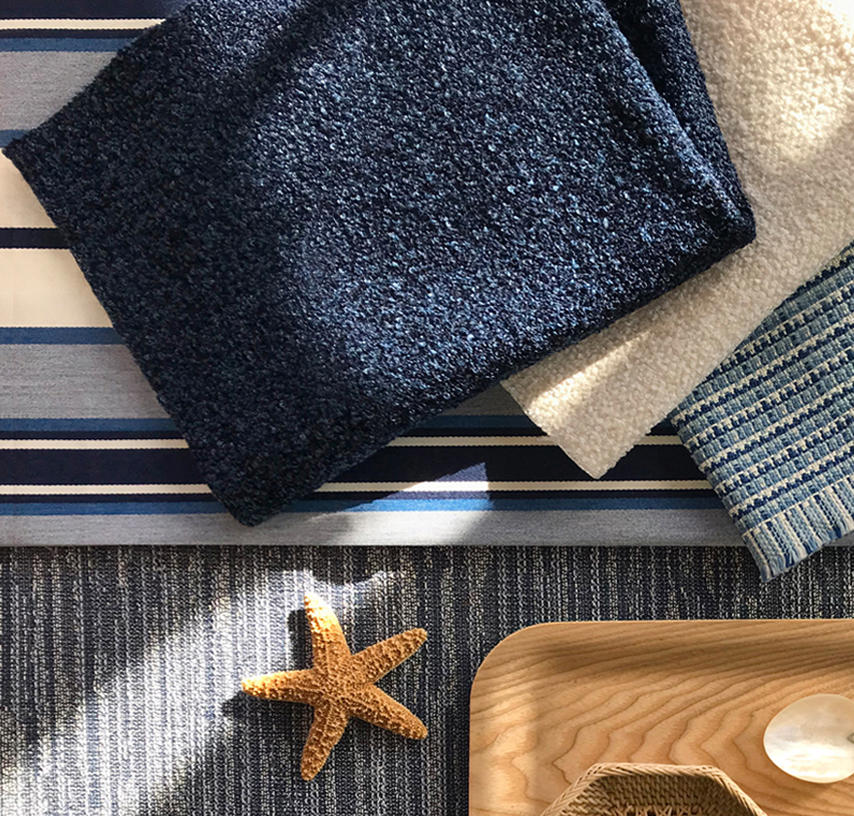 Vista Boucle — Kravet Couture
While Kravet's new Vista collection includes a comprehensive range of blue hues, this inky boucle stands out. Whether it's used indoors or out, the textile, made from environmentally friendly post-consumer recycled materials, is at once cozy and luxurious.
Products featured in this article have been sourced from BOH's Collections vertical, a showcase of the latest debuts from some of the industry's leading brands.