Less than a year after acquiring Donghia in a bankruptcy sale for $1.4 million, Kravet will debut the brand's first collection as a member of its family of brands. As part of the relaunch, Doug Garfinkle, a longtime Kravet employee who was most recently the executive vice president of showrooms, has been named Donghia's creative director.

Donghia was founded in 1968 by legendary designer Angelo Donghia. Though the brand's namesake died in 1985, the influence and popularity of the company, which would also eventually include furniture and lighting, persevered. In 2005, Donghia was purchased by an association of companies led by Italian textile company Rubelli.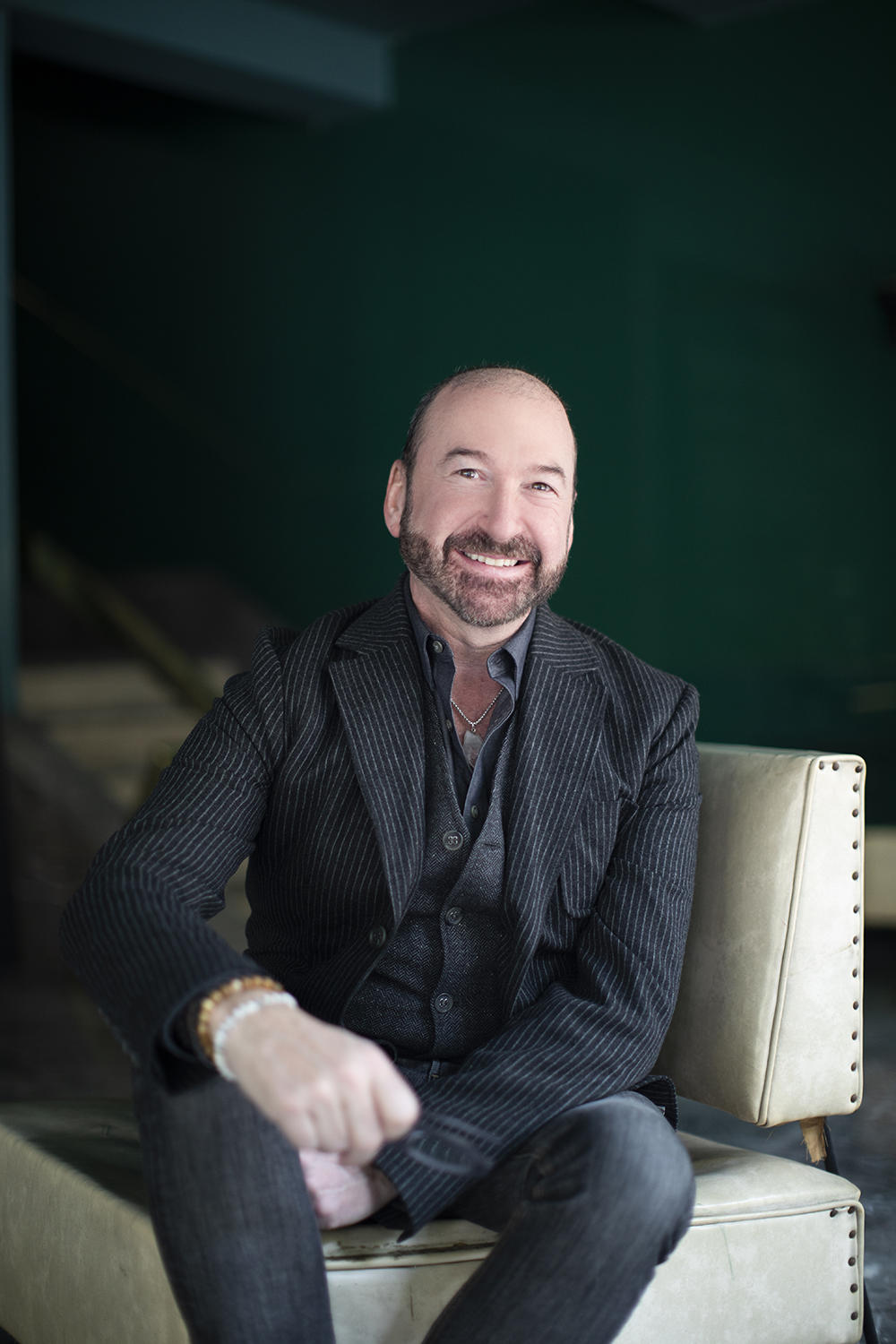 A few years ago, the company began to struggle, then declared Chapter 7 bankruptcy in March of last year, abruptly closing its nine showrooms and firing the majority of staff. At the time of filing, Donghia valued its assets at between $1 million and $10 million, estimating that it owed between $10 million and $50 million to more than 1,000 creditors.
The sale of the company to Kravet, which was finalized in August 2020, included the Donghia brand name, the company's intellectual and digital property, and its designs, archives and inventory. Leveraging those assets, in May Donghia will introduce 450 fabrics, all but 30 of which are pulled from the company's existing style library. Complementing this selection are more than 50 wallcoverings, including metallic grasscloths, a signature of the line.
BOH spoke with Garfinkle about how Donghia fits into the Kravet family (which also includes the company's eponymous line, Brunschwig & Fils, Lee Jofa and GP&J Baker), as well as how the brand will be distributed and its future under this new stewardship.
You've been with Kravet for over 16 years. Why did this move feel like the right fit for you?
Since we bought Donghia, I've been involved in integrating this brand into the larger family of brands that make up Kravet. I was looking for a new opportunity and [company vice president] Lisa Kravet recognized that. I had previously spearheaded the development of Kravet carpet and lighting; I was with Kravet when they acquired Brunschwig & Fils in 2011 and worked on that integration, as well. I really feel that I understand the Donghia brand—I would say it's what most closely aligns with my personal aesthetic, so it feels like an exciting and natural fit in that regard.
What's the timeline for the rollout of this first launch?
We've been working with a huge team to bring the line back to market, which we'll do in May. It's a multifaceted launch because we have furniture, lighting, accessories, wallcoverings and textiles—all of which will be live on a new website for Donghia and in 15 Kravet showrooms in the U.S., London and Paris.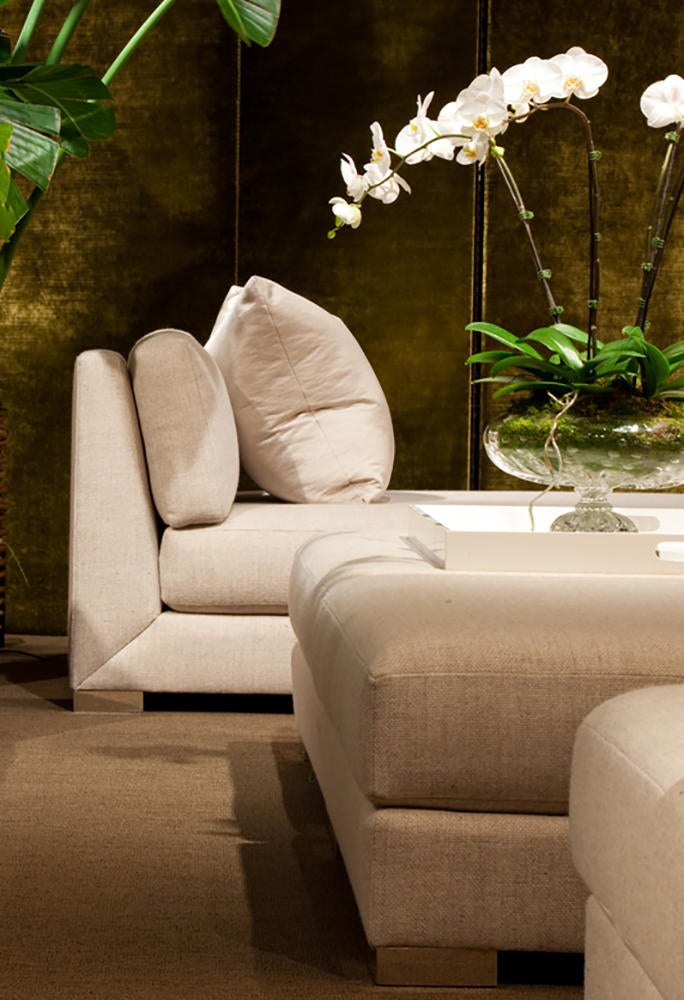 How does Donghia fit into the family of Kravet brands?
I think Donghia holds its own place within it. When I think of Donghia, what I think makes it special is that it has such a legacy and is internationally recognized. Its appeal goes all the way to the Middle East—Donghia has always had a very successful presence there. Thanks in part to its former owners being Italian, the brand has a big European presence, as well. It's a very international brand and aesthetic. Donghia is one of the few brands that encapsulates this concept of American elegance mixed with an international flair, and that really makes up the core DNA of the brand. If you look at Kravet as a brand, it is so large and can fit so many personalities, but Donghia has a more specific point of view.
What are the plans for showrooms? Will Donghia have stand-alone showrooms or become part of existing Kravet spaces?
One of the strengths of Kravet is having brands that coexist harmoniously within our showrooms but still showing the personality of each line. In this day and age, we need to be smart about real estate, but our vision is to have a stand-alone Donghia showroom in New York, hopefully opening sometime next year. That's the vision, but there's no plan in motion yet. In the rest of the country, Donghia will be in Kravet showrooms with dedicated space.
How do you see distribution evolving?
Beyond the plans in May, we're expanding our domestic and international ambitions. Domestically, there will be more representation through our showrooms, hopefully expanding to all of our showrooms eventually—which will be a larger distribution than the Donghia brand has ever had. We'll also target select agent showrooms as well in areas where there aren't existing Kravet showrooms. Internationally, we're getting ready for Paris Déco Off in 2022, where we'll be showing a new collection plus a fall collection, which will mark the brand's European relaunch for textiles. In the EU, Donghia furniture and lighting are still [manufactured and distributed] through Rubelli.
How did you come up with the line that is being reintroduced? Was it based on greatest hits or archival pieces that will resonate today? What made the cut?
We inherited all the Donghia SKUs and did a complete analysis of the history of sales. Like a recipe, we added where we thought there was need. We also assessed what was relevant in today's market—was there something that was introduced later, like 2018, that didn't get a chance to find an audience? There were a few designs that fell into that situation, so we've brought those back, in addition to some fan favorites and some new designs. We're hearing from clients that there are certain styles they're passionate about and would love to see come back. Our collective goal is to restore Donghia to this iconic lifestyle brand that it was—and can be again—and then to continue that legacy.
Homepage photo: Donghia fabrics | Courtesy of Kravet