Veteran journalist Jesse Kornbluth revisits his early-1980s interviews with legendary decorator Angelo Donghia, which were originally conducted for a profile in Metropolitan Home magazine—this time for BuzzFeed, now in the context of newly inaugurated President Donald Trump and his design choices for Trump Tower.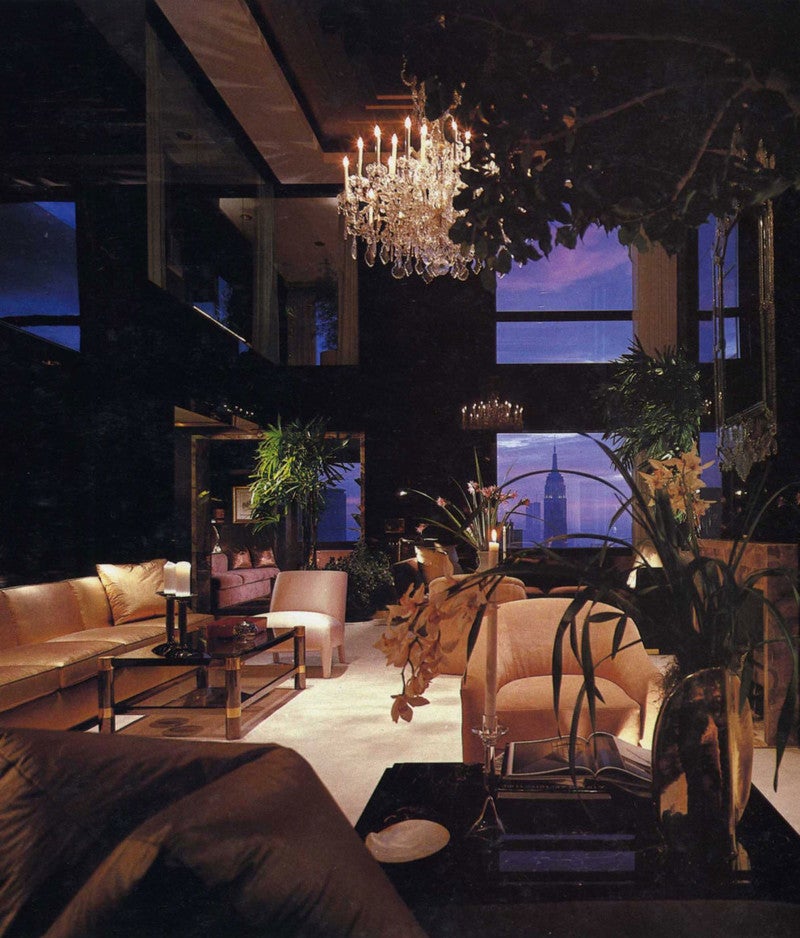 The narrative, posted last week, explores the design of the Trump Tower triplex, Trump's home since 1983, which Donghia and his team designed; the meaning of high society and wealth to both Donghia and Trump; and the ultimate fate of Donghia's original design for Trump's Manhattan home (spoiler: the current design for the abode was executed by an unnamed casino designer). 

"He knows exactly who he is, and what he wants," Donghia told a Town & Country interviewer in 1983 of the real estate executive who would decades later become president. "He has very quick judgment and a very definite attitude about what he likes. With Donald, you don't spend a lot of time wondering whether something is right or wrong—it's a or it's b, and that's that. And everything you do for him has to be done 'great.'"
Find the full story on BuzzFeed.