From a unique objet to a bold vase, decorative accessories are often what make a space truly memorable. Ahead, peruse seven striking new pieces that can take any room to the next level.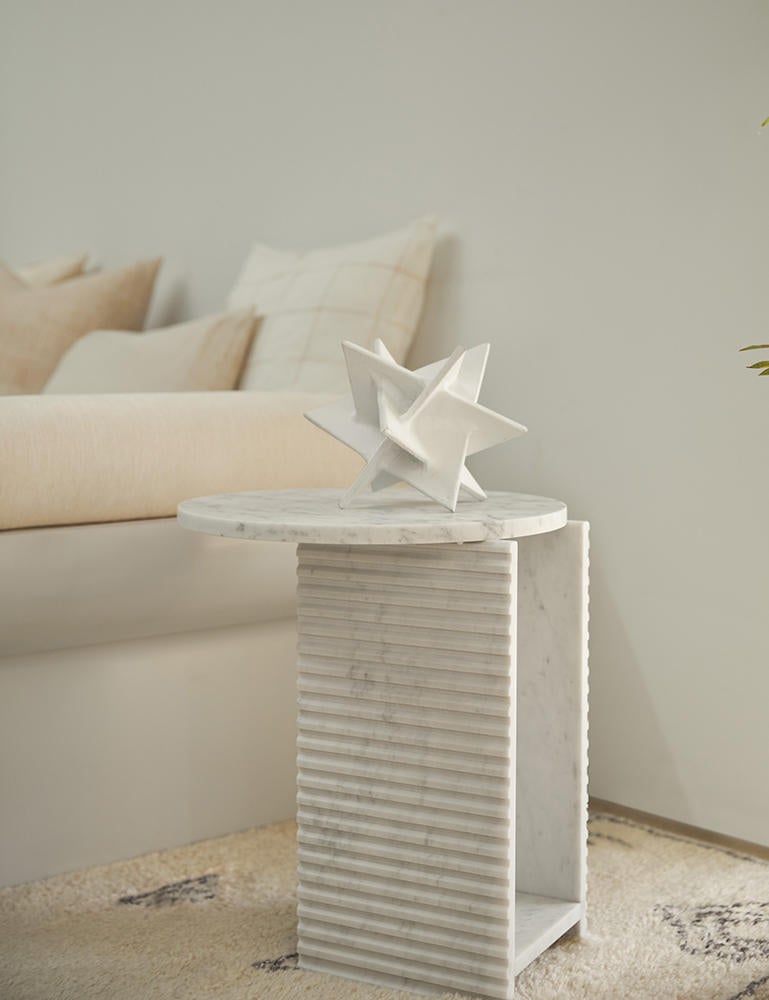 Courtesy of Lulu and Georgia
Regina Andrew Origami Star — Lulu and Georgia
While Regina Andrew's Japanese-inspired objet from Lulu and Georgia looks as though it could be made of a hefty plaster or marble, it's actually composed of lightweight aluminum. Its powdery white finish softens the angular figure, making it perfect as a statement piece or mixed in with other objects.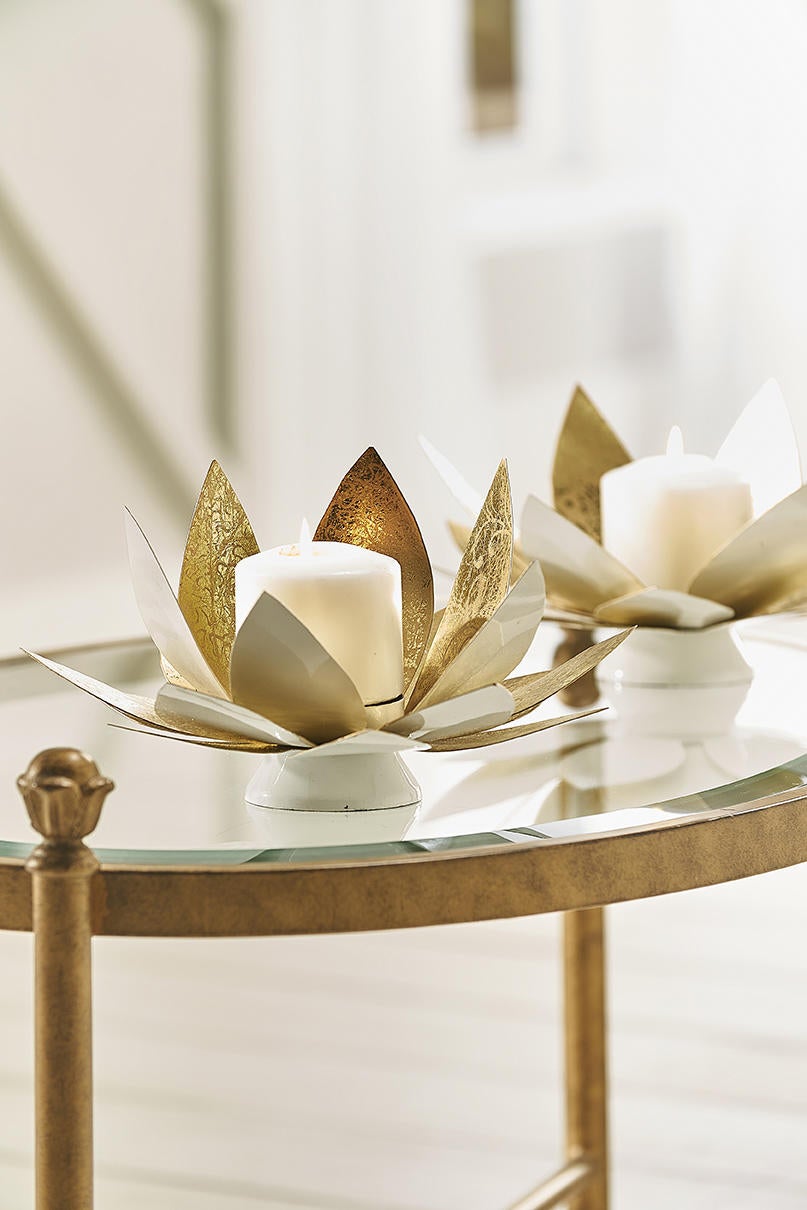 Courtesy of Chelsea House
Lotus Candleholder — Chelsea House
Capturing the beauty of a flowering lotus, this white-lacquer and gold-leaf candleholder makes an elegant statement. Though it's made of steel, the petals have a dainty, delicate quality like the flower that inspired the piece.
Courtesy of Bevolo Gas & Electric
French quarter Patio Lantern — Bevolo Gas & Electric Lights
Bevolo has translated its craftsmanship and signature style into a collection of portable lanterns. Designed to be used with large candles, the French Quarter patio lantern makes a dreamy addition to a tablescape or an outdoor seating area.
Courtesy of Mitchell Gold + Bob Williams
Wood Burl Sculpture — Mitchell Gold + Bob Williams
Bold curves mingle with the beauty of the natural wood in this sculptural piece from MGBW. At once organic and refined, it can easily sit anywhere that a pop of personality might be needed.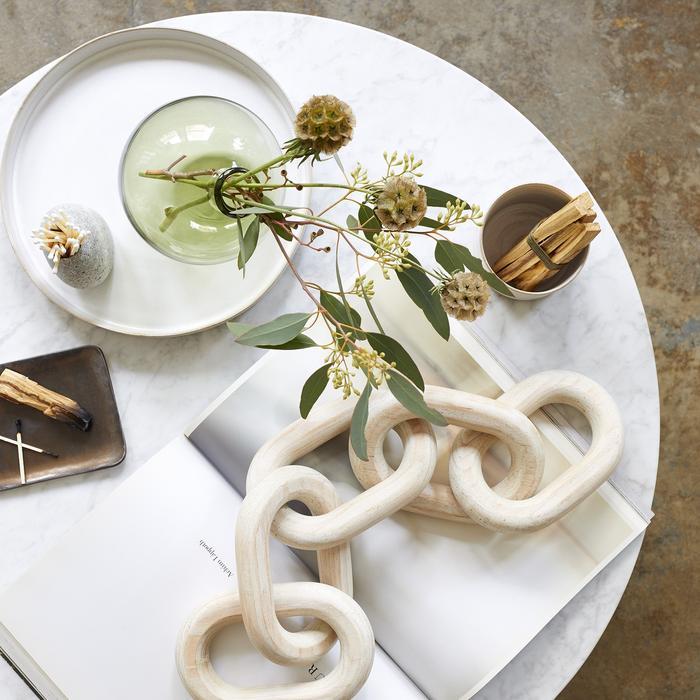 Pale Wood Chain — Bloomist
Crafted in Honduras, Bloomist's pale wood chains are hand-assembled and whitewashed, creating natural variations and making each piece truly one-of-a-kind.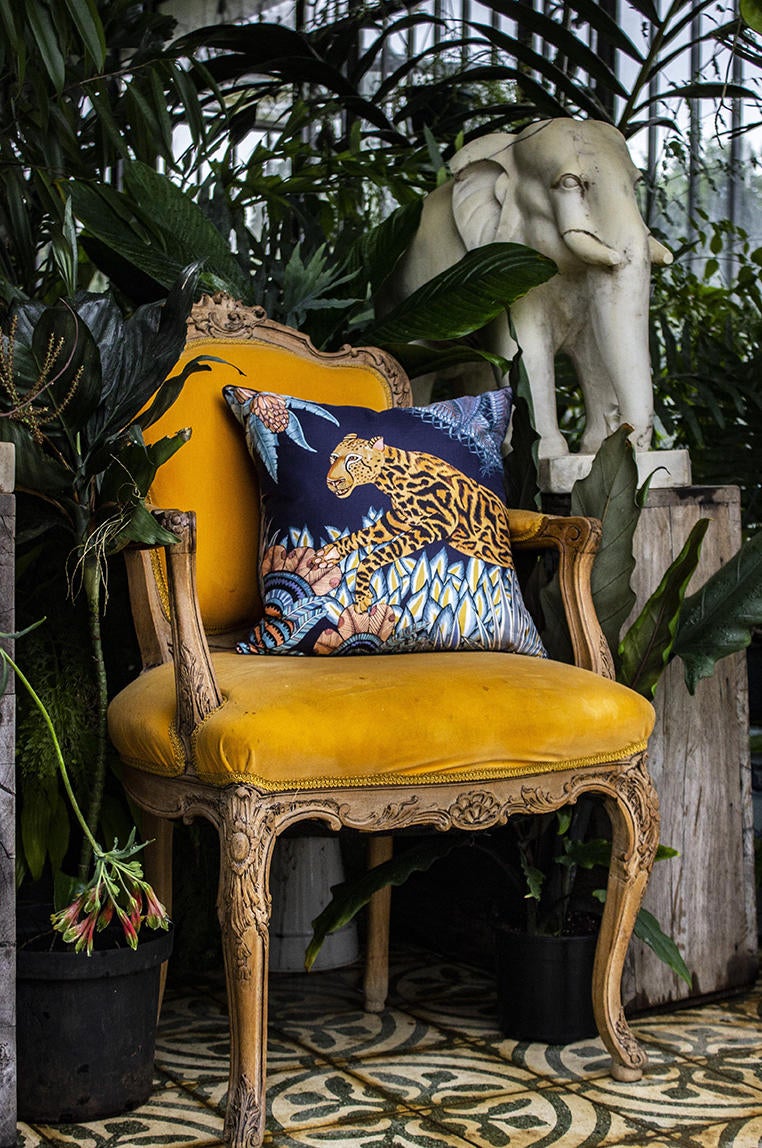 Cheetah Kings Pillow — Ngala Trading Co.
U.S. showroom Ngala Trading Co. partnered with the South African textile brand Ardmore on a jungle-inspired collection. Patterns like the Cheetah Kings feature vibrant hues and bold interpretations of South African heritage.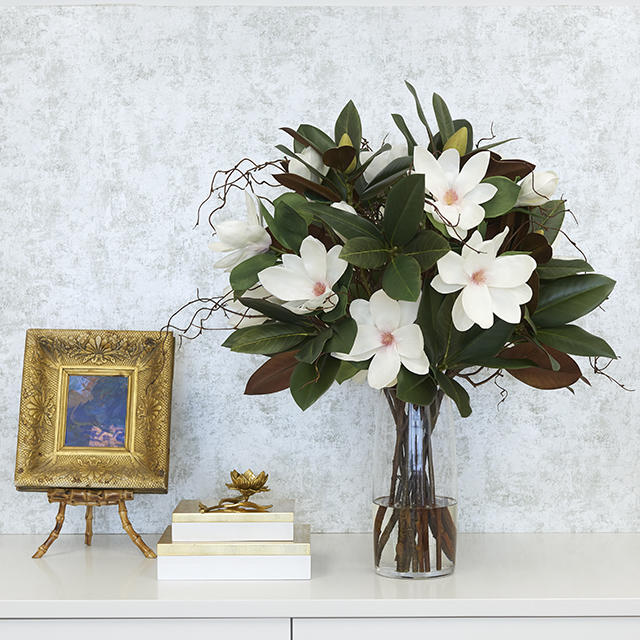 Courtesy of Diane James Home
Magnificent Bouquet — Diane James Home
Renowned for creating beautiful faux floral arrangements, Diane James Home made this new collection of magnolia blooms from a combination of natural fabrics, real bamboo and preserved moss. The result is a stunning and timeless bouquet.

Products featured in this article have been sourced from BOH's Collections vertical, a showcase of the latest debuts from some of the industry's leading brands.