The holidays are here, and these industry players are making moves. Read on for Business of Home's December roundup of new hires in design, manufacturing, media and more.
TO THE TRADE
Gabriella White, parent company to Summer Classics, Gabby and Wendy Jane, has appointed Ashley Hullette as its new general manager of manufacturing. Hullette joins the company with 20 years of industry experience, having started his career as an upholsterer at Bradington Young, most recently serving as the general manager at Williams-Sonoma. In the new position, he will lead all upholstery operations at Gabriella White's manufacturing site in Pelham, Alabama.
Holly Hunt has named Elizabeth Brown to the position of senior vice president of digital, where she will lead the integration of the company website with its network of brick-and-mortar showrooms. Brown joins Holly Hunt from digital consignment marketplace Viyet, where she was a founding team member and CEO. When Viyet was acquired by Sotheby's in 2018, she became the CEO of Sotheby's Home, overseeing the merger for one year.
Rocky Mount, North Carolina–based home goods manufacturer Chelsea House has named Pam Cain as its new president. Cain has spent more than 30 years with the company, and takes over for former president Bill Cain (no relation), who was at the helm for more than two decades.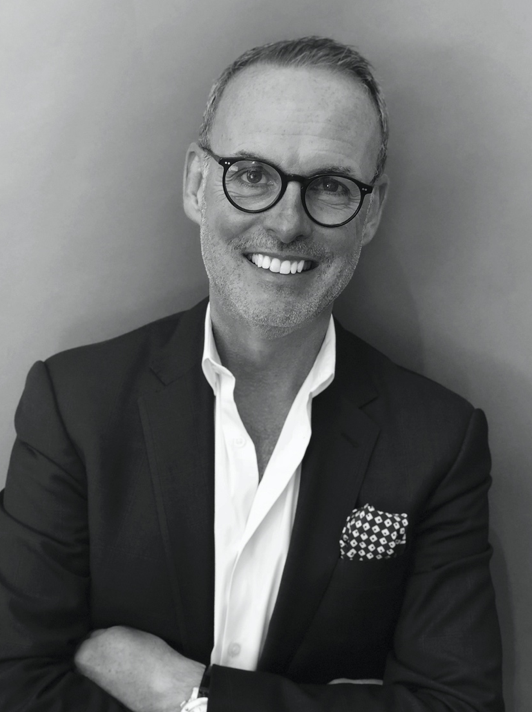 Courtesy of St. Charles New York
Luxury kitchen brand St. Charles New York welcomes Richard Blanchette as its new showroom and client engagement manager in the A&D Building Showroom in New York. Blanchette brings 20 years of luxury brand experience, including executive positions at Ralph Lauren, Baccarat, Waterworks, Coach and most recently, RH, where he served as associate gallery leader and chief revenue manager at its New York flagship showroom. In the new role, he will manage St. Charles New York's showroom and engagement process, working with new and prospective trade and private clients.
St. Charles New York has also appointed Francesca Santiago as its new executive administrator. Santiago brings more than 15 years of furniture showroom experience to the position, joining the company from Poliform USA, where she served for seven years as a showroom administrator. In the new role, she will work closely with Blanchette in support of the showroom, client service and project delivery.
E.W. Kitchens at the Michigan Design Center has named Shawnette Kohler as its new showroom manager, where she will draw on a three-decade career in business management along with five years of experience in the design industry.
MEDIA & PR
Kelsey Keith has accepted the position of editorial director at Herman Miller. Keith joins the company with more than a decade of experience in the world of design media, having held editorial posts at Dwell Media and Vox Media. Most recently, Keith was the editor in chief of Curbed.
Meredith Digital has named Alysia Borsa as its new president and Amanda Dameron to the newly created role of chief digital content officer. Borsa, formerly the company's chief business and data officer, has worked at Meredith for nine years, with nearly a decade of experience across the media and technology industries. Dameron joins Meredith from Tastemade, where she served as the brand's head of content for three years, having spent nearly a decade as the editor in chief of Dwell prior to joining Tastemade.
Apartment Therapy's media site, Kitchn, has appointed Nina Elder as its new executive food director. Elder previously served as the executive food editor for six years at Rachael Ray In Season, and before that had editorial roles at Bon Appétit and Better Homes & Gardens.
Kylie Lynch is stepping away from her post as an assistant account executive at Nylon Consulting after two years of representing industry creatives. Her next venture will see her return to the U.K.
DESIGN & ARCHITECTURE
Seattle-based architecture firm Olson Kundig has announced the promotion of three team members to principal: Elizabeth Bianchi Conklin, Ming-Lee Yuan and Steve Grim. Bianchi Conklin has worked across a range of regional and international projects since joining the firm, leading all aspects of design, production and management; Yuan has worked both residentially and commercially as an architect, also coordinating Olson Kundig's international internship program; and Grim's career with the firm has seen him working on projects from single-family homes to commercial agrarian projects.
MANUFACTURING & RETAIL
Nesquehoning, Pennsylvania–based ELK Group International, known for its selection of designer lighting, has appointed Michael Van Derlofske to the position of vice president of sales for retail business development, where he will oversee the expansion of EGI's e-commerce division. Van Derlofske joins the company from Quoizel Lighting where he has held leadership positions across sales management and e-commerce business development.
INDUSTRY ORGANIZATIONS
The American Society of Interior Designers has named Steven Mandurano as its new vice president of marketing and communications. Mandurano joins ASID with more than 16 years of experience in brand marketing, with a focus on omnichannel membership acquisition, retention and engagement. Most recently, he served as the vice president of marketing, communications and membership for the National Society of Collegiate Scholars, where he managed a nationwide engagement campaign and revamped membership and sales operations to optimize the organization's people, systems and resources.
Homepage image: Caroline Selfors, courtesy of Unsplash