Have you made a purchase on Instagram? If you're among the site's 500 million active daily users, there's a large chance that you have—a reported 30 percent of the social-media titan's consumers have used the app to purchase goods. And a number of influential design accounts are transforming that insta-customer base into business.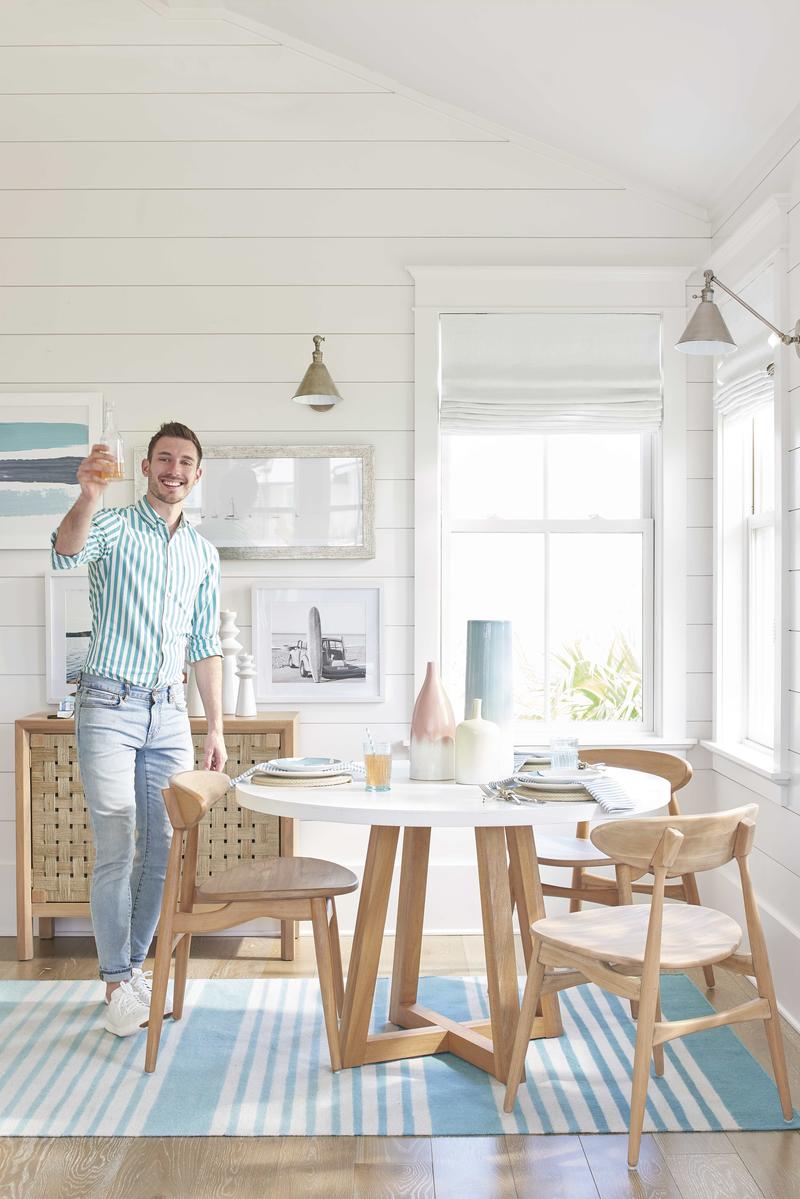 Take Will Taylor—you know him better as the colorful Instagram account @brightbazaar—who began his career writing about design. If it weren't for a 2.7-million-plus-following, which led to a profile in the The New York Times, he might never have realized his early product-design ambitions. Taylor debuted the Bright.Bazaar Collection for Grandin Road, his first-ever, 40-SKU line, earlier this summer. The offering spans furniture, wall decor, rugs, storage, lamps and accessories.
For the British-born Taylor, the preliminary work began two years ago. He had been in the U.S. for about a year, and, he tells BOH, "I was keen to explore what the next chapter for Bright.Bazaar looked like. … I was ready to try and grow the business." Working with a licensing manager, he developed a potential lookbook, designing his own patterns and prints, identifying color palettes and drawing furniture sketches.
In March 2017, that New York Times Styles section feature on Taylor caught the attention of Grandin Road, who Taylor says, "wrote to me saying that, should I be interested, the brand would love to explore partnering with me to create a Bright.Bazaar product line." Though to the outside eye, it seemed to be an overnight success story, the seed had been planted early on—Taylor had been a designer first, and his followers across social media numbered in the millions by the time Grandin Road signed on. And the real work then began. "The rest as they say, is history!" recalls Taylor. "Or, in other words, it was 18 months of a lot of hard work, meetings, travel, designing, samples, styling, writing and so on."
In other cases, a brand develops its following before its design capabilities. Tastemade, the Instagram and social media account founded in 2012 expressly to reach millennial consumers interested in design, food and travel, launched its e-commerce site in response to the desires of some 250 million monthly viewers. COO Geraldine Martin-Coppola tells BOH, "Over the years, we have built a strong connection between our brand and consumers, and they often asked us through our social media channels, 'Where can I buy this product in your video?' As a result, we began extending our storytelling capabilities to focus on telling stories about products we loved—who designed them, why they are unique, and how they can help you live a more tasteful life. These product-focused videos were an immediate hit with our fans, and this encouraged us to extend the Tastemade brand beyond media and into commerce."
Some of the newly added products to join that list include: colorful serving boards, cocktail mixers, travel accessories and a lunchbox set called the Prepd Pack Lunchbox Set called out by The Wall Street Journal. "We think products are a great way to empower people to reimagine their everyday, take the great inspiration they get from the content and turn it into reality," she says.

As my following grew and partnerships grew, my own audience became my instant customers.
—Joy Cho
Joy Cho, the force behind the 13-million-follower-boasting Oh Joy!, was a graphic designer who began her design business in 2005 and adopted social media—and her blog—as a means of reaching new clients. The social side turned into its own booming business; clients started doing sponsorship and banner ads. "The site, separate from my design business, was in a place where it could be its own business." As Cho's blog grew, and as she married and had her first child, she wanted to focus on her own interior design projects. She had started licensing "before 'influencer' was a thing," she explains, but was ready to make a bigger splash. "As my following grew and partnerships grew, [I] could use my own audience as [my] instant customers."
To date, those customers have bought Cho's collaborations, ranging from rugs with Lorena Canals, luggage with CALPAK, cement tile with Clé Tile, wallpaper with Hygge & West, even bandages with Johnson & Johnson, among many others—and of course, there's her three-year-strong collaboration with Target.
Was there a certain threshold she needed to reach? Cho says it's not just numbers—though she will give a number: "There was a time, when Instagram was new, when to have 30,000 followers was huge! Now people have millions of followers, and if you're comparing yourself to celebrities, musicians, whatever it is—you can't even compare people in different industries. It's specific to you," she says, noting that "it's more of engagement of your audience versus the number. Brands look for people with a decent social following—but also people creating something new. The difference between 20,000 and 200,000 is not just the numbers. It's really about how your engaged your audience is."
From a brand perspective, at least, Grandin Road's followers aren't the only metric. "We don't necessarily stick to strict rules regarding followers or reach when we decide with whom to work. It's more important for us to think back to what we are trying to accomplish for the brand and for the season, and then next consider the best fit for those specific goals, whether they be awareness, engagement, a new category introduction, or otherwise," says Lauren Sullivan, senior director of marketing for Grandin Road, "while still staying true to our brand."
For the furnishings brand, which has also done notable collections with Iris Apfel, Taylor's style was the right fit from the start. "We're known for quality, colorful home decor," says Kristy Jones, senior director of merchandising at Grandin Road. "This collaboration stayed true to who we are, while also stretching into a new aesthetic of clean easiness, reflective of Will's unique approach to decorating and his Bright.Bazaar brand."

Everybody needs a niche, and you need to know what you can offer to be able to sell it.
—Joy Cho
While the furnishings brand didn't share exact metrics, style was a key factor in Taylor's case. Savvy designers might identify brands that align with the spirit of their social media presence—and their design aesthetic—before making an approach. "There are a variety of different factors we have considered when choosing collaborators. Overall, I would say we looked at those that have a lot of the same underlying spirit of Grandin Road when it comes to things such as use of color and design choices, while also bringing a new spin or perspective to the table," Jones tells BOH.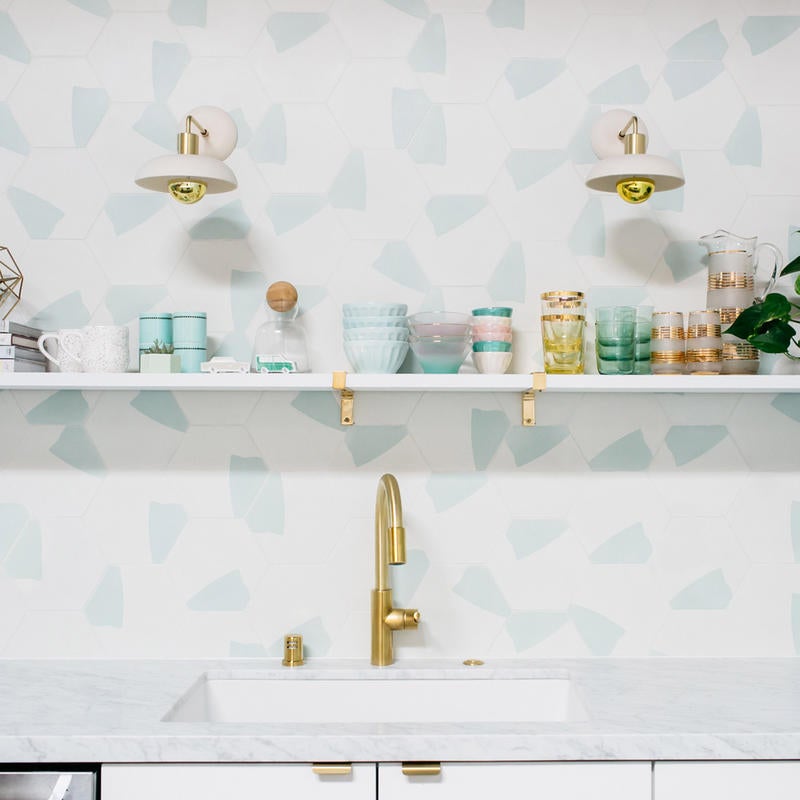 Also key in social-fueled product collabs are an established and obviously-yours look. "Make sure you have a specific point of view and aesthetic to bring the retailers and the market. Finding a gap in a retailer's existing offering and being able to fill it for them is likely to pique their interest more than presenting them with versions of designs they always offer their customers," recommends Taylor.
Cho, who had earned her share of experience in manufacturing before entering the licensing realm, says that a strong identity is also key when appealing to manufacturers. "Style is one of the hardest things to figure out. I've spent so much of my life—teenage, art school, college, adult life to now—figuring out my style. Style defines the tone of what you offer people. Everybody needs a niche, and you need to know what you can offer to be able to sell it."
Editorial brands can leverage their magic touch with content toward product design and collaborations, recommends Tastemade. Certain skills are transferable: "While designing products is different from developing content, there are also many similarities. At the end of the day, it is about understanding your audience, target customer base, and addressing their needs. With commerce, we curate our design products with a focus on millennial-minded customers. Similar to our content, our products have to be well designed and made with taste, authentic, unique and differentiated, and made for today's modern world," advises Martin-Coppola.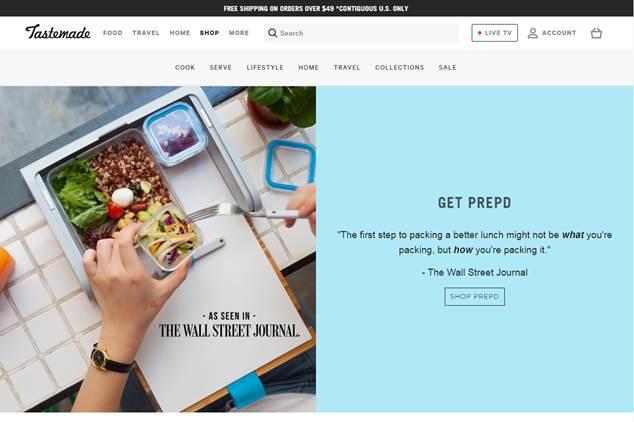 Once that blend of audience engagement, personal style and the manufacturer seal of approval are in place, the next challenges are about timing and supplier limitations, according to Taylor. "Like any project, it's easy to get excited and set your heart on a specific material or fabric for a design, but ultimately there are so many factors at play—durability, supply, safety, production restrictions, price, etcetera—that you have to be willing to look at alternatives and make compromises."
Lastly, don't discount good old-fashioned creativity. "Yes, social media helps," says Cho. "But more than anything, it's about bringing collaborators new ideas, a new set of eyes, and a new way of looking at things. Two heads are better than one."