Celebrated for her unique expression of color and embellishment, Iris Apfel is in high demand for creative partnerships. In the past year alone, the 96-year-old style icon created a circus-inspired furniture line with Cloth & Company and was featured in an ad campaign for contemporary art site Twyla. Now, online retailer Grandin Road has joined forces with Apfel to release an exclusive home collection featuring jungle-inspired furniture, decor, artwork, tabletop and entertaining pieces.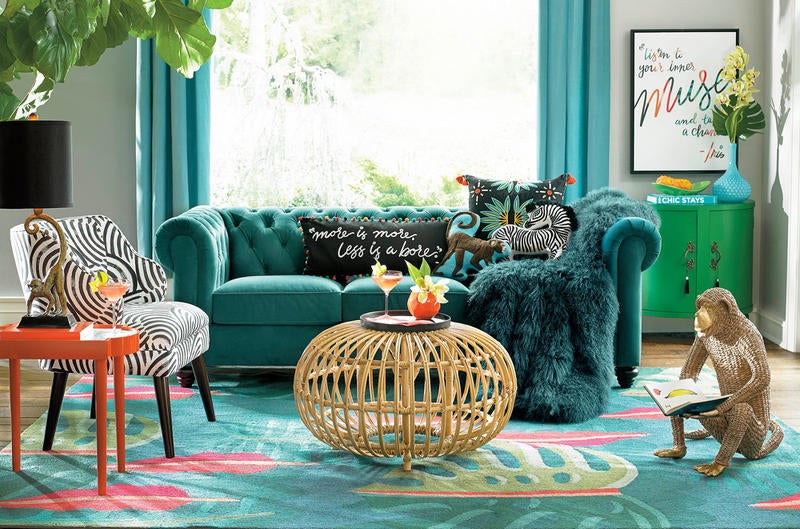 Iris Loves Grandin Road, which launched on the company's website on February 27, offers 50 cross-category pieces, including rattan furnishings, foliage-printed textiles and zoo animal silhouettes, ranging in price from $29 to $1,599.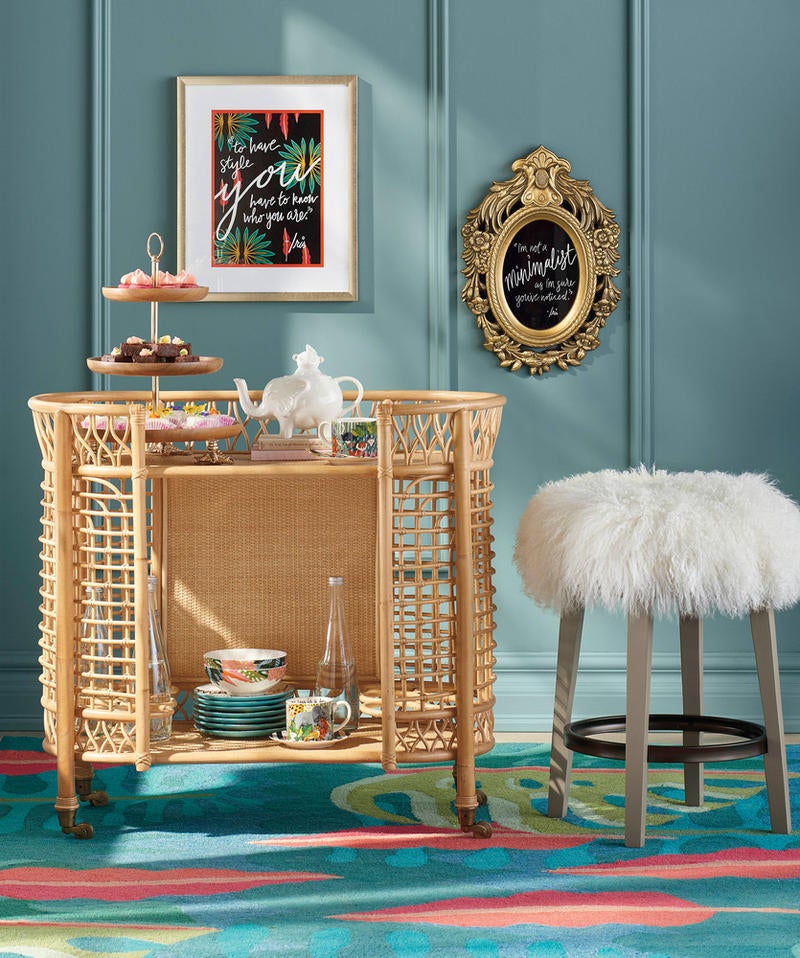 "In the fashion world, I always tell people to have fun with their looks and style. It is no different for their homes. Enjoy your spaces and celebrate them through your own beautiful style," said Apfel. A veteran of the interior design industry, she co-founded textile firm Old World Weavers in 1950 with her husband, Carl Apfel, and went on to create fabrics for high-end residences, including the White House, where she worked on restoration projects for nine presidents.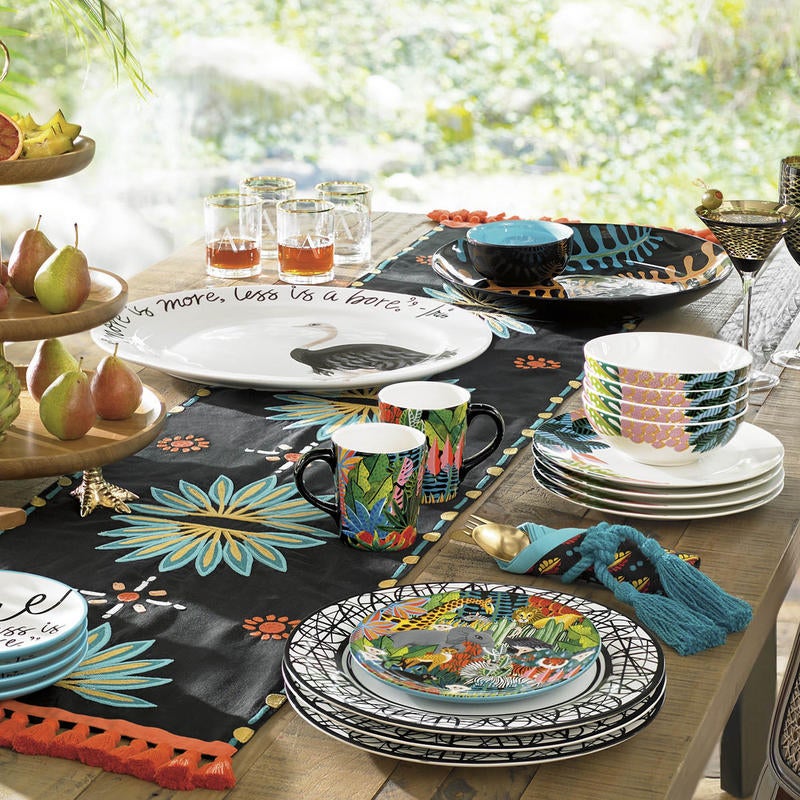 Grandin Road, a sister brand to Ballard Designs, Frontgate, Garnet Hill and Improvements and an affiliate of the QVC Group, launched in 2003 to offer bright and vibrant home design product to the online marketplace. "For Grandin Road, this [collection] showcases our unique ability to bring concepts from iconic designers to life for our customers," said Jason Jones, the company's president. "We can deliver our reputation for bold color, quality and celebrating every day to new customers who have loved Iris's inimitable style for decades."
"Iris and Grandin Road both believe in empowering your own style," he added. "We support our customers' unique design choices for their homes, so this collaboration was a perfect fit."