Style icon Iris Apfel, interior designer Young Huh, artists Esmeralda Kosmatopoulos and Adler Guerrier: A number of the art and design industry's top influencers will be featured in "Art Connects Us," a newly debuted video and photo campaign by Twyla, the online service that partners directly with artists to offer limited-edition museum-quality prints.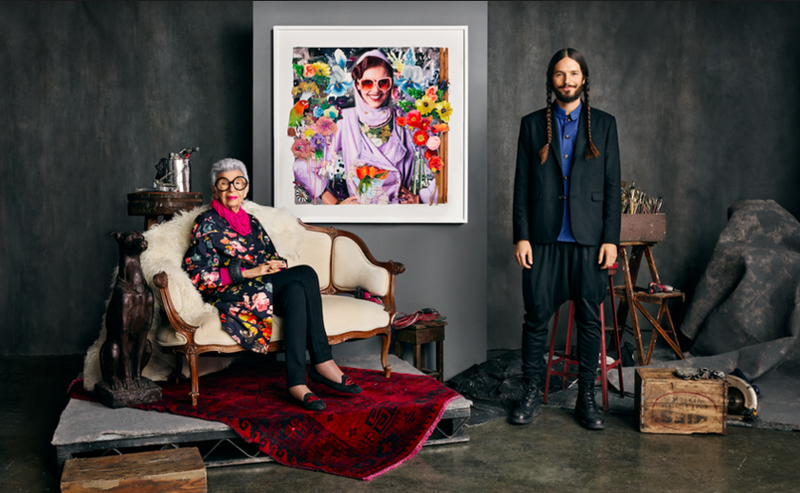 The promotional campaign pairs six of Twyla's artists with six "creative innovators," bringing together artists James Gortner, Oso Parado, Kristen Schiele, Esmeralda Kosmatopoulos, Adler Guerrier and Natalie White in conversations with fashion icon Iris Apfel, model Charli Howard, digital strategist JiaJia Fei, entrepreneur Rameet Chawla and racecar driver Elizabeth White.
"Twyla's goal for the campaign is to convey how art is an important tool for communication, connection and self-expression, while also celebrating our creative community. We are thrilled to bring Twyla artists together with the diverse personalities of this campaign to reach new art buyers," says Twyla COO Justin Halloran.
The campaign's digital photos were shot by celebrity, portrait and fashion photographer Michael Schwartz and the videos were filmed by Terence Connors with Twyla's creative director, Sarah Bassett, and Produce Projects founder Nicole Maddox. Also involved were set designer Sean Patrick Anderson, wardrobe stylist Anna Katsanis, hair stylist Leonardo Manetti and makeup artist Allie Smith.