School's out, but designers and their manufacturer partners are hard at work. Get the lowdown on five of the trending designer collaborations this summer season.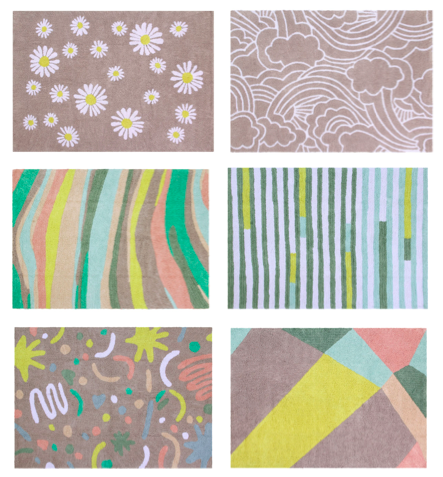 Oh Joy! and Lorena Canals
The two new partners are offering six accent rugs composed of 100 percent cotton tufted bases and made from non-toxic dyes. "I love rugs. They help to define spaces within the home and offer a softness underfoot that makes any space feel more cozy," says Oh Joy! founder Joy Cho. "I have been a longtime fan of Lorena Canals' rugs for their softness, quality—and the best part: They are machine washable! When you have kids, pets, or just life happening in your home, it's so important to have pieces that you can easily keep clean. In our collection with Lorena Canals, we designed the rugs with the joy, whimsy, and delight of everyday in mind to create the Happy rug collection."
Lorena Canals, designer and founder of the eponymous brand, concurs: "I am very excited to work with Joy. I think she adds freshness and color to our washing machine concept. The result is a Happy collection that's fun and friendly and brings happiness to every home and every kid!"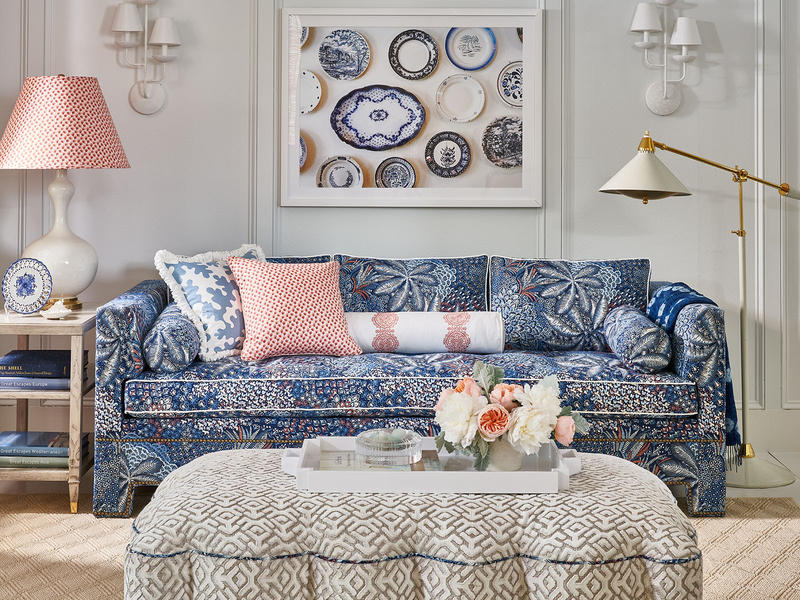 Robert Allen Duralee Group and Tilton Fenwick
Tilton Fenwick 2.0 is a textile line that draws on Portuguese architecture, flora and fauna. It's "a wonderful continuation and further development of our first collection," say Tilton Fenwick designers Anne Maxwell Foster and Suysel dePedro Cunningham. "Embracing our unique vision of color combinations and bold patterns, the fabrics were developed to be effortlessly mixed and matched by the RADG customer to create wonderful, whimsical and harmonious spaces. Inspired by our travels to Portugal, patterns in the collection may recall the vibrant tile facades from the streets of Lisbon or a feeling conjured by the exotic sounds of fado music."
J. Banks and New Ravenna
The debut collection for New Ravenna by Joni Vanderslice, principal and owner of J. Banks Design, launched earlier in the season with 15 patterns that incorporate influences like trellises, palms and waves—all elements native to her residential and hospitality design firm's Hilton Head Island, South Carolina, home base.
"Design is in the details, especially when the details are made by hand and are absolutely unique," said Vanderslice. "The partners note that the line also takes inspiration from the designer's "travels to and around Africa through her nonprofit group. ... By partnering with local Tanzanian churches, Vanderslice's Valentine Project aims to provide safe homes for orphans in Dar es Salaam. ... The mosaic collection is inspired by Africa, from kente and Kuba cloths to topography maps and wave patterns."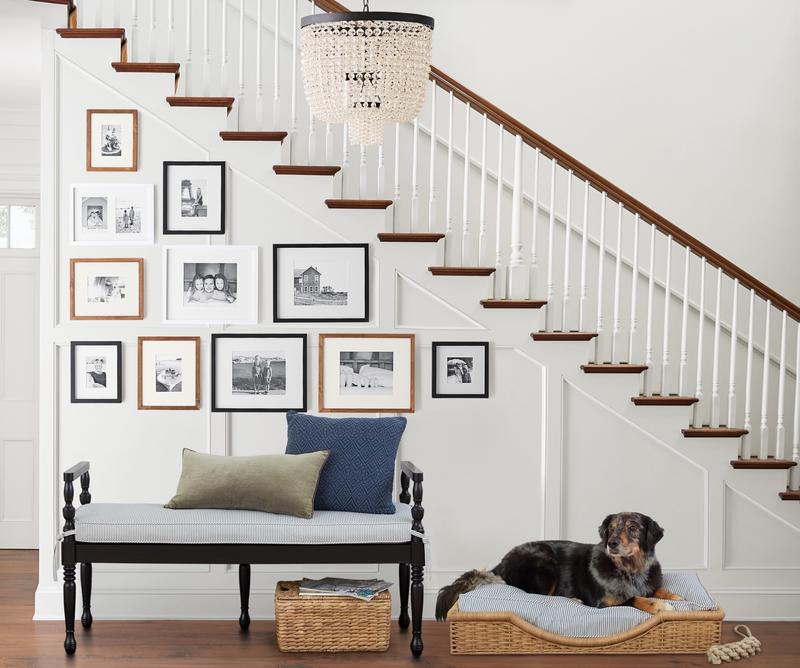 Sarah Bartholomew for Pottery Barn
Nashville interior designer Sarah Bartholomew partnered with Pottery Barn on an entryway collection debuting this month with upwards of 15 pieces that span furniture, decorative accessories, shelving, and storage pieces. "I am thrilled to partner with Pottery Barn on a collection for the entryway, which is such an important space in a family's home," said Bartholomew. "It was my goal to create pieces that are both realistic and appealing, showing that you don't have to sacrifice beauty for practicality. I'm excited to bring my fresh-take-on-classic style to Pottery Barn's traditional roots, and it has been an honor to align with a company that reaches so many American homes."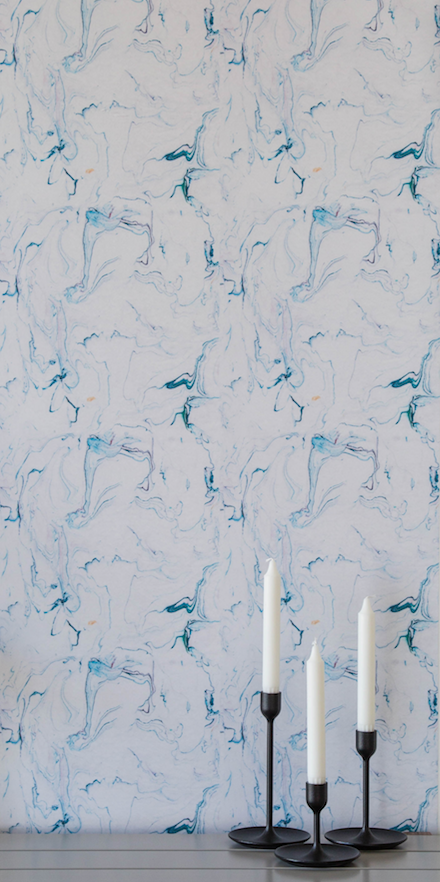 "Sarah Bartholomew has a talent for infusing classic design to style her bold interiors. She has added her signature touch to every detail in the collection," said Monica Bhargava, EVP of product development, Pottery Barn. "The collection pairs decorator accessories and furniture, creating a timeless entryway for the home. We are thrilled to introduce our guests to such a beautiful collection."
Thimblepress and Chasing Paper
A new collaboration between the removable wallpaper brand and the Mississippi-based lifestyle brand has resulted in seven prints, each one inspired by paint. The Chasing Paper x Thimblepress Collection will be available this month at ChasingPaper.com.
"It's a dream to work with someone as creative and warm as Kristen Ley, as well as the wonderful Thimblepress team," says Elizabeth Rees, the founder of Chasing Paper. "The collection really feels representative of both our brands; it's fun, colorful and, we hope, something for everyone!"