This week, Taylor Swift's newest re-recorded album has entered the design sphere, as interior design company Modsy debuted a series of rooms inspired by several hits from 2012's Red (as if the songs weren't hitting close enough to home already). Stay in the know with our weekly roundup of headlines, launches and events, recommended reading, and more.
Business News
The Biden administration has announced plans to execute a series of short-term projects designed to alleviate supply chain congestion, reports Home Accents Today. The initiatives include a pop-up container yards project in Georgia and North Carolina, which aims to free up dock space and speed up the flow of goods through the Port of Savannah; the launch of programs updating port infrastructure and marine highways through more than $240 million in grant funding within the next 45 days; the allocation of construction projects for the U.S. Army Corps of Engineers at coastal ports and inland waterways within the next 60 days; and the modernization of key ports of entry with $3.4 billion in investments over the next 90 days.
The Diversity in Design Collaborative has welcomed 16 new members, bringing the organization's total to 35 companies. Brought together by MillerKnoll in June 2021, the group is united by the shared purpose of creating systemic change to promote diversity in the industry. Among the recent round of additions are 3M Company, Airbnb, Johnson & Johnson Design, social and urban design studio SOUR, and workplace furnishings and residential building materials company HNI Corporation (which includes brands like Allsteel and HBF).
Less than two years after its initial public offering, Casper Sleep has agreed to be acquired by New York investment firm Durational Capital Management in a deal expected to be completed by the first quarter of 2022. According to The Verge, the direct-to-consumer mattress company reported losses of $25.3 million in its third quarter this year, compared to a $15.9 million loss of the same period last year. Along with the acquisition, the company has announced that its president and chief commercial officer, Emilie Arel, has been appointed CEO, taking over the role from Casper co-founder Philip Krim.
Threekit, an online product visualization company working primarily with home furnishings customers, has announced the completion of a $35 million Series B funding round led by Leaders Fund, Furniture Today reports. The company's platform offers the automated creation of 2D, 3D and AR visuals with corresponding product configuration for online shopping features. With the new injection of capital, the company plans to invest further in its product platform, e-commerce integrations, global sales organization and partner network.
Tech startup Monograph, which provides a cloud-based project management platform for architecture and design professionals, has announced a $20 million Series B funding round led by new investor Tiger Global, with participation from Tishman Speyer, Index Ventures and Homebrew Ventures. The company was founded in 2019 by three design technologists with architecture backgrounds—Robert Yuen, Moe Amaya and Alex Dixon—and assists in the coordination of operational systems, including timesheets, budgets, human resources and invoicing, with $500 million worth of projects executed on the platform to date.
Cologne, Germany–based company Homelike, an online marketplace for 30-plus-day furnished apartment rentals, announced plans last week to expand operations into the U.S., beginning with New York. The business currently hosts more than 100,000 properties in more than 500 European cities on its platform, facilitating operations between property managers and tenants. In response to increased demand, driven by the travel flexibility brought on by remote work, Homelike has experienced revenue growth double that of pre-pandemic levels, and intends to further expand its U.S. operations to new markets in 2022.
The Seoul Metropolitan Government has announced plans to become the first city to enter the metaverse, making a variety of public services and cultural events available through an immersive virtual reality platform, Quartz reports. By the time the project is completed in 2026, the $3.3 million investment will allow city residents to tour historic sites and file civil complaints, while also hosting a virtual mayor's office, a fintech incubator and a public investment organization—all through a virtual presence. The initiative is part of Mayor Oh Se-hoon's 10-year plan to improve social mobility among Seoul citizens while raising the city's global competitiveness, as well as South Korea's Digital New Deal—a nationwide plan to leverage digital and AI tools to improve health care, infrastructure and the economy during recovery from COVID-19 impacts.
Launches and Collaborations
Brooklyn-based furniture and lighting company Roll & Hill has teamed up with Jenna Lyons, fashion designer and former J. Crew Group president and executive creative director, for an original eight-piece collection. Lyons has been celebrated for the interior design of her own homes—a Brooklyn brownstone and a SoHo loft—and her new line is rooted in an appreciation for both traditional and 1970s-inspired design. The selection includes a simple yet contemporary assortment of furniture, including a coffee table, side table, nightstand, bench, dining chair, club chair, champagne table and table lamp, at prices ranging from $1,000 to $15,000.
The Bruno Effect has officially launched its new global marketplace, providing interior designers and collectors with a curated selection of more than 30,000 pieces of furniture and collectibles from antique, vintage and contemporary dealers. Founded by former 1stDibs international managing director Carmine Bruno, the company allows designers and collectors to communicate with dealers online before taking their transactions offline, and includes hundreds of vendors from the U.S., U.K. and Europe.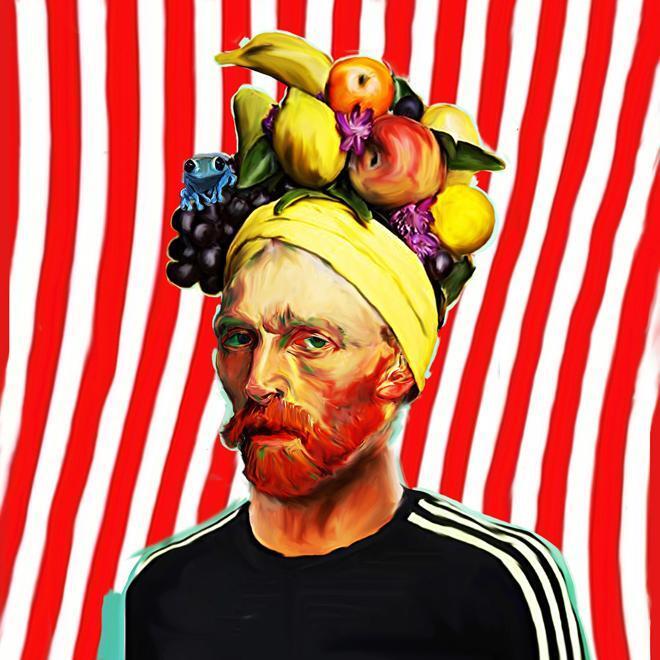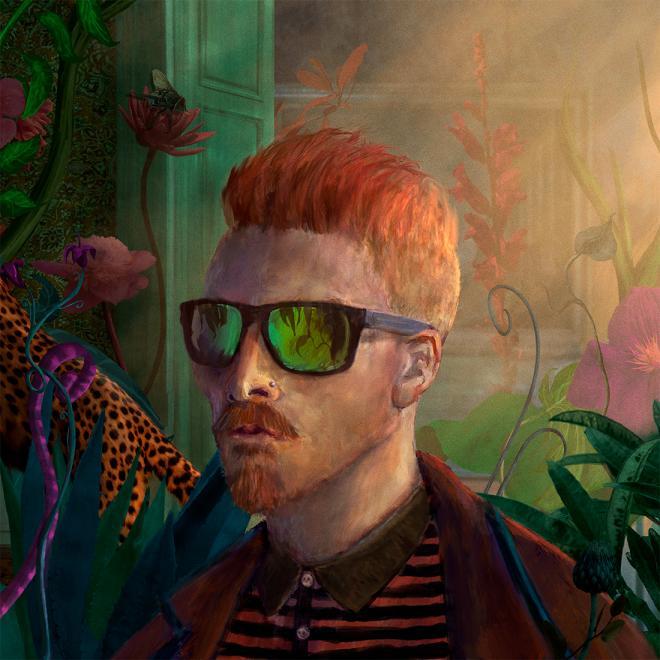 Saatchi Art has announced the launch of its first NFT collection, dropping The Other Avatars—a series designed by emerging artists across the globe and selected by the company's curation team. The collection is based on self-portraits completed by Dutch artist Vincent van Gogh, whom Saatchi Art chose for his visionary ability to create work that was underappreciated during his lifetime and later recognized as ahead of its time.
Recommended Reading
LiveAuctioneers, an online platform that's home to more than 5,000 auction houses, was previously a digital destination visited mainly by those in the design industry—but it has since taken off among regular users, with registration up 70 percent since 2019, thanks to the pandemic's supercharging effect on the realm of collectibles. For Curbed, Sophie Haigney falls down the rabbit hole into a world where multitudes of anonymous bidders compete for everything from French satinwood armchairs to seized assets like Birkin bags, Rolexes and sapphire rings.
As climate change accelerates the course of wildfires, storms and floods, the future of home construction is veering increasingly toward design methods and materials chosen for their disaster-protection abilities. From half-cylinder-shaped homes made of noncombustible steel to the 10,000-year-old technique of earth block construction, The New York Times takes a look at what it takes to build a disaster-proof house.
Cue the Applause
Historian and author Thomas Jayne, of the New York–based Jayne Design Studio, has been selected as the recipient of the prestigious Andrew Martin Interior Designer of the Year Award. Jayne's three-decade career includes recent works of restoration at the Crichel House in Dorset, England, and the director's house at the Winterthur Museum in Delaware, as well as the publication of three books, and a spot on both Architectural Digest's AD100 and Elle Decor's A-List.
Garden & Gun magazine has named the winners of its 12th annual Made in the South Awards, which celebrate Southern-made products across six categories—drink, food, home, style, outdoors and crafts. Humphreys Studio won this year's home category for the Skye Lamp, made in Austin, Texas, by company founder John Humphreys, who drew inspiration from an 1800s-era South African camp seat to craft the 6-foot-tall light. Runners-up include Bay Minette, Alabama–based Chatham Knives; Johns Island, South Carolina–based Emily Daws Textiles; and Southern Pines, North Carolina–based Hunter Handmade for its dog beds.
The winners of the Condé Nast Traveler Reader's Choice Awards have been announced, with Viking won the top spot in both the Medium Ships and River Ships categories. The ships' interiors are designed by international architecture and interior design firm Rottet Studio, and created in collaboration with the London-based firm SMC Design.
The Interior Design Society has announced the winners of the 2021 Designer of the Year competition, handing out distinctions for best space designs in kitchens, bathrooms, living spaces and bedrooms across three cost levels, as well as specialty and impact awards. For the full list of winners, click here.
Homepage image: Selected works featured on The Bruno Effect platform | Courtesy of The Bruno Effect