Round Top may have just finished up its spring season, but Texas Design Week (TXDW) is about to draw more design hunters to the Lonestar State this month. We've got your must-see list for this season's show, which kicks off in Houston on Monday.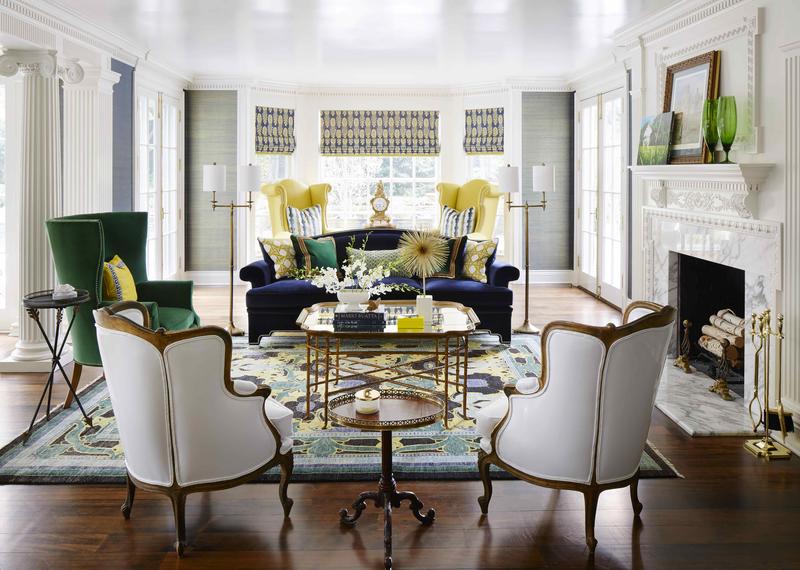 1. The People
Alexa Hampton, Corey Damen Jenkins, Tori Mellott, Marshall Watson, Ellie Cullman, J. Randall Powers, William Middleton, Michèle Gerber Klein, Vern Yip, Ray Booth, and Gen and Benjamin Sohr will all be on hand throughout the festivities. (The influence of Miles Redd, Alex Papachristidis, Dara Caponigro, Ray Booth, Joe Nahem and Nathan Turner will also be there, virtually, as these luminaries have been tapped to judge the Papercity Awards.)
On Wednesday at Janus et Cie, designer Jenkins and Mellott, senior design and market editor at Traditional Home, will host a conversation on the business of design. The following day at the Decorative Center Houston Spring Market, HGTV's Yip will deliver a keynote and stick around for a book signing, and Cullman and Claire Ratliff of Cullman & Kravis Associates will join Watson and Kate Reid of Marshall Watson Interiors to share their insights on designing for modern living.
2. The Parties
A private kickoff party in the home of Olivia + Poppy creative director Tina Silvestri, the PaperCity Design Awards on Monday at the new Post Oak Hotel, the TXDW Closing Party hosted by River Oaks District and Baccarat... Do you need any other excuses to raise a glass?
3. The Product
Product takes center stage when Hampton and Powers discuss the significance of lighting in design. Business-conscious designers will appreciate the Tuesday's "TXDW Interior Design Education Day: Drive Brand Awareness, Revenue Generation and Create Brand Partnership Opportunities," which will address how to market your product—yourself. Topics include new client acquisition, passive income generation and online marketing tools and on hand as fearless leader is Leslie Carothers, founder of The Kaleidoscope Partnership and co-founder of Savour Partnership.
4. The Panels
Get educated with some of Design Week's numerous keynotes and discussions. "Evocative Interiors," with Booth of McAlpine, will unfold at David Sutherland Showroom, while husband-and-wife team Gen and Benjamin Sohr of Nashville-based Pencil & Paper Co. will appear in conversation with Bailey McCarthy, owner of Biscuit Home. For something even more glam, visit the Neiman Marcus–hosted party featuring Middleton, author of the new book Double Vision: The Unerring Eye of Art World Avatars Dominique and John de Menil; and Klein, author of Charles James: Portrait of an Unreasonable Man—Fame, Fashion, Art.