Cullman & Kravis's Ellie Cullman several years ago adopted an innovative, collaborative business model: Each of the firm's execs manages her own team. Today, Cullman is launching both a new book, From Classic to Contemporary: Decorating With Cullman & Kravis, her third published by The Monacelli Press, and a rug collection. Each endeavor is reflective of her firm and its forward-thinking philosophy. Cullman chats with EAL about both.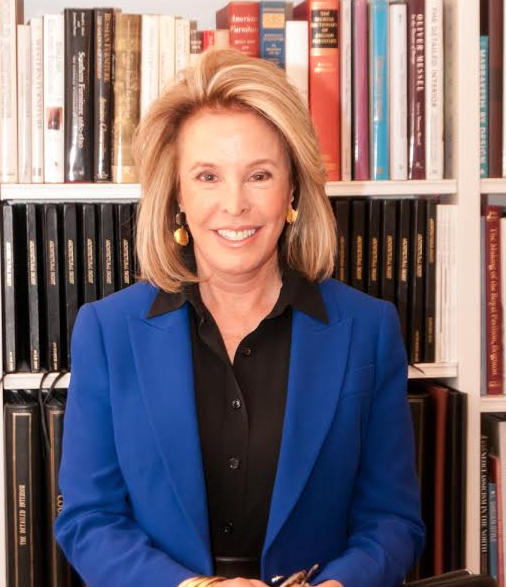 How does the book, in tandem with the launch of the new collection of rugs with Crosby Street Studios, embody your brand?
The Essence & Evolution rug collection, which Cullman & Kravis partners Lee Cavanaugh and Alyssa Urban developed for Crosby Street Studios, is dynamic and 21st century in spirit, but springs from the foundational principles of the decorative arts: proportion, color, scale and harmony. Principles that are the cornerstone of our firm's business model.
The designation of the collection reflects Cullman & Kravis's own path to the future, as does our newest book, From Classic to Contemporary: Decorating With Cullman & Kravis. In recent years, the company has adopted a teamwork structure, with each executive helming her own group of professionals to support and encourage employee growth at all levels. This past year, we announced the appointments of Lee Cavanaugh, Sarah Ramsey, Claire Ratliff and Alyssa Urban as partners. In homage to the success of Cullman & Kravis's forward-looking structural realignment, every pattern in the new rug collection bears the name of an individual team member.
What was your underlying philosophy for this new book? What void in the design realm does it fill?
There is an evolution happening in design, and our expectations and demands are changing at an incredible speed. The push for all things modern is streamlining the way people live, work and play. Our whole world is moving toward the aesthetic of clean lines, and you can see it in our super-thin TV screens and the personal computers on our wrists. Interiors have to follow suit, shedding some layers, becoming leaner and more contemporary as conditions demand. The decluttered lines of our up-to-the-minute lives have actually changed the way we live and affected our expectations about interior design.

Tracey Pruzan and I wrote this book to demonstrate the best approach to re-examining the foundations of design, particularly in this fast-paced world we live in. In the book, we redefine traditional interiors with a modern perspective. We chose the projects for the book expressly to illustrate how to create interiors that feel relevant today without foregoing the seminal tenets of design.
Who on your team worked on the book? Tell us about the collaboration process.
We worked on it as a team—pretty much like we work on everything in the office. Let me first offer enormous thanks to my four incredibly talented partners, Lee Cavanaugh, Sarah Ramsey, Claire Ratliff, Alyssa Urban, some of whom have been with me for 20 years (the newbies are only 12-year veterans!); to Ellen Chopay, our astute controller who has been with the firm for 24 years; and to our exceptional staff, Joe Cavaliere, Amanda Darnell, Dani Mazza, Haydee McCarthy, Tracey Pruzan, Katherine Sutton, Andrea Ashe Tutt, Suzanne Vasile and Caroline White.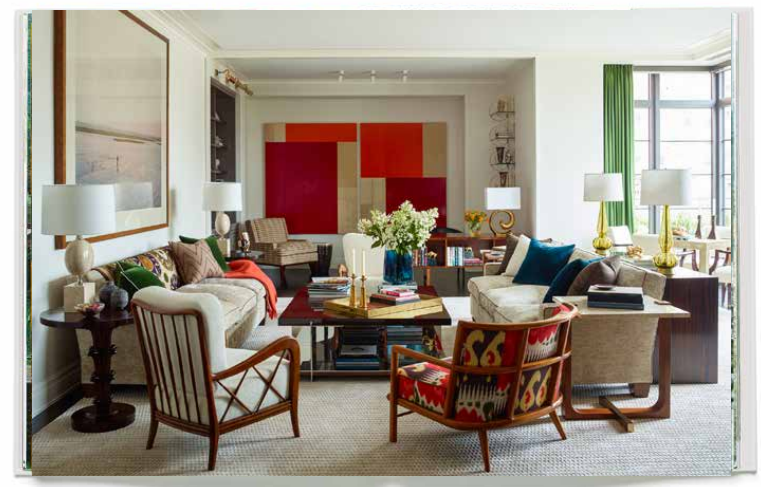 Each home presented in the book exemplifies the delicate balance between many moving parts: the vital collaboration between the decorators, architects, landscape architects and contractors. I could not be more appreciative of this synergy, but most of all, for the significant part that everyone on the Cullman & Kravis team has played in brandishing our uncompromising dedication to collaboration and quality.