David Sutherland, CEO, David Sutherland Showrooms, has the distinction of attending a quarter-century's worth of Neocon markets—consecutively! Earlier this month in Chicago, the Dallas-based designer was named to the Merchandise Mart's HALL OF FAME, receiving the Lifetime Achievement honor. Sutherland has experience across the country, but, as he tells EAL, he has a special take on Midwestern design.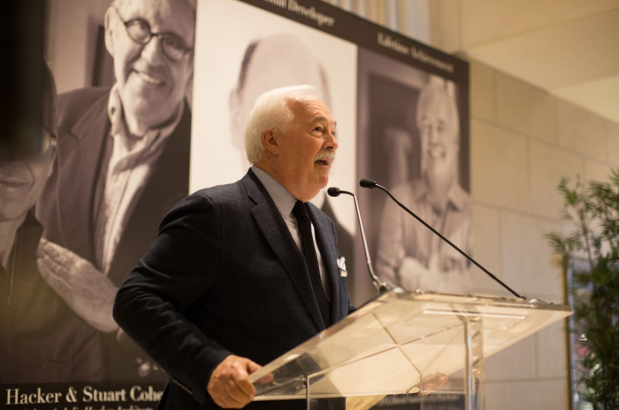 What does the Hall of Fame distinction mean to you personally? To your business?
The Hall of Fame honor confirms our commitment to the Midwest design community and to Chicago directly. I have personally been involved in the Merchandise Mart for over 35 years and went to the first 25 Neocon markets in a row!
How does style vary by region? How do you fulfill the needs of clients throughout the country?
From my perspective, the East Coast is familiar and comfortable, with a more European approach to design and architecture, while the Midwest is a bit more modernist, which I believe comes from the architectural and artistic communities. The West Coast is a bit more informal, with greater space to appreciate and experience. These small but important differences inform us as to the products we represent and the products we show on our showroom floors.
Have you noticed any regional design trends, particularly in the Midwest?
The Midwest continues a sophisticated, artistic approach to interiors, rich materials and elegant proportions. The regions are fairly governed by the varying amounts of space, foliage, water, oceans and lakes and the environment all together.