An IKEA distribution center in Joliet, Illinois, has been named recipient of Leadership in Energy and Environmental Design (LEED) Gold Certification from the United States Green Building Council (USGBC). In a first for IKEA properties in the U.S., the distinction means that the center, which is currently under construction, will meet certain criteria for the design, construction, maintenance and operations of green buildings.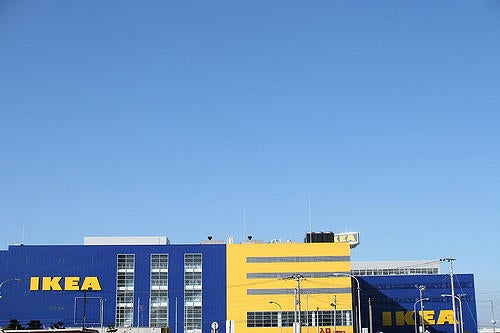 The distribution center project designer-builder, Gray Construction worked together with Vertegy and the Swedish home furnishings retailer to pursue the LEED Gold Certification for the space.
"Gray is proud to be part of the LEED Gold achievement with IKEA," said Stephen Gray, president and CEO of Gray Construction. "Having worked with IKEA for nearly 20 years, the strong partnership between the companies truly speaks to being able to meet this great accomplishment."
"At IKEA, we value the importance of having a positive impact on the communities we are a part of," said Lars Petersson, IKEA U.S. president. "Having our distribution center in Joliet certified LEED Gold is a prime example of how IKEA believes it can do good business while minimizing impacts on the environment. It is consistent with our goal of being energy independent by 2020."
The retailer hopes to produce as much renewable energy as it consumes; it is planning to achieve this goal within the next two years, by investing $1.6 billion, largely in wind and solar power, and adopting a more effective shipping strategy to help reduce CO2 emissions.
How does the LEED system work? As IKEA shared in a statement, "The certification is a globally recognized symbol of sustainability achievement. The rating system used for new construction is a point-based system (maximum 109 points) that is divided up into categories that address the site, water use reduction, energy use reduction, material use, indoor air quality, innovation and other environmental factors. A project must achieve each of the prerequisites and enough points to complete certification in one of four categories: Certified (40 points), Silver (50 Points), Gold (60 points) and Platinum (80 points or more)."