Contemporary furniture house B&B Italia Group has unveiled its first multibrand showroom in the U.S., a collaboration with longtime retail partner WPA Chicago. The Windy City–based showroom, which showcases B&B Italia Group's portfolio of brands, including B&B Italia, Maxalto and Arclinea, is one of several recent announcements from the company, which named fashion retail veteran Armin Broger to CEO this spring.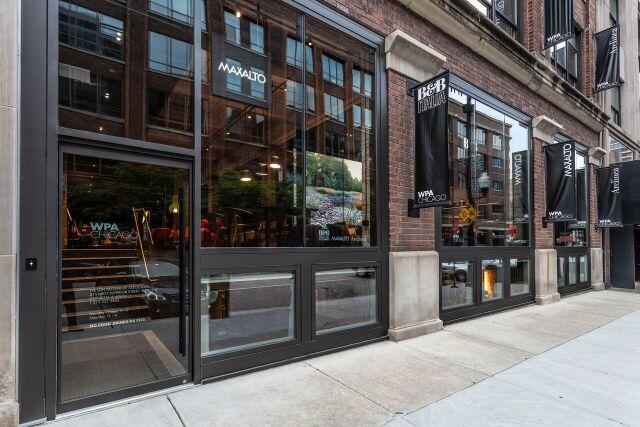 The new showroom marks one more phase in WPA Chicago and B&B Italia Group's longstanding partnership. Two decades ago, the family-owned design and build firm established a working partnership with Arclinea, opening the Italian cabinet maker's first U.S. showroom. When, in 2016, Arclinea was acquired by B&B Italia, the opportunity arose to expand the showroom's brand offerings.
"Due to our long-standing relationship with Arclinea, B&B Italia recognized a unique opportunity to partner with WPA Chicago to procure the first B&B Italia Group store in the United States," Susan Patenaude, WPA Chicago showroom manager, tells BOH.
Not only is it the first showroom in the U.S. to house the B&B Italia Group portfolio of brands, but it's only the second of the retail concept to open worldwide. The U.S. market, Patenaude says, remains top priority for the brand, as it represents more than 20 percent of global sales.
Wanting to pay homage to the showroom's setting, WPA Chicago worked in conjunction with B&B Italia Group to emphasize an industrial style throughout the redesigned space. Copper partition screens, illuminated Dresswalls and dark accents used to contrast the existing timber infrastructure helped shape the regional aesthetic, while also creating an organic presentation of each brand.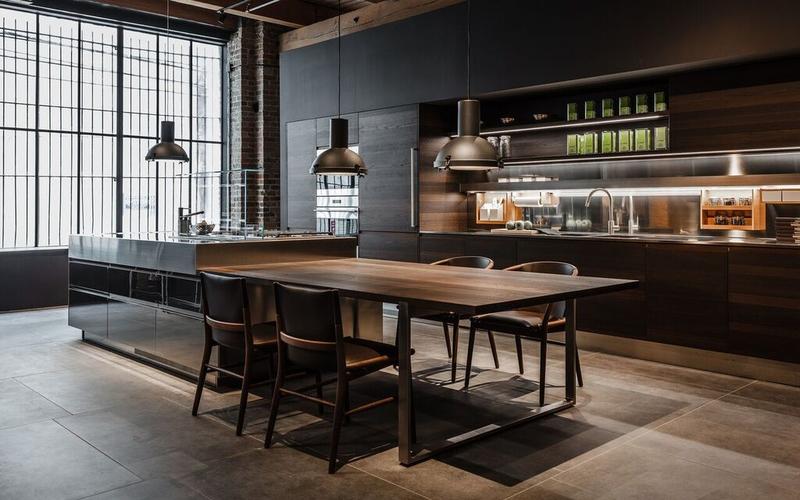 "It was important for B&B Italia Group to present the three brands in a seamless and well-coordinated presentation, representing a well-balanced dialogue between living and cooking environments," says Patenaude.