Product Preview is a weekly series spotlighting the latest and greatest debuts in the marketplace. Check back every Friday for what's new and notable.
It's been a busy couple of weeks for design devotees. The close of Supersalone in Milan marked the beginning of Paris Design Week 2021, as well as Business of Home's third annual Future of Home conference, and the industry has been abuzz with an abundance of fresh releases. From adorable, kid-friendly furniture collections to studded statement wallcoverings, here are some highlights from the latest round of debuts.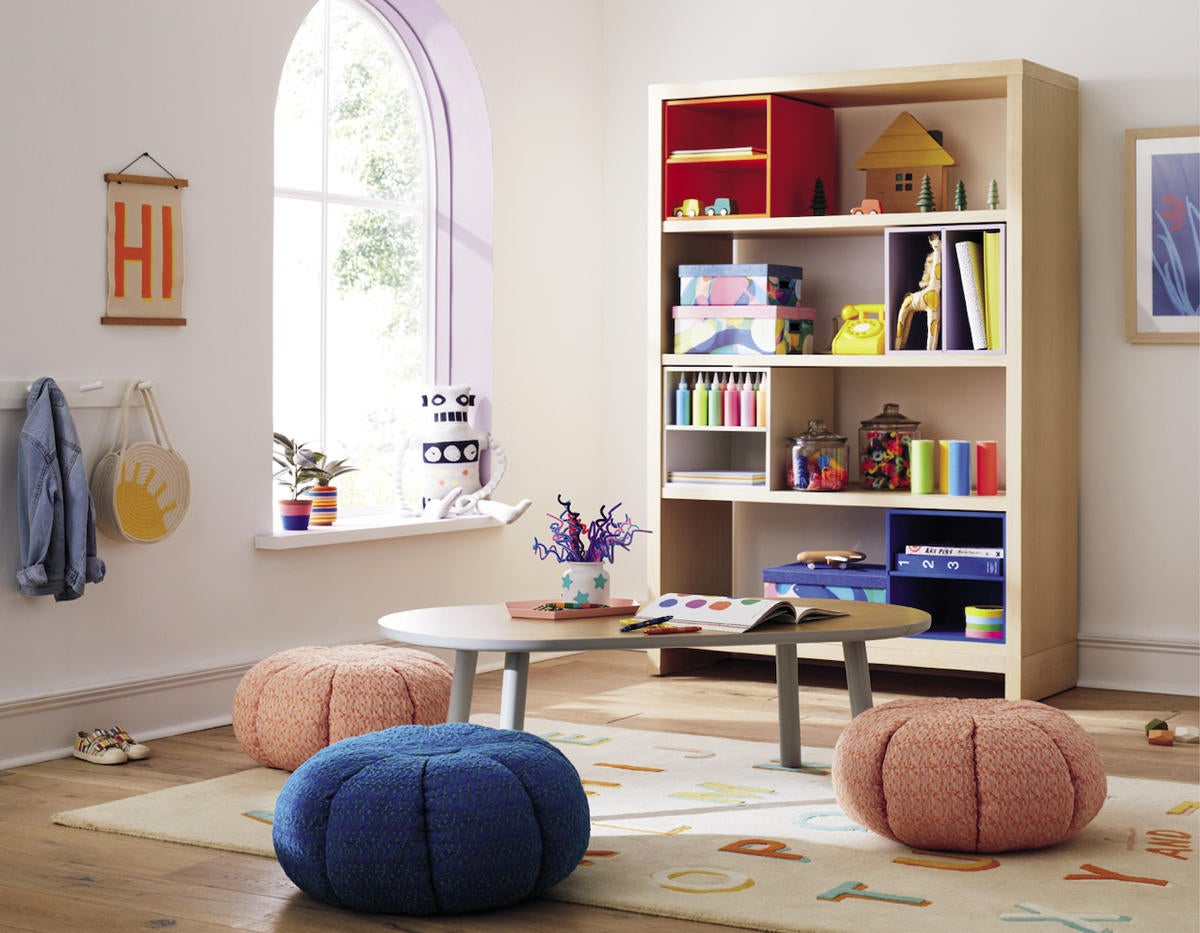 Courtesy of Crate & Barrel
At the Future of Home conference, Crate & Kids unveiled its colorful collaboration with Domino. The sprightly assortment offers 90 whimsical pieces designed by the publication's chief creative officer, Kate Berry, ranging from reversible quilts and upholstered storage beds to plush chairs and poufs in shades of peach and blue.
Georgia-based artist (and Harlem, New York, native) Lisa Whittington teamed up with WallPops for a vibrant peel-and-stick wallpaper collection called Rhythm of Life. Inspired by old photographs of a Black woman and man that Whittington studied, the designs, called Sunburst and Harmony, feature bold brushstrokes in a repeated pattern, and are each available in a range of earth tones.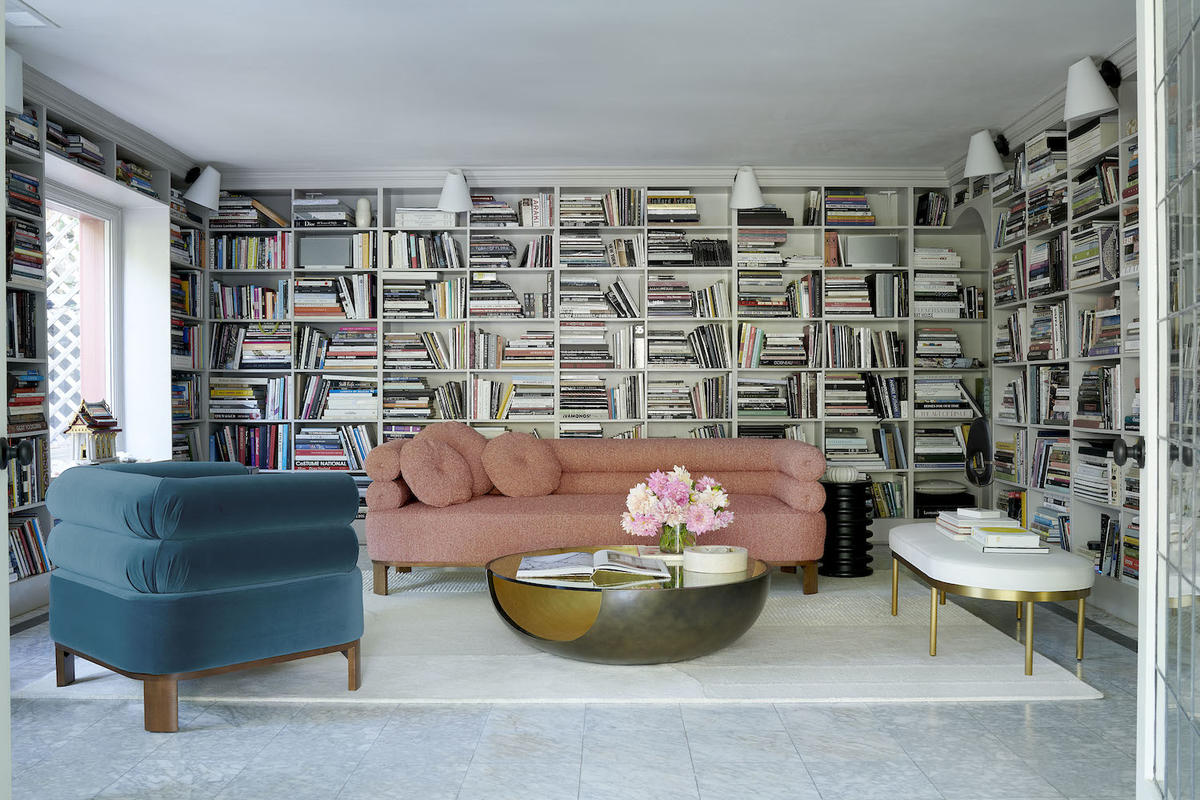 Courtesy of Mitchell Gold + Bob Williams
Celebrity interior designer Brigette Romanek, whose client roster includes Beyoncé and Jay-Z, launched her first-ever furniture collection with Mitchell Gold + Bob Williams. The glamorous assortment boasts seven sophisticated pieces inspired by the Los Angeles–based designer's home life, including our current crush, the art deco–style Lucy sofa and chair, which feature curvy tube-shaped back cushioning.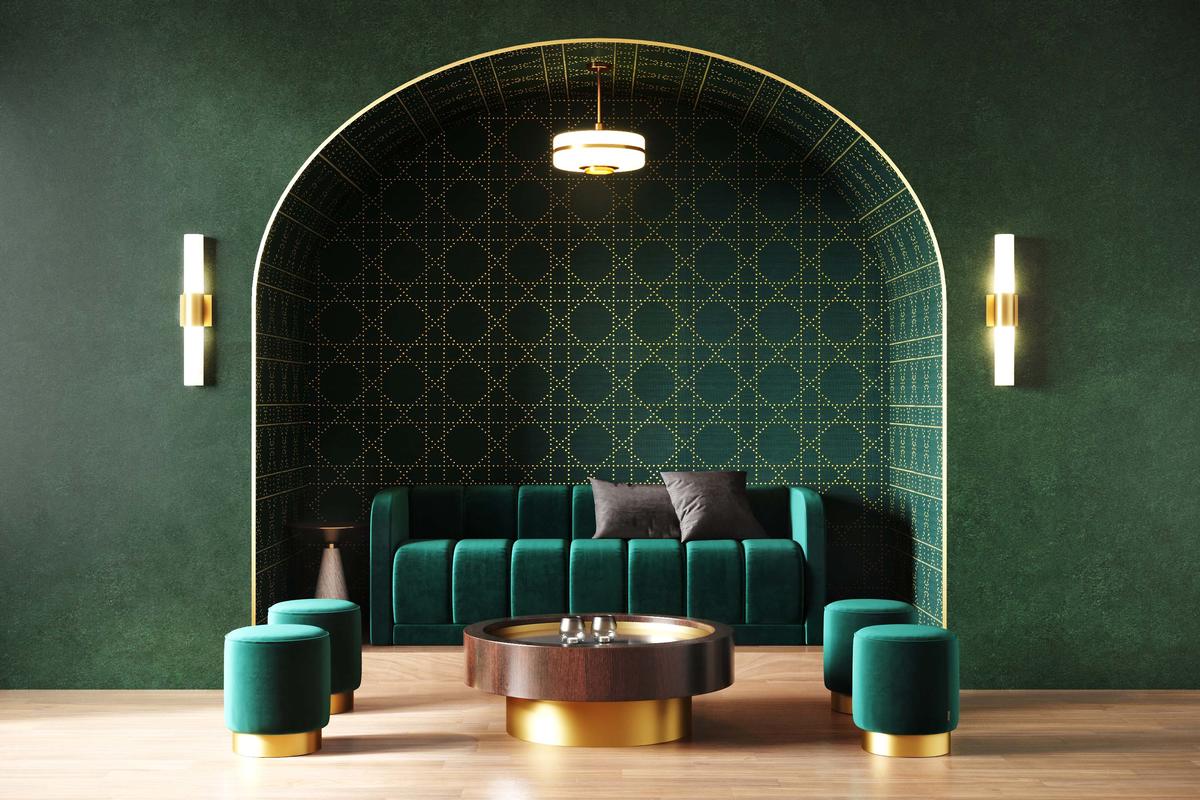 Courtesy of Phillip Jeffries
Wallcoverings brand Phillip Jeffries released a stunning fall collection called Bibliothèque. The eye-catching selection offers seven different styles, including the rivet-studded Styled in Studs and the textured Boucle Nights, all of which come ready-to-ship in a variety of colorways.
Contemporary design gallery The Future Perfect tapped ceramicist Eric Roinestad for a solo collaboration and exhibition called Arroyo Seco. Named after the artist's longtime Los Angeles neighborhood, the collection features 40 midcentury Italian-style stoneware pieces spanning lighting, vessels, masks and standing sculptures, all of which will be on display at Casa Perfect in New York.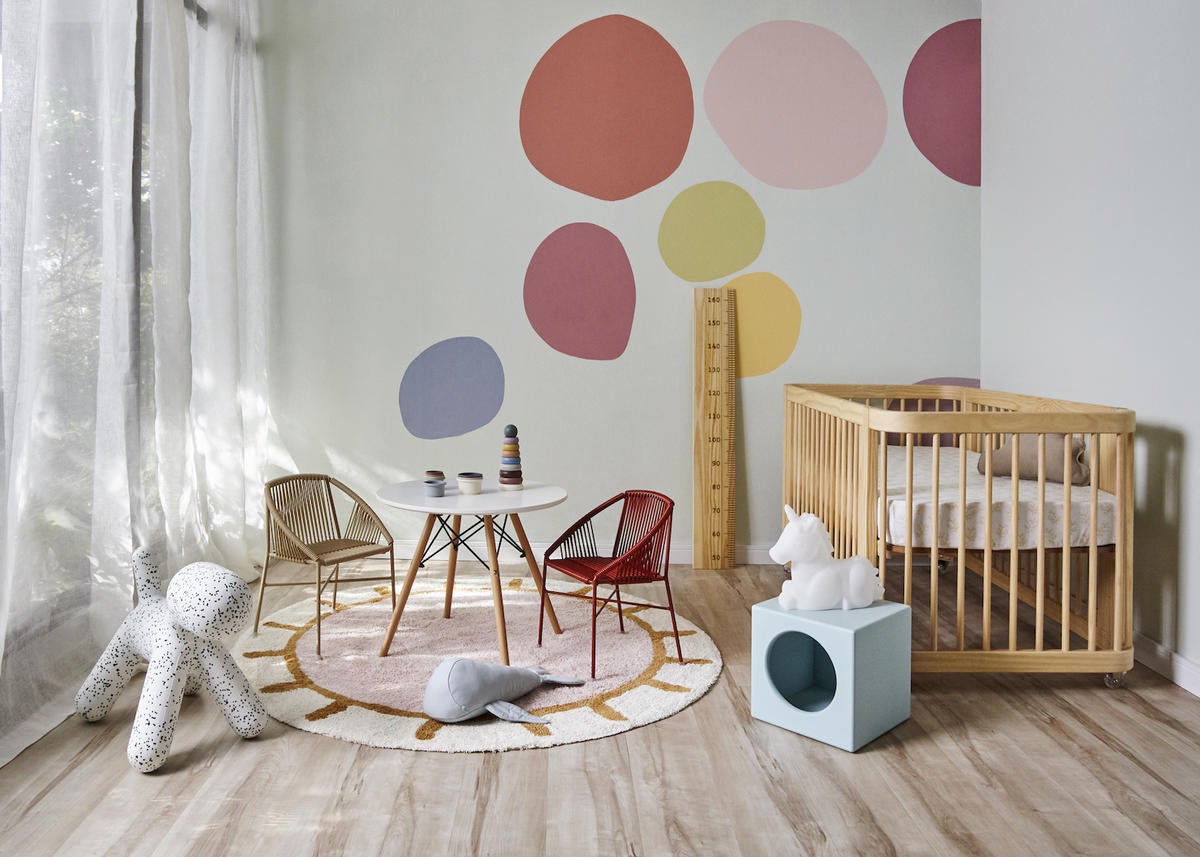 New York–based nursery brand Nestig released a delightful line of machine-washable rugs for kids. Composed of locally sourced organic cotton and all-natural dyes, the sustainable selection is hand-loomed in Brazil and features 12 playful styles, including the cloud-shaped Puff and the sunbeam-inspired Blossom.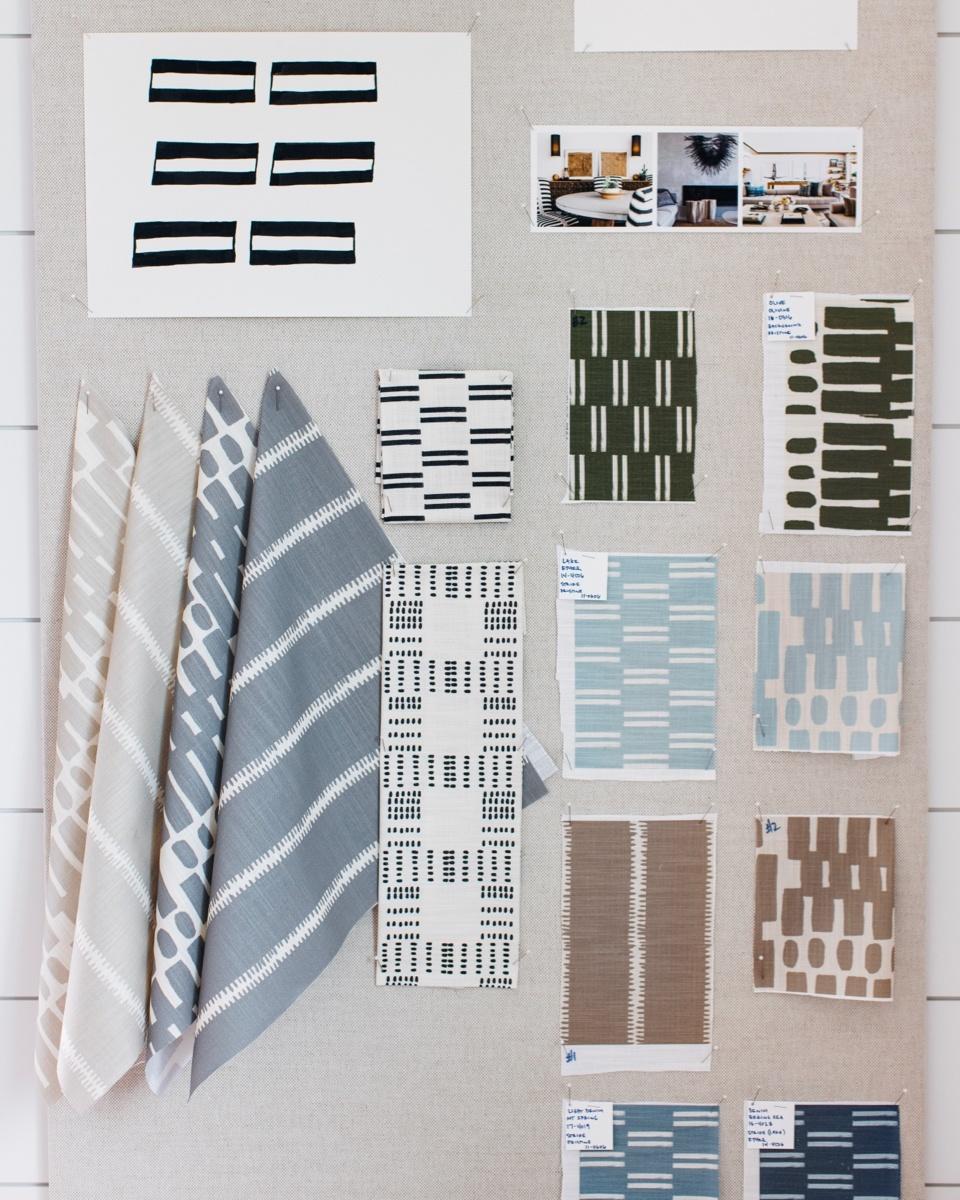 Courtesy of Interior Define
Interior Define called on Caroline Cecil Textiles to create a bespoke throw pillow collection just in time for fall. The minimalist-minded series features four simple geometric prints available in different sizes and colors, including the squiggly-striped Naya and the stipple-style Celi.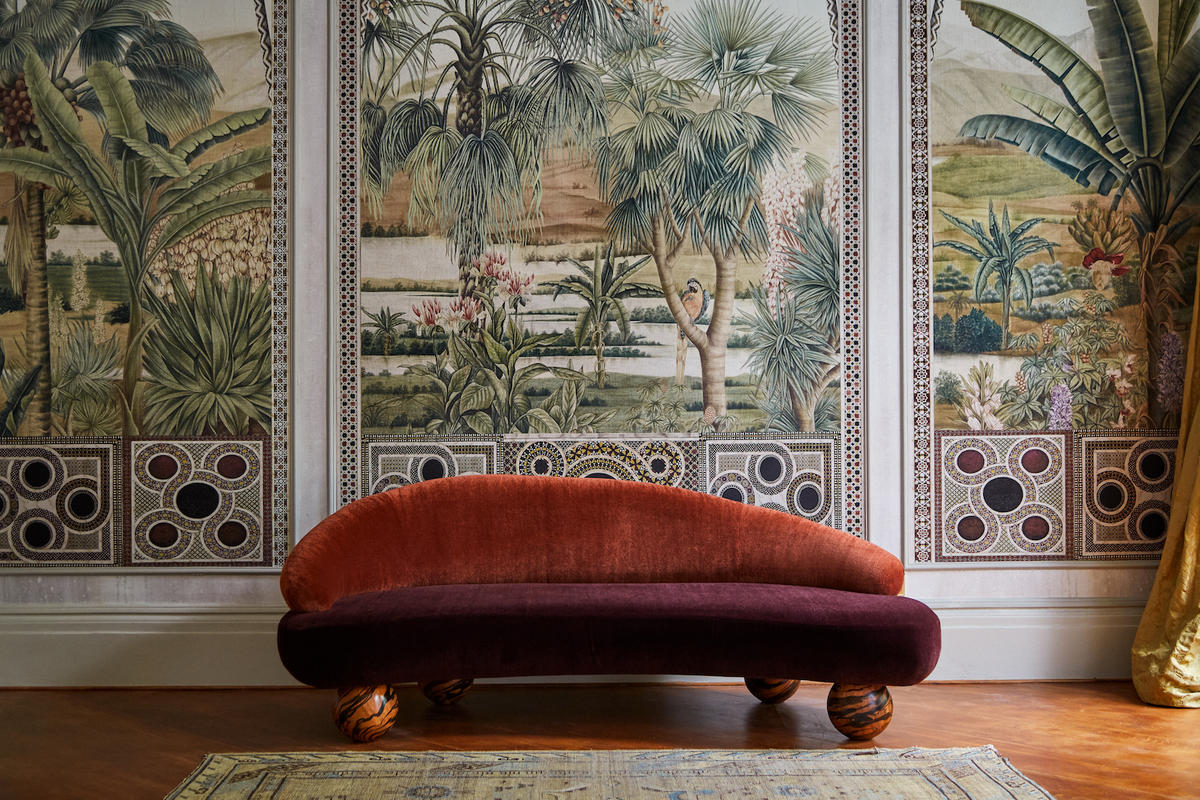 Courtesy of The Invisible Collection
Online design platform The Invisible Collection introduced an exuberant furniture line with London-based designers Duncan Campbell and Charlotte Rey of Cambell-Rey. Inspired by the late-19th-century Vienna Secession art movement, the energetic assortment includes an array of statement-making designs, including a star-shaped stool upholstered in sky blue satin fabric and a two-toned sofa with hand-painted faux bois ball feet.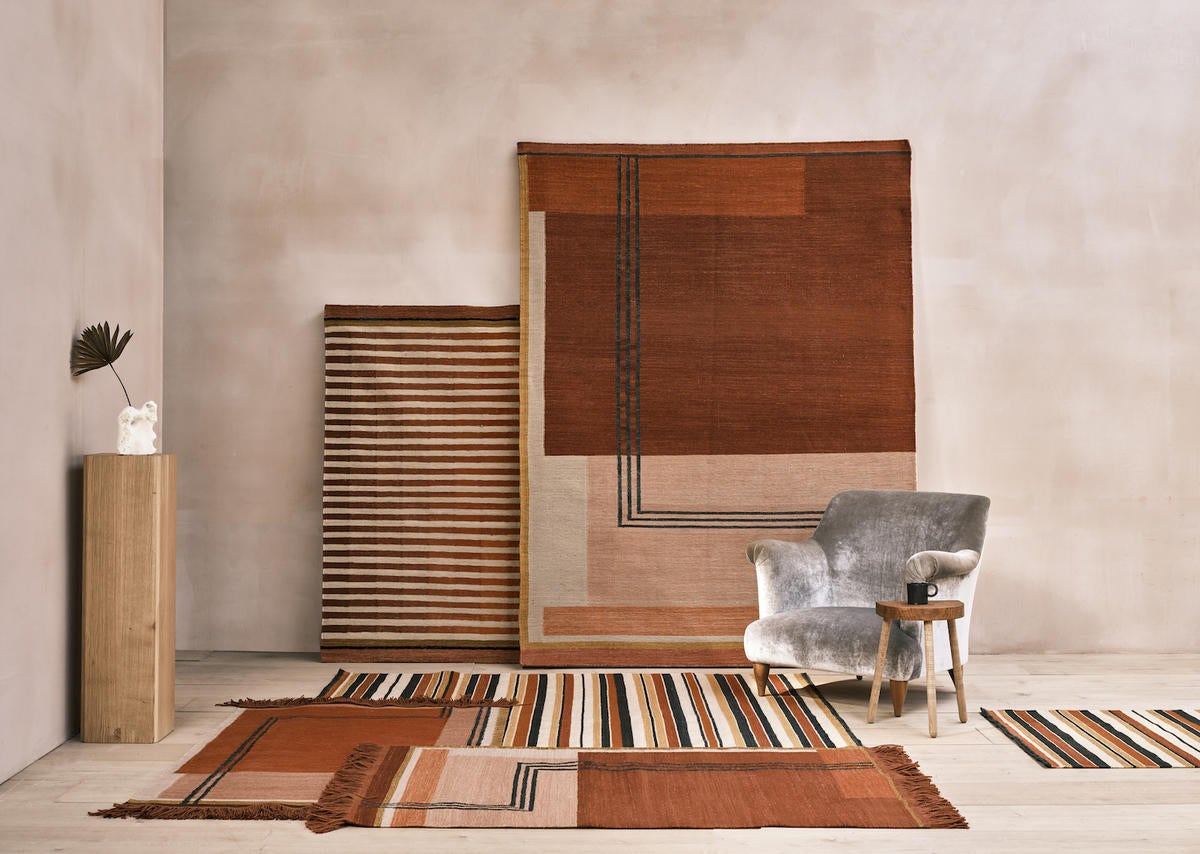 British furniture and lighting brand Pinch collaborated with London-based designer Sussy Cazalet on an artful collection of rugs. Drawing from the rich terra cotta and red canvases of artist Mark Rothko, the sleek selection includes four unique graphic designs woven in a mixture of soft silks and sumptuous New Zealand wool.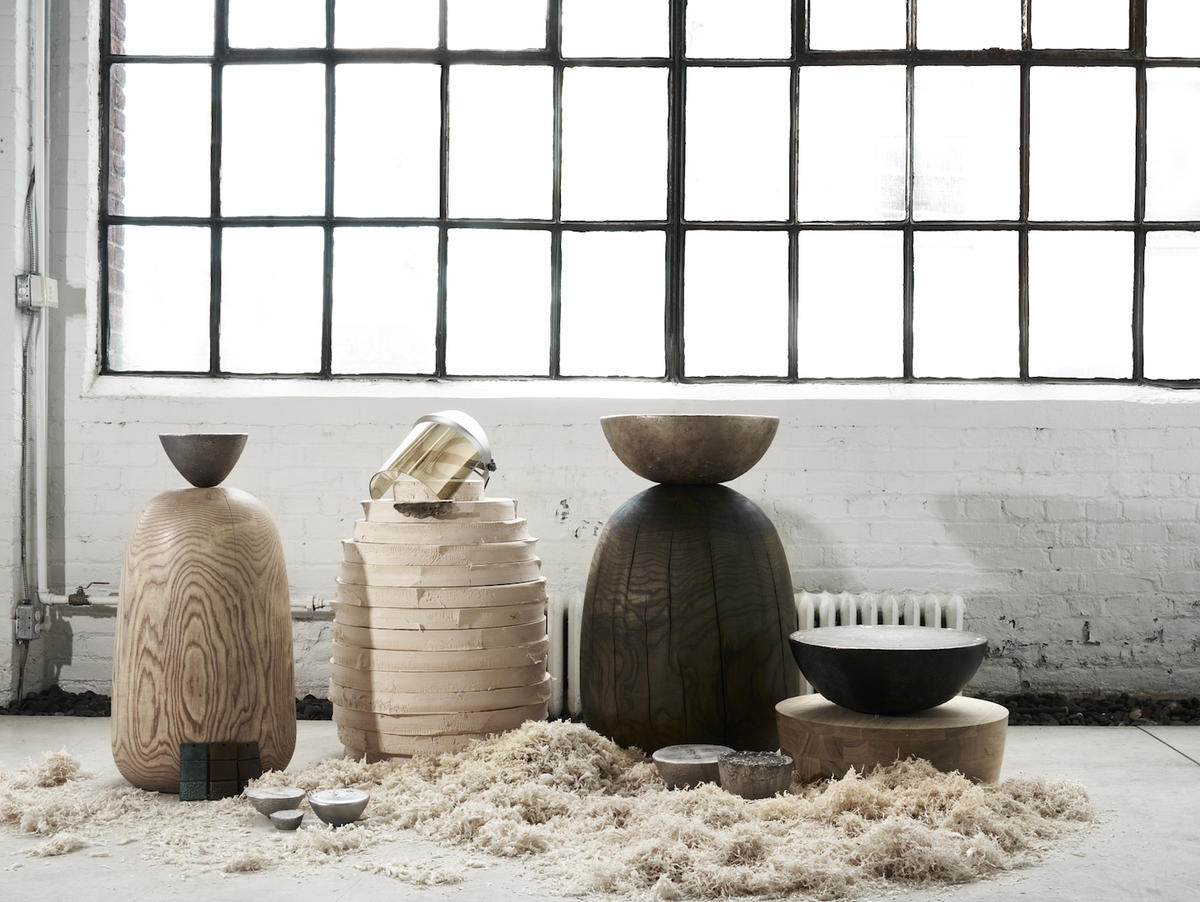 Toronto-based multidisciplinary design studio Stacklab unveiled Ash, an eco-friendly assortment of side tables and stools. The limited-edition collection offers 12 shapely pieces composed primarily of repurposed materials, each of which features a sustainable ash wood base and a bronze top in your choice of six finishes.
Homepage photo: The Lucy Right daybed and the Lucy Left daybed in Saffron Performance Micro Velvet by Brigette Romanek for Mitchell Gold + Bob Williams | Courtesy of Mitchell Gold + Bob Williams