We live in an age dominated by subscriptions and memberships. Music, movies, software and video games all used to be things you bought—now you subscribe to them. Membership programs used to be fairly niche—now Amazon's Prime program is so massive it has birthed what feels like a national holiday. Whether they're selling household staples like toothbrushes and razors or streaming endless TV shows, companies today are increasingly trying to cash in on the stability of a recurring revenue model. But can it work for the home market?
The buzzy, direct-to-consumer furniture startup Whom is betting it will. This summer, the company launched a membership program targeting millennials. For $99 a year, subscribers receive 25 percent off all non-sale merchandise, alongside a host of lesser perks, like a free gift and early access to clearance events. The move, says CEO Jonathan Bass, will "reward the consumer with a sale on a continual basis."
By getting into the membership game, Whom joins a small roster of home brands that have experimented with recurring revenue. Recent history suggests the move is lucrative for those who can pull it off successfully—and treacherous for those who can't.
Running a retail home brand is a bit like riding the same roller coaster year over year. You know exactly when it's going to be slow (most of the year) and when it's going to be fast and furious (big sale weekends). But knowing the pattern of the market in advance doesn't quell the anxiety of those ups and downs. For retailers, the benefit of a membership program is to take the edge off the dizzying highs and lows. Instead of getting into cutthroat price wars with competitors on Labor Day weekend, companies can try to win over consumers with a compelling offering all year round.
Bass argues that it's not only good for retailers—it's good for customers, too. "[Consumers] expect to get a sale from a retailer come July 4th, or Labor Day or Memorial Day or Black Friday, but they're not certain the items they want are going to be on sale," he says. But with a membership program, "you're able to buy at a discounted price and plan your purchases when you want to, not when you need to. Sales have forced the consumer into buying at certain times that are not as convenient. My thought is you should be spending holiday weekends at home with your family."
Smoothing out the binge-and-crash rhythm of modern retail has always been an appealing concept for retailers, but Bass says that the fallout from the pandemic has made it almost a necessity as fluctuations from the global supply chain have sent the price of materials skyrocketing. Whom, a vertically integrated operation that mainly manufactures its goods in Mexico, has been at the mercy of the price of lumber in a direct, tangible way. Fostering consistent sales year-round, he reasons, can help to mitigate the impact of those price increases on the company's bottom line. "For the first time in 40 years, [we're experiencing] this massive amount of inflation in raw materials in wood, finished wood, foam," says Bass. "We wanted to take a look at how we can stabilize the expectations of the consumer and offer them a position where they can enjoy a sale price consistently. It's setting the risk against the inflationary risk across a wide mix of people."
But in any other year, a membership model has plenty of side benefits, too. Replacing seasonal promotions with a fixed yearly cost can have the effect of bolstering your image—if consumers stop seeing sales, they stop expecting them, and may start to see you as more of a luxury brand. There's also the obvious benefit of having a membership program, which is that members tend to develop a sense of attachment to the brand. In that sense, it's hard to imagine a more perfect arrangement for retailers: A program designed to improve your bottom line in turn makes your customers more loyal. What could be better?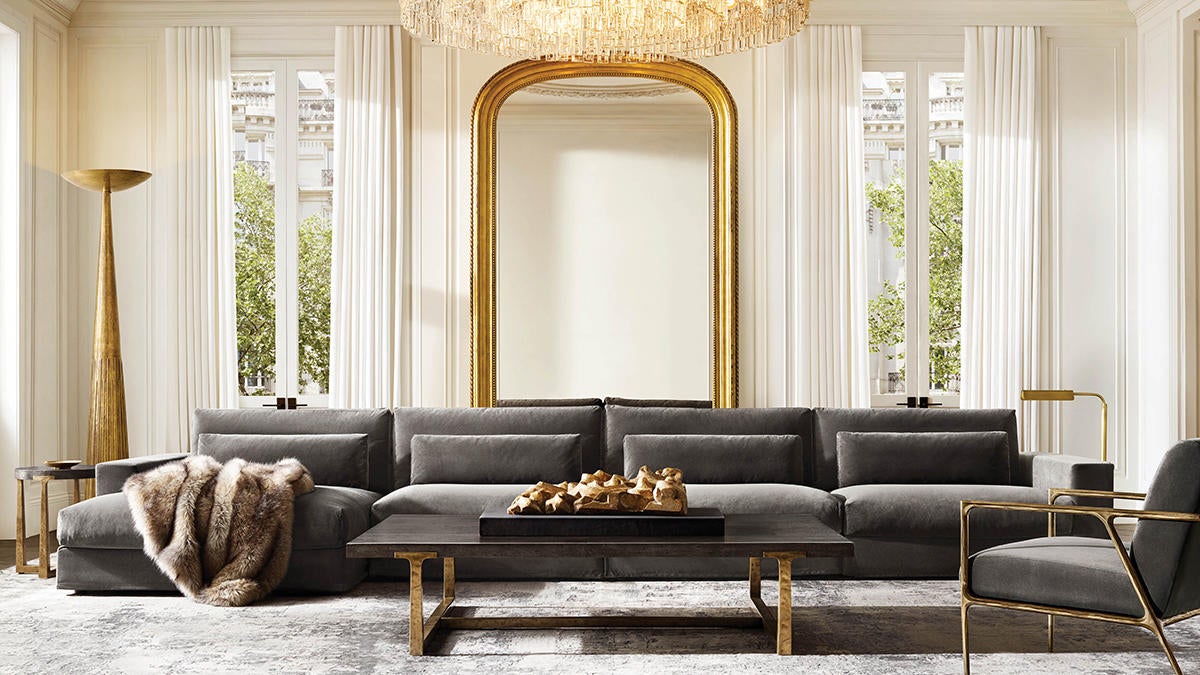 If any home brand has demonstrated the virtuous cycle that membership programs can create, it's RH. In 2016, the company announced a program offering customers 25 percent off all products, as well as a host of side perks like free design services and preferred financing on its house credit card—all for an annual fee of $100. (The fee has since increased to $150.)
"Our lives are filled with complexity, and we long to break through the clutter to find simplicity," RH chairman and CEO Gary Friedman said in a statement when the program debuted. "We want to shop for what we want, when we want, and receive the greatest value. So rather than navigating countless promotions, we're changing things ... because time is the ultimate luxury." (His rationale was echoed by Bass, who says at least part of the reason to announce a Whom membership program was the headache of navigating the company's promotional calendar.)
Five years later, RH says that its program has 434,000 members, and that purchases by members account for 97 percent of the company's core business. Though interior designers may object to the fact that the program gives everyday consumers a discount comparable to trade pricing, it hasn't hurt the broad perception of the brand. Since introducing the program, the company's stock has reached record highs on the strength of record revenue numbers. For RH, a membership program was a gamble that has clearly paid off.
Of course, if it were simple, everyone would do it. Beyond RH, only a very small handful of players have membership programs that work like Whom's. The Mitchell Gold + Bob Williams Comfort Club is one of them; the company, which is privately held, hasn't disclosed figures about its success and declined to comment on the program. In the home industry, they remain the exception, not the rule.
Part of the challenge is simply that memberships are audacious—you're asking the consumer to not only fill out some forms and hand over their contact information but also pay for a discount (something other retailers will gladly offer for free). It takes a particularly confident brand manager to make that calculation.
The nature of shopping for the home presents another challenge. While the high cost of home goods makes such programs almost universally a "good deal"—it only takes a purchase of $400 before tax for Whom's membership fee to start paying off—the long stretches of time between purchases present a sticking point for consumers, who frequently shop for their homes in concentrated bursts of spending.
As a result, membership programs tend to work best for brands that have a wide range of product and a healthy schedule of new releases—reasons to keep coming back after customers have bought the anchor pieces for their home. The irony here is that, even though it often only takes one purchase to justify a membership fee, the psychological barrier to entry is higher.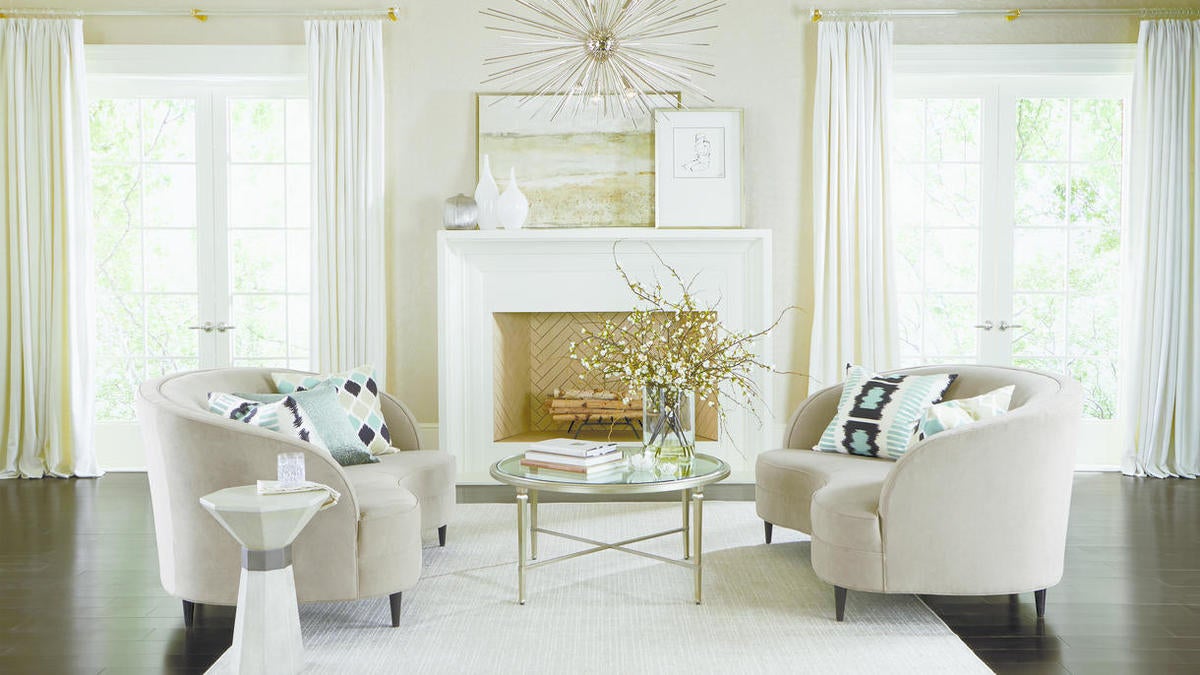 Ethan Allen presents an example of a company that tried a membership program only to pull back. In 2019, CEO Farooq Kathwari announced that the retailer was pivoting away from sales and toward a membership program with similar terms to RH's, including a $100 buy-in, 20 percent brand-wide discount and free delivery. The logic behind it was also similar to Friedman's: Get off the promotional roller coaster. At the time, Kathwari was optimistic it would resonate with the brand's customer base, telling Business of Home, "There is so much confusion in retail [around] how to service clients. We believe that this will not only reward, but also respect, our clients."
However, two years later, Ethan Allen's membership program is not accepting new applicants, and the company's website currently lists a "summer of American style" promotion. A representative for the brand didn't respond to a request for comment; however, in recent filings (Ethan Allen is publicly traded), the company reported that "net sales were significantly impacted in fiscal 2020 due to a COVID-19 related disruptions and a new marketing program featuring a membership, which caused a dip in orders during this marketing transition period."
In the same filings, the company indicated that by June 2020, it had $1.4 million of revenue on its balance sheet related to the program. (A back-of-the-envelope guesstimate: 1.4 million divided by $100 equals roughly 14,000 members.) That's not a minuscule amount, but it seemingly wasn't enough for Ethan Allen to continue pushing the initiative.
In 2018, Wayfair, too, launched a membership program, in which customers were offered free shipping and 25 percent off in-home services in exchange for a $29.99 yearly fee. The initiative, dubbed MyWay, was announced with much fanfare, but it seems to have disappeared entirely from the company's website. For every successful membership program, there's one (or two) that didn't quite pan out.
"I remember when membership programs were the hot thing in retailing—all kinds of businesses, from fashion chains to home furnishings chains, looked at the success of Amazon Prime and the warehouse clubs and said, 'Yeah, we can do that too,'" says veteran retail journalist (and host of BOH's Retail Watch podcast) Warren Shoulberg. "The problem with things like sofas and credenzas is that people don't buy them very often, so the idea of plunking down $99 a year when you might never even use it turned out to be—unsurprisingly—unappealing. Retailers who truly understand how to manage membership programs and what they can do for their business can make this work. The rest will never be members of the club."
Bass is confident that Whom will be among the lucky ones to make it. Though he declined to share the exact size of the membership program, he says that it has experienced 100 percent growth week over week since launching earlier this summer. He sees the program as in line with both the company's economic goals and its direct-to-consumer values: "In a company that's trying to be transparent from start to finish [with our production], we should be transparent in our promotions."
He also suspects that membership programs will become more common in the home industry. "It's easier for consumers to budget, and ultimately, you create a continuous purchase cycle," says Bass. "My hope is that [other companies] don't do it. Then I'm not up against the competition."