Just as inspiring as the fiery foliage of autumn are the rich neutrals that ground a space and create a cozy backdrop. Like a dollop of fresh whipped cream on a slice of pumpkin pie or the soft-hued cashmere sweater you reach for again and again, these eight new neutral designs capture the warm, inviting spirit of fall.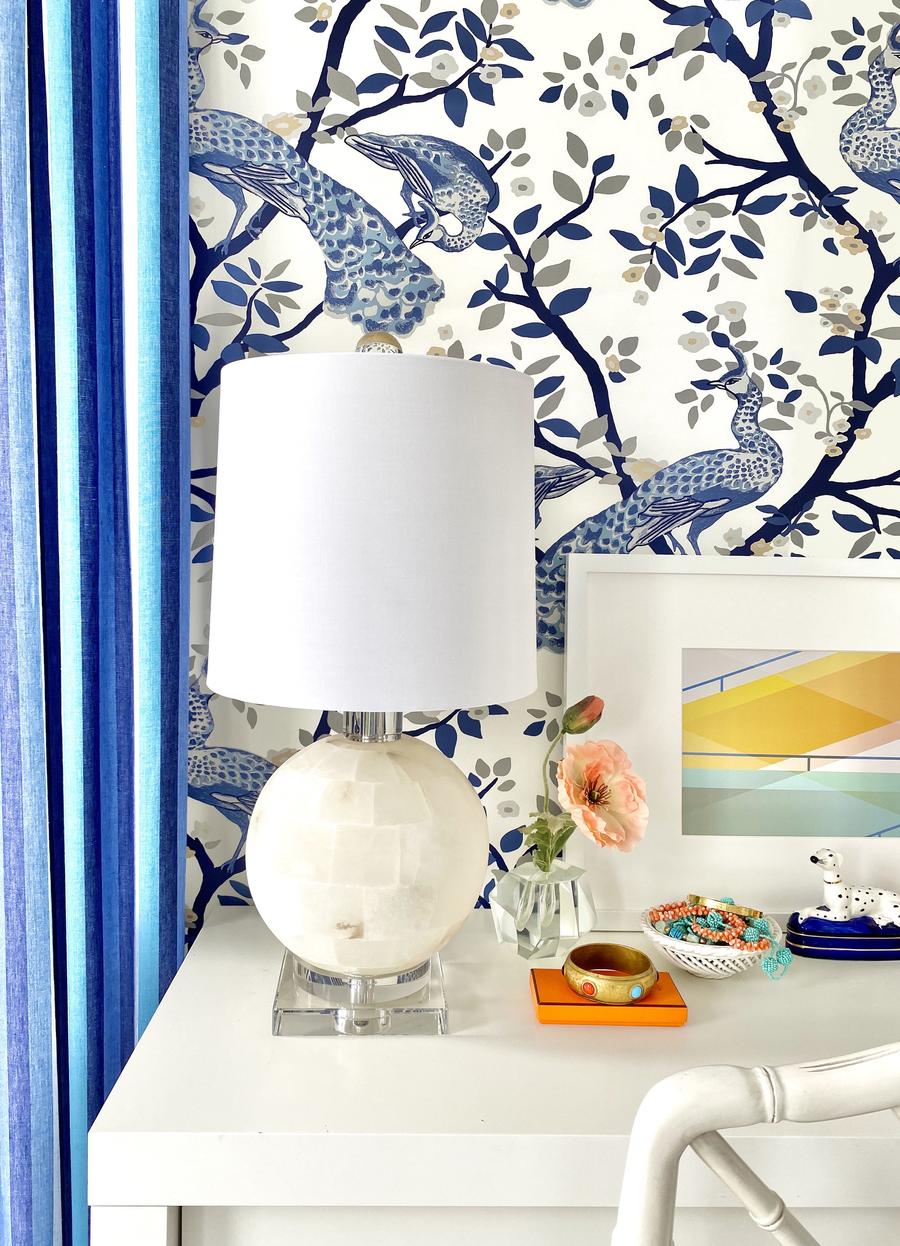 Courtesy of Couture Lamps
Couture Lamps — Meridian lamp
Rising above the acrylic-base of this new lamp from Couture Lamps is a sphere covered in tiles of milky white alabaster, giving it a captivating moonlike appearance.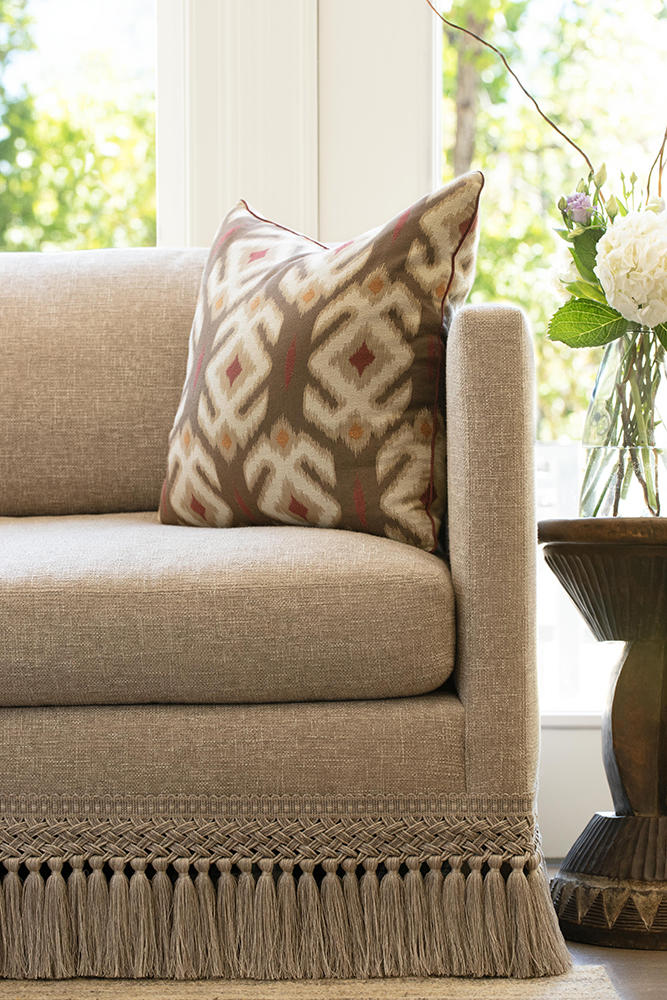 Courtesy of Samuel & Sons
Samuel & Sons — Édelie collection
The Édelie linen tassel skirt from passementerie brand Samuel & Sons features a delicately woven section that transitions into a series of cascading tassels. The intricately textured fringe comes in an array of soft, neutral hues, from Eggshell to Fog and Patina.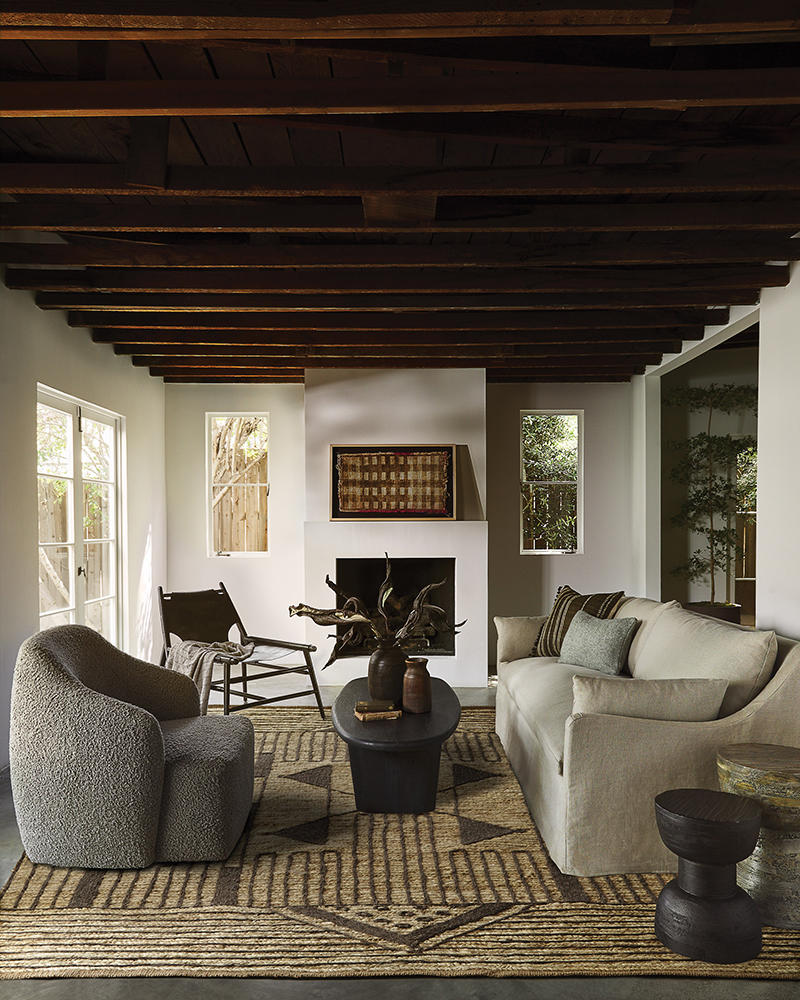 Courtesy of Lulu and Georgia
Lulu and Georgia — Earthbound Collection
Lulu and Georgia's fall line is inspired by the simple beauty that comes from contrast. Pieces like the effortlessly elegant Portola slipcover sofa in Flax, or the Tobi swivel chair in a cozy cream hue, are lessons in easy, enduring style.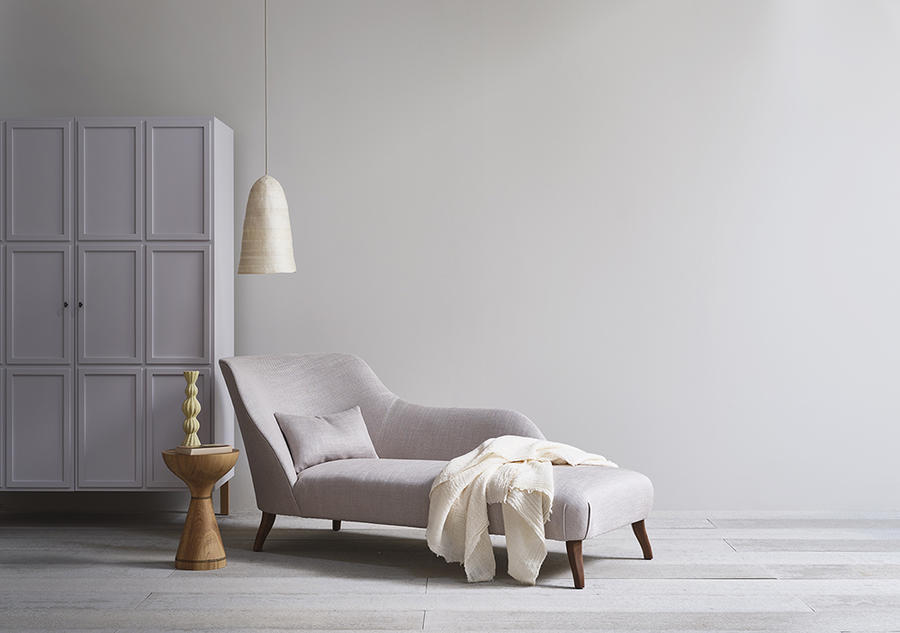 Pinch — Merrell chaise
The Merrell chaise from British studio Pinch is a gentle, modern take on a classic shape. Subtle curves, upholstered in a soft gray tone, give the piece an ethereal quality.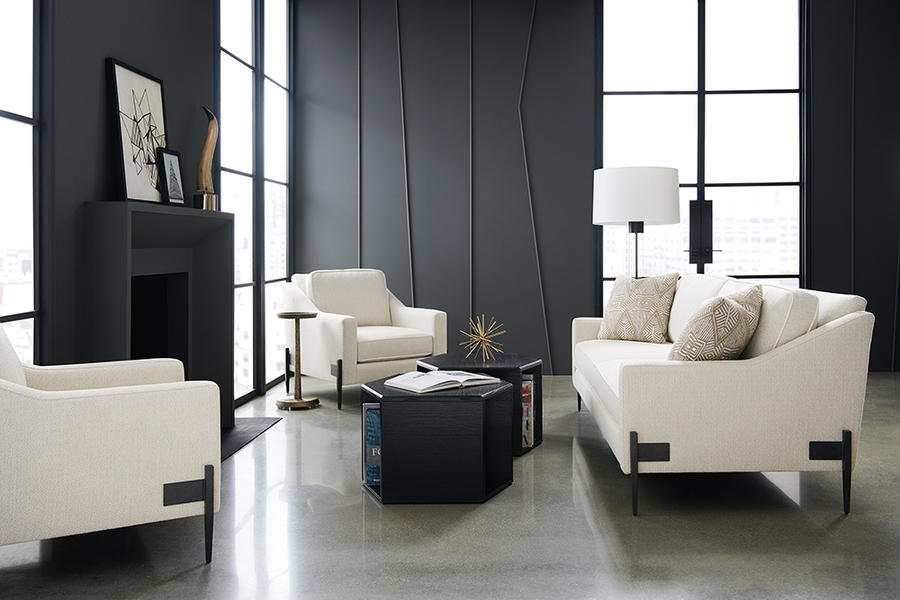 Caracole — Summer Collection
North Carolina–based Caracole created its latest collection to celebrate the idea of home as a retreat. The line is a mix of classics, including the Free and Easy dining chair in nude leather, and modern statement pieces like the Remix sofa, which features a wooly upholstered body nestled in a metal frame.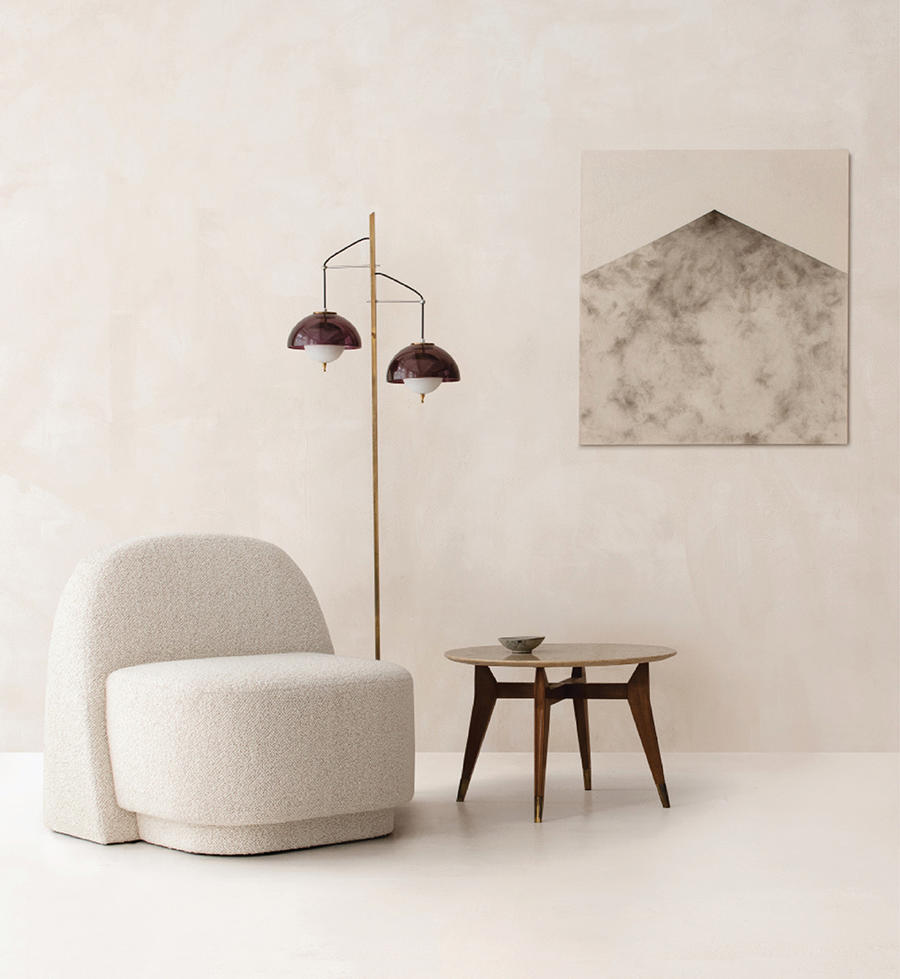 Courtesy of Dmitriy & Co.
Dmitriy & Co. — Winter Collection
Modern furniture and upholstery atelier Dmitriy & Co. has a knack for putting an artistic spin on timeless pieces, like the Arp chair, which exaggerates the scale of traditional shapes to create something strikingly original.
The products featured in this article have been sourced from BOH's new Collections vertical, a showcase of the latest debuts from some of the industry's leading brands.