Blue is perhaps the only color versatile enough to blend seamlessly into any palette, easily able to anchor a color scheme without stealing the show. We've rounded up 11 new pieces that show just how much the hue can do.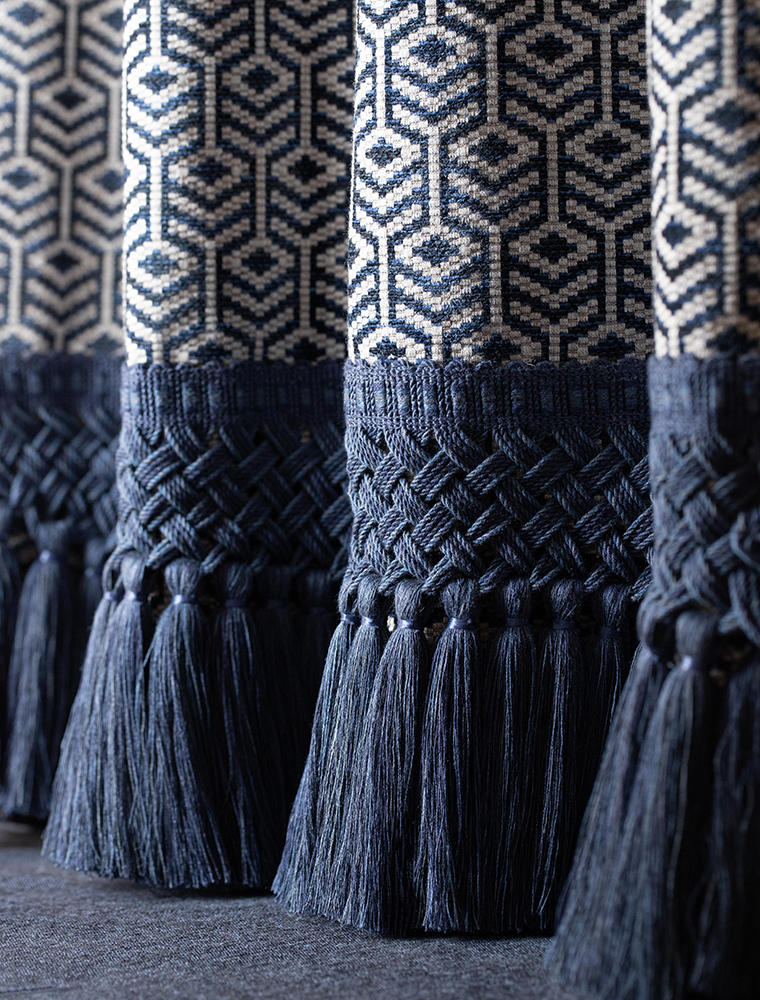 Courtesy of Samuel & Sons
Samuel & Sons — Fall Collection
Known for its artful and delicately detailed passementerie, Samuel & Sons introduces three lines in its fall collection: Édelie, a stunning fringed trim comprised of intricately woven sections of crisscrossed, twisted cord hangers that transition into long linen tassels; Menagerie, a bold leopard pattern rendered all the more sophisticated in a shade of lapis; and Terrace, a line of performance trims created in collaboration with Perennials. While each of the lines come in a range of hues, the blues in each are classic and captivating.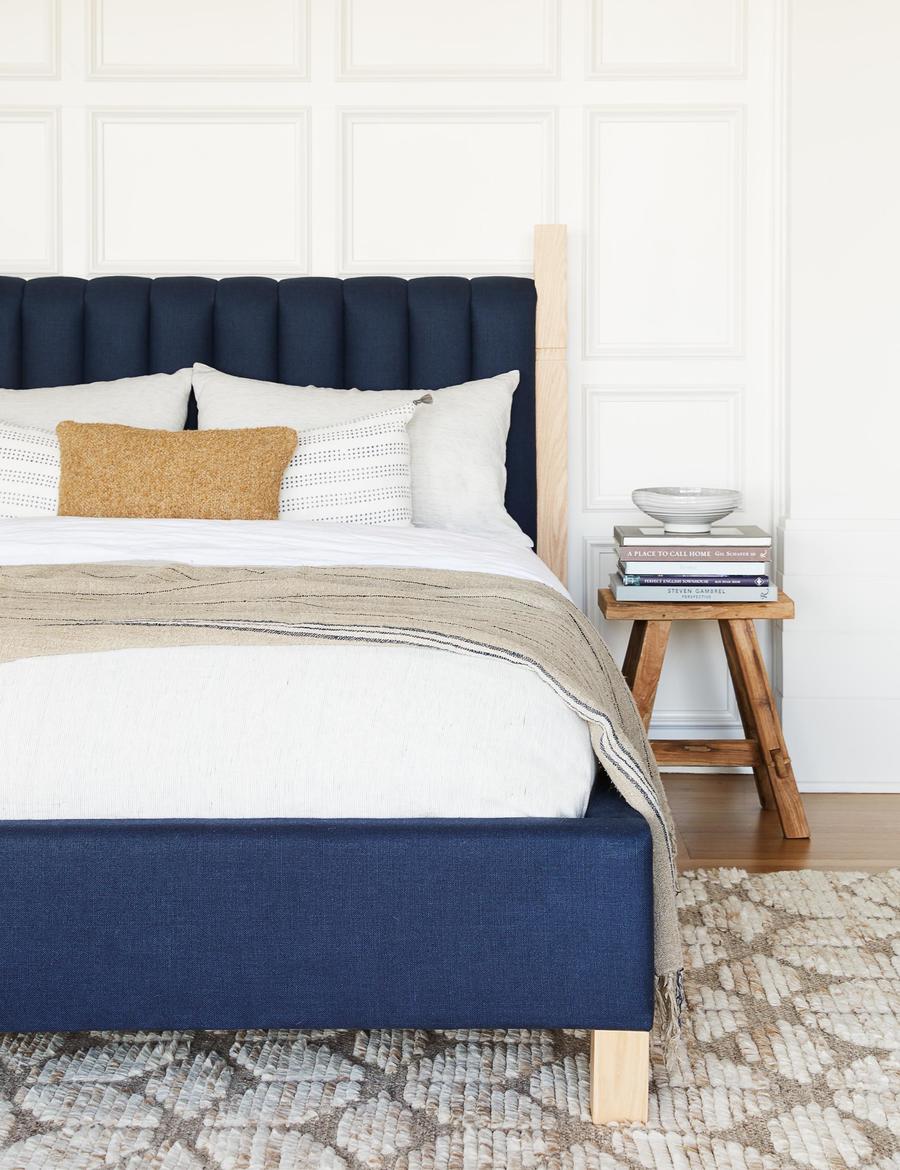 Courtesy of Lulu and Georgia
Lulu and Georgia — Ginny MacDonald Collection
Playing with well-known forms in unexpected colors, designer Ginny Macdonald's collection for Lulu and Georgia features pieces like the Ambleside bed and bench or the Hollingworth sofa, which are all the more alluring in dark blue.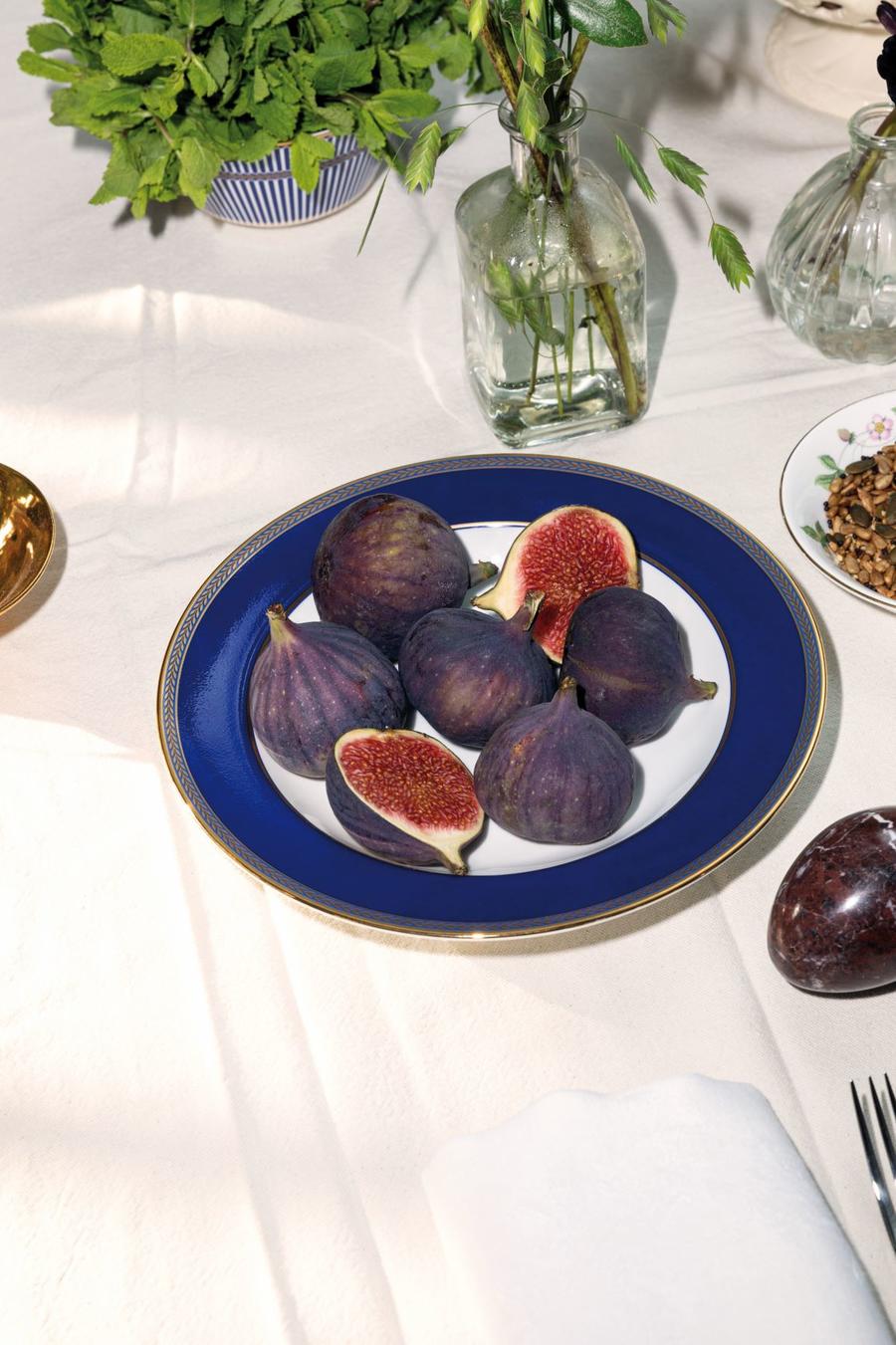 Wedgwood — Spring/Summer 2020
Heritage brand Wedgwood tapped Alex Eagle, the creative director of British home and lifestyle store Alex Eagle Studio and The Store X, as the brand's first featured tastemaker. Her take on the new collection is an ode to code mixing, or mixing and mismatching patterns to create a unique and personalized table setting. The Renaissance gold salad plate features a deep blue hue and gold trim, creating a timelessly chic effect.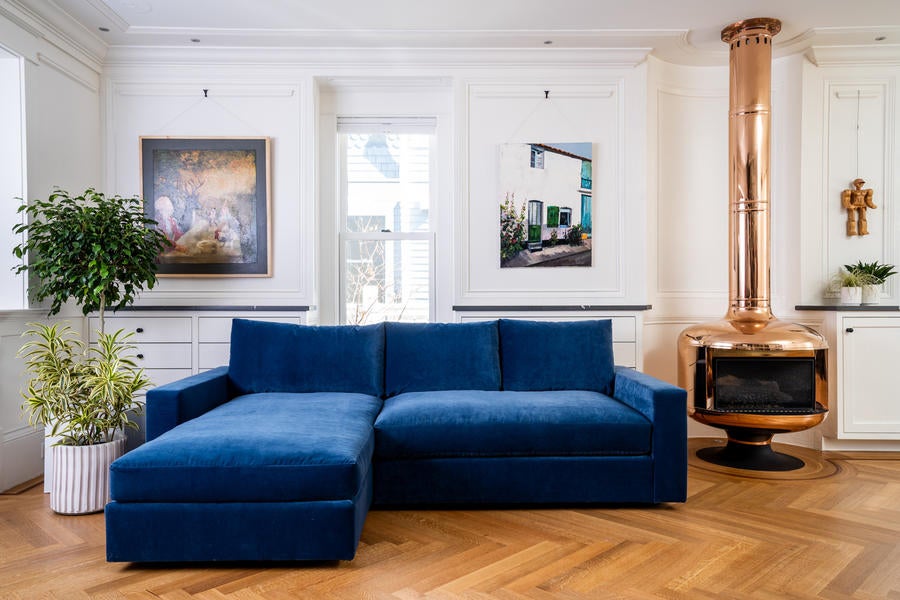 Saltwolf — Launch Collection
Saltwolf, which blends the tech savviness of D2C brands and the luxury of to-the-trade lines, presents its debut collection, featuring the Linden sofa and sectional in an ocean-hued velvet that makes a traditional piece trendy and inviting.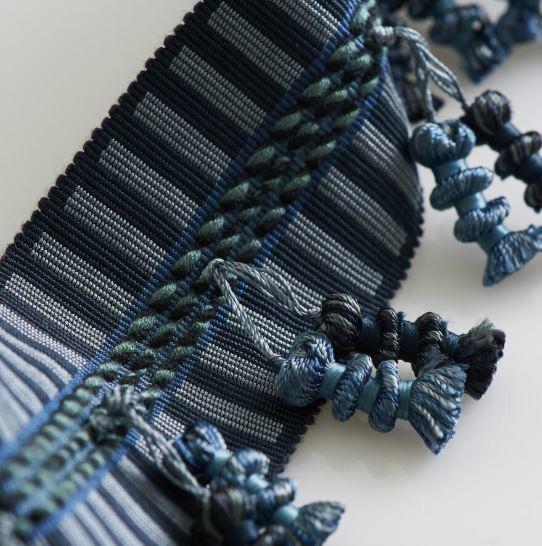 Fabricut —Collective Threads Collection
Fabricut's new line of fabrics and trimmings draws inspiration from a mix of classic interiors and the Bohemian spirit of European design. Intricate and beguiling passementerie like the Belle and Chai trims come in a range of blues, from powdery pastels to deep and dazzling sapphire.
The products featured in this article have been sourced from BOH's new Collections vertical, a showcase of the latest debuts from some of the industry's leading brands.