Product Preview is a weekly series spotlighting the latest and greatest debuts in the marketplace. Check back every Friday for what's new and notable.
Let's be real: As necessary as it was to postpone Maison & Objet and Paris Déco Off until the spring, a lot of hearts were broken. Fortunately, some of our favorite brands were quick on their feet and opted to show the same collections scheduled to debut in the City of Light inside showrooms throughout 200 Lex and the Decoration & Design Building. From trippy, lava lamp–inspired fabrics to coffee tables made of plaster, here are some of the most memorable launches that we were supposed to see à Paris—but saw in New York this week instead.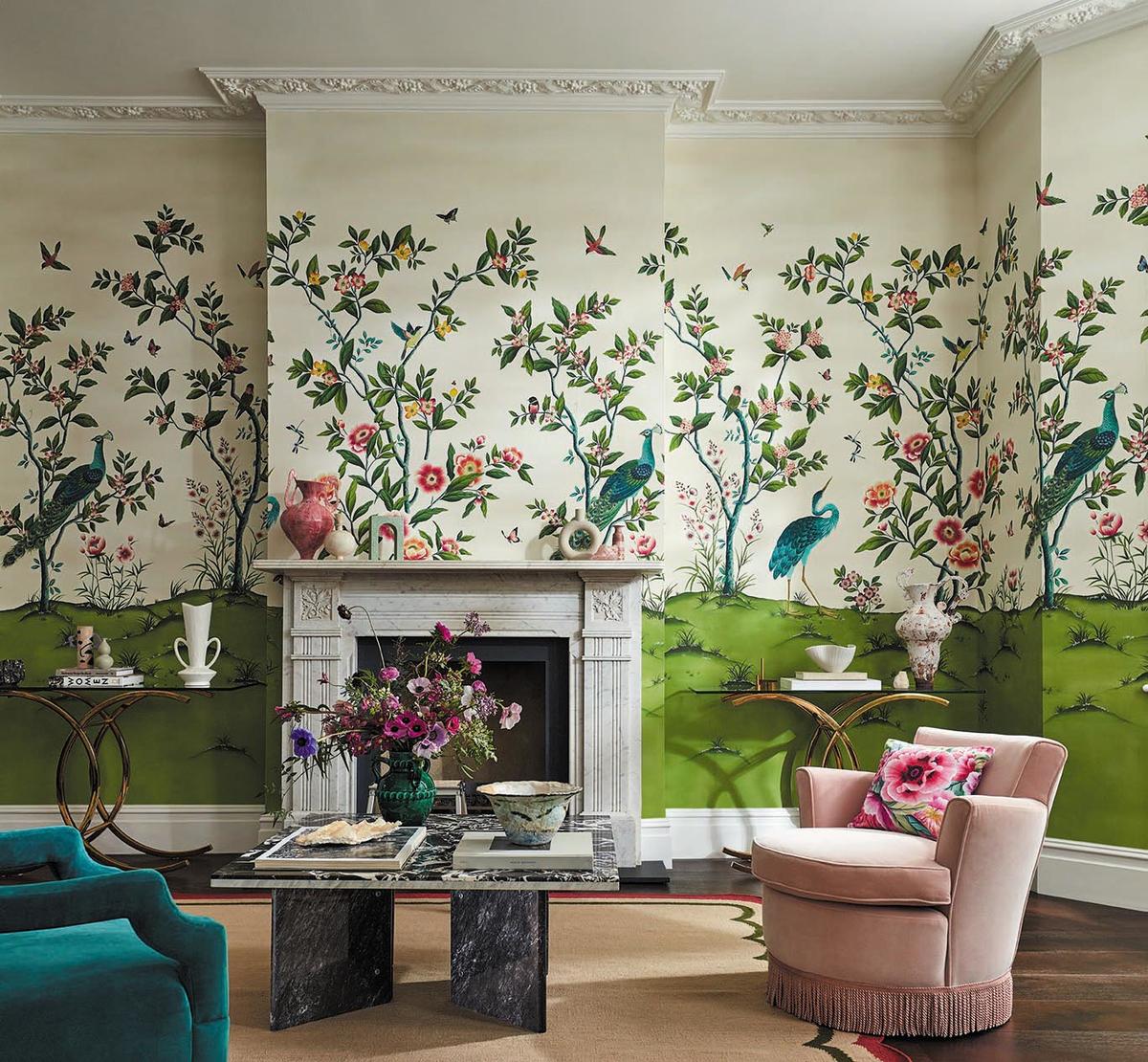 Harlequin unveiled a fanciful Florence wallcovering by London-based artist Diane Hill. Available in three charming colorways, including powdery pink and sky blue, the enchanting design features a hand-drawn chinoiserie motif complete with peacocks, hummingbirds and butterflies.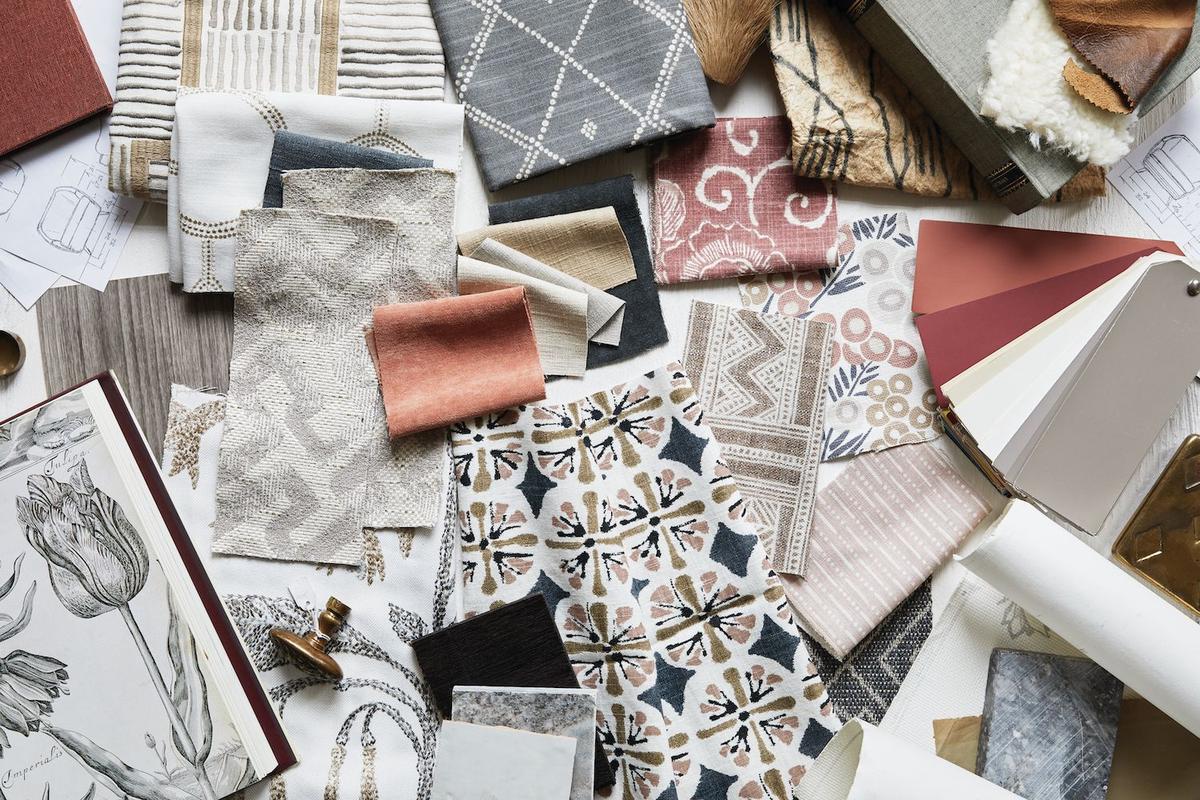 Fabricut partnered with Christiane Lemieux on a dreamy line of textiles. The collection, Material Archive, features dozens of fabrics that evolved from a series of the designer's hand-drawn sketches and illustrations (that is riddled with delightful historic references), including a Kuba-inspired pattern called Pantin and a free-spirited floral print named Muret.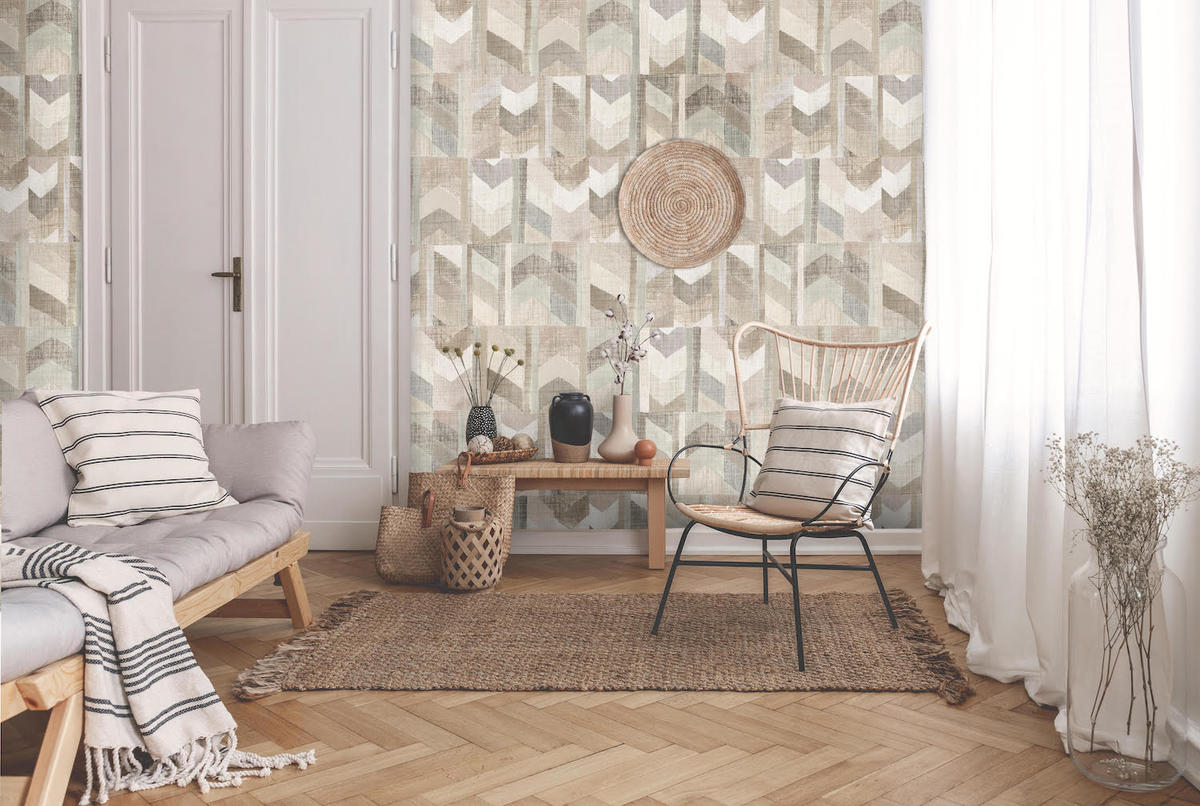 Courtesy of The Vale London
The Vale London showcased a charming collection called Sloane. An ode to flights of fancy, the carefully curated assortment features nine ethereal textile and wallcovering designs inspired by everything from hot air balloons to flying songbirds. Offerings include a rhythmic handwoven wallpaper pattern composed of paper and hemp named Iter and a nubby pale pink upholstery fabric named Agnello.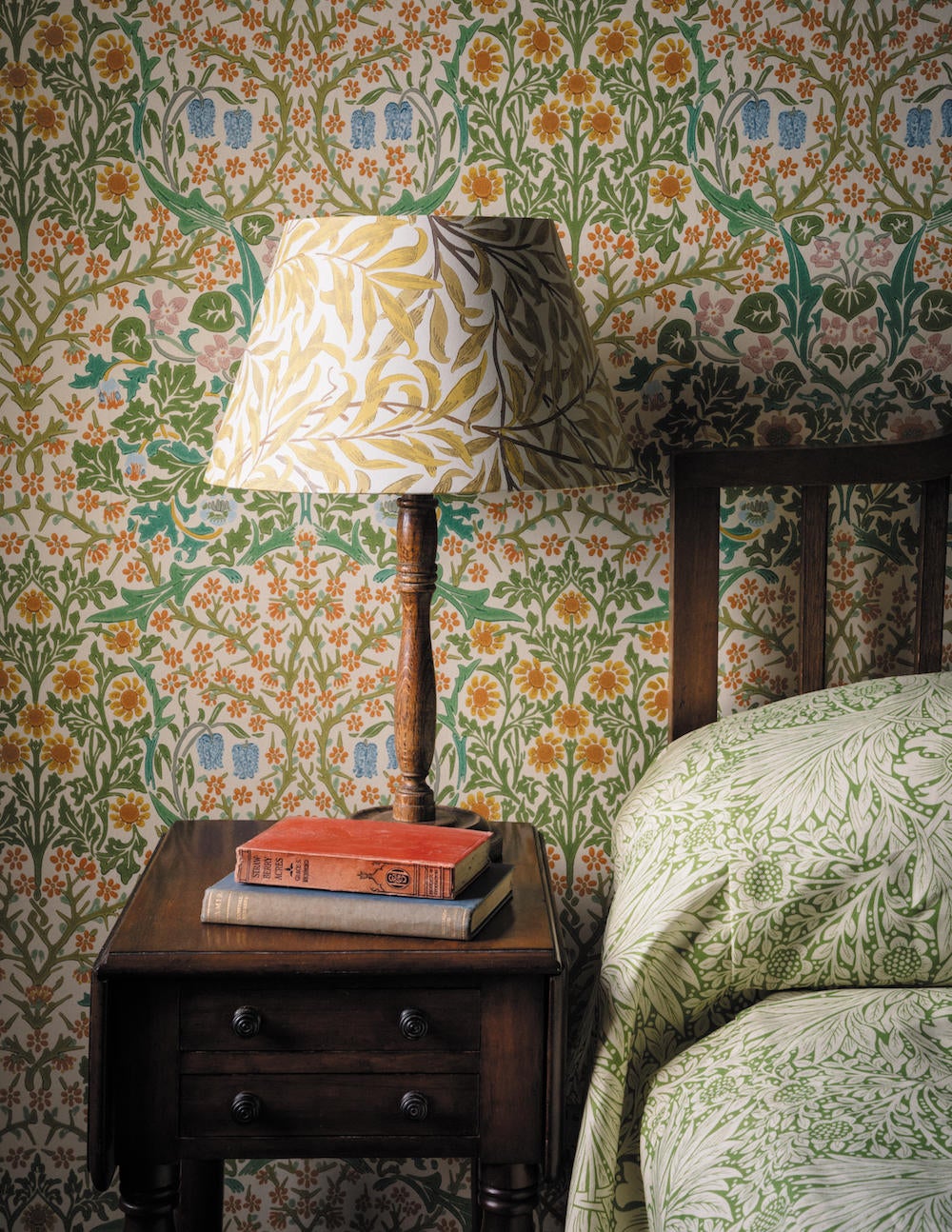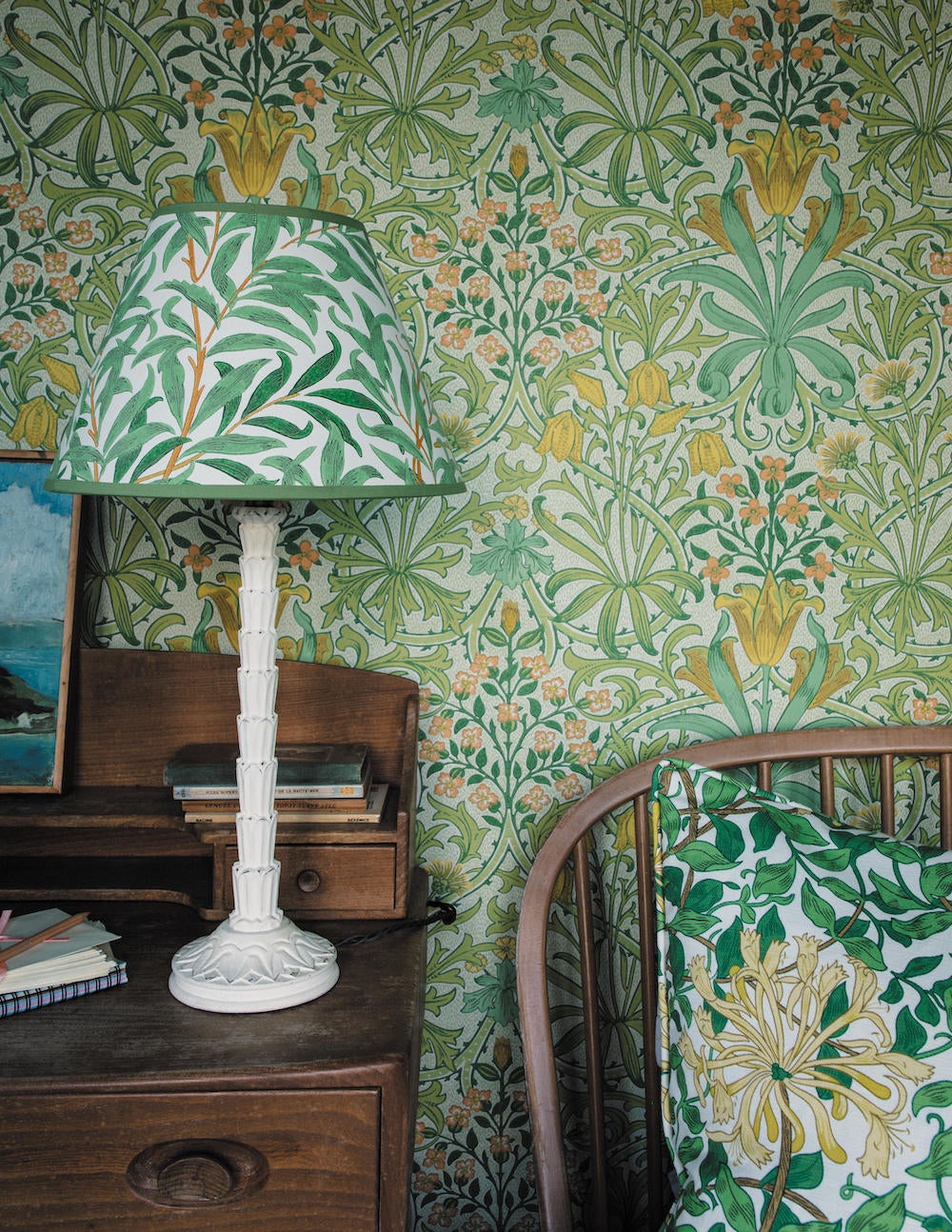 Morris & Co. debuted a delightful collaboration with Ben Pentreath. Drawing from the designer's British roots, the Cornubia collection spans three dozen upholstery and wallcovering patterns inspired by views of the Cornish coastline, including a soft green foliage print fabric named Marigold and a playful floral wallpaper design called Blackthorn.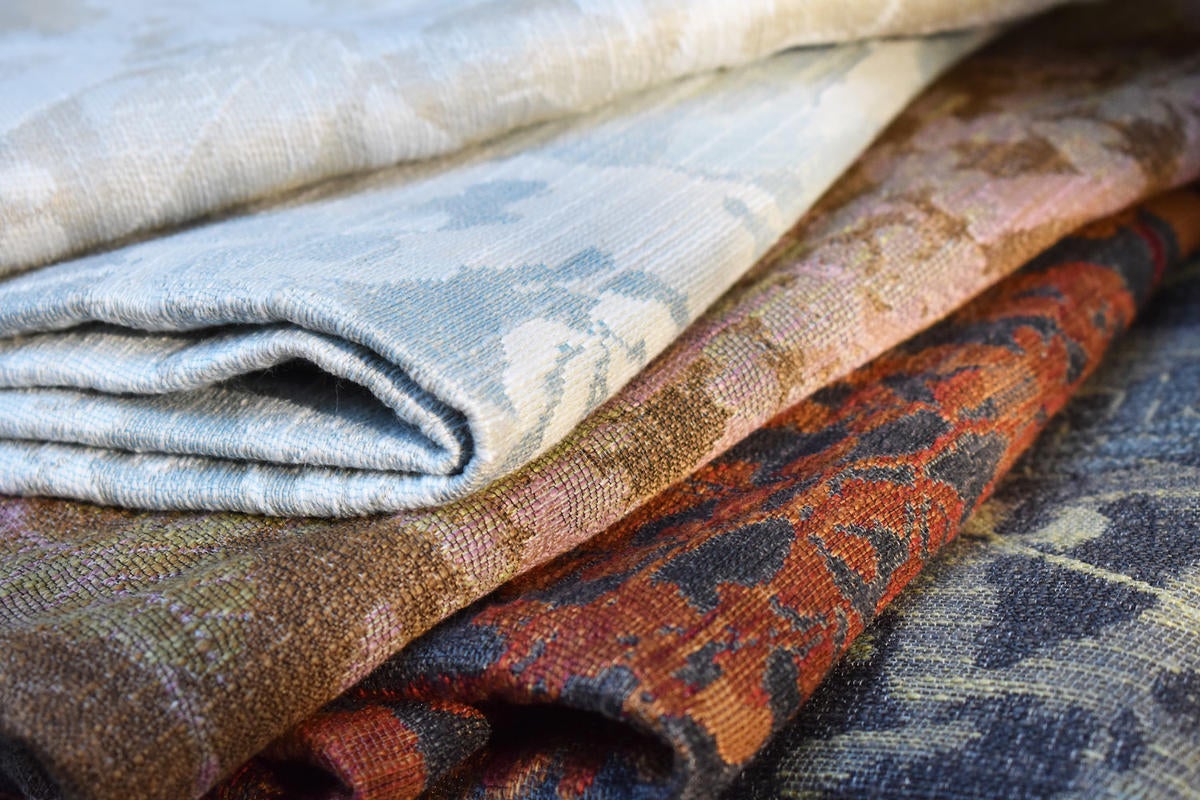 Weitzner introduced a mood-boosting collection called Uplift. The sumptuous assortment features 12 touchable textiles and five feel-good wallpaper designs, including an ombre-style, foliage-patterned fabric named Canopy and a grasscloth wallcovering with a hand-stitched sunburst motif titled Midsummer.
Courtesy of Hartmann & Forbes
Hartmann & Forbes tapped California–based designer Amy Meier for a collaboration that features seven window-treatment textiles with handwoven motifs, including a handloomed jacquard named Joinery and a wabi-sabi-inspired pattern composed of ramie and warp threads called Gossamer.
Fromental debuted a whimsical wallcovering design called Ogata. Inspired by the work of Japanese artist Tawaraya Sotatsu, the chinoiserie-style stunner features a painterly abstract peony motif cast on a rich earth tone ground that's printed and hand-finished on paper-backed fabric for added durability.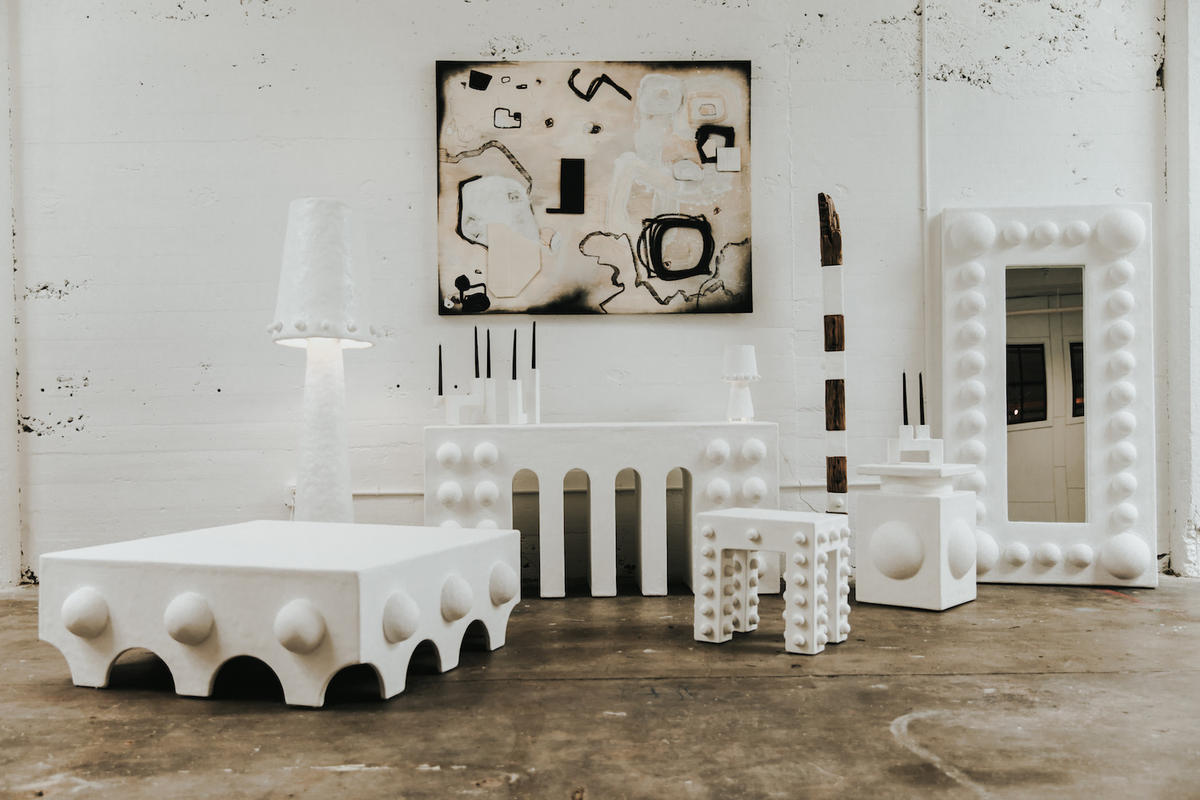 Brent Warr's latest collection, Woodfin, is a lesson in materiality. The sculptural series features furniture, lighting and decor accents crafted using an unexpected (and highly innovative) mix of wood, paint and plaster, such as a floor lamp with an opaque shade and a coffee table with arch-shaped cutouts in lieu of traditional legs.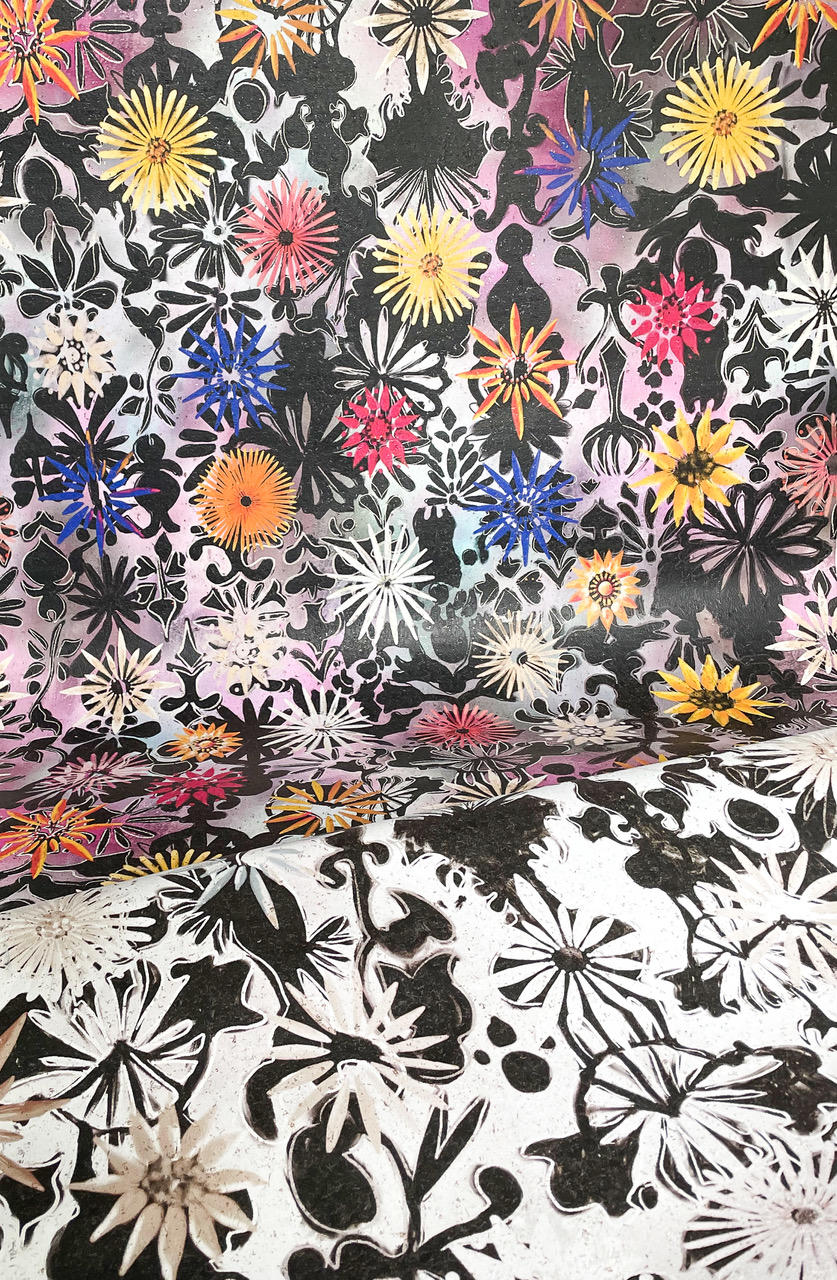 Parete unveiled an exuberant wallcovering design called Petal to Metal. Teeming with bold color combos such as fuschia and cobalt blue, the sprightly floral wallpaper features subtle metallic foil detailing that gives it a fun, shimmery finish.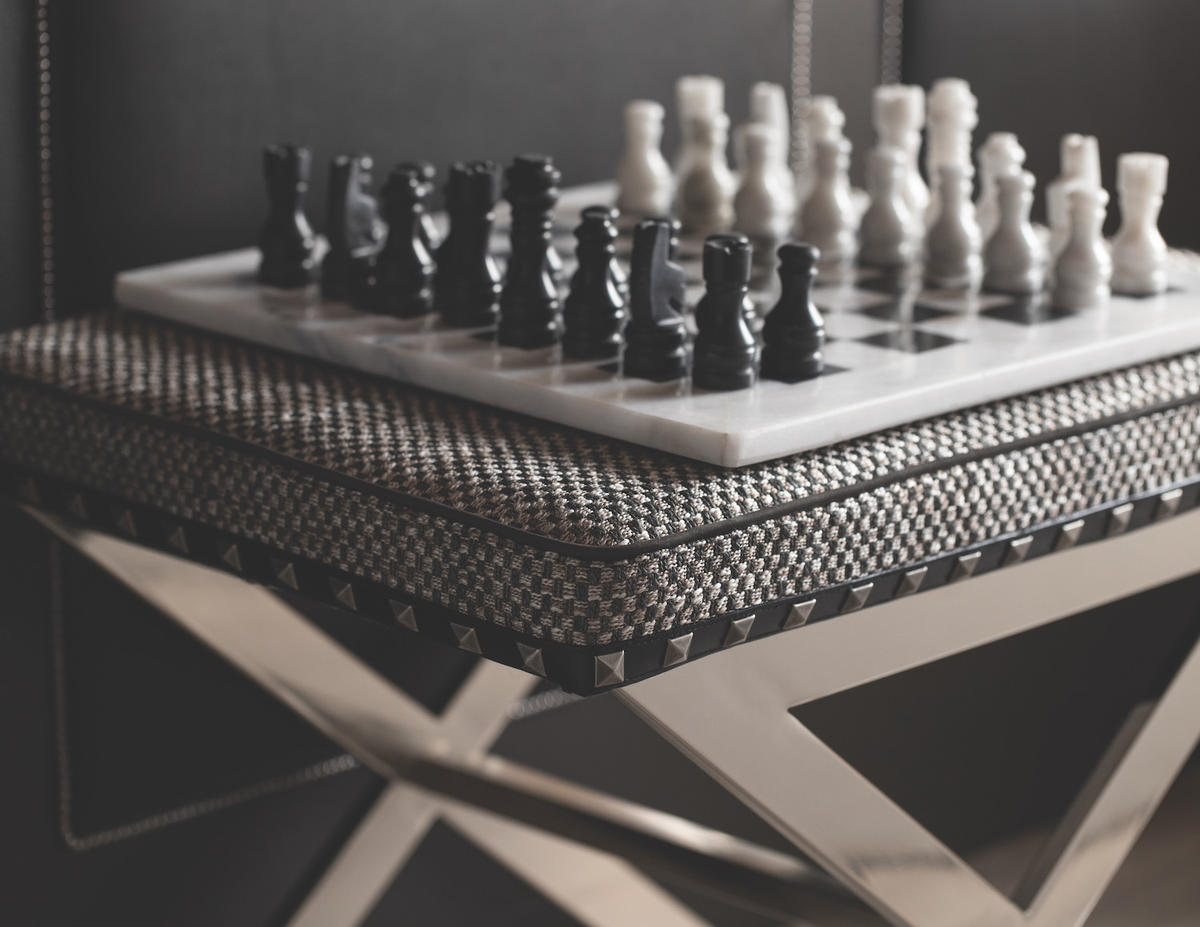 Courtesy of Samuel & Sons
Samuel & Sons previewed a striking series of strié linen and faux leather borders named Cavalleria. Inspired by medieval equestrian bridles, the collection features an array of fabric trims embellished with nailheads and micro studs that forge unique geometric patterns.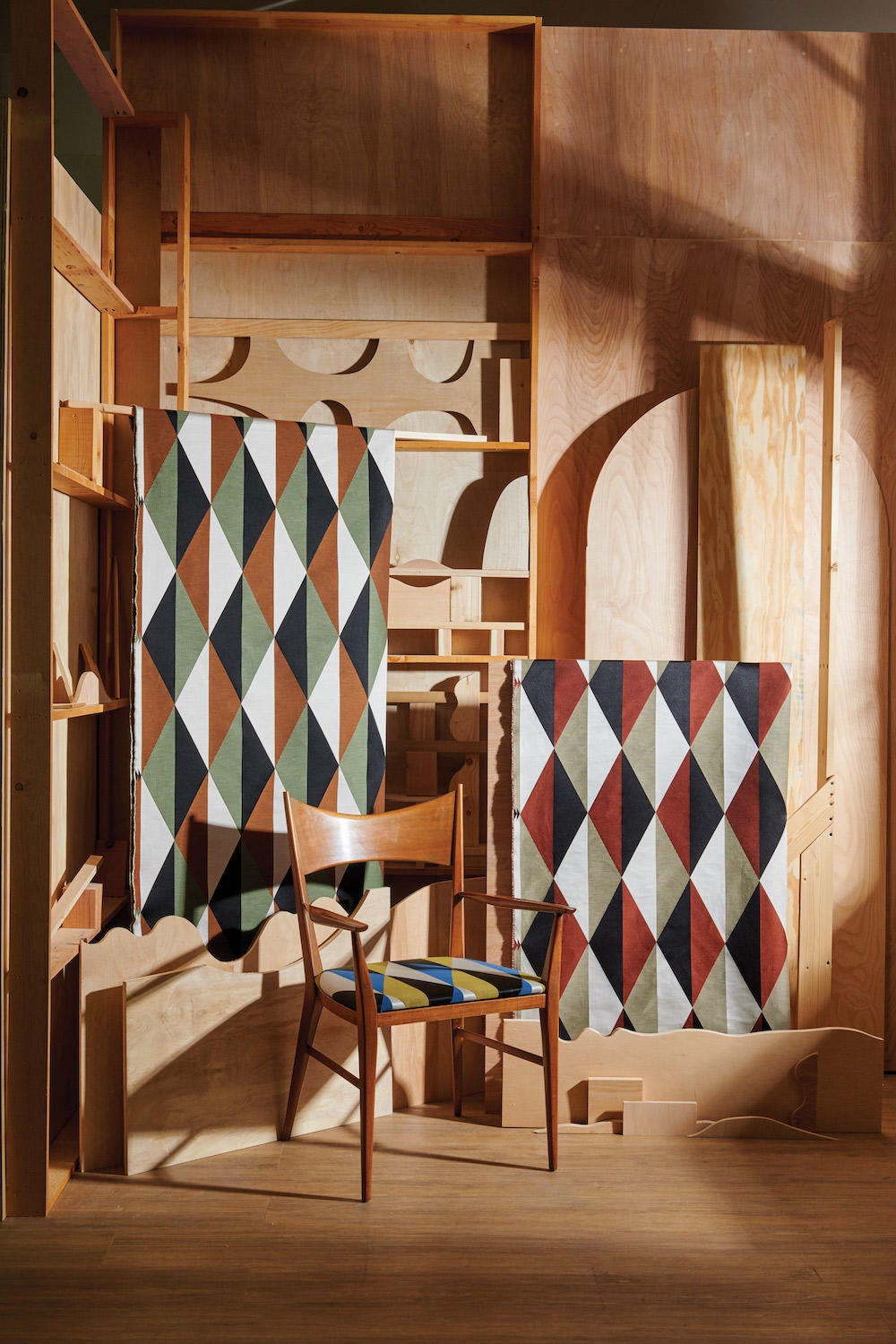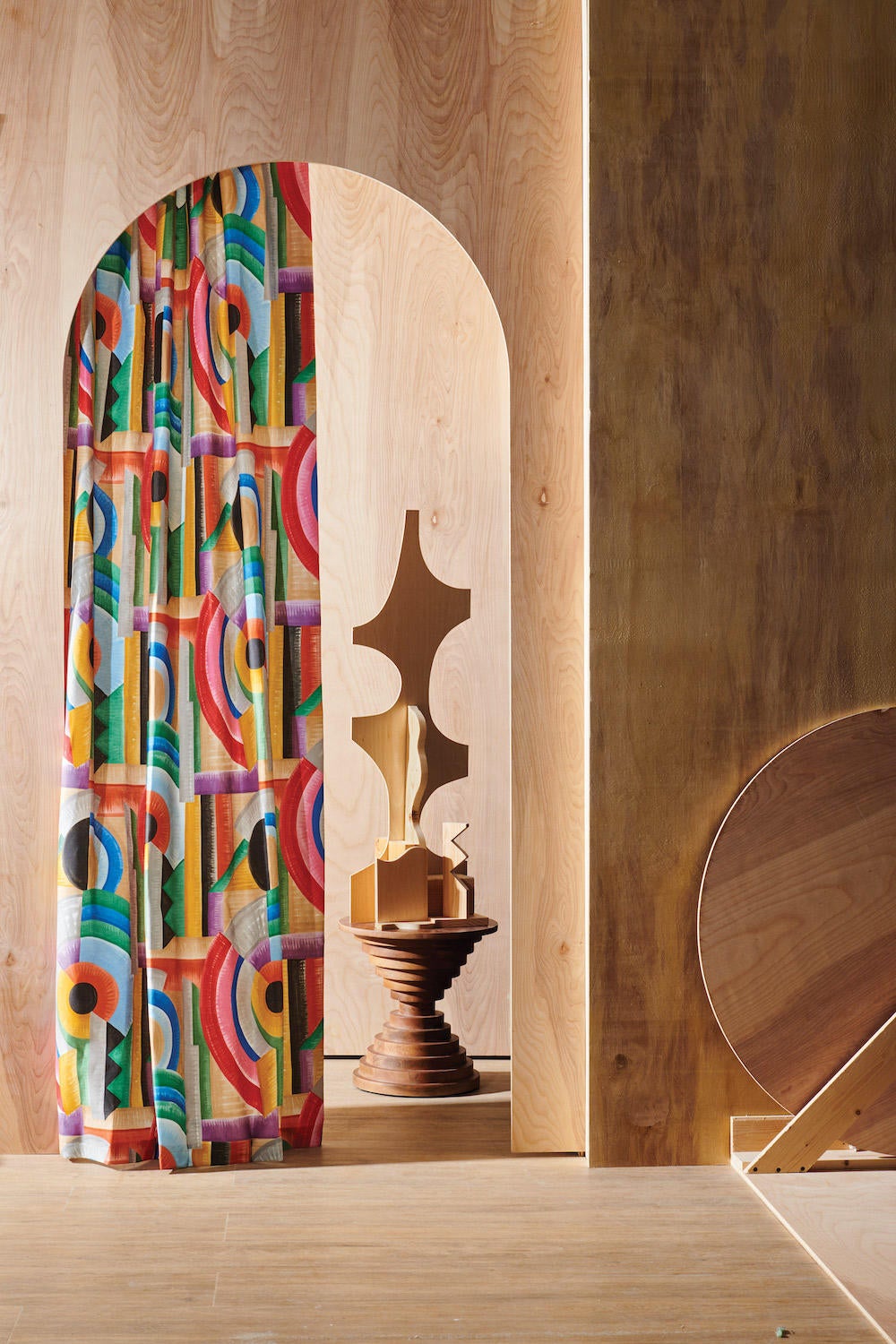 Clarence House debuted the 20th Century collection. The colorful line of fabrics draws inspiration from some of the most influential art and design movements of the 1900s, including a kaleidoscopic Russian Avant Garde-style geometric print named La Moderne, and a pattern that pays homage to cubism—and more specifically, a famed Pablo Picasso painting—called Harlequin.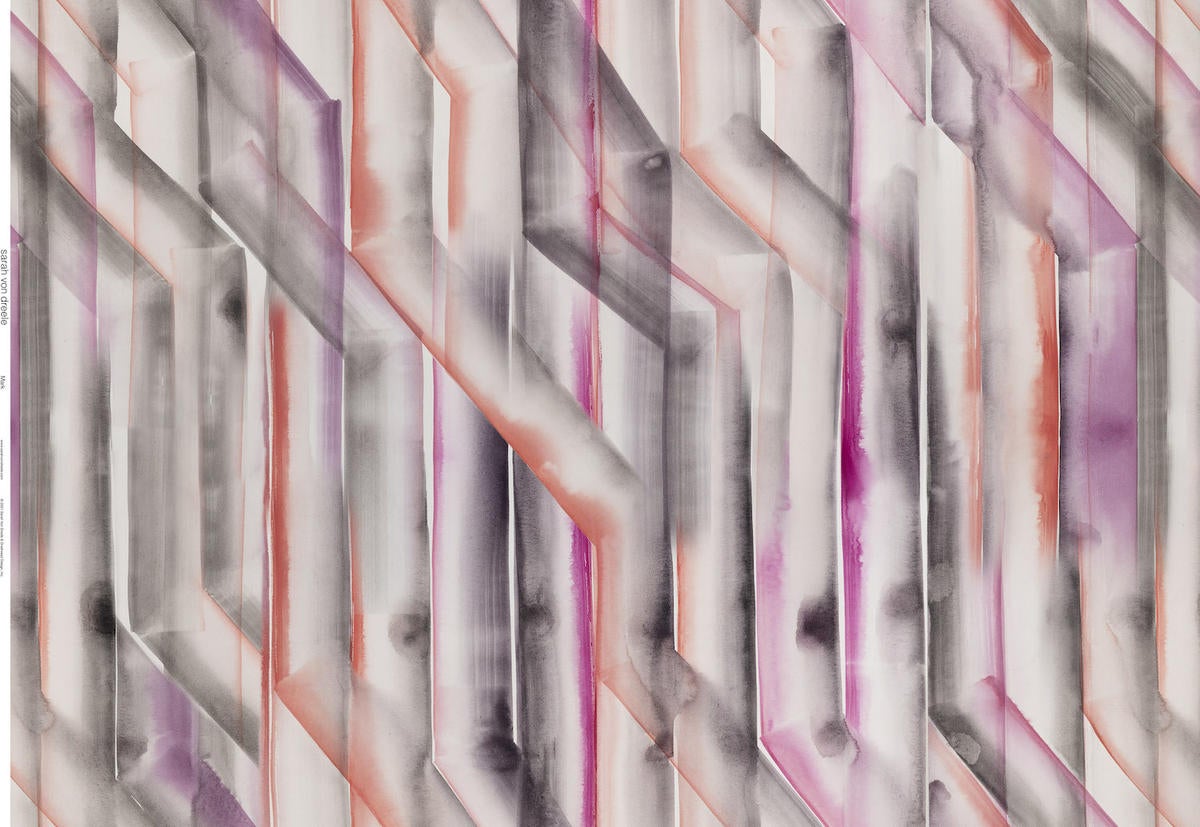 Courtesy of Sarah Von Dreele
Sarah Von Dreele added 18 new fabrics to her beloved Resilience collection. Designed to evoke feelings of hope and positivity, the series introduces six energetic patterns, each in three cheery colorways, including a zigzagging watercolor motif in shades of fuchsia and neon orange named Mark and a squiggly cobalt print called Marie-Therese.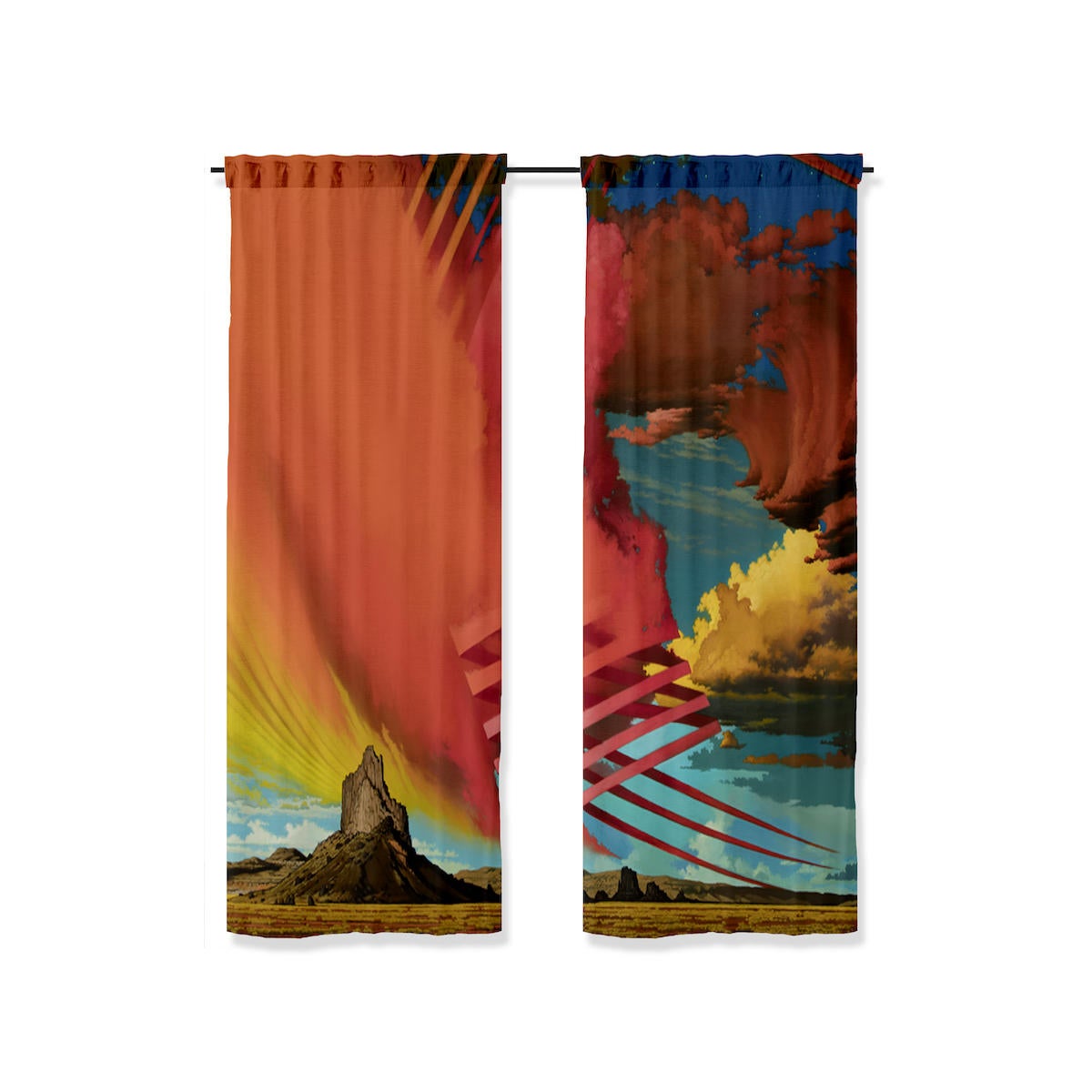 In an effort to reduce waste and carbon emissions, digital printing studio Western Sensibility rolled out an imaginative line of textiles crafted using recyclable materials and eco-friendly dye-sublimation techniques (which require no water and less electricity than other dying methods). The collection offers an assortment of soft goods designed in collaboration with contemporary artists, including curtains clad in a vibrant canyon landscape motif by Craig George and a technicolor floral throw pillow by Evan Paul English.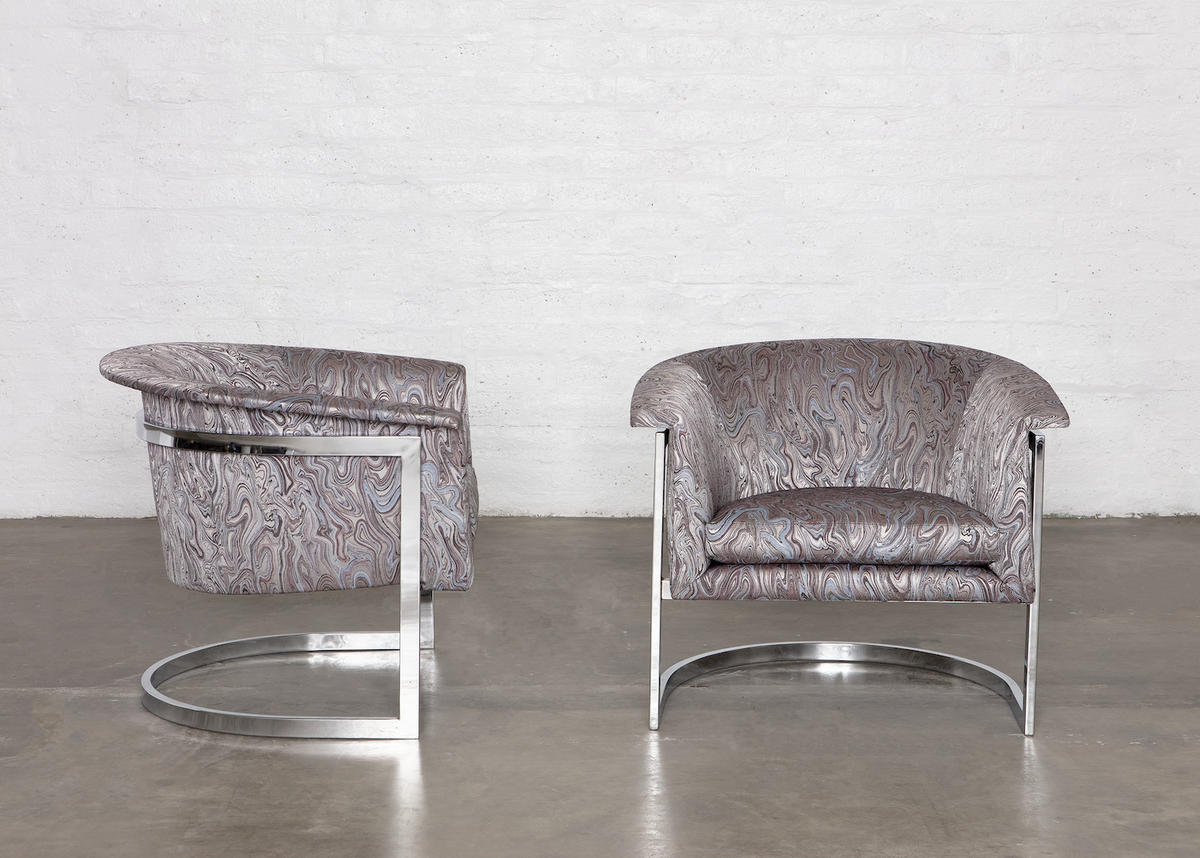 Pollack released an eye-catching fabric collection called After Hours. Brimming with dramatic jewel tones and intricate patterns, the sultry assortment offers more than 20 glitzy upholstery designs, ranging from a trippy lava lamp–inspired style print named Ebru to a multicolored houndstooth motif dubbed Dandy.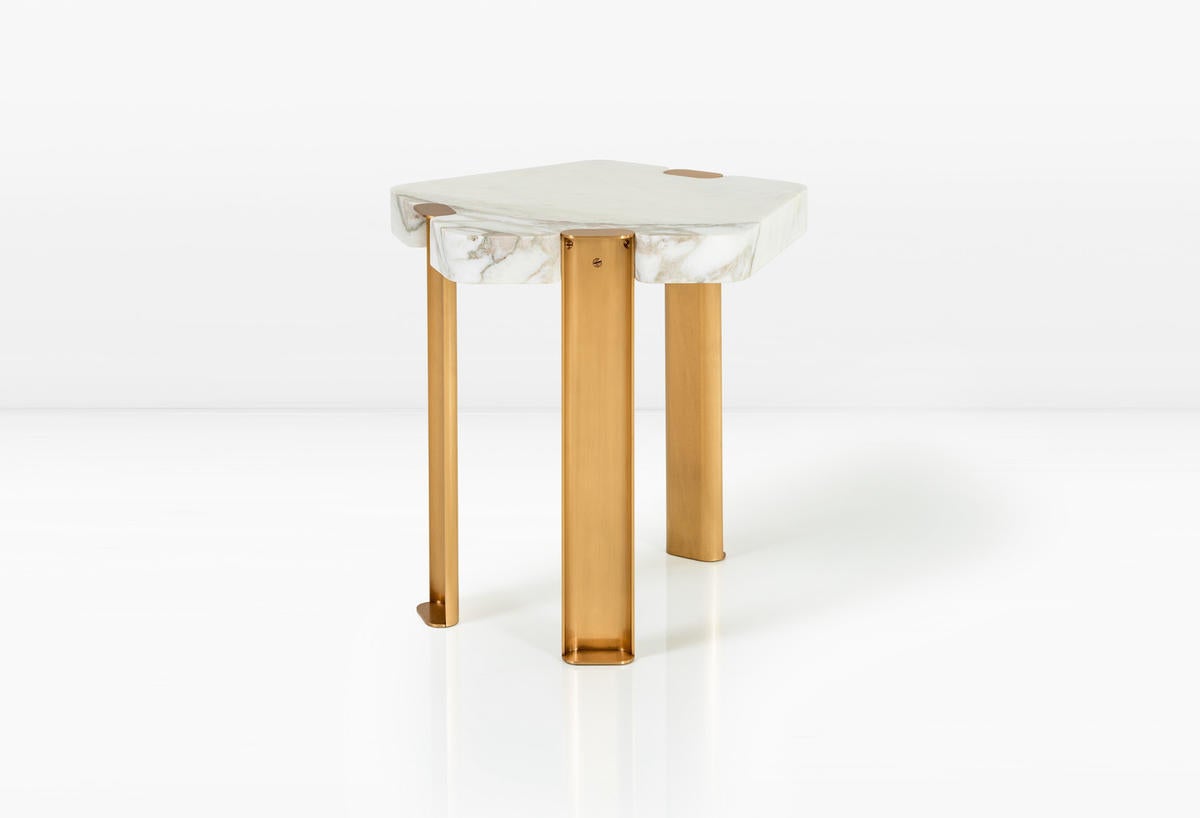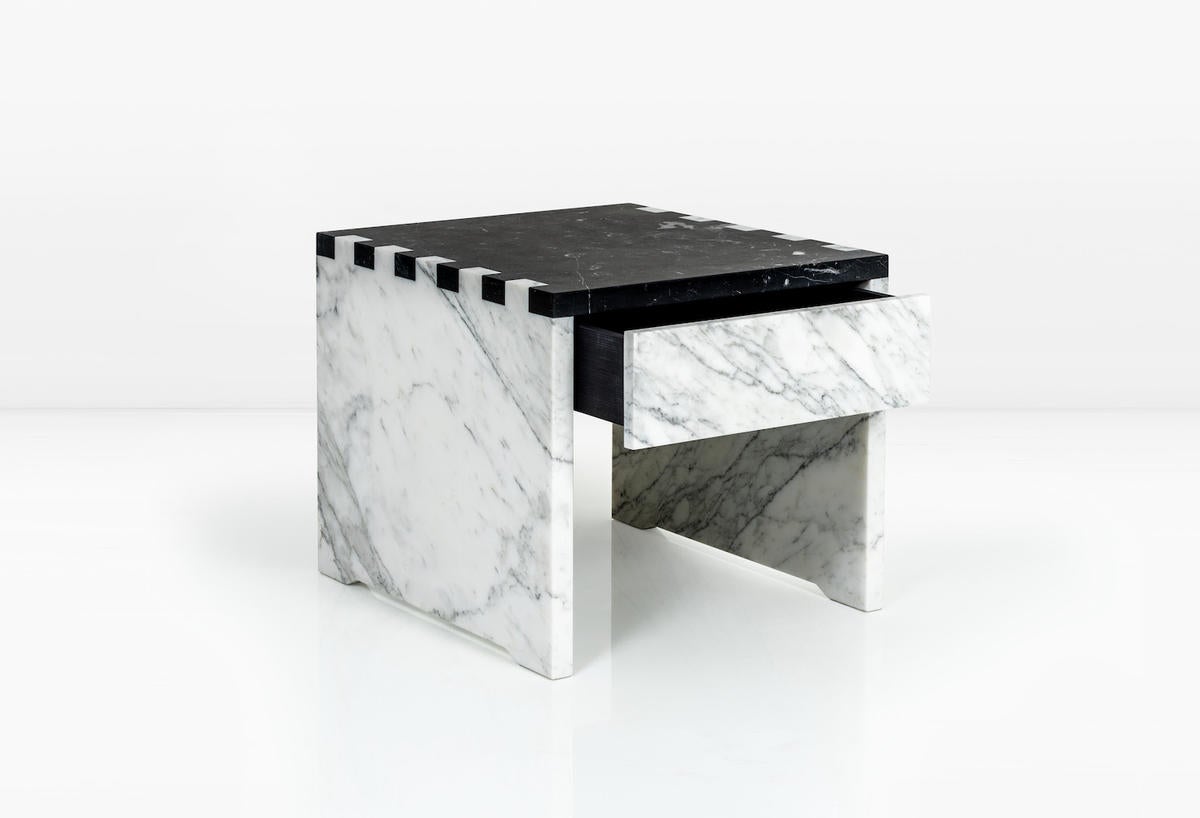 KGBL debuted its Brooklyn-made Laguna and Zaragosa side table designs. The former, also available as a coffee table, features solid bronze legs and a thick pentagonal marble top, while the latter is composed of contrasting colors of stone and boasts box joints and a built-in drawer to boot.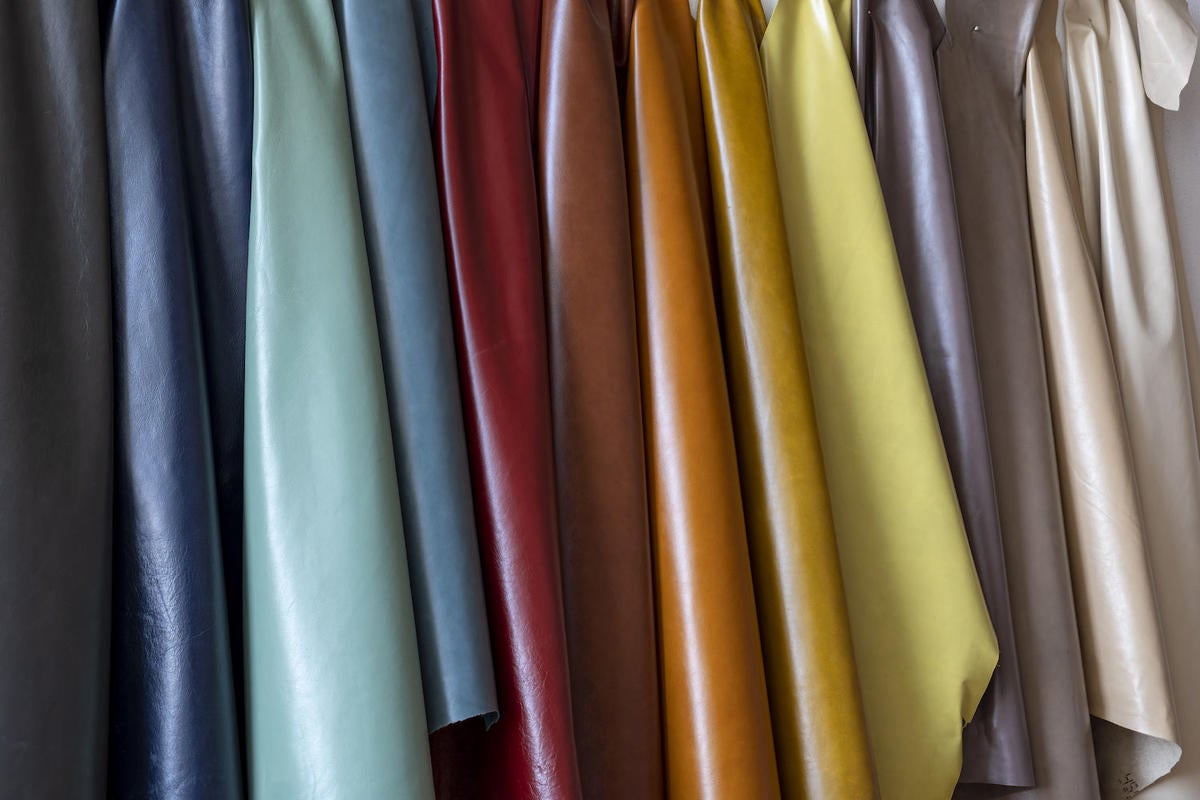 Courtesy of Cortina Leathers
Cortina Leathers released a colorful collection of performance textiles called Allora. Inspired by the ​​sun-touched palette of a Tuscan landscape, the sophisticated assortment spans 13 colorways ranging from soft grassy green Jade Garden to the terracotta-hued Toasted Caramel, all of which are finished in a state-of-the-art stain- and wear-resistant topcoat formulated by Crypton.